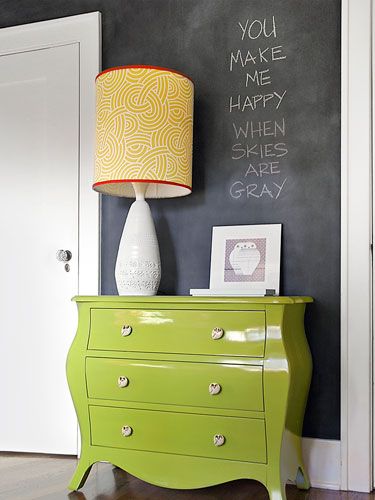 Posted on May 5, 2014 by Christine in Furniture.

Painted Furniture – Double Shot Green is the Word Painted furniture can add a whole new layer of interest to your decorating. Green painted furniture is so crisp and perfect for spring. It looks great inside or out. From sprucing up tired old pieces to make new, inexpensive pieces really shine with a new unique […]

1 Comment. Continue Reading...