Posted on January 24, 2017 by Christine in Home Decorating.

Bedroom decorating is always a hot topic. No matter how big or small your bedroom, making your bedroom soothing, interesting, while maximizing your storage and still looking elegant and decorative is a challenge. If you want to move from gray to gorgeous; there are ideas here to help you transform your bedroom. Here […]

3 Comments. Continue Reading...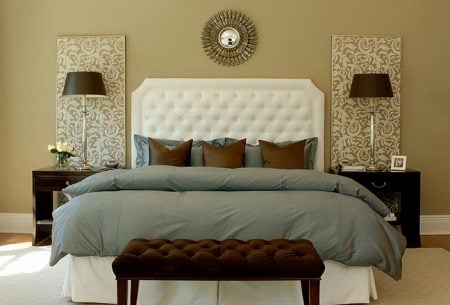 Posted on November 4, 2015 by Christine in Bedroom Themes and Design.

Master Bedroom Decorating Practical Wow! Rethink your master bedroom with a few decorating ideas; add a little color, some sensible storage, a reading nook for time out and some cheeky glam with light fittings, lamps and mirrors. Update your bedroom with panels of color, layer textures and make sure its feels relaxing and comfortable. Source: […]

No Comments. Continue Reading...