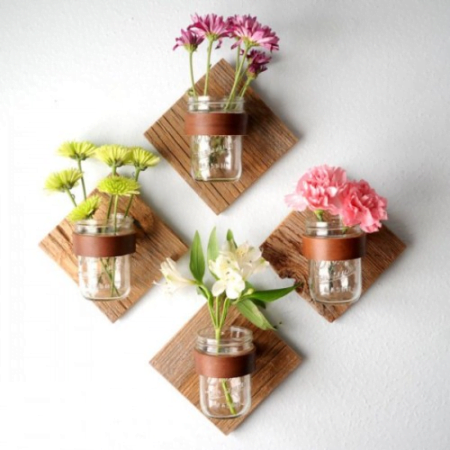 Posted on June 9, 2016 by Christine in Home Decorating.

7 Ways to Refresh Your Home with Summer Decor Guest Post by Kelly Mahan and Patricia Leitao With summer nearly upon us, it's time to refresh your home! Store your winter blankets and break out the soft sheets. Get your grill out of the shed and dust off your outdoor furniture. Summer is the perfect […]

No Comments. Continue Reading...
Posted on January 18, 2012 by Christine in Acessories, Glass Vases, Home Decorating, Storage Stuff.

Great Home Decor Idea – Simple, Elegant Clear Glass Vase Uses A simple clear glass vase can be one of your greatest assets when you are looking for home decorating ideas on a budget. They are easy to find, easy to replace if they break and can double up as a number of different things. […]

No Comments. Continue Reading...