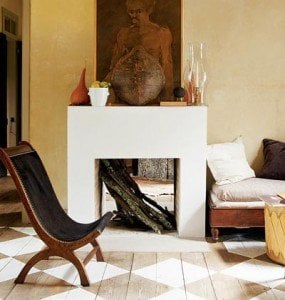 Posted on August 28, 2012 by Christine in Floors.

Color Combinations for Checkerboard Pattern Painted Floors While black and white are classic checkerboard color combinations. But if you want more floor fun, its time to become a little more adventurous with your painted floors and your choice of color combinations. This article has tips, videos and a cheat sheet below for painted floorboards, vinyl […]

1 Comment. Continue Reading...
Posted on February 11, 2012 by Christine in DIY Budget, Floors, Home Decorating, Painting, Wall Stencil Ideas.

Painted Floors – Add Fabulousness Using Floor Stencil Patterns Source: housetohome.co.uk via Lissette on Pinterest Painting floorboards is not new, but you have to admit, they can look especially amazing if you use stencil patterns and a great paint color combination! Stencils offers a simple way to decorate your floors but unless you are very […]

2 Comments. Continue Reading...