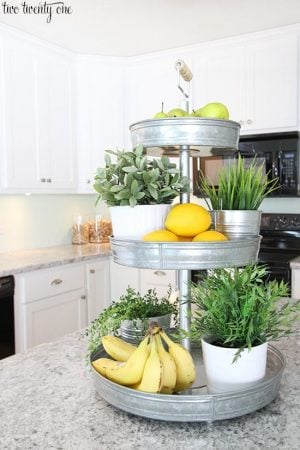 Posted on January 11, 2016 by Christine in Home Decorating.

Kitchen decorating is not what it used to be! As homes becomes more open, with fewer walls and more opportunity for guests to see exactly what is going on, kitchen decorating has had to change. Kitchen styling is more important than ever to have a seamless decorating look flow from one room to another. […]

2 Comments. Continue Reading...
Posted on August 8, 2012 by Christine in Kitchen.

For Mick De Giulio to design Kitchen of the Year for House Beautiful and accommodate the world we live in is no mean feat. In today's kitchen a fully functioning small home office with an adjustable laptop "desk", wireless connection, charging plugs and outlets are practically mandatory and what you would expect. Source: quintessenceblog.com […]

2 Comments. Continue Reading...