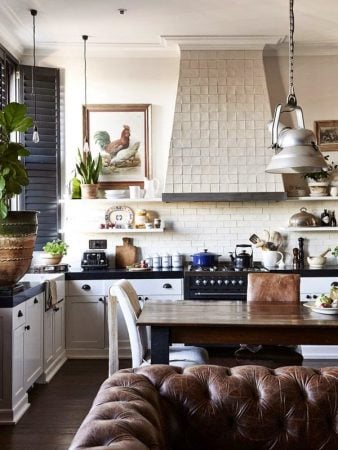 Posted on July 5, 2016 by Christine in Home Decorating.

Designing Your Kitchen for Maximum Practical Comfort Guest Post – Max De Viet – UK kitchen design expert Kitchen design is vital because kitchens are still the hub of any home. The kitchen is where the day begins and ends; where friends and families gather. For every day practical reasons as well as long term […]

No Comments. Continue Reading...
Posted on August 8, 2012 by Christine in Kitchen.

For Mick De Giulio to design Kitchen of the Year for House Beautiful and accommodate the world we live in is no mean feat. In today's kitchen a fully functioning small home office with an adjustable laptop "desk", wireless connection, charging plugs and outlets are practically mandatory and what you would expect. Source: quintessenceblog.com […]

2 Comments. Continue Reading...