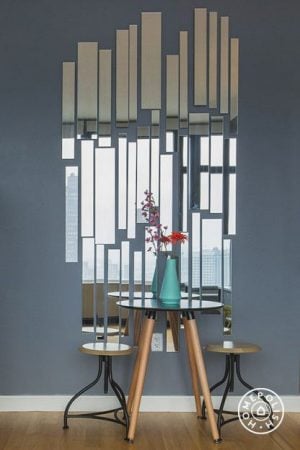 Posted on March 6, 2016 by Christine in Home Decorating.

Maximizing Light With Mirrors + Other Surfaces Guest Post by Cathy Habas To brighten a dim corner of your home, you can use a simple trick from the days before electricity: put up mirrors. Better yet, use multiple mirrors. You can strategically place several mirrors on various walls to keep the light bouncing from one […]

No Comments. Continue Reading...
Posted on April 12, 2012 by Christine in Acessories, DIY Tutorials, Home Decorating, Mirrors, Wall Decor.

Design Trends and Tutorials For Sunburst Mirror Classic A sunburst mirror is a brooch for a room. I love sunburst mirrors! Over a fireplace or on a wall or bed head, they live somewhere between wall decor and functional art. Design trends come and go but the sunburst mirror is a classic. Source: Shelterness […]

1 Comment. Continue Reading...