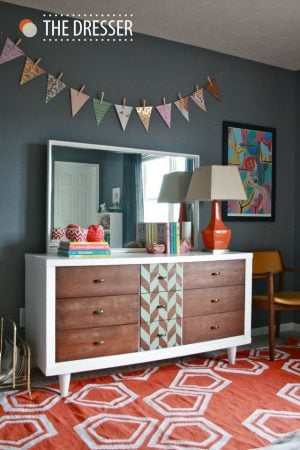 Posted on April 15, 2016 by Christine in Home Decorating.

19 Amazingly Retro Furniture Makeovers Guest Post by Jamie Dalzell There's no style that fits the upcycling and painted furniture craze better than Retro Furniture; it's the very definition of taking something old and giving it a new, modern lease on life! And if these amazing retro furniture makeovers are anything to go by? There's […]

No Comments. Continue Reading...
Posted on September 10, 2012 by Christine in Furniture Techniques.

Painted furniture is a great home decor technique you can add to any decor style. In this post we look at chalk painted furniture. Chalk paint, like milk paint, is incredibly popular. You know what that means – the price of chalk paint for premium brands has gone up! If you are looking for less […]

No Comments. Continue Reading...
Posted on March 31, 2012 by Christine in DIY Budget, Furniture, Furniture Techniques, Home Decorating, Painting.

Hand Painted Furniture Painting furniture is not difficult with the right tools, some space and a few great tips you can create a painted furniture masterpiece. My Romantic Home has some basic guidelines to help the beginner painted furniture. My Romantic home has been going for a few years now and the advice is as […]

3 Comments. Continue Reading...