Decorated Life is reader-supported. When you buy through links on our site, we may earn an affiliate commission. Learn More
10 Best Farmhouse Sinks for Your Home in 2020
Farmhouse sinks can add a lot to a room by channeling a beautiful and timeless style while still being a practical choice for you. There are a lot of different types of farmhouse sinks, from the traditional apron-style sink to more modern-looking ones.
The materials for a farmhouse sink also vary, but the most standard ones used are stainless steel, porcelain, or granite composite. Here's a list of some of the best and most durable farmhouse sinks.
Get a Large, Deep Kitchen Sink in White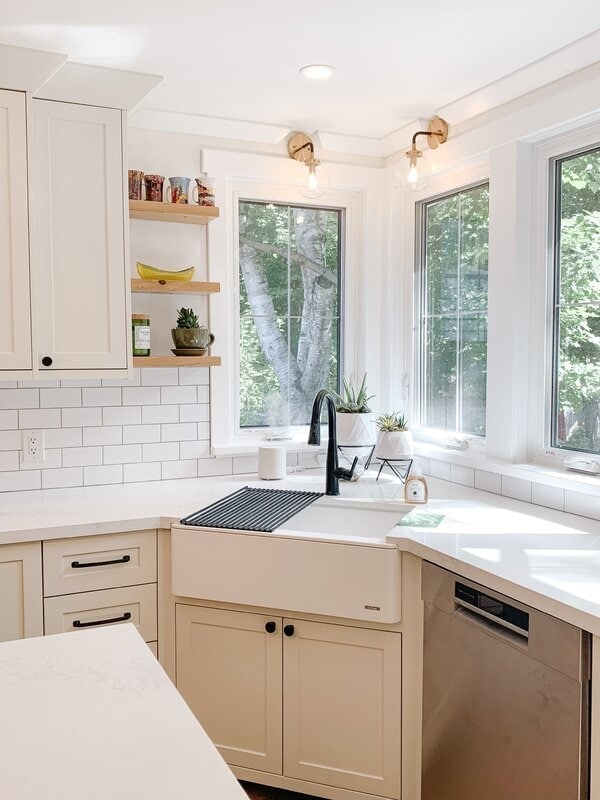 This white farmhouse sink is a style that consistently receives excellent farmhouse sink reviews, thanks to its classic apron-style front. It's an excellent sink for the kitchen because of its depth and size, making it easy to wash up without clutter.
This type of sink is most often found in either porcelain or fireclay, so it's important to look into these two materials and find out which works best for your uses.
Try a Simple Sink in White Marble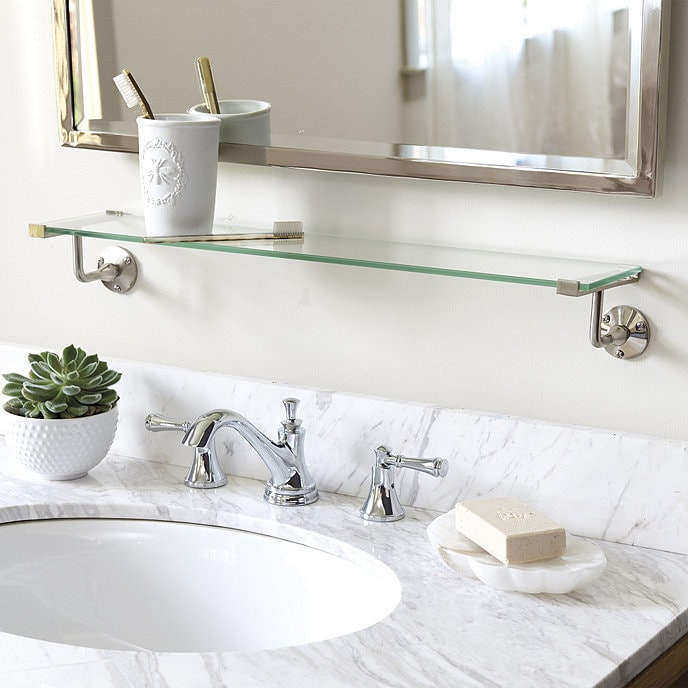 If you love the look of a porcelain sink, but you're not sure it's the most durable farmhouse sink, consider getting that style in your bathroom instead of your kitchen. Yes, it's definitely possible to have a farmhouse sink in the bathroom as well!
In this example, we can see a lovely porcelain farmhouse sink surrounded by delicate white marble for a simple yet gorgeous result.
Install a Porcelain Ceramic Oval Sink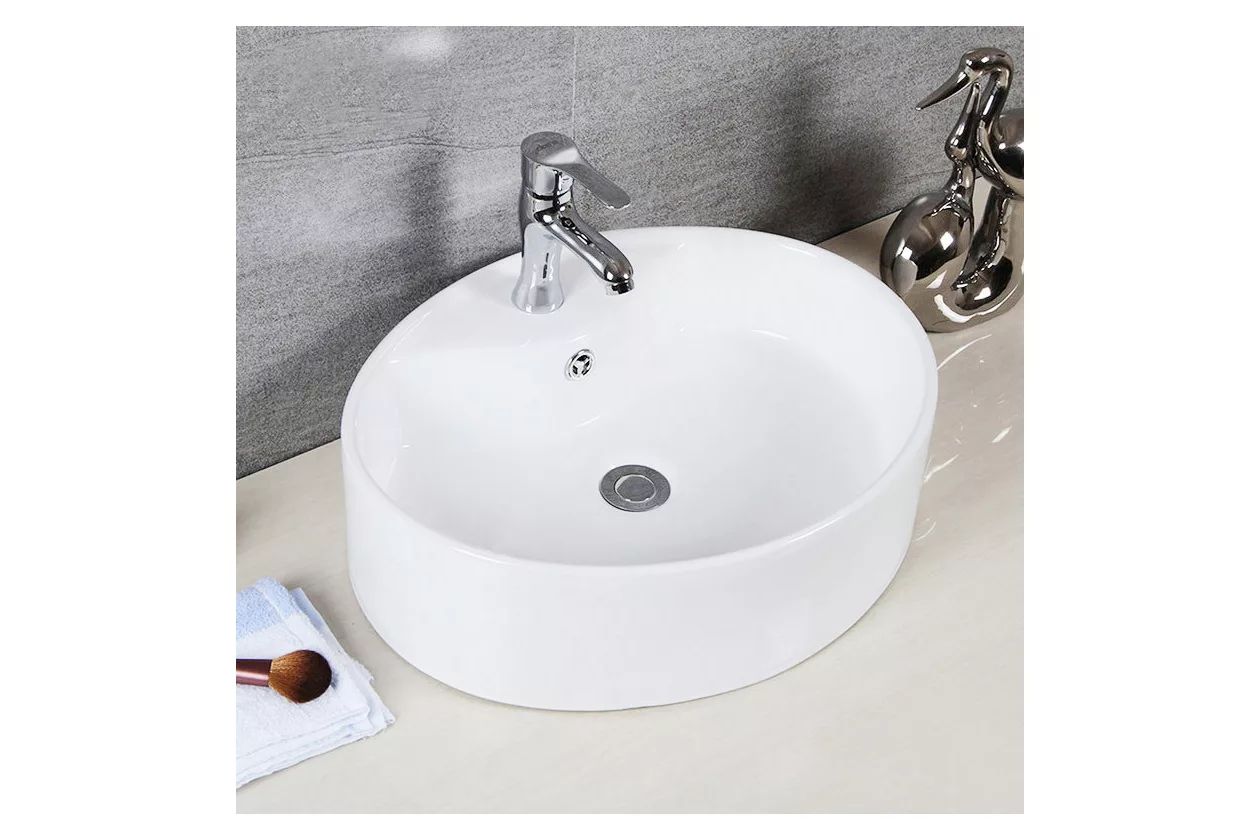 Another amazing farmer sink is the raised oval sink like this one, which you can find by some by some of the best farmhouse sink brands: Kohler, Kraus, Ruvati, or Zuhne.
Before making the decision to buy a farmhouse sink, however, there are a few benefits and drawbacks to keep in mind. This article does a great job of laying out the pros and cons of farmhouse sinks so you can make the decision with eyes wide open.
Look for Black Contrast Faucets on Wooden Counters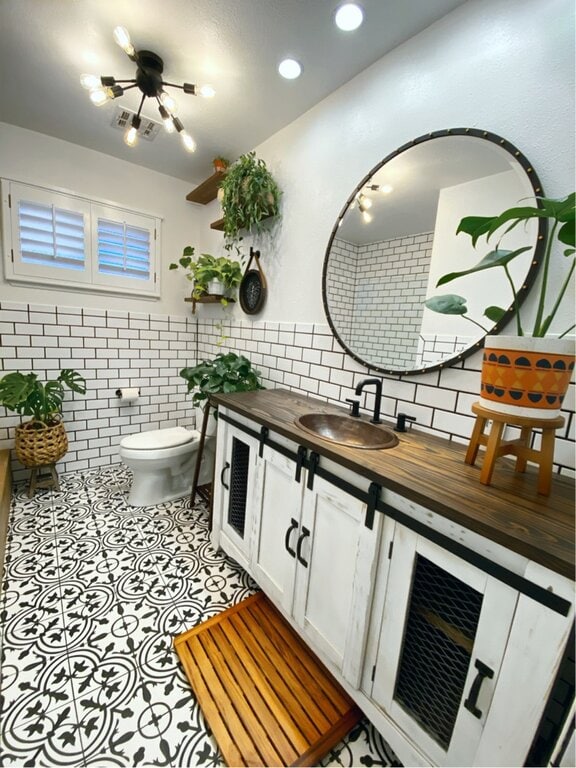 For a farmhouse sink, it's just as important to find one that looks good as it is to get one with the best material for a farmhouse sink. If you like the wooden style with black accents, you can get a sink that channels that appearance like the one pictured here.
A granite composite farmhouse sink is a good way to achieve the look of farmhouse style while having a common and functional sink material.
Install a Quartz Luxe Double Sink With Gold Accents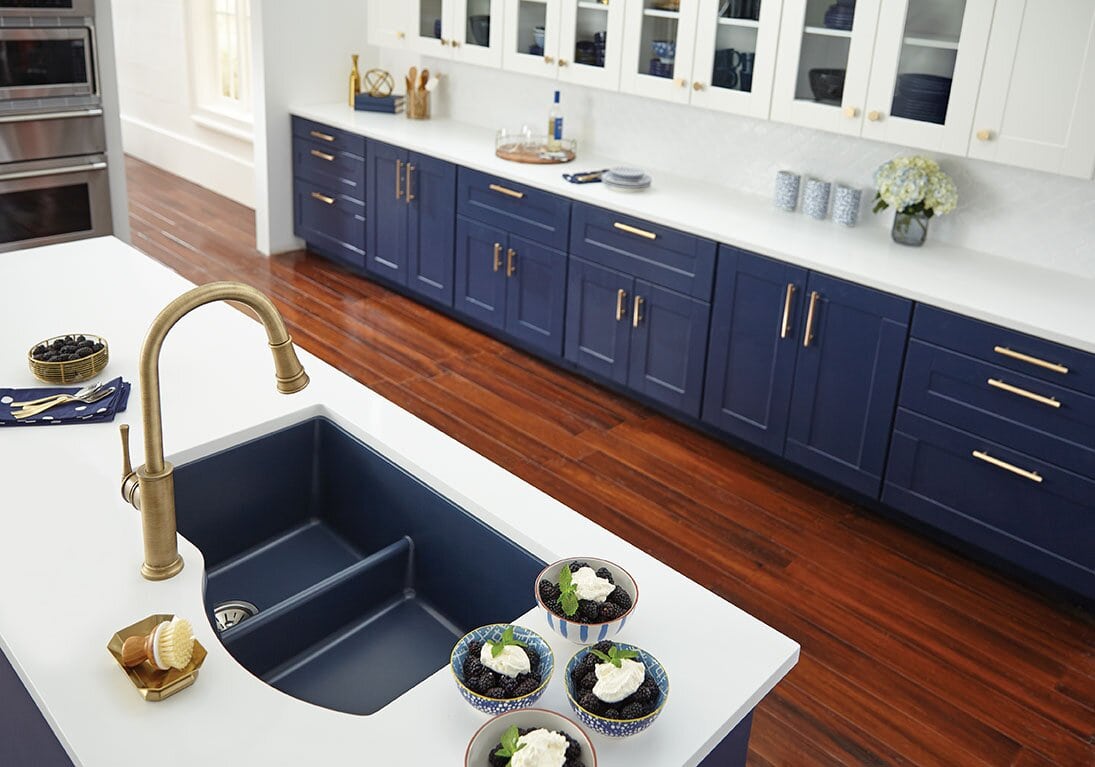 I love this quartz luxe double sink, which is finished in a matte navy blue for an original farmer sink. This type of large, deep kitchen sink is one of the most durable farmhouse sinks, so if you're looking for something that will experience a lot of wear and tear, look no further.
The sink is non-porous and stain resistant as well as heat safe, making it a sink that gets consistently good farmhouse sink reviews.
Use a Granite Composite Sink for the Farmhouse Look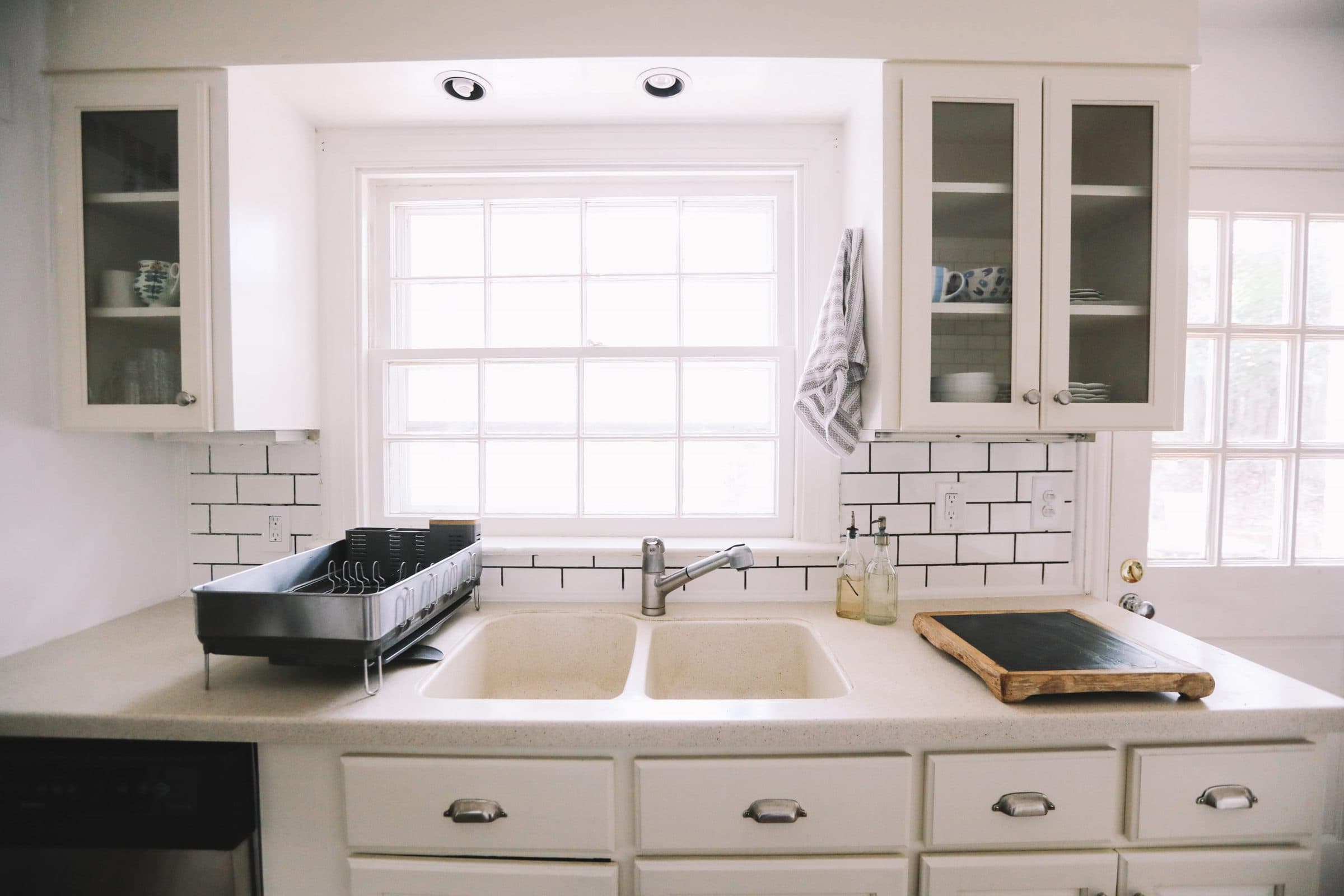 Another classic option is the granite composite farmhouse sink look, which is very versatile and achieves an adaptable look that combines a smoothness and a country charm for a great result.
Along with the cast iron farmhouse sink, the granite composite farmhouse sink is a classic staple of the traditional kitchen and an excellent choice for a more standard farmhouse kitchen.
Get White Porcelain Sinks Mounted in Wooden Cabinets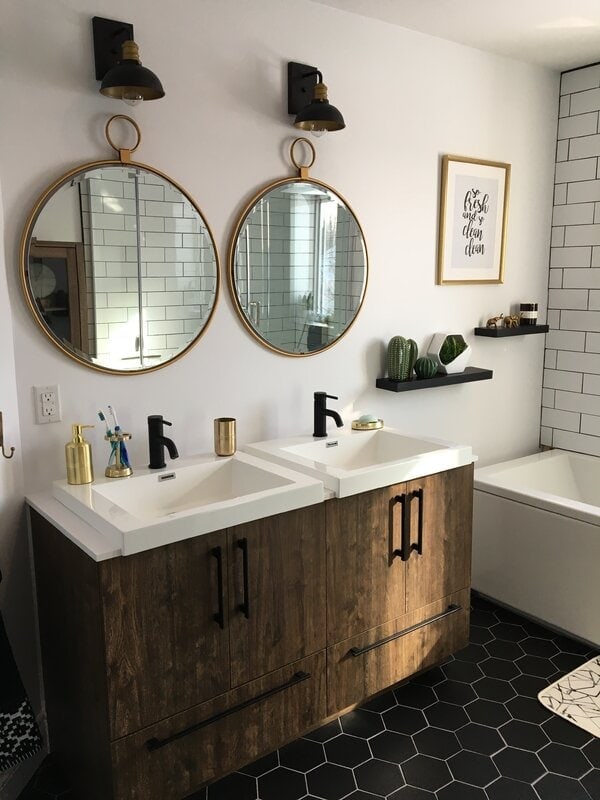 These gorgeous white farmhouse sinks contrast quite well with the dark wooden cabinets they're mounted in. Although these porcelain farmhouse sinks are gorgeous in the bathroom, if you love this style it's possible to get this for your kitchen as well.
What you should look for is a sink in a similar style but with white granite composite sinks instead of the porcelain sinks for a more durable farmhouse sink.
Go With a Rectangular Industrial Stainless Steel Sink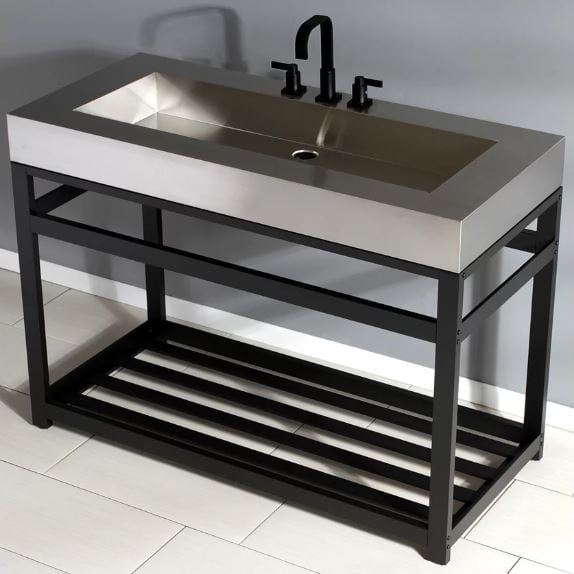 The stainless steel farm sink is less frequently mentioned as an option, but it's still a solid farmer sink that combines functionality and modernity.
The range of farmhouse sinks is quite large, with different styles like the industrial stainless steel look or the apron-front porcelain look both falling under the umbrella of farmhouse kitchen sinks. This is a great guide for farmhouse sinks, which includes their history and what to look for.
Look for a Simple and Standalone White Porcelain Sink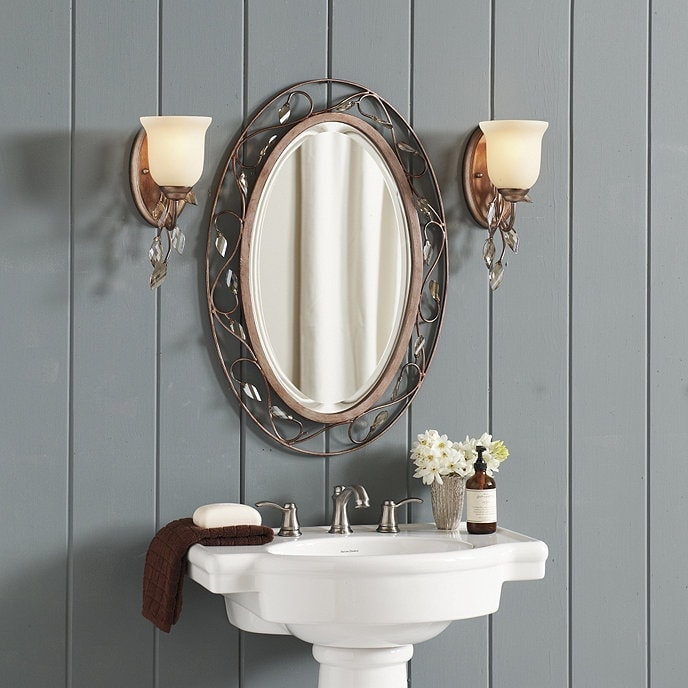 This is one of the best farmhouse sinks because it's so simple yet functional. It's a bathroom porcelain farmhouse sink that's white and standalone with chrome fixtures. Sometimes it's a great idea to take a step back and go back to the basics like with this farmer sink.
Choose a Large, Double Basin Stainless Steel Sink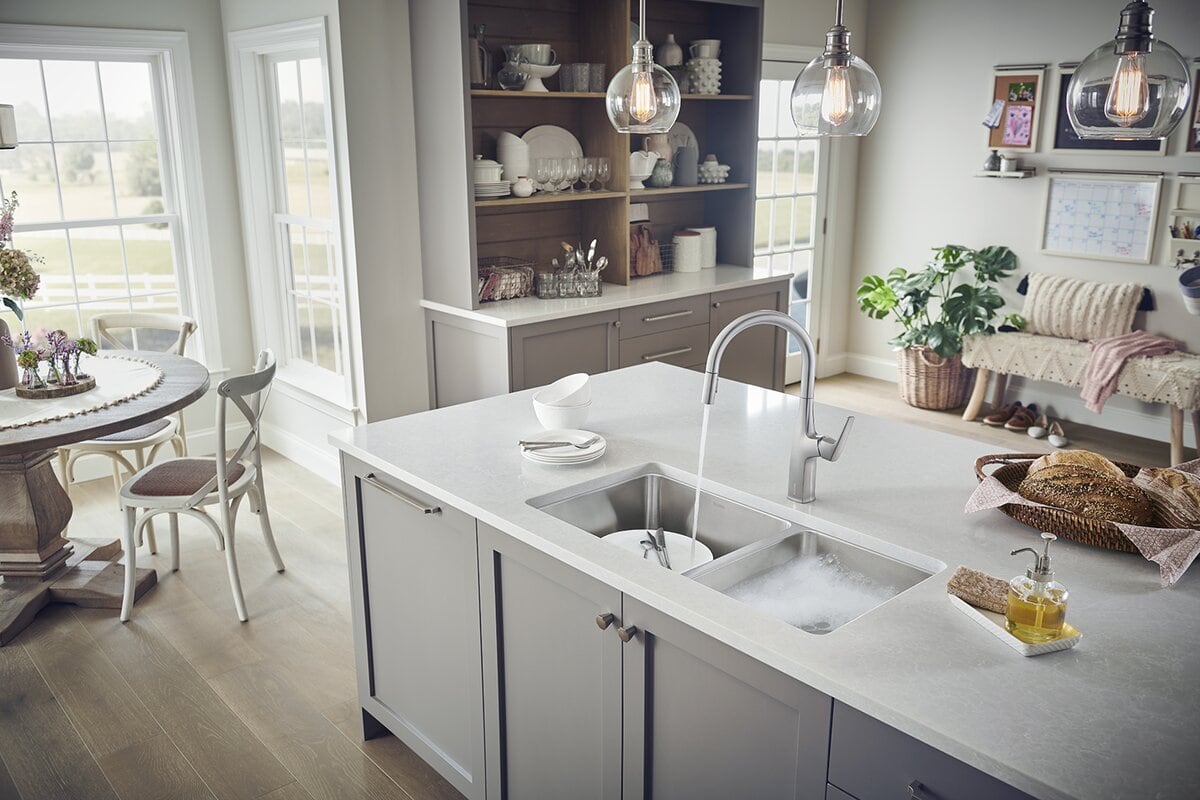 Many traditional sinks are the large cast iron farmhouse sinks, but a good way to channel that look with more functionality and with a touch more modern style is to get a stainless steel farm sink.
It's one of the best materials for a farmhouse sink because it's durable, easy to clean, and good for your dishes. That's why this type of sink always gets excellent farmhouse sink reviews.
Final Thoughts
As you can see, there are endless ways to decorate your kitchen in the farmhouse style when it comes to choosing the right sink. The best farmhouse sinks combine the traditional appearance with durable and functional materials and are often in white or off-white, sometimes with an apron front.
That's why you should look for a farmer sink either in stainless steel, porcelain or granite composite, based on what your needs are. It's a good idea to take a look at different farmhouse sink reviews and farmhouse sink brands so you can choose the one that fits your budget and style.