5 Tips for Decorating Open Plan Living Spaces
Posted on October 2, 2017 by Christine in
Home Decorating
.
No Walls, No Problem –
5 Tips for Decorating Open Plan Living Spaces
Guest Post by Melina Brown at Vertigo Interiors 
Open plan living spaces are the current darlings of the design world. As the demand for more homes increases, the real estate you can actually own keeps getting smaller. Designers around the world have been finding innovative solutions to tackle this problem, but nothing has been more creative and effective than the 'open-floor planning' system.
Now that studio apartments are a prevalent and stylish housing alternative, open plan living spaces have become even more of a hot trend.
But many people still do not fully understand the best ways to maximize décor of an open living space.
Here are 5 successful tips for decorating an open plan living space that will help you make the most of your open living space and eliminate any mistakes.
1. Create Separate Areas
Even though there are no wall in an open living space, you want to create psychological divisions within an open floor plan.
It enhance and streamlines functional efficiency and creates a great visual dynamic within your interior. Let's look at some great ways to create these separate zones within an open space:
Eccentric Room Dividers
Whether it's a half-way partition wall or a laser cut perforated screen, creating small physical barriers between the open floor layout definitely improves the aesthetics of your space. You could even go a step further and design a creative media wall between two spaces to act as a suitable physical barrier.
Varying Floor Patterns
A great way to create separate zones within a singular space is by laying down different floor patterns, using different patterns or adding rugs. For example the floor style of the living area does not have to match the floor style of the dining space. Subtle differences in color, pattern or style can be enough to create a different living zones.
Different Ceiling Designs
This is a subtle but extremely effective way to create psychological boundaries between two functionally dissonant spaces. The different ceiling designs would effectively limit the inherent functional capacity of an individual area without being too obvious or redundant about it.
Transitional Furniture
Another great way to create separate areas within an open floor layout is by using transitional furniture like couch beds, consoles and see through book-shelves in between two separate spaces. This will create a physical and functional boundary that will improve the ambiance of your interior. Blocks of color, like dark striking chairs, grouped around a dining table provide a clear line in the living space below.
2. More-Than-One Focal Point
If open floor plans are not handled in the right way, the open space can look scattered; all decorating efforts become ineffective. Negative spaces become more pronounced and any ambiance would go evaporate. The best way to tackle this problem is by creating more than one focal point.
Focal points are strong visual anchors that keep the interior from appearing scattered. Good examples are an artsy coffee table or media wall for the living area, and a grand chandelier or decorative lighting fixture for the dining space. These visually stunning and solid pieces would keep the living areas looking separate but very coherent.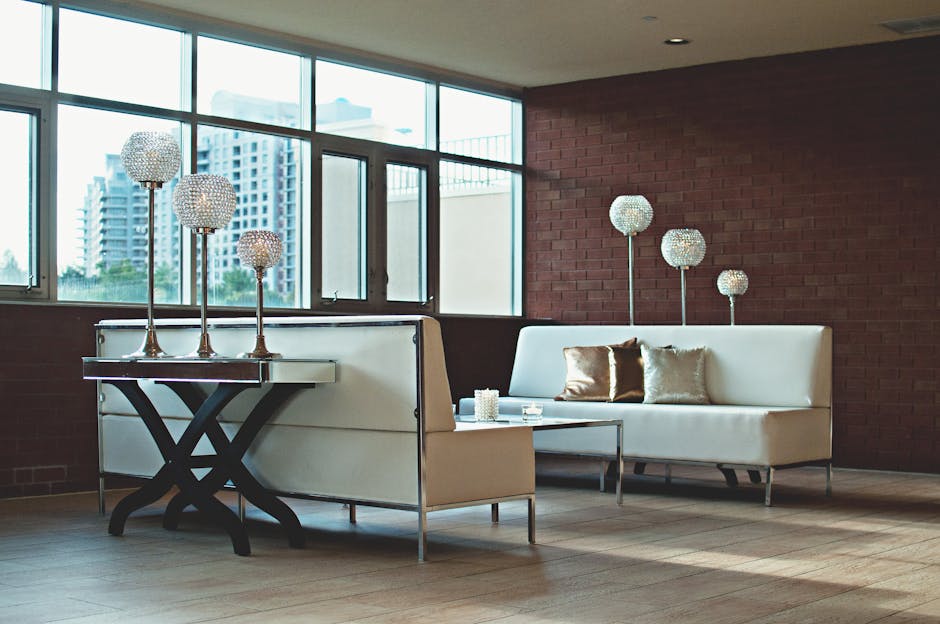 3. Color Coding
Color coding is a great way to create visual boundaries between open plan living spaces while bringing in a little contrast into the interior at the same time.
You cannot use a single color throughout the open floor layout; that will just make your décor bland and one-dimensional. Instead, use two or more tints of the same color to create a little visual dynamic or tonal dissonance. It will enhance the dimensions of your interior.
You could also use contrasting colors to create visual boundaries between two different areas. This will also allow you to invoke the rules of color psychology into the mix; red or burgundy for the dining space, while green or blue for the kitchen or living room.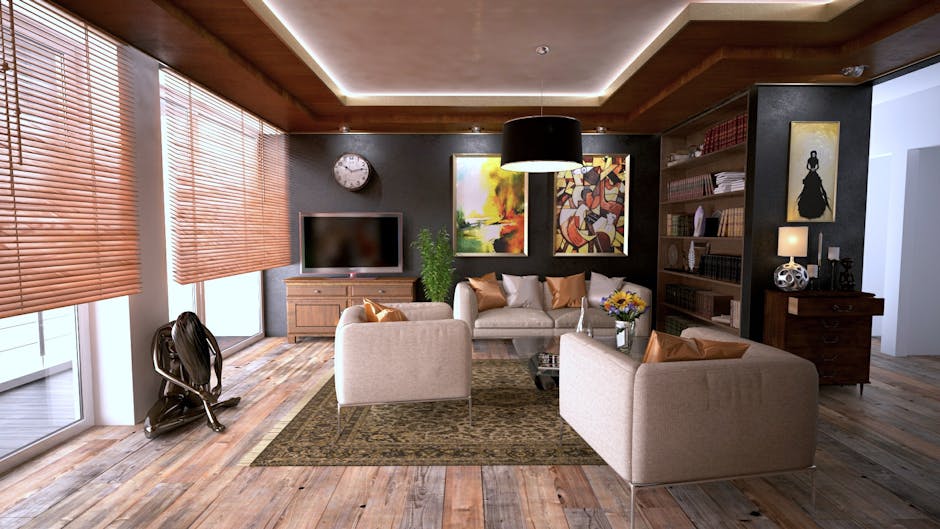 pexels
4. Creative Furniture Layout
Arranging your furniture in a strong layout is essential for having a great open plan space. Take care with your layout or it can look haphazard or even squashed.  
One golden rule to follow would be to have the back of the couch face the front of the connected area. This way, the boundaries between the spaces would remain intact, and the negative space could be used for circulation without hindrance.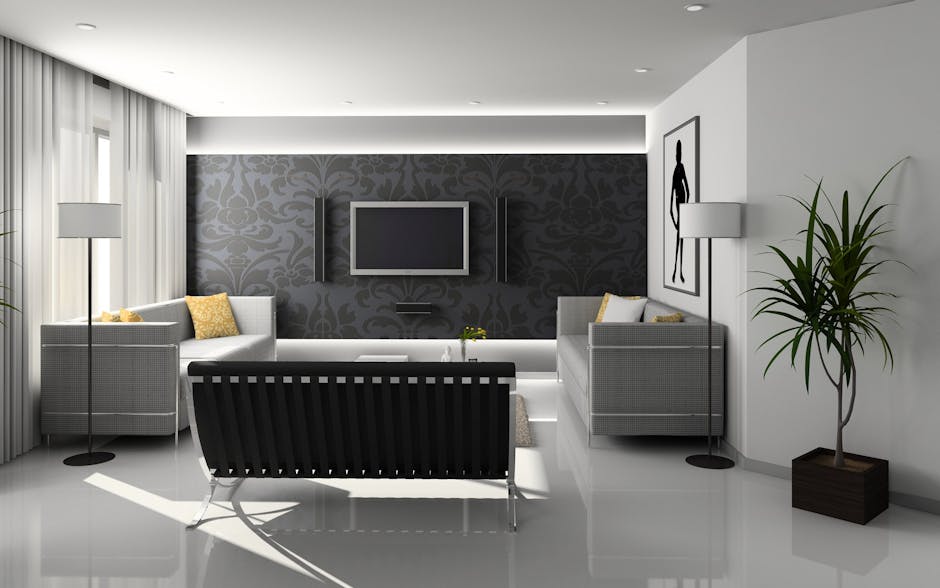 5. Create Levels
Creating platforms between spaces in an open plan living space is a great way to add a design feature the layout. This demarcates spaces without too much design intervention. Creating a step up will also increase the efficiency of your circulation space without creating any hindrance in the layout.
Conclusion
As you can see, open floor layouts could be hard to tackle if you do not know what you're doing. These five easy steps will definitely be your guide to a trendier open space living.