6 New Tips to Organize and Declutter!
Posted on December 31, 2015 by Christine in
Storage Stuff
.
Declutter your home using every storage tool you can find – from closet organizers, wicker baskets, food storage containers, online diaries, kitchen chalkboards and anything else that will make a whole lot of space in your home. Its one of the best investments of your time – ever!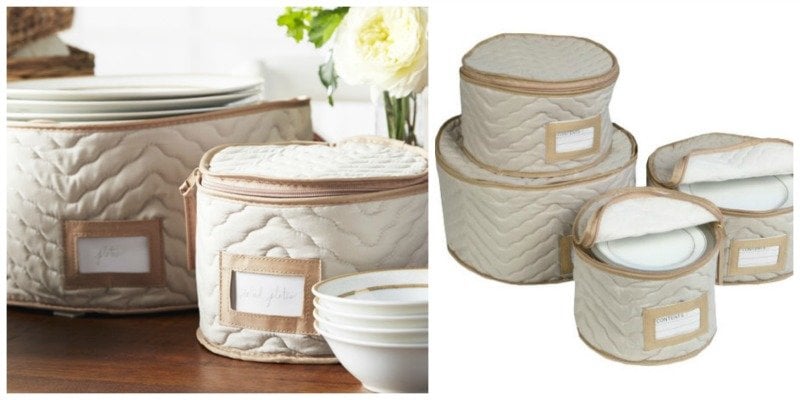 Plate Storage – perfect for delicate or plate collections – more here.
Start by releasing things from your life that you don't need anymore to make life simpler.
Take no prisoners! If you think you might need some things, don't panic, store them so you know where they live. If you are sentimental about gifts or things passed down from loved ones, use or store them. But do you best to cull.
Do one room at a time, one bag at a time or one hour a week but follow a decluttering method that suits you and your personality. Think big! Do you need lots of shelving like this mudroom kit?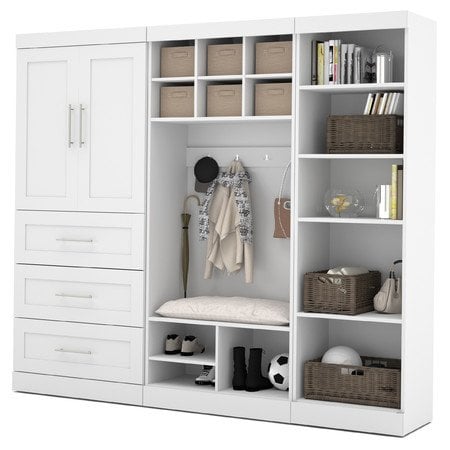 Click here for details.
Your day will run smoother, you'll get more done and you will end the day with a smile… sounds good to me.
The next step is to organize what you have left so you can find, use and store items are not only easy to find but easy to get to! Piling storage boxes can make it difficult to access; making your life harder, not easier… so remember, easy to find and easy to access!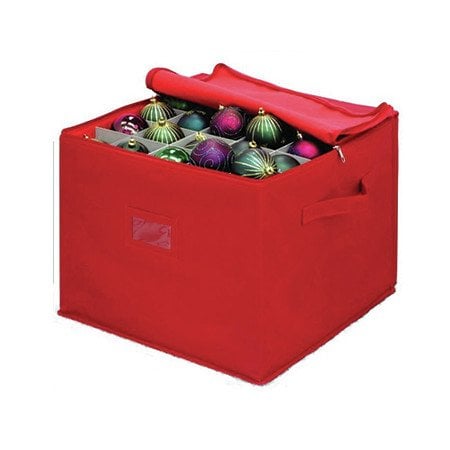 More Christmas storage ideas click here.
Done right, your decluttering efforts will shave hours off weekly chores. We are all busy and its hard to stay focused when your list of things to do is bigger than the Federal Budget!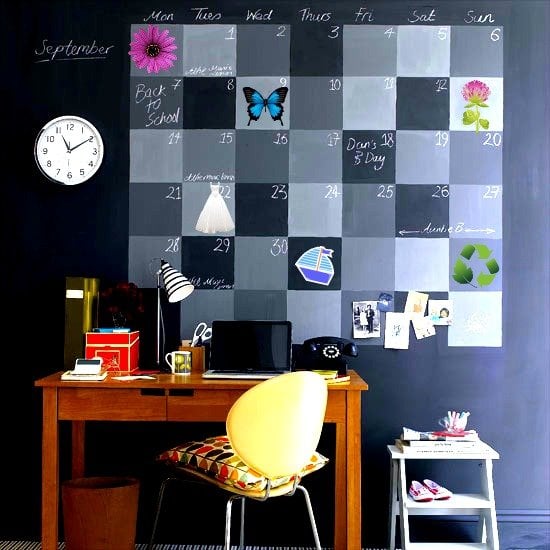 Home organization is a great idea but how do you manage it without a professional to help you?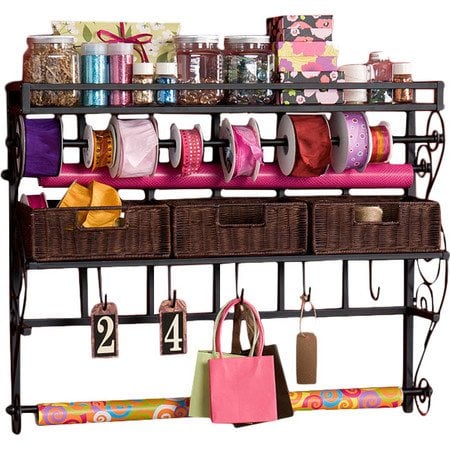 Organize where ever you can… like this.
Here are some organizing and storage tips and ideas from Guest Author Andy Rutter of Steel & Glass Balustrades. See if any of them fit your life and make life a little easier.
Declutter Your Home, Declutter Your Mind
Guest Author Andy Rutter from Steel & Glass Balustrades
Clutter makes up a big part of many people's lives. Most of us don't need it or want it; its what's left over when other priorities in our life take over. Clutter isn't unsanitary, though sometimes it can be unhealthy, that's why we don't always worry about it.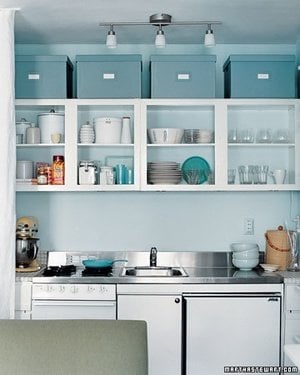 However, clutter can quickly spiral out of control; slowing you down mentally and physically. Making it difficult to find things when you need them; wasting a few minutes here and there and frustrating your day with a stop-start motion.
Too many of stop-start actions each day are tiring and can cause a short fuse or two!
Finding ways to restore order to the chaos can breathe life back into your home.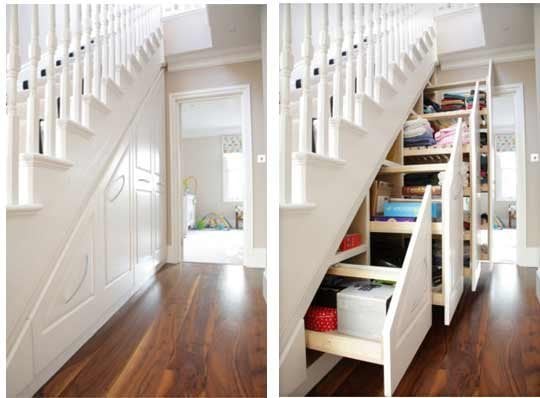 Once you make the decision to cull the clutter, you'll look back and wonder why you ever chose to live any other way. It many ways its a journey of self discovery; because what works for you may not work for anyone else.

Choose Functional Furniture
Let's start with furniture. Firstly, don't compromise between fashion and function.
For anyone who leaves things lying on the floor after using sofas and arm chairs as additional storage, this is very useful. Why not upcycle furniture so its beautiful and functional storage.
An vintage or antique trunk easily becomes a coffee table; but at the same time it stores throw or cushions.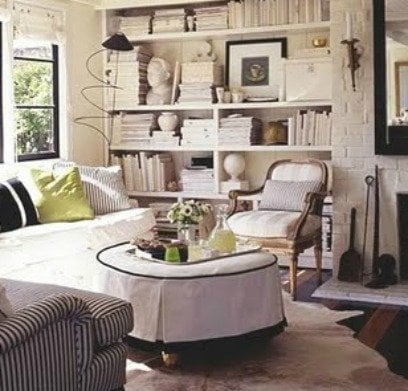 Ottomans are great as additional seating, but they can also double up as storage making organizing your home simple. Add trays for remotes, flowers, or magazines and you are heading for some serious styling.
The aim is to be aesthetically pleasing and highly practical. What else can conceal your clutter?
Divide Your Desktop
A cluttered workspace is hardly a workspace at all. If you can't find anything on your desk, then your productivity levels will eventually fall to nought.

These wall storage ideas here.
A tidier room results in a tidier mind, so organizing and sectioning your paperwork is essential. Set up dividers for all your important documents, in order to avoid unsightly piles. Throwaway or shred anything you no longer need to keep – saving valuable space on your desk will make it easier to settle down and work.
Mount Your Collections
If you own a particularly large collection of something, which you want to keep on display, then consider mounting it on the wall. You can make an arrangement out of pretty much anything, creating individual platforms for each trinket. This saves space in closets and cabinets, without the need for a mass clear out of all your beloved collectable. Of course, if these items are no longer of any value to you, then it might be time to ship them off to the charity shop.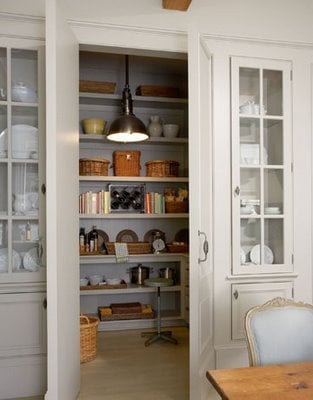 Tired of rifling through every single pot and pan before you get to the ones you want? Changing the way you store your kitchen utensils can help make cooking a more enjoyable experience.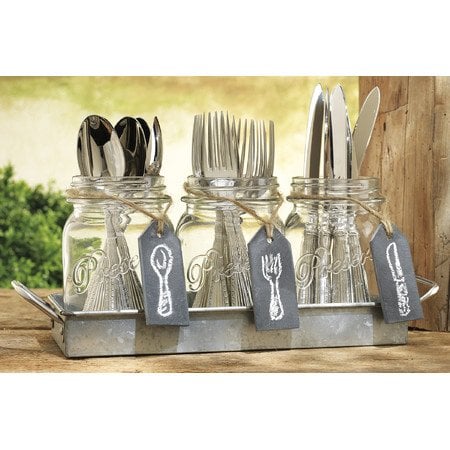 Hanging your pans above your cabinets until they are needed helps keep surfaces and cupboards clear. Displaying your utensils will also add a stylish dynamic to the room and remind you when something needs putting away.

To create even more space, increase the storage capacity of your cupboards and drawers. Adding racks to pantry doors allows you to store more food and prevents it from taking up room on your worktops. Compact spice racks make the most of underused spaces, in order to leave cupboards free for more produce.
Box Up Your Bedroom
If you're looking for a creative way to rehouse all the clutter on your bedroom dresser, then think about buying vintage jars and boxes. Storing your jewellery and ornaments in this manner will help keep everything organised, as well as adding a touch of class to your room.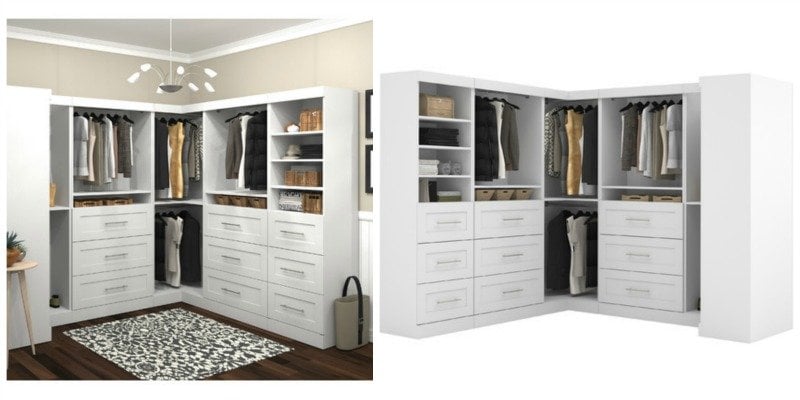 Click here for more details.
For large items, use bed risers to create more space below your mattress for invisible storage solutions.
Use Glass To Add Class
Glass is a natural tool for sculpting light and open spaces. Introducing it into your home will give any room an airy feel, making it seem less restrictive. Glass comes in many forms; use mirrors to create the illusion of more space or install glass balustrades along stairways to give a sleek and transparent finish. Once your house is open and free of clutter, you'll begin to think more clearly too.
Decorated Life did not receive any financial reward, compensation or gift for publishing this article.