7 Amazing Shed Ideas for Small + Large Gardens
Posted on June 1, 2016 by Christine in
Home Decorating
.
7 Steps to Build A Durable Storage Shed
Guest Post by Harry Caesar
The best way to keep your house de-cluttered is to have the right storage space inside and outside your home. If you are lucky enough to have a large lawn or garden area, then any kind of storage shed could be perfect just for storage or maybe as an outdoor office, craft room or entertaining area.
From storing small items like gardening materials like seeds, fertilizers and gardening tools or maybe for storing large items like a car or boat being worked on.
Like anything worth doing; its worth doing right, so consider these 7 tips to help you avoid mistakes and keep building costs down.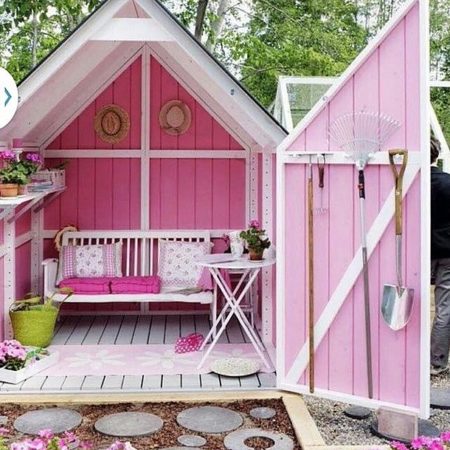 1. Shed Size Matters 
The amount of space you have to dedicate to a shed can influence your choices, right off the bat. And if space for a new shed isn't an issue, then start with what you would like your shed to house, store; like equipment or gardening tools and supplies. And if we are talking sheer pleasure, then consider an internet connection, a fridge bar or outdoor fireplace.

The simplest way is by listing all the equipment you need to store inside the shed.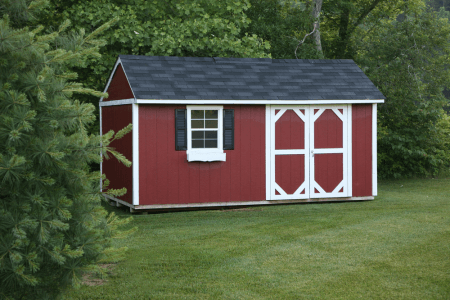 If you would like a shed that does more than just store stuff, consider designing something you can use for other things, like a craft room or outdoor dining room. Carefully planned, you can do a lot in a tiny space.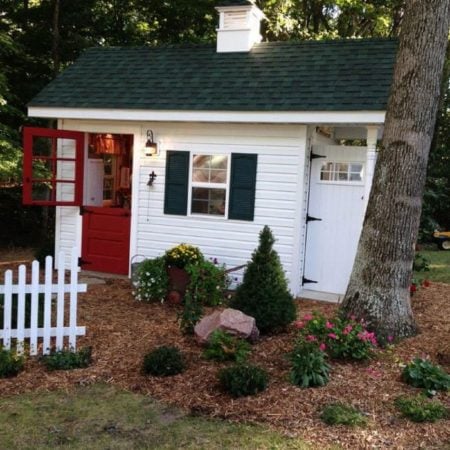 Teacher's Potting Shed – Hometalk
2. Do You Need a Permit for That?

Sometimes you need to get a permit, granting you permission to build, before you can begin building a new storage shed, or even make changes to an existing one. If so, request permission, with the correct regulatory authority and do it early.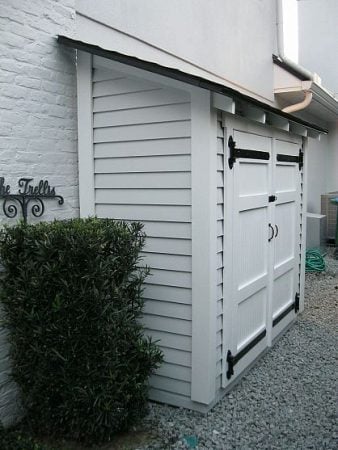 Pinterest – Lean to Shed
Approval can take days or weeks, and you need to be prepared. Its best to understand any rules and regulations clearly before you begin your project. Not adhering to them correctly can result in penalties, hefty fines or even a 'tear down and rebuild' order.

3. Shed Layouts 
If you didn't need to submit drawings with your submission to build your shed, now is the time to design, plan and draw your storage shed.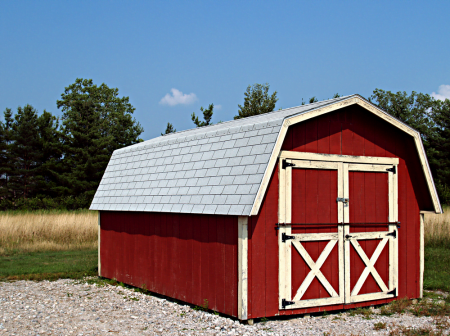 Depending on the size and scale of your dream shed, you might need to hire an expert to correctly plan and draw dimensions and add detail.
From the types of windows, doors, roof and floor; every element should be discussed and measured with your shed-design professional.
Depending on how you plan to use your shed, you might want to include insulation, electrical points and a bathroom. Are you building a 'man-shed or a 'she-shed' like the one below?

4. Shed Inspiration
With the internet at your disposal, you can get some interesting ideas for your storage shed by looking at images on Pinterest, Instagram or HomeTalk to see how creative you can be when you design your shed.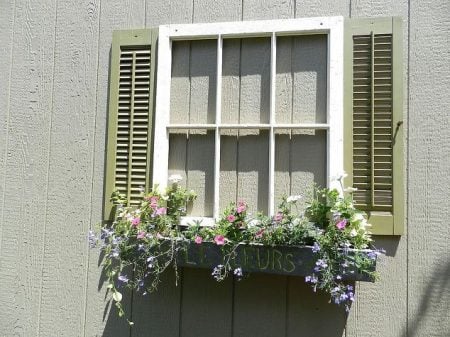 Hometalk
You will be overwhelmed with designs, ideas, tips and plans for building and decorating that it will inspire and motivate you for your shed project.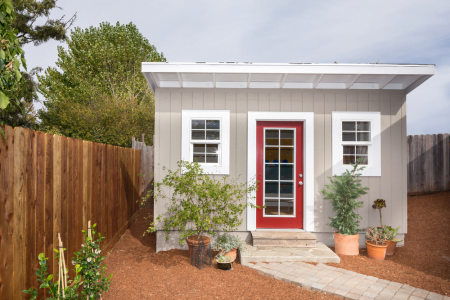 You can also create a mood board on Pinterest; putting all your great ideas in one place, search Instragram for ideas or just ask a question on HomeTalk to resolve any problems you might have.

5. Research Building Materials 
You want your shed to hold up for many years, so this is the time to think about, and use, sturdy building materials.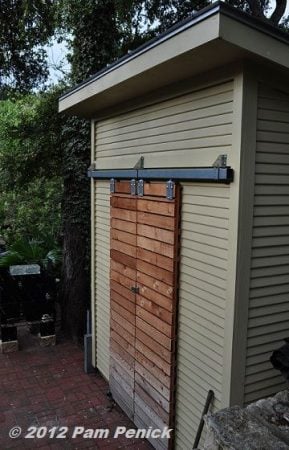 Building Materials
You can do this, even if you have a tight budget, using recycled materials.
Of course, if you are looking for something more interesting, then find a great kit and build!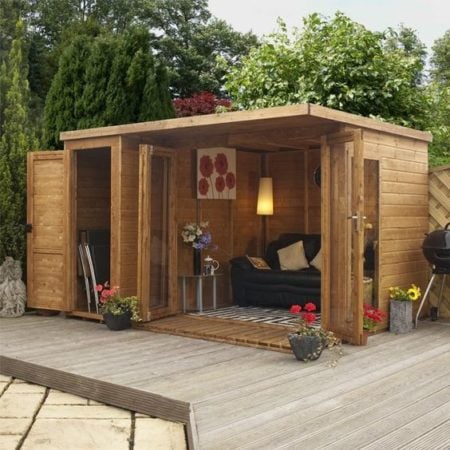 Quality materials will make a big difference to your building, especially as it will be outdoors in the elements. You can always cut down on decorative elements or become creative and use recycled materials.

6. Safety First
Another reason to use quality building materials is to keep your stored equipment safe from rodents and burglars. That means good quality doors and windows and solid locks. That doesn't mean ugly.
You can even add an alarm if you are storing a boat, car or other expensive equipment, but make sure you can get in if there is ever an emergency like a fire, so you can access your items.

7. Is It Big Enough? 
Whether you are designing it yourself or not, make sure you can expand your plans at some later date.
It should also be well lit and airy, so when anyone inside doesn't feel suffocated. At the same time keep the design simple so that cleaning and maintaining it becomes easier. The important thing is there is enough room to store your things or big enough for you to get away, have time to yourself and have fun.

Save