Best Healthy Rooms for Toddlers
Posted on June 29, 2017 by Christine in
Home Decorating
.
Designing Healthy Rooms for Your Toddler
Guest Post by Mathews McGarry Mathews (Sydney Faculty of Science)
If you want your child to have a healthy and fun childhood, pay attention to their living space. Today toys, materials and paints can contain harmful chemicals, and you need to protect your child from those hazards.
Here is a little guide on how to design healthy rooms for your toddler and create a safe and happy place for them. 
Design Rooms for Toddlers in Montessori Style
Montessori style toddler rooms are more popular than ever. They concentrate on giving children a sense of independence and simplicity. That means as much as possible at eye level for your little one, that includes a work space and all toys.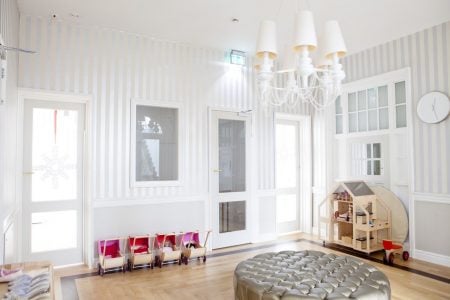 Montessori style rooms are simple and de-cluttered, and there are no excess toys or furniture. They contain only what the child really needs. Also, the crib is replaced by a mattress placed directly on the floor. This way, the child has autonomy and a sense of responsibility. No falling out of bed, and no crying to get out, one quick step and its all done.
This kind of room encourages personal growth and individuality in children and is a really healthy way to design your kid's room.
Control Lighting and Noise
Because children have less melanin, fewer sweat glands and eyes sensitive to UV light, excessive light can easily interfere with the development of their senses. The best option for lighting the bedroom is indirect sunlight, which provides light in the full visible spectrum, plus it saves money on electricity, but you will also need some soft task lights and night lights.
Also, children's hearing can be damaged by constant exposure to sounds above 90 dB (approximately the sound of a telephone ringing).
Experts suggest keeping the noise levels in their rooms below 45 dB during the day (light traffic noise) and below 30 dB in the night (whispering levels).
Provide Good Ventilation

The best rooms for toddlers should be designed in a way that can flush out all airborne contaminants and moisture that encourage the growth of mold. Equip the room with window or ceiling fans, to bring fresh air in and expel stale air out.
Fans shouldn't be strong enough to create drafts or lift allergens from the ground. If you're heating or cooling the room, always leave a window open and keep optimal temperature levels.
Air purifiers can help you create a healthy room for your child. You can look up reviews of best air purifiers on the market and choose the one that fits your toddler's needs best.
Choose Low-odor Paints
Most paints and lacquers have VOCs (volatile organic compounds) that are associated with many health issues, such as headaches, fatigue and dizziness. There are many paint companies with good low odor paint solutions, and they vary quite a bit in price, so shop around.
When painting any child's room or your house, choose paints without, or with low levels, of VOC gases. Many chalk paint and milk paints contain no toxins and are perfect for your toddler's room.
Even if you choose low VOC paints, make sure to keep the windows open and use fans until the fumes from the room "off gas". Keep your child away from the room during painting and the first few days when that paint is fresh.
Bedding and Baby Products
New mattresses can also emit VOCs and are usually treated with PBDEs. The best option is to choose wool mattresses which are naturally fire resistant and have fewer chemicals.
Another option is to let the synthetic mattress off gas for a few days and then cover it with a wool mattress pad that will provide a barrier between the child and the synthetic materials.
Choose Toys Wisely
Lead contained in some children's toys and jewelry posses a continuous, and every year millions of toys and jewelry pieces get recalled because of the excessive lead content. Choose plastic toys, teethers and pacifiers carefully.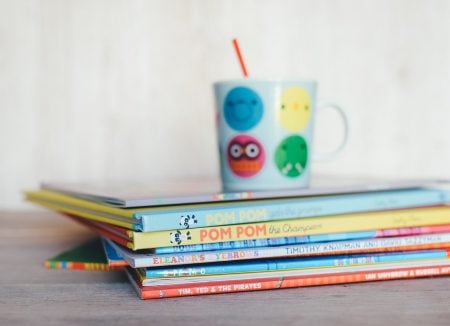 Even though health organizations ban many toys, lead-painted toys are still available on the market, especially on the Internet. When buying toys, teethers or jewelry for your toddler, buy those made in North America or the European Union.
Instead of light plastic toys, choose books and plush toys that have a lower possibility of containing lead. Consider switching to wooden toys (they are great for encouraging imagination, improving hand-eye coordination and building fine motor skills) or those made of organic cotton, hemp or wool.
If you design rooms for toddlers with these tips in mind, you will provide your child with a healthy and fun space they can call their own and they will grow up to be healthy and well-developed individuals.