Blue Wallpaper is So Hot! Great Room Decorating Ideas
Blue wallpaper is so hot right now! Room decorating ideas come and but I think this one will be around for a while, especially with the latest takes on vintage and Victorian wallpaper. Like this blue wallpaper from minimoderns.com.
I really love the blue wallpaper selections from GrahamBrown.com. The stark white background is perfect against these blue flowers and amazing with almost any color scheme.
Something a little more serious is the gold and blue wallpaper below. Formal and elegant - and you don't need a lot of it to make an impact.
Making an impact is easy when you have great wallpapers to play with. Whether it's a hallway, dining room, bedroom or living room, you can propel your room decorating ideas to Rockstar with any color scheme when done with creativity.
Feng Shui Your Color Scheme
Rooms are all about energy. Step up your room decorating ideas for more energy.  Most people concentrate their energy on important rooms, you know the ones guests see like the living room, leaving other areas lifeless and dull.
Energize rooms in your home - not only your living room - keep them alive and interesting.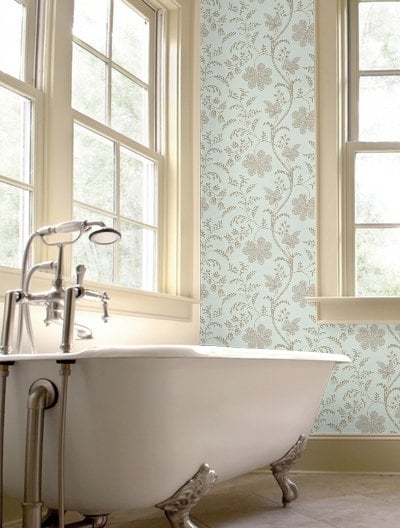 The latest blue wallpaper ranges can make any room hot! Wallpapers are durable, easy to wash and last years. If your rational side is taking over think of it as an investment!
Go pretty with the vintage Graham Brown wallpaper above, prefect for a living room or bedroom or maybe something lighter like the Wallpaper Direct paper below.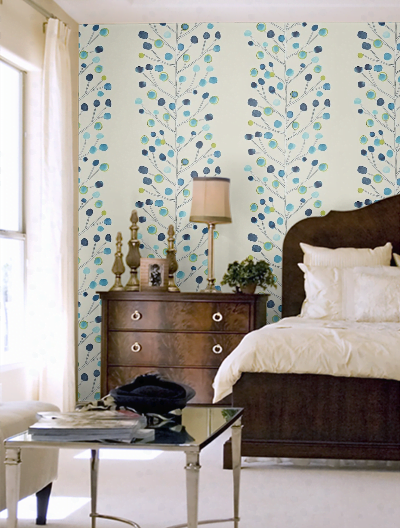 I have more blue wallpaper selections on my wall paper pinterest board and more room decorating ideas for any color scheme yes, even beyond blue.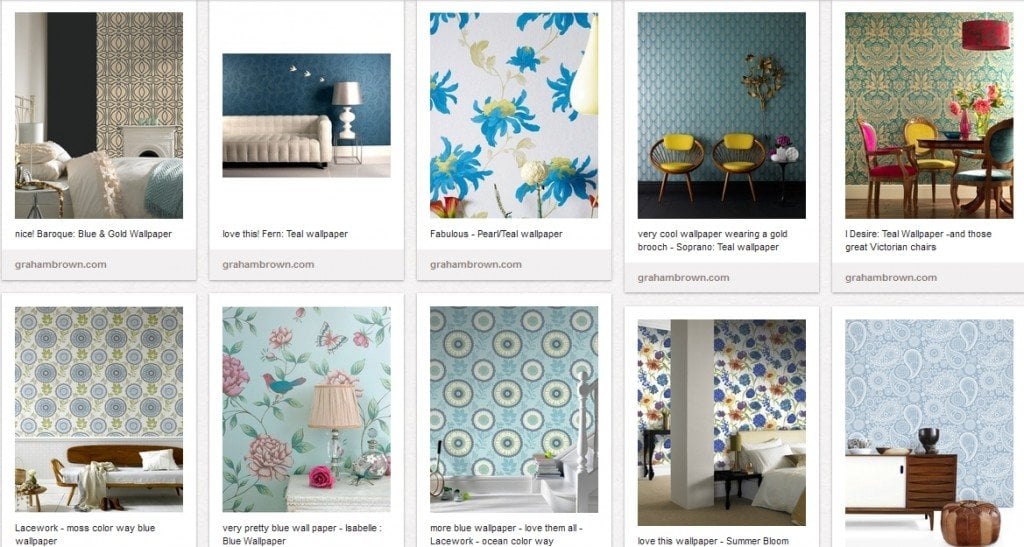 Wallpapers are a great designing too and blue wallpaper just hits the spot for me! Hope you enjoyed the article and found new things to love for your home. Go live a Decorated Life! Love to hear from you!