Decorating Ideas – The Life Hackers Approach
By: Decorated Life Team
|
To me, decorating is bridging the gap between who you are right now and who you want to be… a heady mix of reality and illusion. Bridging the gap takes time, focus and sometimes even a 5, 10 or 20 year plan.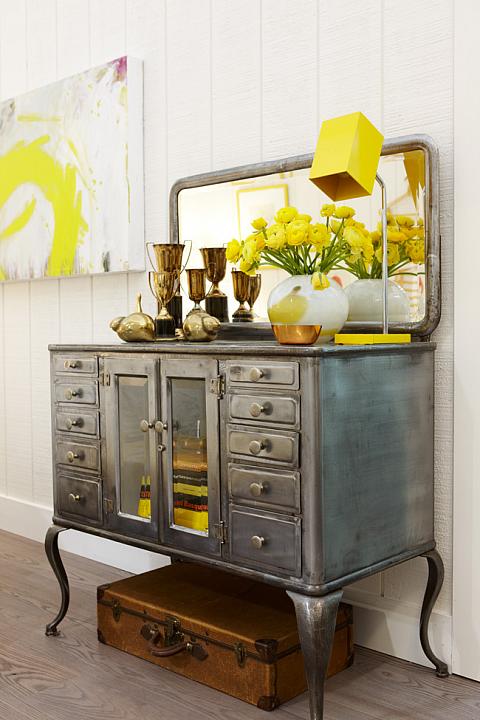 Source – Sarah Richardson Design
That Salvation Army find might look amazing right now but changing it for an heirloom might be just the thing when you can afford it.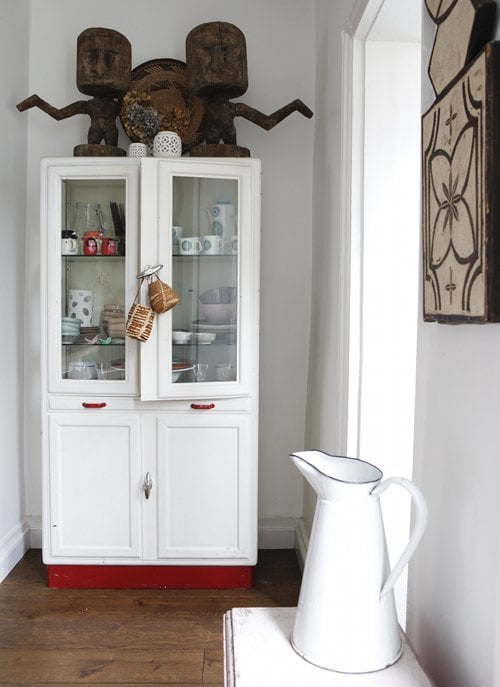 Source: Design Sponge – wall art floral design
Decorating ideas are your tools, and creating a Superstar look, that is as effortless as it looks, is the goal.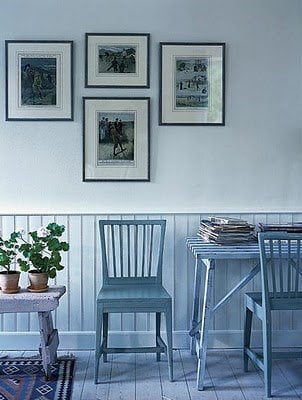 Source – Jacob Termansen Photography
It's more than a new sofa or kitchen. Its ramping up what works for you, your lifestyle and schedule.
So, you will smile, relax, be productive and motivated to bounce out of bed each day.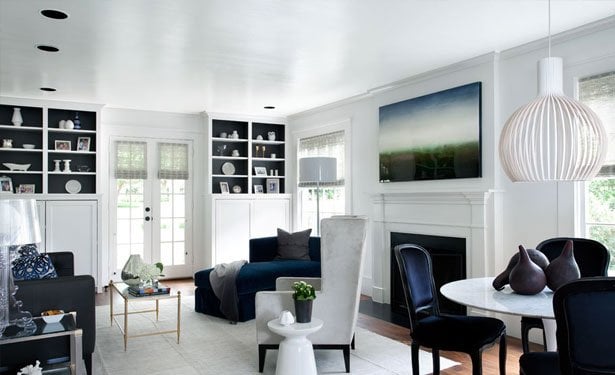 Source: Tim Cuppett Architects
This blog post is about bridging the gap, with a few tools and decorating ideas, and other bloggers looking at the same thing from different angles!

How to Love Where You Live More
People like Cal Newport are life hackers. They love to dissect how people live. In his post Loving What You Do More he says, 'Research shows that autonomy, competence, and relatedness are the key to loving what you do.' Studies show that neither money or passion create a long standing love affair to be successful at what you do – it's about getting these three ingredients right.
He studies Superstars at work.

And what works at work, works at home too.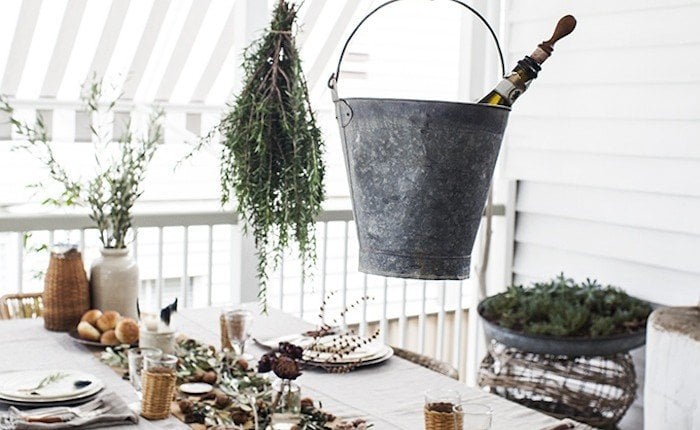 Source: Remodelista
Cal explains that autonomy is having control over your time. In the home, the more, autonomy over your time, the better. For me, that's less cleaning and more playing whether that's cooking for friends, reading a book or writing one. That's where using clutter control becomes super important.
Next, competence is mastering useful and meaningful things and feeling good about your achievements, like giving life to a small painted chest or creating a study or reading nook out of thin air. Finally, is relatedness; feeling connected to others. And the home is the perfect place to 'love and care, and to be loved and cared for."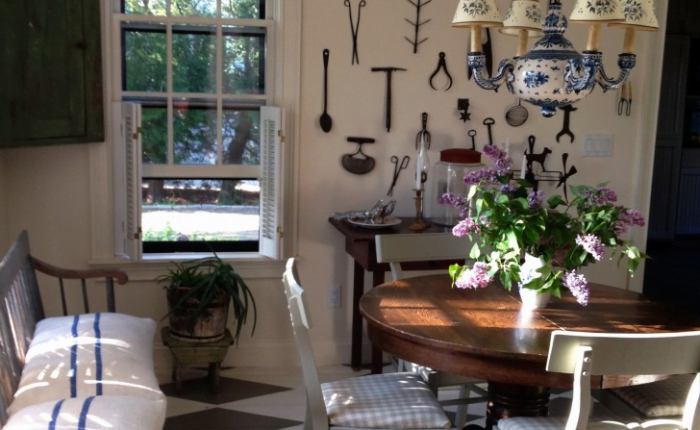 Source: Remodelista
Cal says there are two clear steps. I've changed them to fit home decorating.
Master a skill that is rare and valuable; is it flower decorating, cooking, furniture painting, room arranging, organizing, finding eclectic things, your garden or color selection? Find your thing and master it; everywhere in your home. Be known for it – own it.


Use it to leverage your space with confidence. Make it a place to connect and create memorable experiences.
These things create Superstar Effect. Here's what Tim Ferris blog the Four Hour Work Week says, 'We're wired to be disproportionately impressed with someone who is the best at what they do.'
So, not matter the budget, you can get the Superstar Effect by being outstanding as one thing.
Look at Mark Montano. He's a great decorating hack.
His ideas are simple. They come from everywhere and they look amazing.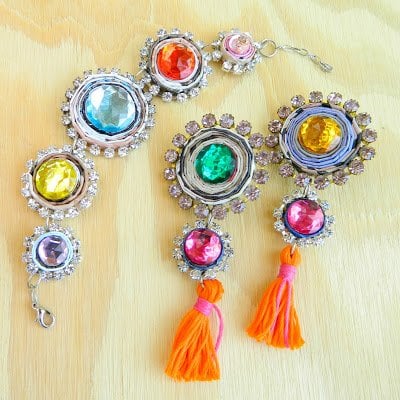 Source: Mark Montano
Yes, it's jewelry. Follow the video below and you can make the great bracelet and earrings above… wear them or do your own decorating hack to create napkin rings, curtain tassels; drape them over an empty vase or dangling from the bottom of a mirror or frame.
Create your own Superstar Effect.
What about something really different like Cardboard Taxidermy from Hey Now, Whoa Now!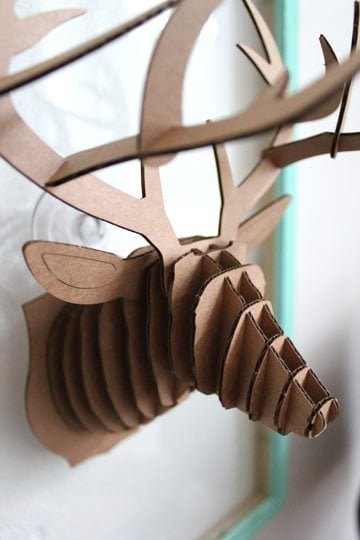 It's fun, inexpensive and just weird enough to get comments, a few laughs and inspire a conversation about veganism, gun laws and Bambi.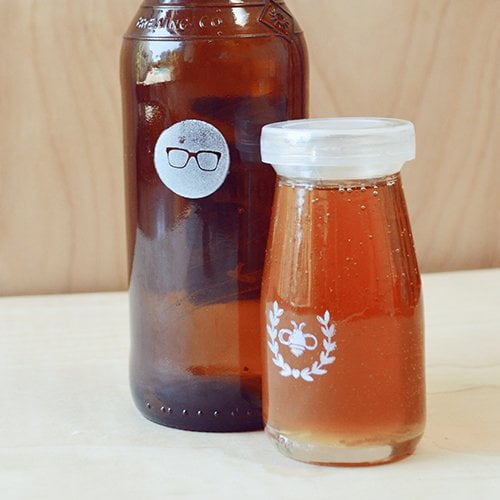 Source: Design Sponge – home decorating

Okay, there are diy sites and decorating ideas to cover anyone's imagination. Other short cuts to great decorating ideas come from books.

Designing Your Life at Home
I peeked at Amazon and within the list of the Best Books for 2013..
Decorating, food, photography and flowers are hot on the list.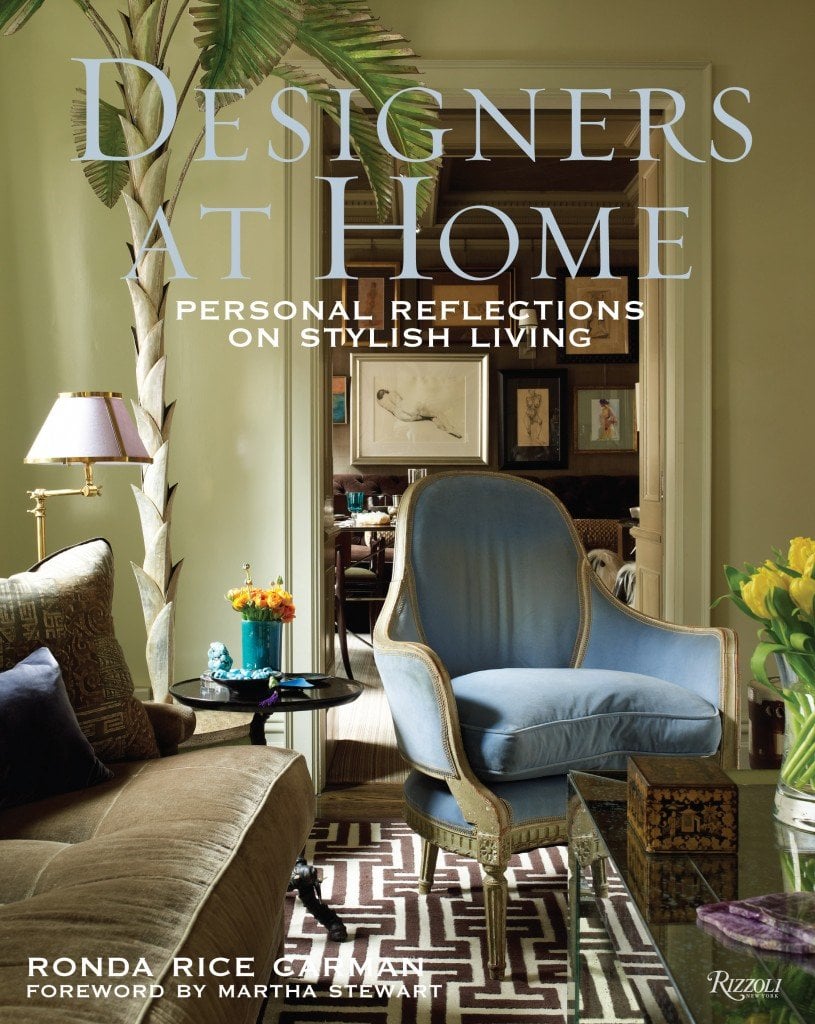 Designers at Home: Personal Reflections on Stylish Living
In the foreword by Martha Stewart, emphasizes the importance of the home as a refuge and the ways that each designer defines personal style.
Ronda Rice Carman, guides you through the houses of 50 renowned designers.She is founder of All The Best, a very popular online blog.

Designers give their spin on what gracious living means to them, and how they bring their professional philosophies home.
It includes great photos of chic apartments and luxurious estates, to charming country homes.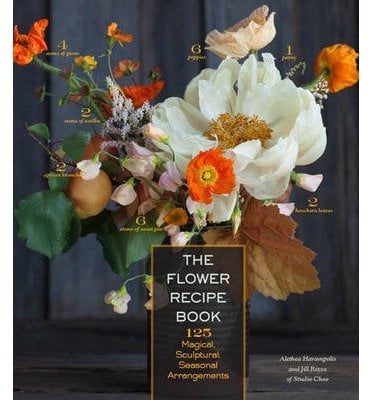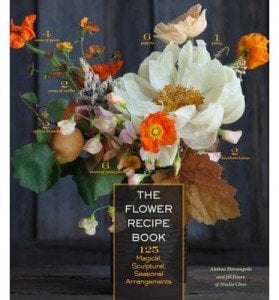 The Flower Recipe Book
This great book makes flower arranging look sexy.
Written by the women behind Studio Choo, the hottest floral design studio in the US, they have created a flower-arranging bible.
It has the perfect relaxed look we all want.
Filled with easy-to-find flowers and featuring 400 high-resolution photos, 40 step-by-step slideshows, and tappable pop-tips throughout.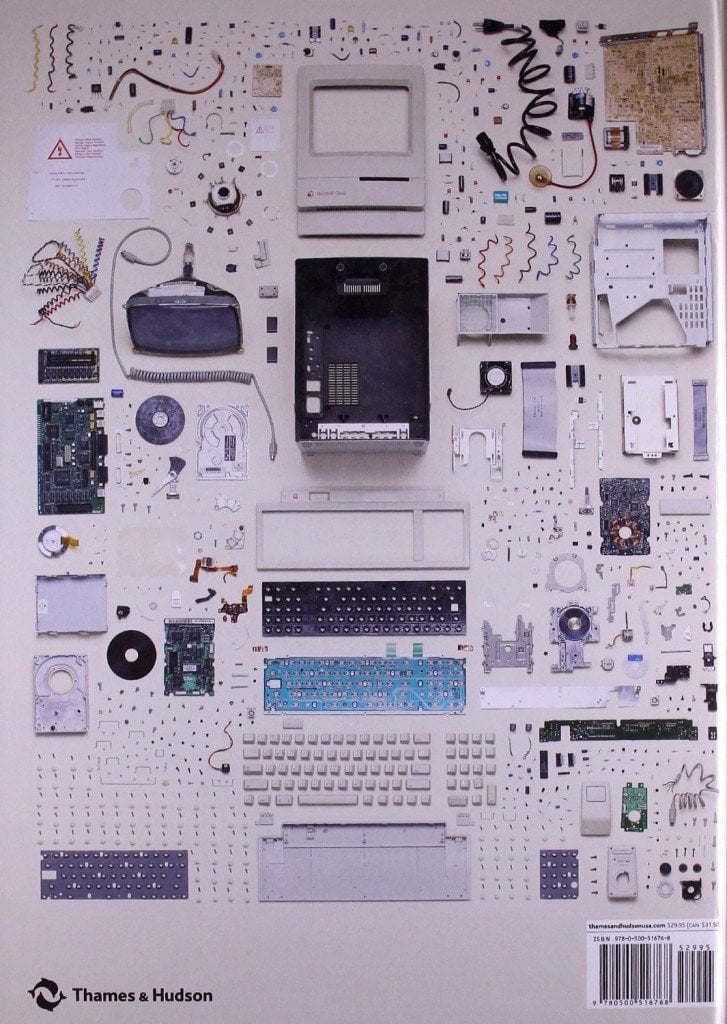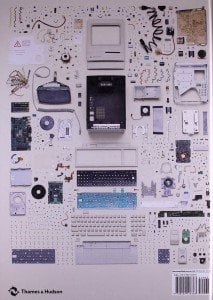 Things Come Apart: A Teardown Manual for Modern Living
This is a perfect coffee table book. It shows the visible the inner workings of some of the world's most iconic designs.
From SLR camera to mantel clock to espresso machine, from iPad to bicycle to grand piano.
Every single component of each object is broken down and understood.
It beautifully illustrates quality and elegance of older designs from the worlds of restoration, DIY, and design innovation as well as high tech cameras and phones.
It shows things that make up our world from the inside out… bit of energy really.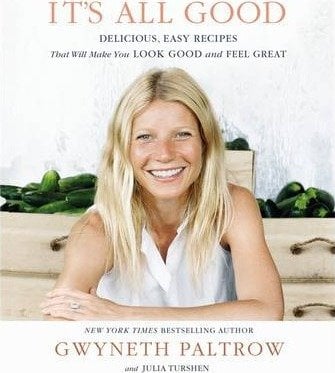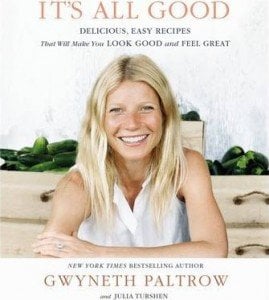 It's All Good: Delicious, Easy Recipes That Will Make You Look Good and Feel Great
Gwyneth Paltrow visited her doctor to find she was anemic, vitamin D deficient, and that her stress levels were sky high.
This book is the result of the elimination diet he prescribed to clear her system and help her body heal.
And the result is amazing.
The book includes great recipes and perfect photos.
Together with Julia Turshen, she compiled a collection of 185 delicious, easy recipes that followed her doctor's guidelines.
'My philosophy is: eat good, fresh food that is totally delicious. It has to taste great and be fulfilling to all of the senses.'
Cool Home Decorating Hacks
There are so many great decorating sites and videos.. let's not forget Pinterest, to keep the home decorating juices  flowing for months if not years. 
My Blessed Life is steeped with great ideas like converting a dresser to a kitchen island or upgrading your bland book case into a laundry station.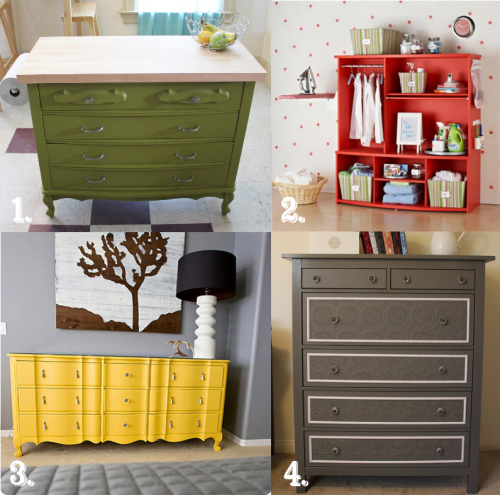 Source: My Blessed Life
Lifehacker has some great designer shortcuts from selecting paint colors to creating your own fake Christmas tree snow.. as you do or how to paint a brick fireplace like the one below.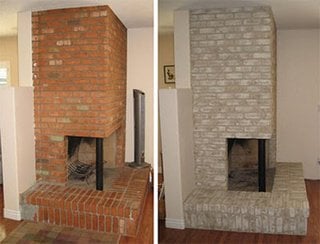 Source: Lifehacker
If you've got time and the drive for a few diy projects then Knock Off Decor could have something for you like this floral design piece below that cost $35 instead of $800.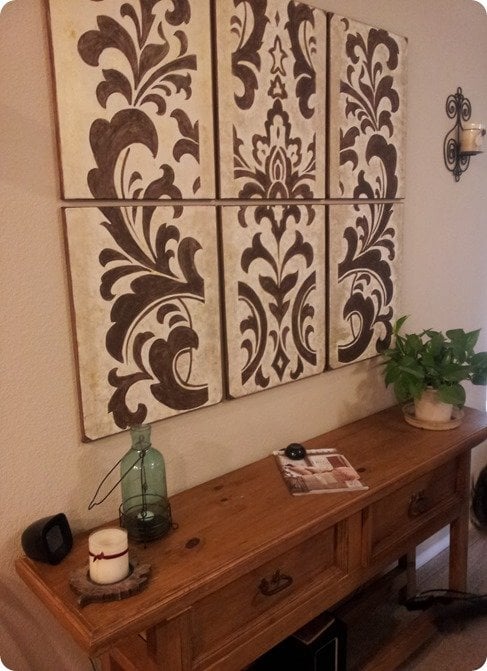 Source: Knock Off Decor- floral design

But remember, the goal is not to give yourself more work but to create more space. That's the goal.
More space to live, love, think, create and relax. It's the only way to enjoy what you have and get ready for the next thing.
Space.
If you have time on your hands and your find this creative work relaxing, great.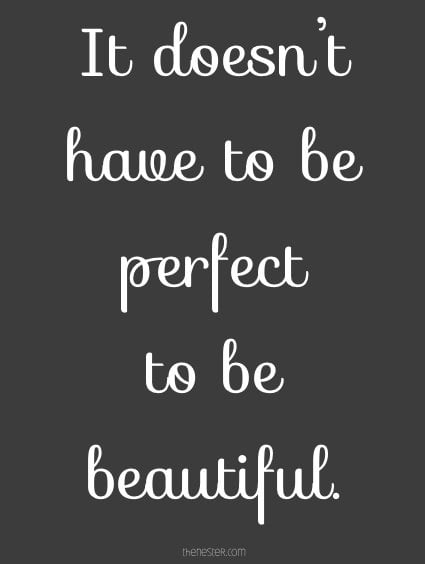 Source: The Nester
Decorating to Make You Productive!
Whether you live in a shoe box or a mansion, we want our homes to look great and …
.. make us more productive.
I contacted Chris Bailey, author of the new blog A Year of Productivity. His experiments with color and light over the last few months have resulted in two posts to improve productivity in your home. The first is his interview with Angela Wright,  world-renown color psychologist, called The exact color to paint your office to become the most productive. 
Source: My Blessed Life
If there's anyone who knows color, it's Angela. For over 40 years, Angela has consulted Shell, Motorola, Proctor and Gamble, British Telecom, The Body Shop, and Unilever; studying how color affects a person's behaviour.
"The takeaway – Color can profoundly affect how productive you are.'
And what's more – it's 'not the color, it's the intensity'.  A strong bright color will stimulate, and a color with low saturation will soothe."

Chris points out, 'If you do mind-work all day, Angela recommends painting your office blue, but spicing it up with a bit of orange so that you introduce a bit of emotion into your mind-stimulating room…so that you're not a cold bureaucrat.'
'If you're a designer.. Yellow is a better color"; it stimulates your ego and spirits, and makes you more optimistic.
'..to be more productive doing something physical, red..  because it stimulates you physically…  If you're in an environment where having a strong sense of balance is the most important, green might just be the color that makes you the most productive…it's great to use around anywhere money's changing hands". Nice to know.
The second pointer from Chris Bailey – Is Artificial Light Shattering Your Productivity?
'Takeaway: Not enough exposure to natural light will affect your productivity by disrupting your sleep, increasing your stress levels, reducing your energy levels, and affecting your attention.'
How does Chris know? 'I'm currently living in reclusion for 10 days for a productivity experiment, and having no exposure to the sun has certainly affected my productivity.' He has a great suggestion – install the f.lux  app. 'It's an app that gently changes the colors of your computer screen after the sun sets, so your body produces more melatonin to help you sleep if you work at night.'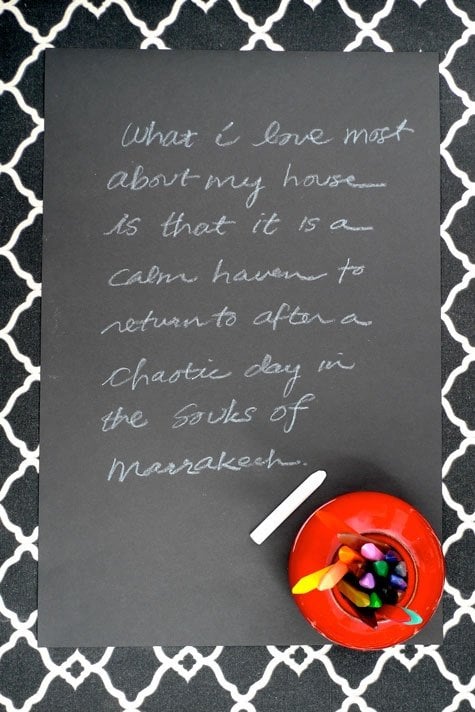 Source: Pinterest
So, what will you do next to create your most amazing home? Bring home a floral design, make something quirky and memorable for your table setting or rearrange your room to create a new reading nook?
Focus on doing one thing remarkably well and leverage it all over your home. 
Be the Superstar Effect.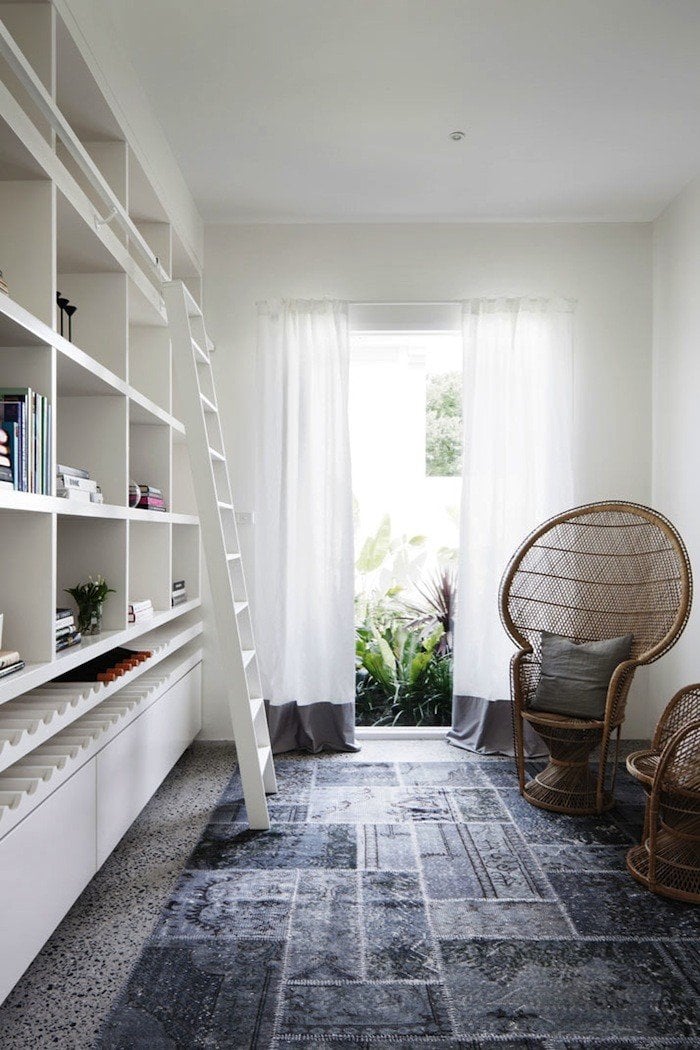 Source: Remodelista
There's more to read below or join the free email list for the DIY Cheat Sheet and 42 Interior Decorating Secrets.
Keep Thriving