DIY Home Decor – 8 Ways to Infuse Your Style
Posted on July 2, 2014 by Christine in
DIY Budget
.
DIY Glamor! New Home Decorating Ideas
Whether you are decorating your first home or apartment, or settling into a new home for the third time, you want DIY home decor ideas that make your place feel like home right off the bat. Once the unpacking has been done you want it to be yours; with your own unique home decor stamped all over it.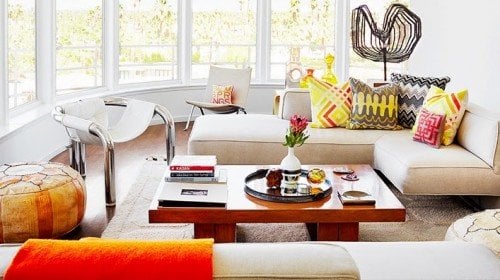 Source: Mix and Chic
By the time you get there, funds can be a little tight, so the perfect solution is cheap decorating ideas that look expensive. That means clever shopping and pulling everything together so it looks glamorous and great; even if 'sensible shopping' is the order of the day.

There are so many home decorating websites I love including Design Sponge, Addicted to Decorating or Centsational Girl with modern home decorating ideas for anyone on a budget.

To get cool home decor that captures your style and lifestyle and that really makes sense for you, avoid cheap home decor, and follow some of the better decorating blogs.

These sites have great DIY home decor ideas; some with tutorials, some with ideas to copy. For funky home decor check out sites like Apartment Therapy or Houzz,  chic home decor can be found at Elle Decor or  Mix and Chic.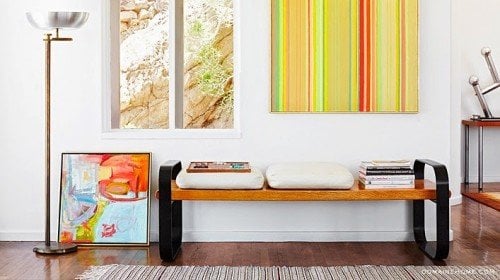 Source: Mix and Chic
Traditional home decor ideas can be found at BHG or Southern Living. Leave lots of time to go through the rich country home decorating  found at House to Home or Midwest Living. Vintage home decor looks are very popular and can be found all over including at Country Living or The Cottage Market.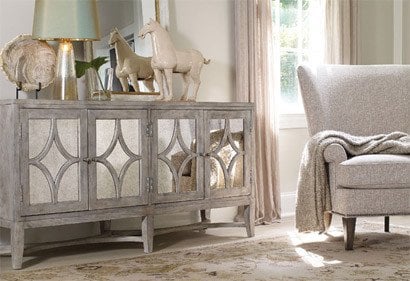 Source: Joss and Main
You can create amazing results with affordable and inexpensive decor, especially if you are prepared to DIY a little.

No matter what your style or budget, you want to create a mood that is relaxing, glamorous and comfortable.
Today's post with home decorating tips is by Guest Blogger and interior design expert Danielle Bagworth, to make your home feel super cozy no matter how big or small your decorating budget. If you are interested in some DIY tutorials, you can find a short list after Danielle's post.

Simple Steps To Make Your First House a Home
by Danielle Bagworth – Interior Design Expert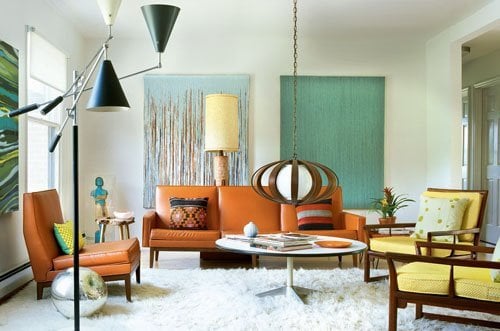 Buying a new home can be very exciting, especially if it is your first. There's just something special about stepping into your house and realising that it is your own space. The great thing is that you get to decide what the interior looks like, and you can base the design on your personal taste. The decisions are all yours. However it can sometimes be a bit overwhelming, because there is so much space and you just don't know where to start. The kitchen, the living room, the hallway, the bedrooms, it seems to be never-ending! We are going to teach you just how to make your first house look like a home.
1. Personalisation
Houses can often look empty or strange when you first move in, something just doesn't feel right. One of the best things to do is incorporate things into the space that best represent you. For example, if you are an avid reader, ensure that you have a bookcase filled with your books. If you have lots of trophies, display them in a trophy case. Think of your hobbies and the things that reflect who you are and incorporate some sort of décor that best represents them. This can help to individualise the space.
2. Personal Photos
Photographs can help to make the space look more familiar. You can put up pictures on the wall in decorative frames, or just keep some on your nightstand. Wherever you choose to put them, ensure that there are some candid photos which can really add to the atmosphere and make you smile when you look at them.
3. Rugs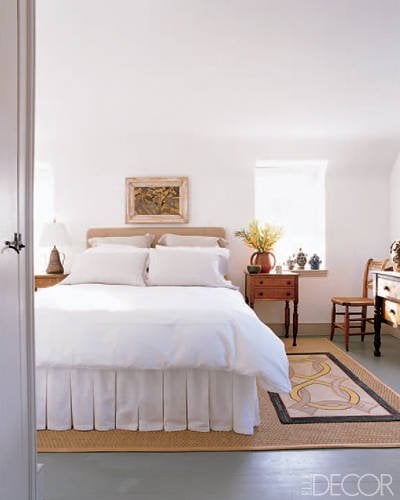 There's just something about rugs that can immediately transform a home. Try and place one beside your bed, so it is the first thing that you touch when you wake up in the morning. You can even add one into the centre of the living room which can help to make the space seem more cosy.
4. Cosy Cushions
This one is self-explanatory. There is nothing like coming home and jumping onto a sofa full of cushions. They are one of the forms of ultimate relaxation. You can go all out and surround your bed with cushions and create different arrangements.
5. Fresh flowers
These can instantly brighten up any room and add some life to it. Place your favourite flowers in each of the rooms, or go for artificial ones. They can make the rooms look more cheerful and friendly.
6. Candles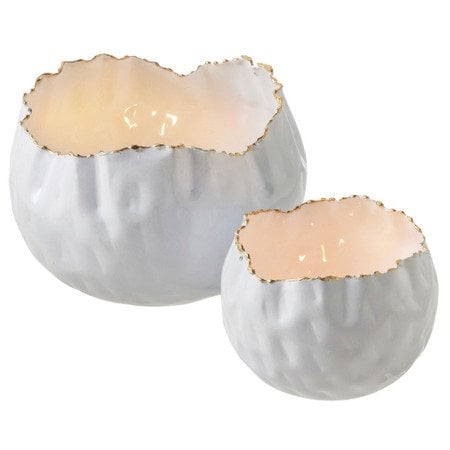 Source: Joss and Main
The scent of a home is very important. It is often the first thing that you notice when walking into a room. Think of your favourite fragrance and buy a scented candle to place in your bedroom. You can place different candles in each room, for example a citrus candle in the kitchen which will make it smell clean and fresh. You can also light them in the evening and the dim light can help to create a nice vibe.
7. Warmth
Think of how a cold space makes you feel. It is the opposite of inviting, so ensure that the rooms are warm and snug. Get a fireplace installed, this is perfect for winter and it just helps to create a more homely vibe.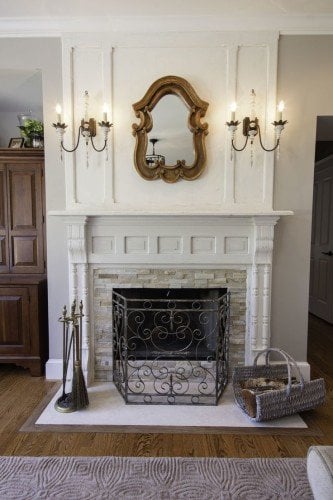 Source: Wayfair – get this exact look here
8. Bedding
When you wake up in the morning, you want to feel refreshed and rejuvenated. Ensure that you have the best night of sleep that is possible by investing in a good quality comfortable mattress. This can help you sleep better, as well as making you feel more at home.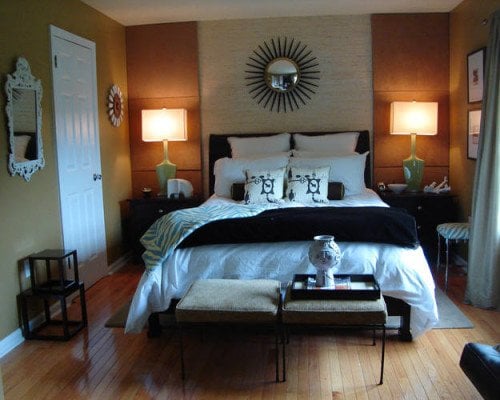 Source: Elle Decor
Once you have finished decorating, plan a house-warming or dinner party for your friends. Having your loved ones in your home will just help to make it feel like your own. You can even place a vanilla scented candle in the hallway as they enter, which will make it feel like they are walking into a bakery. Once you have unpacked your belongings, mess things up a little so the space looks slightly more lived in. In a strange way, this can help to make the space appear more familiar.
This article was written by Danielle Bagworth, an expert in the field of interior design. For complete bedroom luxury and sleep comfort she recommends Silentnight Mattresses.
As mentioned above here are DIY home decor tutorials right here:
 Come over to Facebook and see more cute home decor ideas!