How to Choose the Best Mattress for Cooling Down, Recuperating or Resting
Posted on July 25, 2018 by Christine in
Home Decorating
.
To feel energized after eight hours sleep you need to sleep on the best mattress you can afford. Duvets and comforters, bed decor and color schemes look great, but for the best sleep start and end with your mattress. With so many mattresses to choose from selecting the best mattress for your body is not always easy. Here are tips on how to choose the best mattress and the 10 biggest mistakes to avoid make when choosing your next mattress.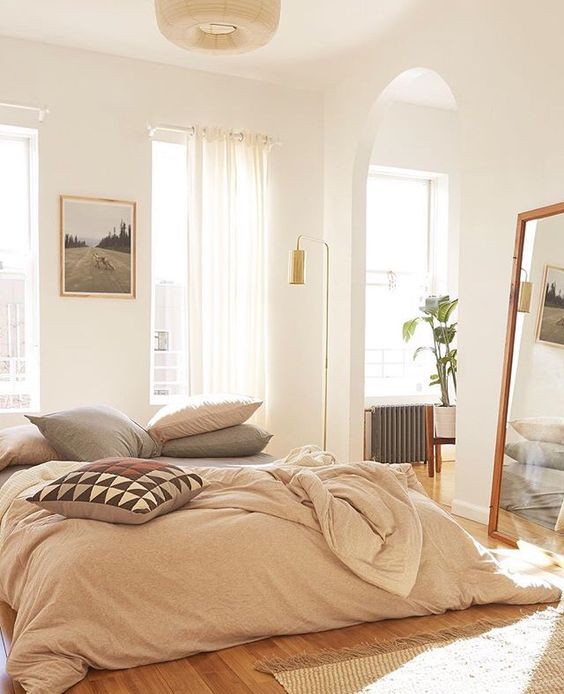 Source: UrbanOufitters
Back sleepers prefer a medium-firm to medium mattress, side sleepers like a medium to plush mattress, and stomach sleepers medium-firm to firm mattress.
Softer mattresses allow side and stomach sleepers to sink into the bed and offer better spine alignment.
If you suffer with back pain, sleep studies show that you will sleep best on medium to medium firm beds. If you don't have the right bed for you, there are other ways to recycle end enjoy them.
Source: Moms.PopSugar
Your Mattress Can Heal, Cool or Both
Mattress are getting smarter. Those infused with copper work overtime, providing a restful night's sleep as well as managing any inflammation caused by arthritis.  
Source: Pinterest
If you are a hot sleeper aluminum infused mattresses can help or mattresses made of heat reducing fabrics like Tencel. Imagine sleeping peacefully, without rolling on the mattress looking for a cool spot.
Quality mattresses also come in bamboo fiber or wool. These chemical free alternatives are perfect if you have breathing problems, suffer with allergies or are environmentally conscious.
Source: Pinterest – Cool mattress made of Tencel
Why sleep on a fabric that harms you or the environment? 
Raise Me Up!
Source: Pinterest
If you like reading, watching television or working on a device in bed, you will love an adjustable bed. 
With a luxurious look, they come with extras like LED lighting, massage functions and connectivity to smart phones or the internet. Constructed of smart fabrics, they adjust to your body, making time in bed relaxing and restorative.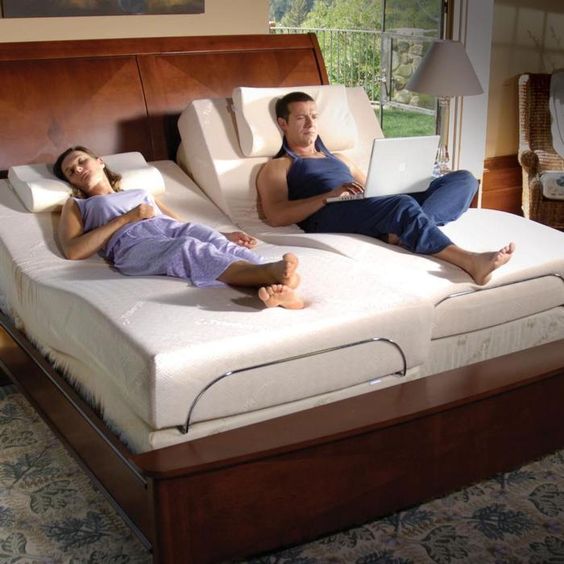 Source: Pinterest
Innerspring and memory foam mattresses are still popular because they are durable and give a good night's sleep.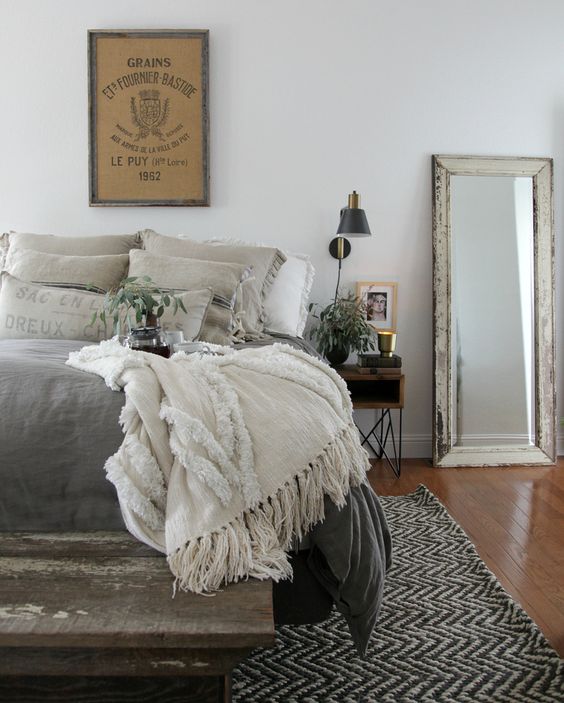 Source: JeanneOliverDesigns
Quality foam mattresses have up to 5 layers to offer support and comfort. The thickest layer, providing durability, is at the bottom of the mattress. The next layer contours to your body, and bounces back into shape when you leave. 
The top three mattress layers provide coolness and comfort. Mattresses with a quilted gel memory foam layer improves airflow through the mattress, cooling you down. You can see why its important to compare the different mattresses and offers.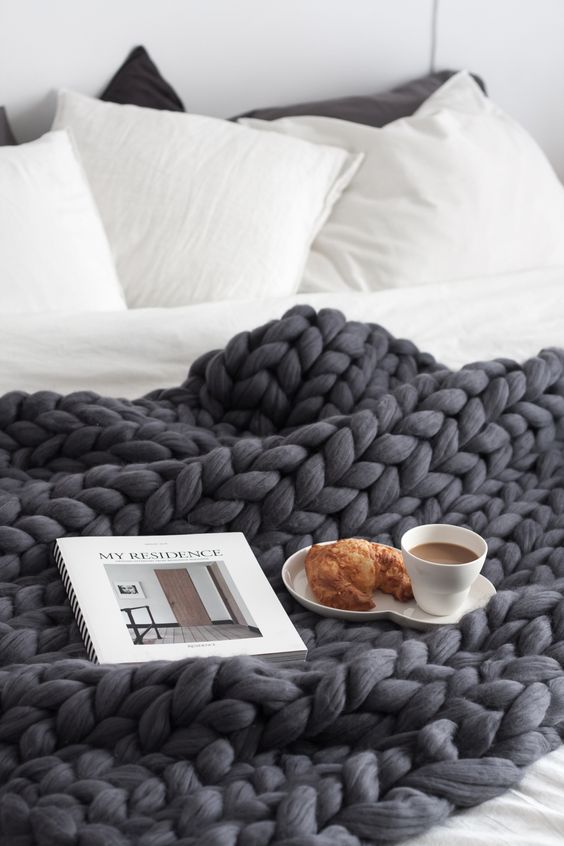 Source: DecorDots
11 Biggest Mistakes When Choosing Mattresses
If you have been mattress shopping you know that there are a lot of offers and companies, and they are not all equal. Look for quality mattress companies with long 365 Night Sleep Trial periods, lifetime warranties, and reasonable price points for the best mattress possible. 
Source: Google Images
To save money and still get the best night's sleep avoid;
1 Bargain Promotional Mattresses – These sound great until you read reviews. Always check for warranties and returns. 
2. Very Cheap Beds – Made from lower-quality materials they break down quickly, becoming uncomfortable and have very short warranty periods. These are not perfect if you have back problems but you can always recycle them as guest beds, day beds or theater seating.

Source: Pinterest
3. Super Thin Mattresses – with little cushioning or structure, don't be surprised when you roll into the middle. Not the best mattress if you share a bed.
4. Hot Memory Foam – Memory foam mattress quality varies a lot and some get very hot.  If you want memory foam choose gel infused memory foam, which is up to 25% cooler, or consider plant based mattresses or spring and non-foam mattresses. 
5. Low-Density Foam Mattress – Budget friendly and cheap, they become permanently compressed and uncomfortable within 2- 4 years.

Source: Houzz
6. Innerspring Beds with Poor Motion Isolation – Any movement moves the mattress, disturbing the other person's sleep. 
7. Mattresses with Little or No-Warranty – Problems like sagging are often not covered by warranties, even though it is a frequent complaint. Check your warranty to see what it covers. 
8. Too Soft or Firm – Foam mattresses soften over time. This means that the showroom model you test will be different to the fresh, new mattress you will receive. Read reviews and comments before buying. 
9. Highly-Priced Mattresses – high priced doesn't mean high quality or 'perfect for you'. Read reviews in a trusted forum and be wary if retailers or manufacturers won't tell you what is in the mattress or its layers.
10. Mattresses with No Return/Exchange Policy – Make sure you can return or at least exchange your mattress. Some manufacturers require you try the bed for a minimum number of days before returning. But if the retail return policy states less than 30 days, you may not be covered after all.
11. Used Mattresses: Some people opt for second-hand mattresses. This is not only unhygienic but you will lose money in the long run. Second-hand mattresses have already seen their best days, which means you will have to replace this mattress before too long. Avoid using a used mattress at any cost.
Mattress Maintenance
Mattresses are not set and forget. They need to be vacuumed regularly removing dust mites that accumulate and multiply fast, causing a hazard to your sleeping and breathing. As well as vacuuming use a mattress spray to kill dust mites. Here is a DIY mattress spray recipe.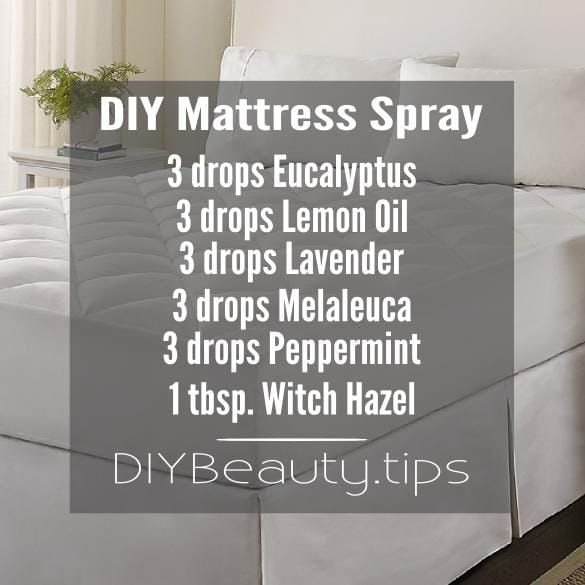 Source: DIYBeautyTips – click here for more
To find the best mattress read reviews and comments, look at warranties to avoid surprises. It can take you between 3-6 months to find the right mattress and the longer you leave it, the older and more uncomfortable your mattress becomes.

Source: Etsy
What will you do with your old mattress?