Japandi ~ Scandinavian + Japanese Minimalism Marry
Posted on January 10, 2017 by Christine in
Home Decorating
.
Japandi is the elegant offspring of two hugely popular minimalist decorating styles; mixing Scandinavian and Japanese decorating. And like all newborns, this trend is just beginning to work out its place in the world, how to walk, socialize and live in a cluttered world.
Its the hottest trend prediction for 2017! Guest Blogger, Chloe Taylor explores the essence of this new home decorating trend and how you can find beauty in the imperfect and marry it with soft muted tones to create striking results from the simplest elements.

The Union of the East and West: Japandi as the Star of 2017
Guest Blogger Chloe Taylor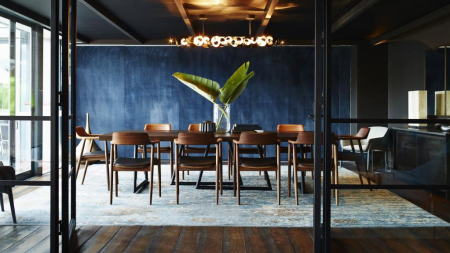 Image source: dailytelegraph.com.au
Separated by distance, but connected by interior design, two countries on two different sides of the world have never been closer. The year of 2017 is bringing Japandi – a unity of Japanese and Scandinavian interior styles that has found its place in the spotlight. The appealing simplicity of this new decorating style has swept interior designers off their feet and is now taking over the rest of the world.
Blending of Two Cultures
Not only has Japandi taken the best features from both styles, but it seems that it has found a way to make them even more emphatic and compelling. The Japanese side of the home decorating style relies on the principle wabi sabi or finding beauty in the imperfect. One of the many examples of application of this principle is raku finishes in ceramics that create a uniquely imperfect pattern.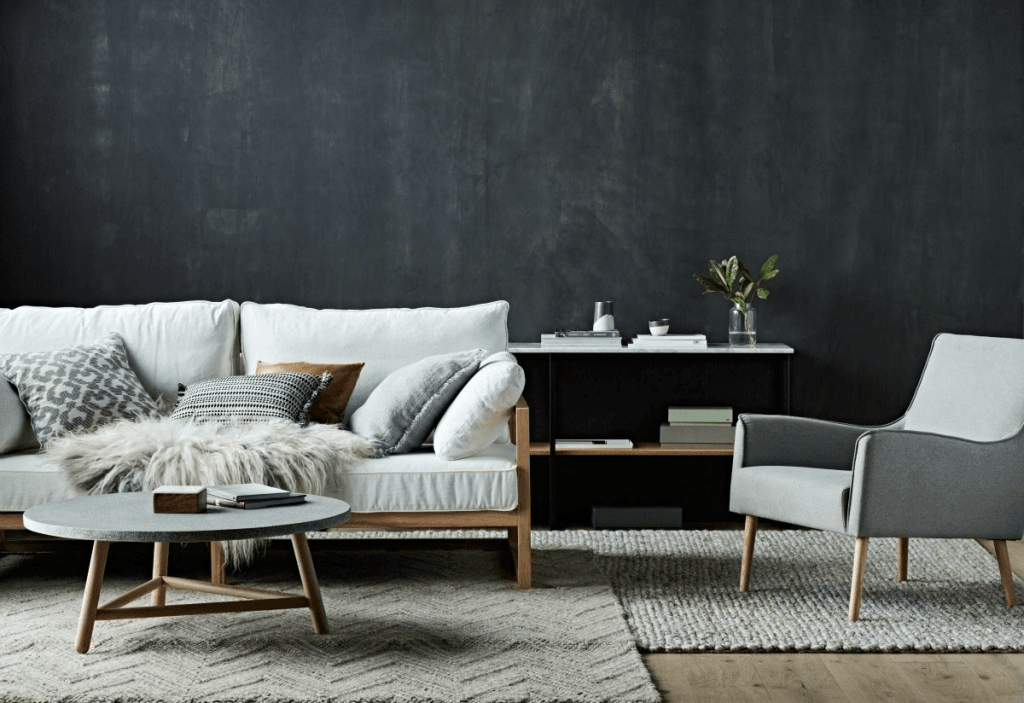 Image source: thelifecreativeblog.com
Although you couldn't possibly imagine similarities between the styles belonging to two different and distant cultures, the Scandinavian and Japanese interior designs have a lot in common that has been passed on to the unique Japandi. Both styles are minimalist in nature emphasizing functionality and simplicity. However, that similarity has been taken to another level creating a unique atmosphere that dominates. This star on the interior design scene has been widely embraced all over the world and it seems that it's here to stay for the years to come.
Clutter-Free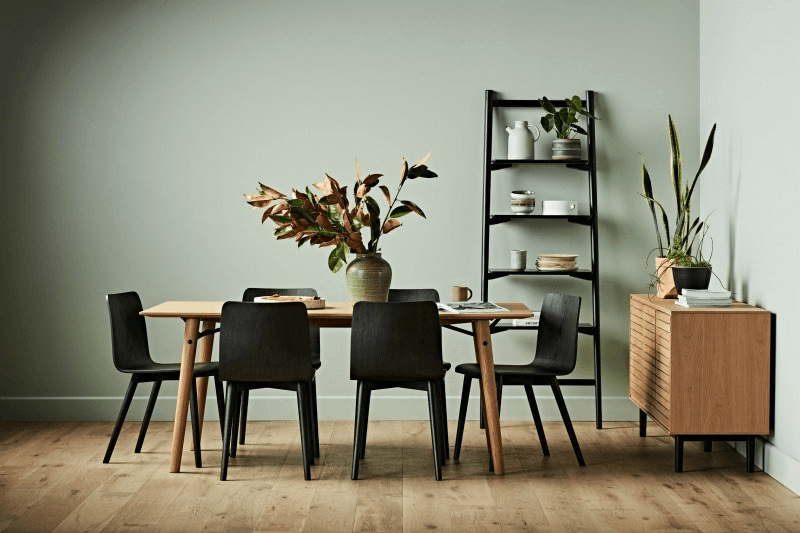 Image source: thelifecreativeblog.com
The moment you lay your eyes on Japandi interior design, you will notice that there's no room for excess. Every single detail has its place and function; creating a balanced and calm look.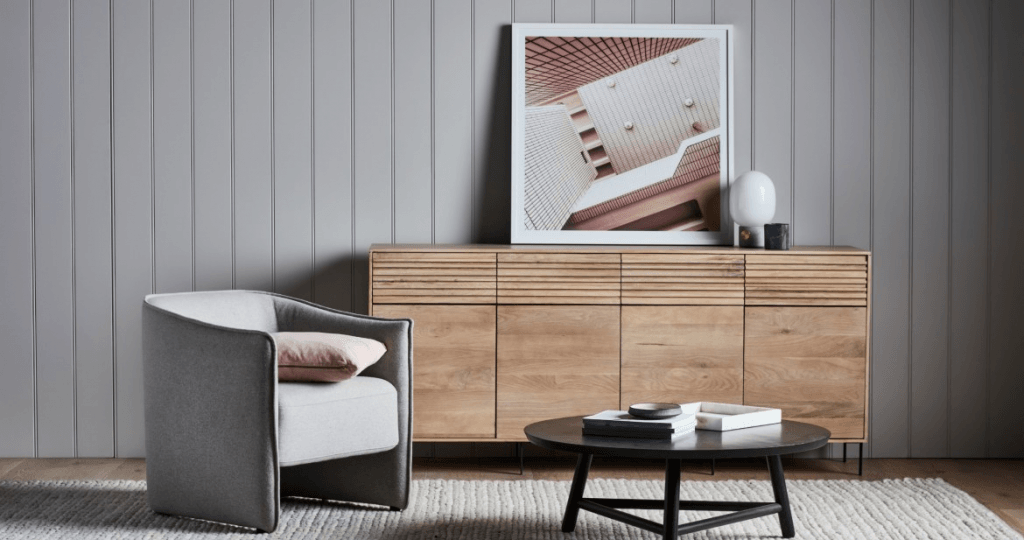 Image source: thelifecreativeblog.com
If you're warming up to the idea of having Japandi-inspired home, this is a perfect place to start. Simplicity and moderation are one of the key features of Japandi that it has inherited from the Scandi style and Japanese interior design.
Colors

The focus is on neutral tones of the Scandinavian style with some slight alterations that make it so unique. Colour palette includes different shades of wood and cool grey and dark hues with the occasional splash of muted blues and pinks, as well as minty greens. In addition, a monochrome look is characteristic of this style, so when decorating your home in this style, don't get carried away with color – this style is dominated by darker hues and the absence of bright and vivid shades.
The Simple Play of Lines, Patterns and Textures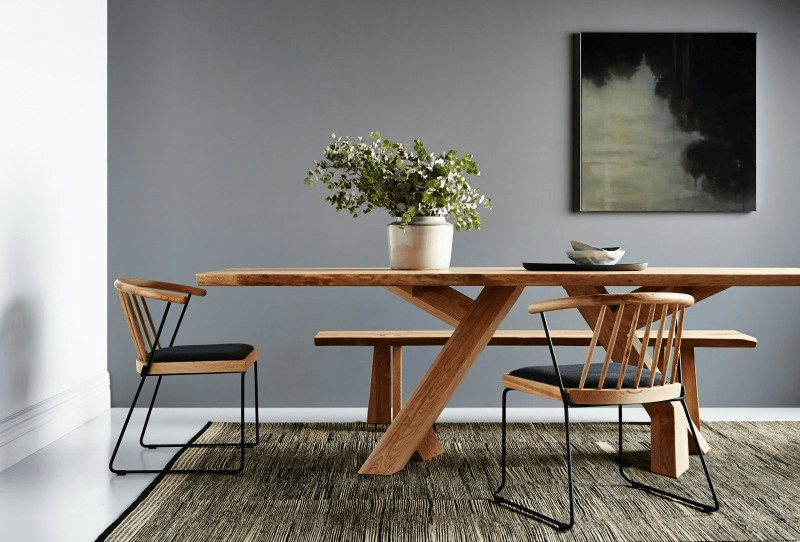 Image source: thelifecreativeblog.com
As the elegance of this style lies in its simplicity, every feature radiates an effortless beauty. Japandi emphasizes clean and simple lines that are particularly present in furniture. Raw textures also have a place within a Japandi-designed home, from rough timber to homespun materials. Although sofas and armchairs aren't covered with fluffy linens, they are still complemented with materials with a simple play of patterns creating an atmosphere of coziness.
Furnishing and Accessorising in Japandi Style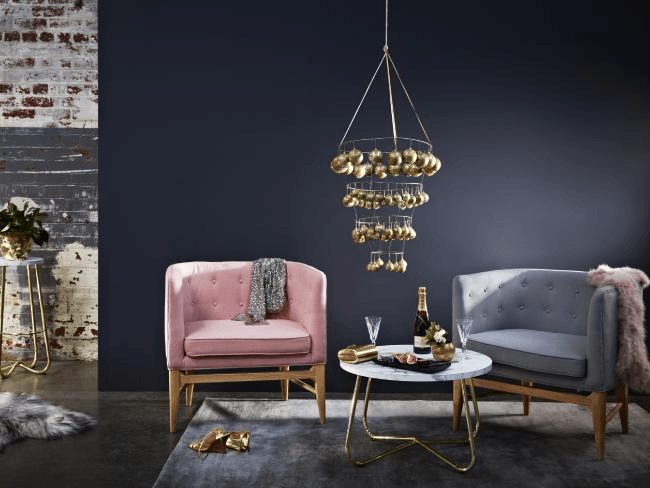 Image source: dailytelegraph.com.au
Accessorizing is the opportunity to break the dark monochromatic Japandi look with occasional use of muted hues such as pink, blue and minty green. Since Japandi follows the principle of finding beauty in imperfection, raku ceramics make the perfect "imperfect" decoration details, since they are embellished with uneven patterns. In addition, Japandi has inherited some of its features from Japanese Zen design – characterised by a natural, earthy look. Although slightly changed, that natural look can be found in Japandi, as well, through the use of indoor plants as décor details. As for furniture, minimalism, elegance and functionality can be spotted in every single item, from a handcrafted low coffee table in the living room, to a comfortable latex mattress in the bedroom. Remember that everything in a Japandi home is there for a reason.
If you've always appreciated the Japanese and Scandinavian designs, where the best features of these styles meet, is just perfect for you. Owing to its timeless value, simplicity and elegance, it seems that Japandi will transcend the boundaries of a trend and become an interior design movement.
What do you think? Do you love Japendi like the rest of the world?

Save
Save