Modern Interior Design Styles – Furniture Trends from NY Furniture Fair
Posted on August 13, 2014 by Christine in
Home Decorating
.
Do you think modern interior design styles from Design and Furniture shows are too high brow or just a little 'out there'? Modern interior designers gather in New York each year with their new furniture and home furniture designs. These furniture designers vary from brilliant to  outlandish. It's great to get the perspective of a designer – and how lucky that Cheryl Maeder visited the International Contemporary Furniture Fair in New York, and took lots of photos to share with Decorated Life. 
The show highlights the latest and greatest in housewares and furnishings, with exhibits from the best interior designers from all over the world.  I love many of these modern interior designs styles; I think they could fit anywhere – from vintage to contemporary and even the beach!
Let's see what you think of these interior furniture pieces, viewed and bought by thousands.   
ICFF SHOW, International Contemporary Furniture Fair
by Guest Blogger – Cheryl Maeder
I attended the International Contemporary Furniture Fair, ICFF 2014, at the Javits Convention Center in New York City.
Karim Rashid, a wonderful designer, stated that designers have to think about moving humanity forward. The ICFF Show to me this year was about Humanity in Design.  The furnishings and products featured in the exhibition had a certain playfulness, sustainability & organic factor.
There were archival designs, recycled materials and wonderful color geometrics by Designers, Craftpeople, and Artisans. The Modernism influence was very much present. Modernism meets the 21st Century.
VS of Germany featured the furnishings of one of my favorite Architect/Designers, Richard Neutra. Neutra had designed individual pieces for the 200 plus architectural structures that he designed. Working with Neutra's son & architectural partner, Dion Neutra, the Germany Company VS is producing these exclusive editions. I fell in love with this Boomerang Chair exhibited at the show.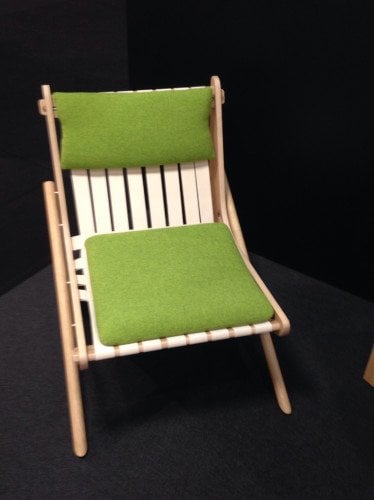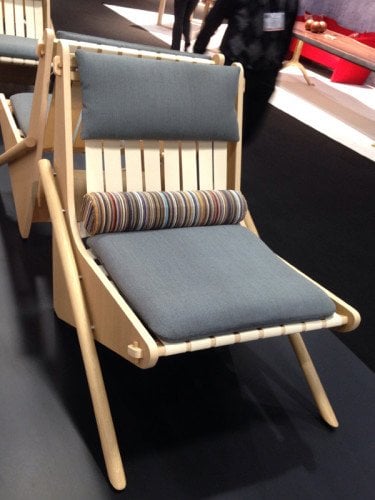 Here are more of the highlights from the show.
Bernhardt Design, Designer Jephson Robb's beautiful yellow leather sofa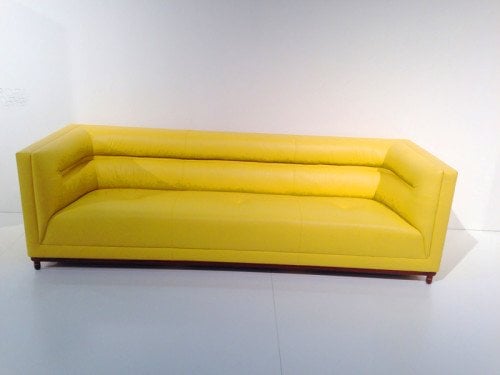 Bernhardt Design, Designer Noe Duchaufour-Lawrance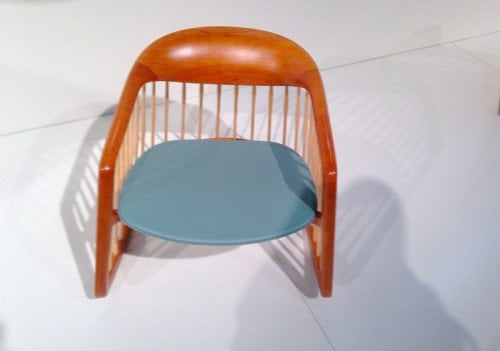 Bernhardt Design, Designer Noe Duchaufour-Lawrance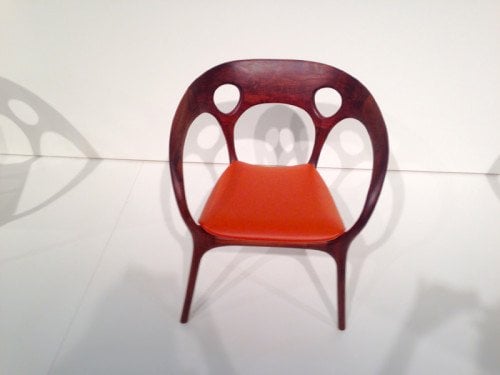 Aprilli Design Atelier, based in Brooklyn, NY, specializes in creating decorative, artistic & fully functional objects.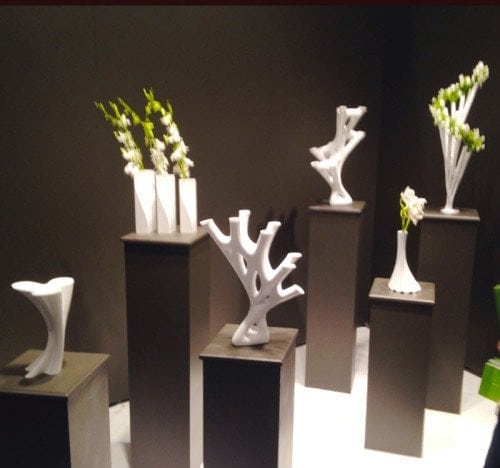 The Egg Collective, Brooklyn, New York
Egg Collective is a New York design company committed to building American-made furniture. The company was established in 2011 by three female designers – Stephanie Beamer, Crystal Ellis, and Hillary Petrie. Pulling from their backgrounds in architecture, art, and woodworking, the company's three founders create work that highlights their collective fascination with sculptural/elemental forms and natural materials.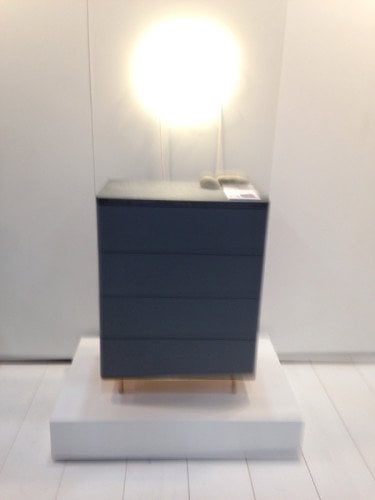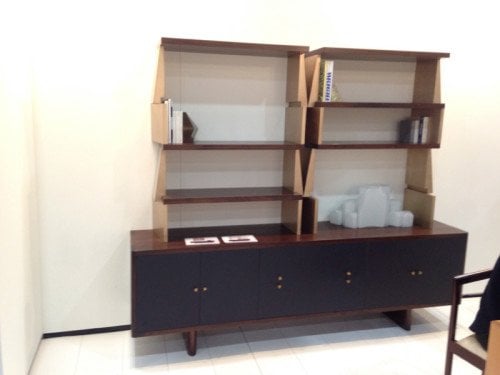 Abi Wright Design, Textiles
Abi Wright, the designer, draws inspiration from West African fabrics. She is fascinated by the hidden history and stories that are told within the repetitive patterns and colors.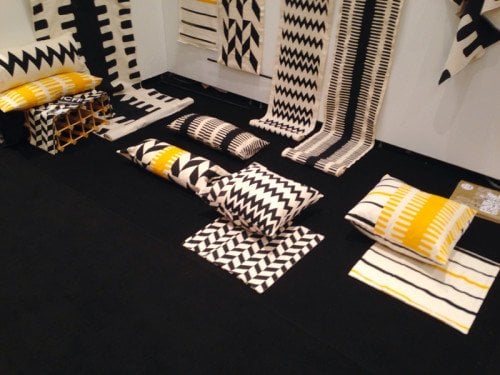 Sentient, Brooklyn, New York
Love the rustic wood table with elegant gold metal legs.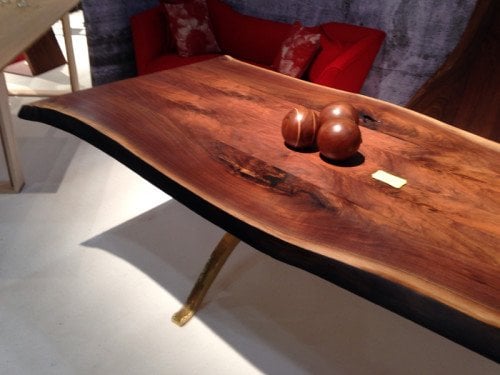 Council Design, San Francisco, CA
"Born from the notion of collaboration. Its collections reflect the contributions of designs from around the world".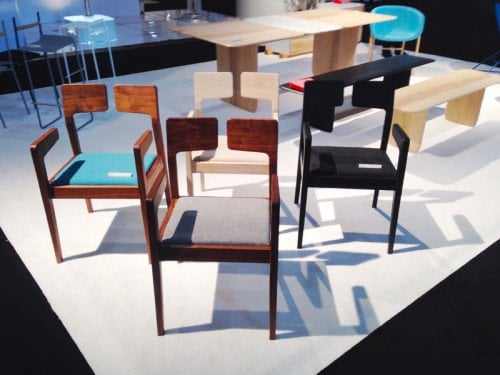 Donald Alexander, British European Design Group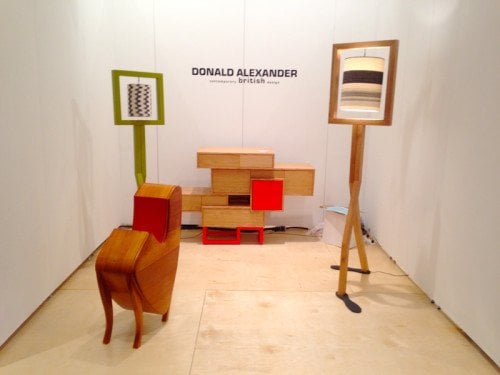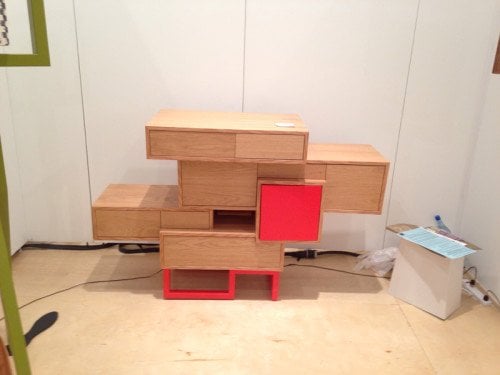 Bend, Los Angeles, CA, The Lucy Chair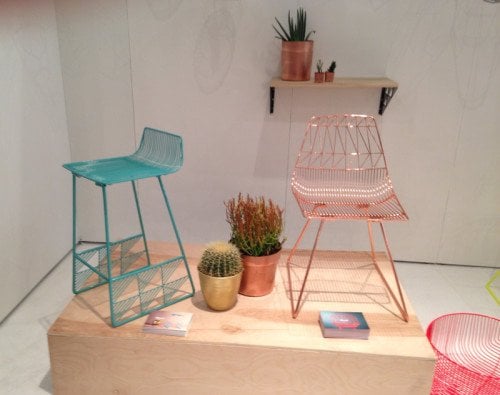 Mater Design – high end furniture & lighting Scandinavian sustainable & ethical design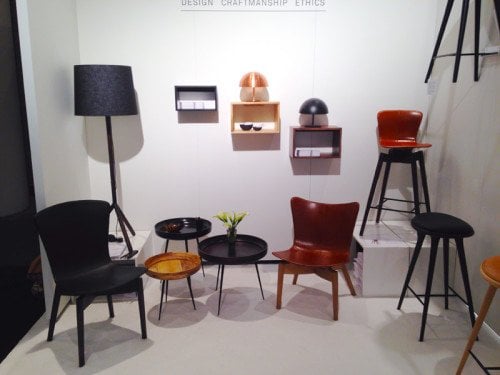 Two.Six Creative Design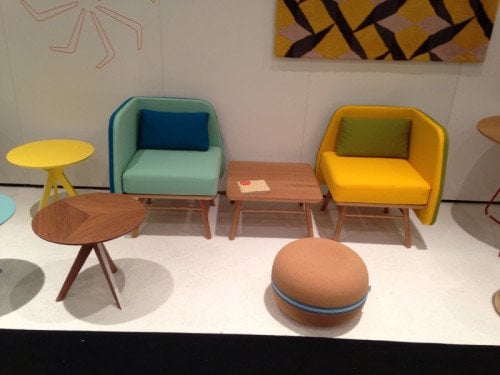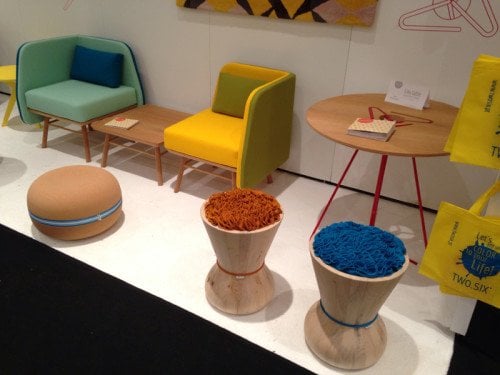 Gilles Caffier Paris
Lamps inspired by Nature. "Gilles Caffier's creations are born from the hand & nature, without rejecting technology".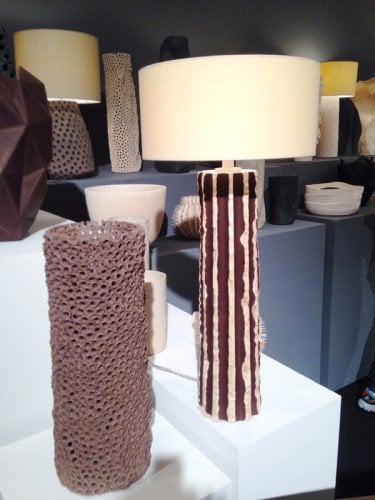 Serip Lighting, Amadora, Portugal
At this show the influences of nature and the organics was very present. This beautiful, whimsical Chandelier was influenced by tree branches.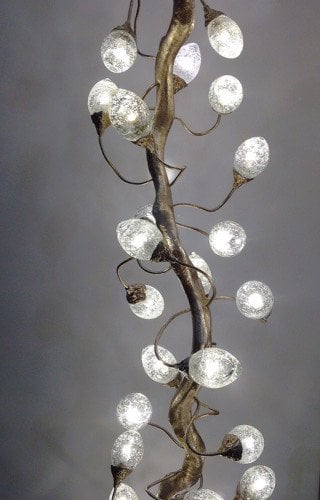 TOBYhouse, London, When I first walked into the exhibition, I noticed these Beachball Lights immediately. Loved their playfulness.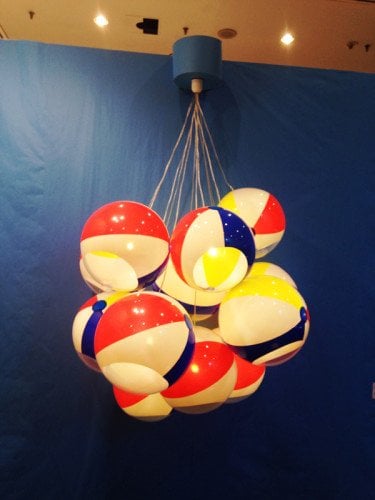 Tom Kirk Lighting, London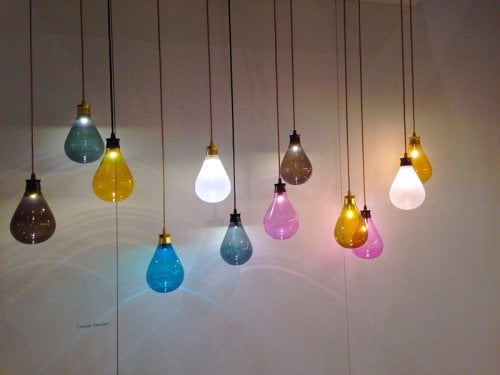 Vitra.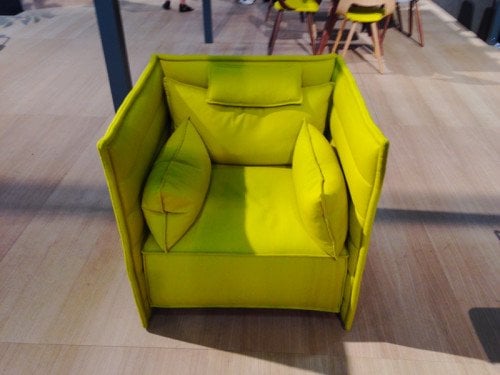 WFour Design, love the curves of this chair influenced by the modernists…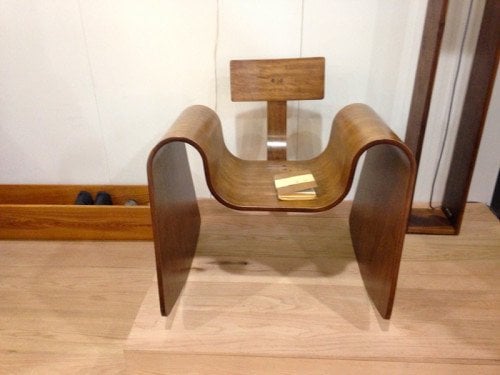 Cheryl Maeder is a fine art photographer & designer at Gardenhouse, www.gardenhousedecor.net