9 Things For Pets – Pet Insurance, Pet Feeders, Pet Sitters for Cats or Dogs
Posted on August 14, 2018 by Christine in
Home Decorating
.
Pets are the most adorable, cutest characters in our lives. They give complete unconditional love, except cats, who have more conditions that a rental lease but on their good days, they are wonderful and life would be terrible without them.
Source: Buzzfeed
So, what can you do to repay them and keep them happy, well and safe?  Here are 10 things that would keep them safe, entertained and happier.
1 Must Have Pet Insurance
Insure your pets as soon as possible. The younger they are the easier it is to avoid pre-existing conditions, making your pet insurance cheaper and more affordable. You never know what kind of trouble your pets can get into. Remember the Great Dane who made national headlines for eating 43 socks and needed sock-removal surgery to save her?
Source: Pinterest
Pet insurance covers your pets for disease and the unexpected. Most reputable and even low-cost pet insurance companies allow you to use your own veterinarian, allowing you to stay with the same vet after your pets are insured.
Remember,  most plans don't offer coverage for existing conditions so get pet insurance when your pets are puppies or kittens. A lot of companies provide a free quote, 30 day trial and money back guarantee if you don't want to take up the insurance. Its definitely worth investigating. 
2 Friendly Pet Sitter Services
Whether you need a regular dog walking service, pet feeding service or overnight sitter, there are helpful pet sitter sites that do that and more. These sites list companies as well as mom and pop helpers that work in towns, states or nationally. You can also read reviews, see how far away they live before choosing your sitter or walker.
Source: ClassyGirlsWearPearls.com
These services are particularly helpful if you are traveling and need a sitter. Prices vary, as do the range of services.
Its always nice to have someone you know walk, feed or stay with your pets, but sometimes you have to find a service that is fast, reliable and been reviewed.
Source: Reddit.com
Indoor pet gates keep your pets from accessing different parts of your home. That could be your kitchen, children's bedrooms or laundry, making those parts of the house fur free at all times. It's also useful if you have a newborn or toddler, or anyone with pet allergies, without scolding your pets.
After all, they think the house belongs to them. Placing pet gates in certain areas defines the spaces for them and helps puppies and kittens, often scared of new spaces to feel safe and more confident.
Pet gates come in different styles and designs. Here are 4 pet gate styles to consider.
Freestanding Pet Gates. They come in different sizes and can be custom-adjusted. This means they can be easily moved around your home without the need to detach and re-attach the pet gate to a door frame.
Adjustable-Tension Pet Gates. These gates fit perfectly on doorways, helping you section off areas like kitchen, bedroom or bathroom. These can be removed, but it takes time and most pet owners step over the gate to get around it. Forget this gate if you have vertigo, balancing issues or don't like the idea of having to hurdle over the gate whenever you want to get past.
Source: Amazon
Hinged-Foldable Gates. These pet gates fold to a manageable size for traveling or storage.
Walk-Through Gates. These gates are very popular because they allow you open a doorway to pass through. This reduces the tripping factor substantially.
Source: Amazon
4 Yes! Pet Odor Remover
When you love your pets but not what they do on the floor, bed, carpet or laundry, here are some steps to remove pet odor. It may not be noticeable to you, but if your pets can smell it this spot, along with any others will become their default designated peeing and pooping spots. One way to keep odors at bay is by using a litter disposal unit. There are a few on the market but Little Genie seems to be popular.
If your pets have decided that the floor, carpet and even your clothes are better than their litter tray here are a few home remedies from the Humane Society to remove these pet odors.
Machine-washable items
Add to your regular detergent, a 1lb box of baking soda. Use this mix when you wash. If the stain or smell persists, wash your load again, this time with an enzymatic cleaner, which can help to break down the odors.
Carpets and Upholstery
Fresh or new stains:
Add thick paper towels on the wet stain. If its on a rug, add layers of newspaper or paper towel on the soiled area. Add a weight to absorb more urine. 

Using clean, cold water, rinse the stained area, then blot dry.

To help train your pet, place the urine-soaked towels in your pet's normal bathroom area.
Old pet stains
Removing old stains is harder if urine has soaked right down into the padding underneath your carpet. In the worst case, you might consider replacing sections of carpet and padding.

Rent or borrow a carpet cleaner. Once clean use a high-quality pet odor neutralizer to remove stain and odor.

Try a carpet stain remover if the stain hasn't improved once dry.

Do not use steam cleaners. The heat causes the stain and odor to set permanently by bonding the protein into the fibers.

Do not use vinegar or ammonia. The strong smell can tempt your pet to re-offend to reinforce their urine mark in that spot.
5 Cozy Pet Beds
Just like we love somewhere to call our own private space, whether its the bedroom, or a corner of the sofa, your pets love their own little patch. There are some very cute beds for cats and dogs, so they can sleep in their own space and not on your mattress.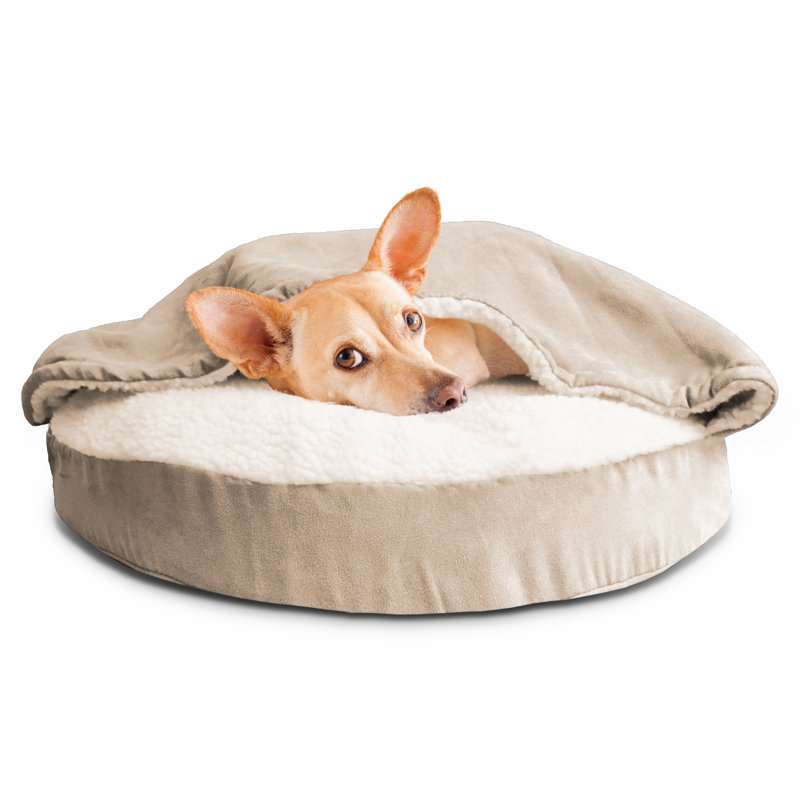 Pet beds come in lots of sizes, materials and colors. The hooded style has become very popular because they are chew proof and machine washable. This is important because cleaning your pet's home can be tricky if you can't wash or vacuum it for pet hair.
6 Impossible Pet Hair

 
Pet hair leaves a trail all over the house, car, clothes and is virtually impossible to keep totally pet hair free. Here are tips to help. 
Source: Pinterest
Furniture
Wearing damp rubber gloves run your hands over upholstery and other fabric to remove pet hair. Rinse off the pet hair and repeat. A slightly wet sponge, again rubber, also works.

Use a soft cloth and furniture polish to remove pet hair from wooden furniture.
When vacuuming, go over your carpets and rugs in alternate directions to loosen pet hair. Everyone has an opinion on the best vacuum for pet hair.
Scrape a pumice stone gently over your carpet or rugs or you could try a FURminator which gathers hair without damaging the weave.
Use any type of static or microfiber dry mop on bare floors like hardwood, laminate or tiles. This is more effective that vacuuming which can blow pet hair about.
Lint rollers are so effective you will need one near your closet, beside your front door, one in the car and a small one in your bag to quickly remove pet hair.

While air drying you clothes is the healthiest way to dry clothes, throwing your clothes into the dryer for 10 minutes can remove pet hair and lint quickly. You can always use a dryer ball as a chemical free solution.
7 Time for Pet Grooming
Pets love to groom themselves and brushing them frequently reduces the amount of fur left floating about the house. Regular washing, brushing and protection against fleas, mites and parasites keeps them beautiful on the inside and out. Need a paw balm? That's easy, just add 2 T. coconut oil, 2 T. olive oil, 1.5 T shea butter, & 2 T. beeswax.
Combine all four ingredients and heat in a microwave in 30 second increments. Stir until melted. Pour mixture into small tins and apply when cool. What a difference! This is after only 2 applications.
Source: Pinterest
And to help them with their beauty routine a wonderful pet collar or harness that can help them bring out their personality and look their polished best.
8 Pet Feeders
This is the cutest thing! We all feel guilty when we head out to work or are out for the day, leaving behind our cute furry friends. They get lonely but to get around this, there is a treat camera which allows you to throw out a treat when call your pet. There goes all your guilt out the door!
Its not meant a feeder, but a way of connecting with your lonely little friend. I think its a great idea, especially if you have work or play habits that take you out of the house for hours at a time. Your pets think they are family, humans with fur. They are also social. Leaving them alone makes them bored enough, until they find something interesting to tear up, eat, crash into and play with. Not cheap, but worth every cent and some. You can find out more here. 
9. Pet Vitamins 
Just like you, cats and dogs need vitamins for good health. Vitamins strengthen's your pet's teeth and bones, keeps your pet's coat luxuriously healthy, and supports their energy. Most dogs and cats that are on well-balanced, quality pet foods do not need extra supplementation of vitamins.
There are certain conditions, like arthritis, or nervous conditions, especially as your pets get older, so they can benefit from additional vitamin supplementation. This is something that your veterinarian can discuss with you in detail. Did you know you can create smoothies for dogs? And a great way to keep them healthy.
Do not give pets your human vitamins. They have different requirements and giving them human vitamins can be very harmful to them. Too much calcium, for instance, can make your pet very sick.
Pet Hemp Vitamins are good for cancer, digestive and nausea, joints and mobility, pain and inflammation, aging and wellness, seizures and more. Like pet insurance, vitamins are often preventative medicine to begin with.
Out of this list of 9 things for your pets, some things are more important than others. Items like pet insurance and vitamins can make a huge difference through out your pet's life.