RockStar Escape to Casa Olivi in Marches
By: Decorated Life Team
|
Italian Country
Co
ttage
Heaven
If you're not yet living your full RockStar life, then maybe you should think about holidaying like a RockStar. I couldn't help myself. Today, I've veered away from cool decorating ideas to cool destinations and discovered this Italian Country Cottage – but more mansion and less cottage.
What do you think of  5 bedrooms, 4 in the house and 1 in the independent guest house all with en-suite, bathroom and air conditioning in Italy? Country cottage heaven. At the time of writing this, it wasn't on Airbnb but I'm sure it is now.

Look at this great rustic country cottage. How cool is this? The exterior is protected by the Italian Cultural and History Administration, but the inside is a luxurious, high comfort and minimalist Italian villa. You could easily have a party for 100 people or just swoon by the pool.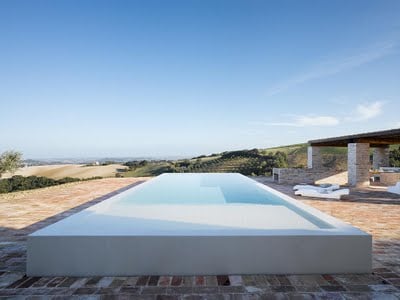 The ground floor has a double living room, fireplace, home theater, luxurious kitchen, dining room for 12, laundry with dryer, and gym. You can see the clean, minimalist interior. Not a whole lot to break which is great if you are traveling with children.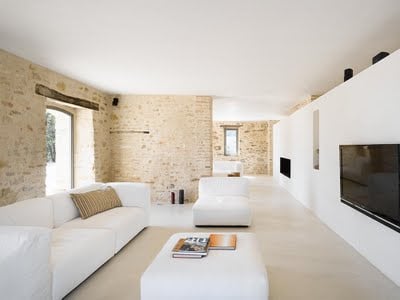 The dining table sites 8 comfortably but I think you could squeeze another 6 people without any problems; perfect for two families or having dinner parties.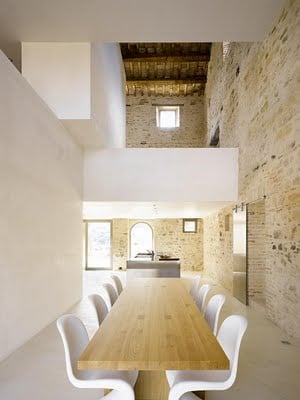 First and second floors house spacious bedrooms, storage closets and a huge office. No curtains; so early to bed, early to rise – and not too many glasses of the local Chiantis before bed or getting up will be that much harder.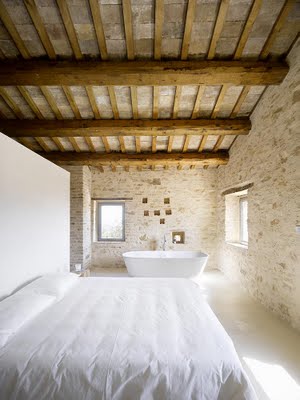 With a wonderful swimming pool at hand and market days on Tuesdays, Wednesdays and Saturday mornings, you can relax, party or finish the novel you've been hiding in the bottom draw. 
This wonderful view will make every dinner time spectacular and the outdoor kitchen on the side, means food will be hot and fresh and no one has to miss the fun; not event the cook.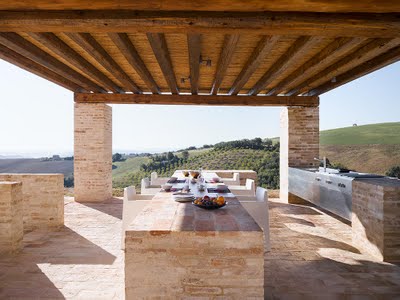 For a list of restaurants, wineries, archeology and fun activities click here.
Save
Save
Save