We independently select these products — if you buy from one of our links, we may earn a commission.
Summer Classics Latest Outdoor Range on Pinterest
By: Decorated Life Team
|
Summer Classics, the outdoor furniture company, just launched select photos of their 2013 furniture collections using Pinterest. You read it right! The sneak peek means we all get to see their latest casual living outdoor furniture collections here on Pinterest .. even before it hits their website.
Summer Classics knows Pinterest has one of the largest audiences in the social media arena, so it's a smart move to show their new products to Pinterest viewers first; get comments, Facebook and Pinterest likes, repins and a whole lot of traffic back to their site.
So what is so special about the new outdoor furniture collection? Well, a few things.. that I love..
1.  Brilliant garden table and chairs which are eco-friendly – they look like wood, but are made with rice husks, mineral oil and salt! A lot of research has gone into finding and developing different materials and Summer Classics is the first outdoor furniture company to use them and is now re-inventing some of the classic styling of its existing collections.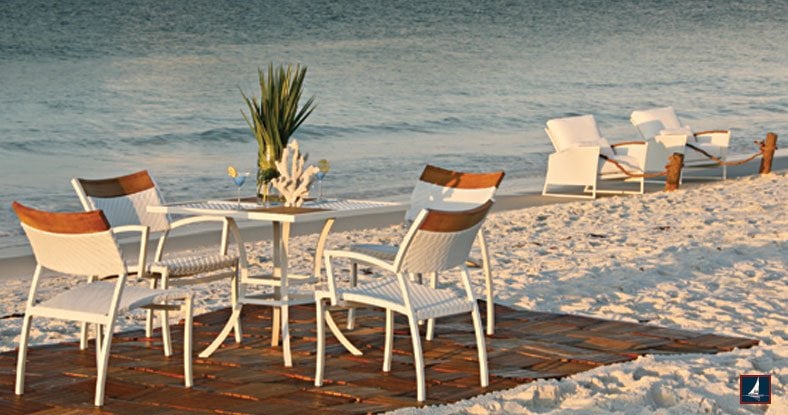 2. Designs like Wind have clean, laid back lines for casual living.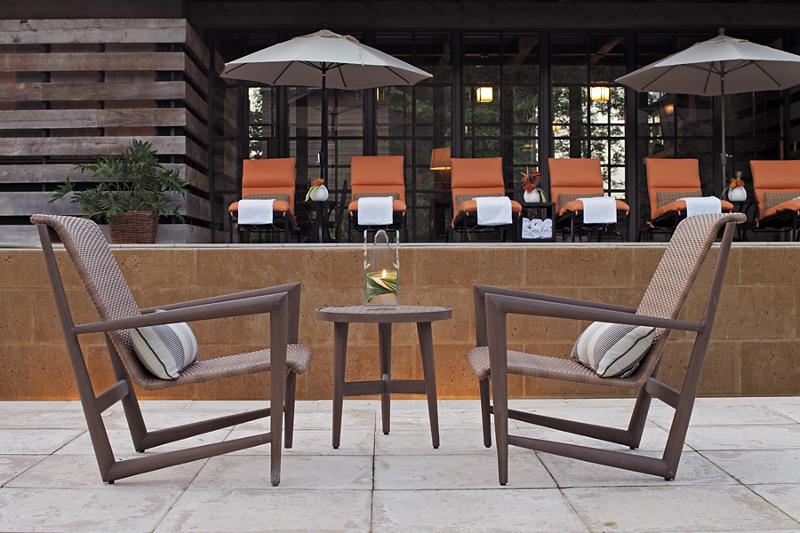 2. Outdoor furniture is salt water, heat and wind resistant..
But you should see for yourself here.
Summer Classics is always ahead of the technology curve when it comes to designing and developing  stylish weather resistant garden chairs and outdoor furniture for casual living and using social media to get the word out there is
"We are creating hybrid products by blending different materials to give a whole new look to our products," said Keith Norton, Summer Classics® Vice President of Operations. "Using Pinterest to release our new products is part of our movement to be a totally unique company."
I don't think anyone who visits outdoor furniture for casual living will be disappointed – after all, Summer Classics is well-known for their amazing craftsmanship, cutting edge fabrics with high weather tolerance and great fabric designs.
"By releasing new products on Pinterest, which no other company in the industry has done, we're continuing to remain a leader in the industry," LaPorte said.
I've written about Summer Classics outdoor furniture before in Articles such as Simple Design Outdoor Seating Made to Last and Outdoor Patio Ideas – 10 Simple Rules For Outdoor Furniture!  Visit: www.summerclassics.com for more information or go straight to their board at Pinterest.