Posted on March 1, 2018 by Christine in Home Decorating.

While everyone is in love with gray paint colors it is often easy to get confused. Here is a short post on 9 of the best gray paint colors from Benjamin Moore. If you haven't read the post on gray undertones, you might want to read that first.  No matter which gray paints you […]

2 Comments. Continue Reading...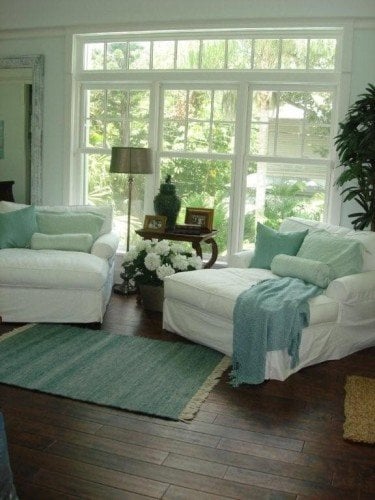 Posted on February 26, 2014 by Christine in Blue.

Benjamin Moore paint colors has chosen blue Breath of Fresh Air as Color of the Year 2014 from their color palette. Blue is such a favorite paint color because this light, versatile blue is a fresh color that can go it alone, or blend in with popular paint color schemes of gray paint colors and […]

4 Comments. Continue Reading...