Posted on December 19, 2018 by Christine in Home Decorating, Painting, Wall Stencil Ideas, White.

  White Paint Returns! Living Room Paint Ideas White painted walls might seem last century with the strong trend of gray paints never ending, but white walls are a classic and can never completely go out of style. If fact, you might be seeing more of them as we head into 2019. Source: Pinterest Here are […]

2 Comments. Continue Reading...
Posted on September 25, 2016 by Christine in Home Decorating.

Country cottage interiors are ever evolving and ever-enduring because this style has its own spirit rather than a set of strict rules. These rooms can be informal, spacious or tiny but at the heart of it they are always intimate, have practical storage and nooks or alcoves that are functional and comfortable at the […]

No Comments. Continue Reading...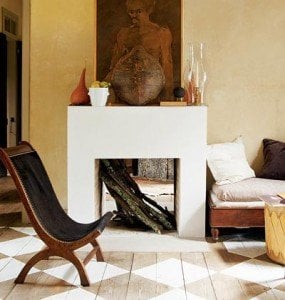 Posted on August 28, 2012 by Christine in Floors.

Color Combinations for Checkerboard Pattern Painted Floors While black and white are classic checkerboard color combinations. But if you want more floor fun, its time to become a little more adventurous with your painted floors and your choice of color combinations. This article has tips, videos and a cheat sheet below for painted floorboards, vinyl […]

1 Comment. Continue Reading...