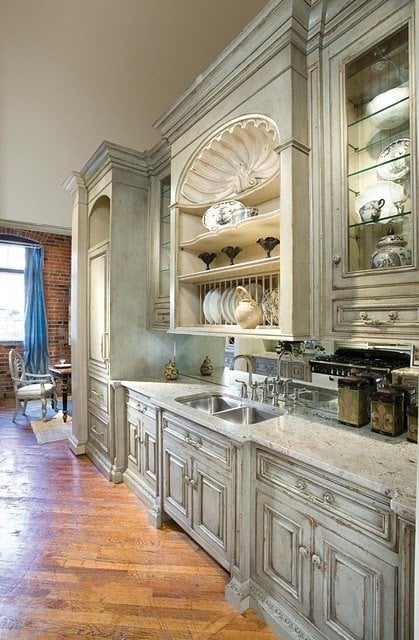 Posted on December 21, 2017 by Christine in Painting.

I love the countless looks you can get from using simple milk paint and chalk paint. If you're on our email list you know I love finding new ways of doing things – simply and inexpensively. If you're not receiving our emails, you can join here. It's free and you receive DIY Cheat Sheet and […]

56 Comments. Continue Reading...
Posted on October 9, 2016 by Christine in Home Decorating.

Wallpaper … mostly used on walls, can take your furniture from low to WOW! In fact, wallpaper is one of those things, like paint, that can really help you create magic; no matter what style, age or condition of your furniture or home. If your furniture is a little on the plain side and needing […]

1 Comment. Continue Reading...
Posted on September 10, 2012 by Christine in Furniture Techniques.

Painted furniture is a great home decor technique you can add to any decor style. In this post we look at chalk painted furniture. Chalk paint, like milk paint, is incredibly popular. You know what that means – the price of chalk paint for premium brands has gone up! If you are looking for less […]

No Comments. Continue Reading...