Posted on November 14, 2013 by Christine in Fabrics.

Gingham glamor is back! This versatile, sturdy, natural fabric is no longer used only in country home decor or worn by country Cowboys. I think its so popular because it blends nostalgia, practicality and style in a way that makes it fun to use. Source: I'm So Vintage Check That! Gingham fabric just works well  […]

No Comments. Continue Reading...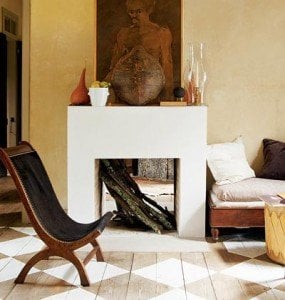 Posted on August 28, 2012 by Christine in Floors.

Color Combinations for Checkerboard Pattern Painted Floors While black and white are classic checkerboard color combinations. But if you want more floor fun, its time to become a little more adventurous with your painted floors and your choice of color combinations. This article has tips, videos and a cheat sheet below for painted floorboards, vinyl […]

1 Comment. Continue Reading...