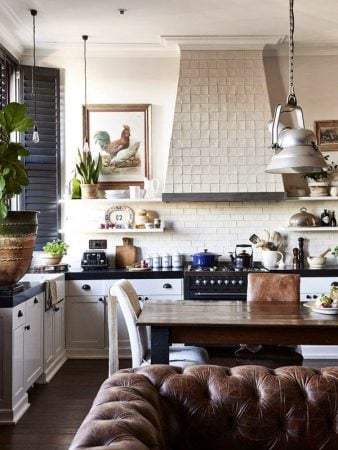 Posted on July 5, 2016 by Christine in Home Decorating.

Designing Your Kitchen for Maximum Practical Comfort Guest Post – Max De Viet – UK kitchen design expert Kitchen design is vital because kitchens are still the hub of any home. The kitchen is where the day begins and ends; where friends and families gather. For every day practical reasons as well as long term […]

No Comments. Continue Reading...
Posted on August 15, 2012 by Christine in Kitchen.

The best kitchens are those that make you feel at home and that really work! As the hub, kitchens need to be tough, have adequate task lighting, pantry, storage and bench space and  above all, look great! There are 3 kitchen secrets that will help you choose your kitchen finishes including kitchen countertops, cabinetry and […]

No Comments. Continue Reading...