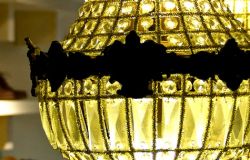 Posted on February 16, 2012 by Christine in Acessories, Home Decorating, Lighting.

Types of Lighting For a Well Lit Home Task lighting is so important because although nothing beats natural light, we rely on different types of lighting to see us into the evening and as we go to bed and on those wintery days when there's not enough natural light. I love the different moods lighting […]

No Comments. Continue Reading...