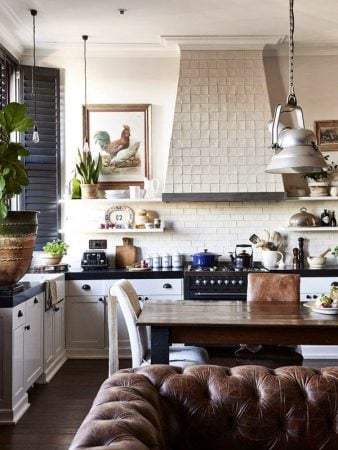 Posted on July 5, 2016 by Christine in Home Decorating.

Designing Your Kitchen for Maximum Practical Comfort Guest Post – Max De Viet – UK kitchen design expert Kitchen design is vital because kitchens are still the hub of any home. The kitchen is where the day begins and ends; where friends and families gather. For every day practical reasons as well as long term […]

No Comments. Continue Reading...
Posted on November 13, 2012 by Christine in Kitchen.

Beautiful kitchens are something we drool over. Photo after photo of amazing kitchens with perfect pantry storage, crafted by the best designers. So, how can you get your own beautiful kitchen? Well, first there are practical things to consider such as  the work triangle. This will help you use your space efficiently, no matter what […]

4 Comments. Continue Reading...