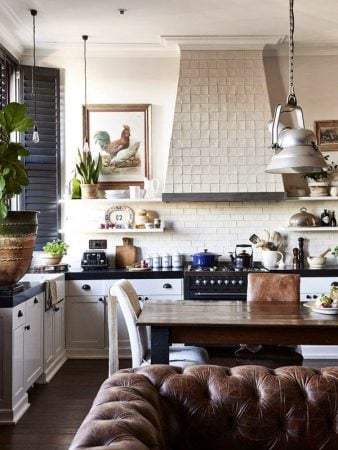 Posted on July 5, 2016 by Christine in Home Decorating.

Designing Your Kitchen for Maximum Practical Comfort Guest Post – Max De Viet – UK kitchen design expert Kitchen design is vital because kitchens are still the hub of any home. The kitchen is where the day begins and ends; where friends and families gather. For every day practical reasons as well as long term […]

No Comments. Continue Reading...
Posted on August 10, 2012 by Christine in Kitchen.

Kitchen makeovers are everywhere. It's not often you find something that really makes you look! Here's one kitchen that has gone straight to WOW by cutting back all the fussiness and going straight to white, black accents and very streamlined…. This is the end result. I love the detail – the map of Paris […]

No Comments. Continue Reading...