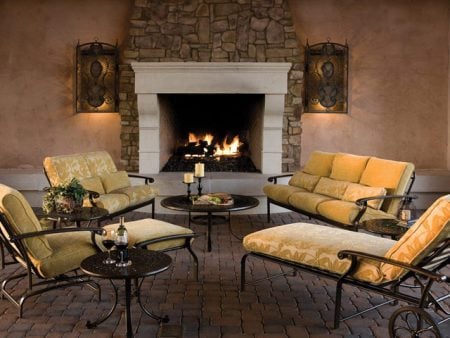 Posted on April 20, 2016 by Christine in Home Decorating.

This is a great time of year when outdoors and indoors merge again and we make the most of both areas; using them as one. Take the outdoor wood fireplace; practical, so intimate and a decorating dream. It's an inbuilt focal point for any sized outdoor area and is wonderful at creating ambiance.  Keep Your […]

2 Comments. Continue Reading...
Posted on March 21, 2012 by Christine in Garden, Home Decorating.

The New Room for a Garden or Patio Area – Outdoor Fireplaces  Outdoor fireplace or indoor fireplace? If you could, would you have both? Source: Pinterest The trend over the last year taking the fireplace outside into the natural elements continues to grow. And why not? Outdoor fireplaces allow you create an additional room even […]

No Comments. Continue Reading...