Posted on March 1, 2018 by Christine in Garden.

  Indoor outdoor rugs are a still on trend and perfect for the porch, terrace, pool, small courtyard, patio, or balcony. Washable and durable, indoor outdoor rugs are textured to be soft and can be used anywhere. This post covers the best materials your rug should be made of, how to care for your rug […]

7 Comments. Continue Reading...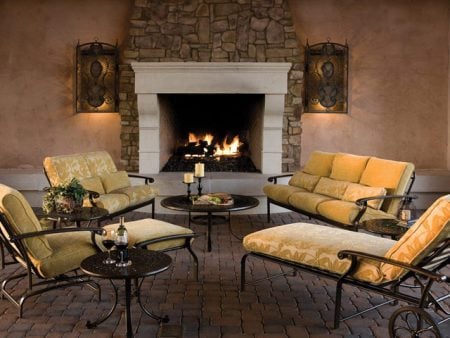 Posted on April 20, 2016 by Christine in Home Decorating.

This is a great time of year when outdoors and indoors merge again and we make the most of both areas; using them as one. Take the outdoor wood fireplace; practical, so intimate and a decorating dream. It's an inbuilt focal point for any sized outdoor area and is wonderful at creating ambiance.  Keep Your […]

2 Comments. Continue Reading...
Posted on July 2, 2012 by Christine in Floors.

I love the fact that kilim rugs are cheaper than pile fabric – it makes them absolutely perfect to collect. The amazing designs, colors and agelessness of these unique hand woven area rugs keep me fascinated. I love kilims! Source: edenportland.com via Christine on Pinterest Hand Woven Kilim I remember traveling through Turkey, finding […]

No Comments. Continue Reading...