Posted on November 12, 2018 by Christine in Furniture Techniques.

Chalk painted furniture is a great home decor technique you can add to any decor style. Chalk paint, like milk paint, is incredibly popular because its versatile, easy to apply and gives old furniture with beautiful bones, a new life. And with the popularity of chalk paint and milk paint the price of both paints […]

No Comments. Continue Reading...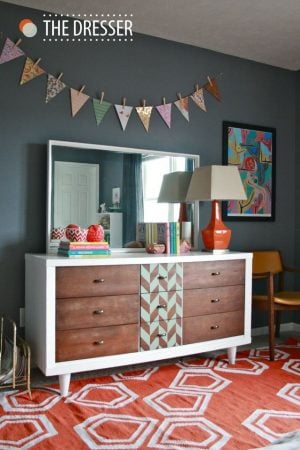 Posted on April 15, 2016 by Christine in Home Decorating.

19 Amazingly Retro Furniture Makeovers Guest Post by Jamie Dalzell There's no style that fits the upcycling and painted furniture craze better than Retro Furniture; it's the very definition of taking something old and giving it a new, modern lease on life! And if these amazing retro furniture makeovers are anything to go by? There's […]

No Comments. Continue Reading...
Posted on March 31, 2012 by Christine in DIY Budget, Furniture, Furniture Techniques, Home Decorating, Painting.

Hand Painted Furniture Painting furniture is not difficult when you use the right tools, have some space to work and play in, and a few great tips with short cuts and professional details. Then its simple to create a painted furniture masterpiece.   My Romantic Home has some basic guidelines to help you if your […]

3 Comments. Continue Reading...