Valentine's Day – Fun LED DIY Wall Decor
Posted on February 14, 2018 by Christine in
Home Decorating
.
Valentine's Day is fast approaching and with it comes the butterflies in the tummy and sugar in our belly. If you're like me and looking for any excuse to stay in with your special someone, without breaking the bank, this little project is perfect for you. This is both a fun and unique way to spend Valentine's Day away from the crowds. Not only will it cost less, your new masterpiece is something to be hung and treasured.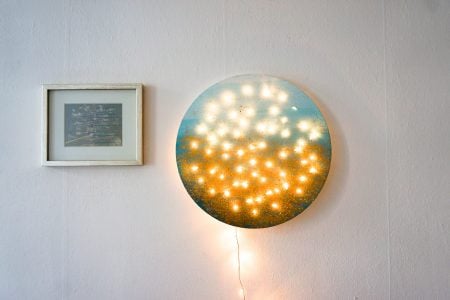 Whether you're the creative type or not, there's nothing like a creative project to bond over. You'll work well together or at least have something to laugh about later. Skip the expensive dates, avoid crowded streets, and say goodbye to those painful stilettos. Try this with your loved one and let us know what you think.
Step 1: Prepare Everything
Here's a list of items you'll need to create your own passion project with your other half:
Most of these you probably already have lying around in your house. If not, you can purchase all the materials you need at the nearest $2 shop or hardware store.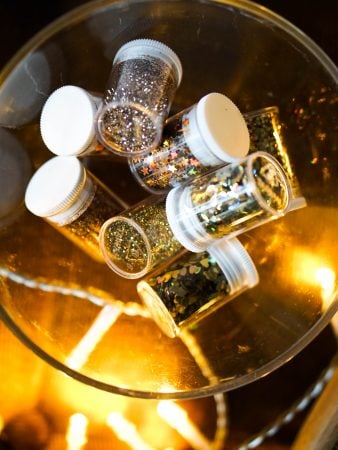 LED string lights have quite a number of varieties. You can opt for the battery-operated ones or the regular string lights that you have to plug into an outlet. They also come in warm white, regular white, and even multi-colored varieties.
Canvas comes in all shapes and sizes – even heart-shaped ones perfect for Valentine's Day. You can also add interesting textures using glitter and special paper to make you artwork unique. Layering metallic paint over the edges of a special photo or your first movie date tickets is a great alternative to picture frames too. The possibilities are endless.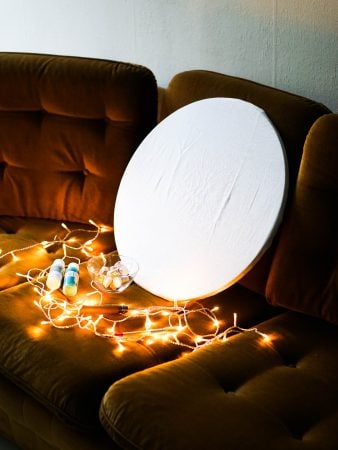 Step 2: Start Painting Your DIY Wall Decor
Before you begin, make sure you have newspapers layered on your work surface to avoid stains in case your paint spills. As much as possible, use water-based acrylic paints or poster paints. Once your work area is ready, you can now go on to the fun part.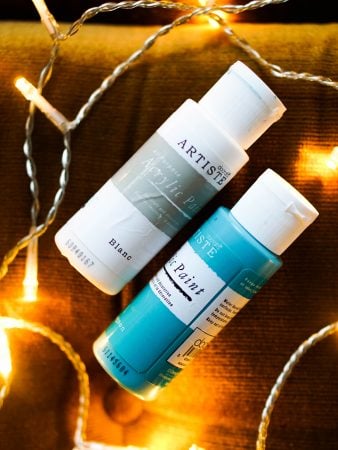 Paint your canvas according to your desired background. You can choose an elaborate scene or unleash your hidden talents and create a portrait of your special someone. You can also do an abstract painting as a background for the lights. Whatever design you create, be sure to let the paint set for a few minutes before proceeding.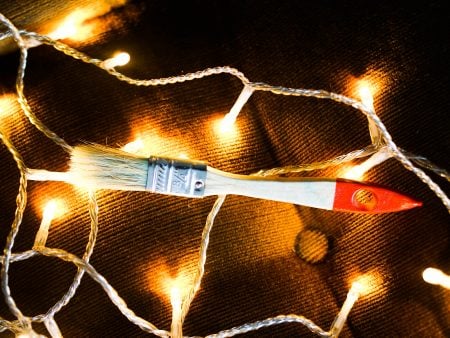 Step 3: Light It Up
Once the paint has dried, design a light layout for DIY wall decor.
Turn the canvas upside down so the back is exposed. Take your pencil and carefully mark the spots where each light bulb will go. Make sure to space the spots far enough to match the actual distance of each bulb on the string.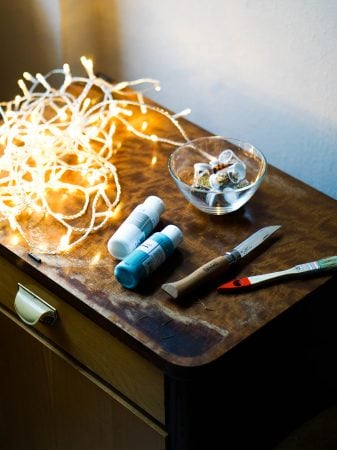 When you're satisfied with the layout, take a craft knife or any sharp edge you have. Poke a hole through each pencil mark carefully.
Take your LED string lights and push the bulbs through each designated hole one at a time. Make sure to do this carefully so as not to rip your canvas.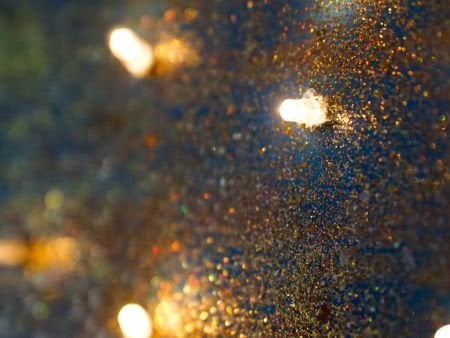 Step 4: Tape It Up
When each bulb has been placed, take a piece of masking tape and place it over the bulb to hold it in place. Repeat this process until each bulb is tight and secure.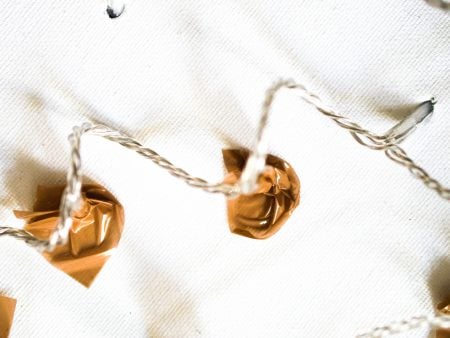 Step 5: Display Your DIY Wall Decor
Voila! You are now ready to enjoy it!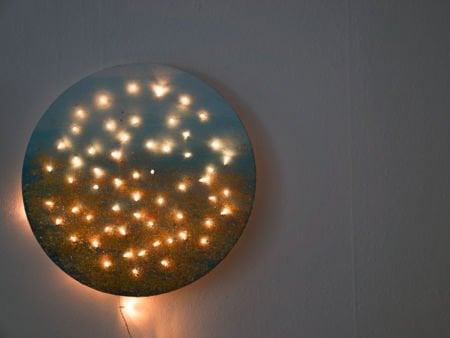 This is a guest post written by Callum Mundine from ledworld.com.au in Australia. Callum co-owns the business with his brother and is chief lighting designer.