Wall Decor Coolness - 3 New Wall Art Ideas
Empty walls can be scary and finding sassy pieces of wall decor is not always easy. To Rockstar your walls - read on!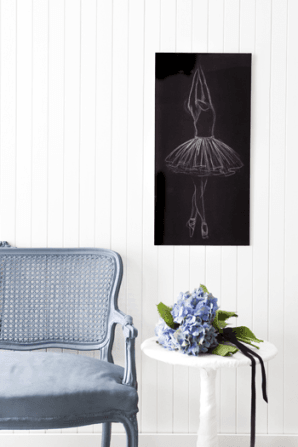 Wall art should be uplifting; a spectacular painting, etching or print, but finding something you love and can afford is something else . This article is on three designers who have found their own way to creating great ideas for walls; one using empty frames as inspiration, a design team birthing a range of wall decor and the third who started out with a simple NYC subway map and created a business.
Wall Decor That's More Like Art
The first is Colby Kern  who in a recent article Easy Ways to Decorate Your Walls, covered his bedroom walls with his favourite vintage cameras by placing them in empty frames. White space be gone!
Source: colbykern.com via Christine on Pinterest
In my bedroom, I have decorated one wall by displaying some of my favorite vintage cameras. I then framed them with some old picture frames that I had in storage.
Great DIY - frames and inspiration. You can read the rest of the article and see more of Colby's wall art here.
Design House Wall Art
The next pieces are from design team Penny Farthing Design House - sisters Alice Flynn and Sarah Neilsen, who are all about style and adding texture. They have an amazing gallery of wall decor pieces - here are a few set in white space.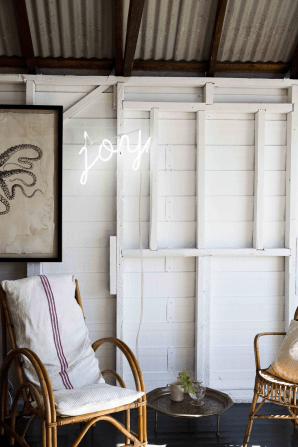 This neon sign livens this white space beautifully.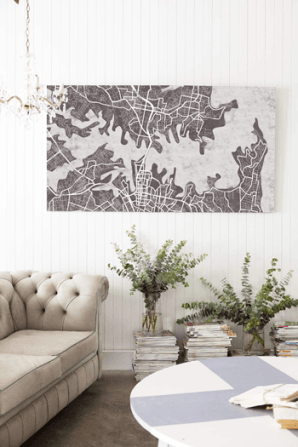 The map of Sydney above is a wonderful piece  and perfect in this white space.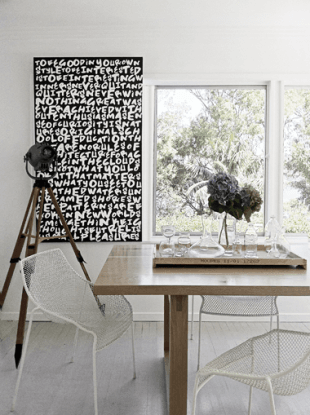 To see Penny Farthing's substantial range go to the Penny Farthing site and search through their collections of hand drawn art, neon signs, screen prints, typographic art and acrylic prints.
NYC Subway Map
Cayla Ferari, graphic designer and John Breznicky, engineer, wanted art work for their walls and stumbled upon this idea to decorate their New York apartment using a NYC subway map as the inspiration.
Source: huffingtonpost.com via Christine on Pinterest
What Cayla created is a minimalist illustration of a NYC subway map. Everyone wanted one. Before they knew it Lineposters had been created.
"People started to buy multiple prints they wanted to hang as a collection of places they have been and we started to realize that our hobby was quickly turning into a fun and rewarding business," Breznicky says.
Their range expanded from the NYC subway map. There are now over 50 hand-illustrated prints of 16 different cities. You can read the full article at the Huffington Post.
So, there you have three totally different ways to fill your white space.  The great thing about wall art is that it can consist of anything - just think outside the box. You can find more wall decor ideas at my pinterest board or read more on decorating white walls -White Walls – Morphing Pale Rooms Into Fresh, Interesting Spaces.