Decorated Life is reader-supported. When you buy through links on our site, we may earn an affiliate commission. Learn More
14 of the Best Behr White Paint Colors
Chances are, at some point, you'll be choosing a white paint for your home. It might be as a nice, crisp trim, as the starting point for a style like Modern Farmhouse, or even as a path to flooding your whole home with bright and airy light. No matter what you choose, white paints are super useful!
But if you haven't been looking at paints for very long–or even if you have–it might surprise you to learn that white can be a really complicated color! There are warm whites, cool whites, pastels and tints and shades. Even just finding a "plain" white can be a matter of degrees–just how bright do you want to go?
White paints fill the bestselling lists of all the paint manufacturers, and Behr is no exception. That's why I've created this guide to the best of the best. Whether you're looking for the brightest white you can find, a white that can pull double-duty as a neutral color, or something in between, this list will have what you're looking for.
Let's dive in!
Ultra Pure White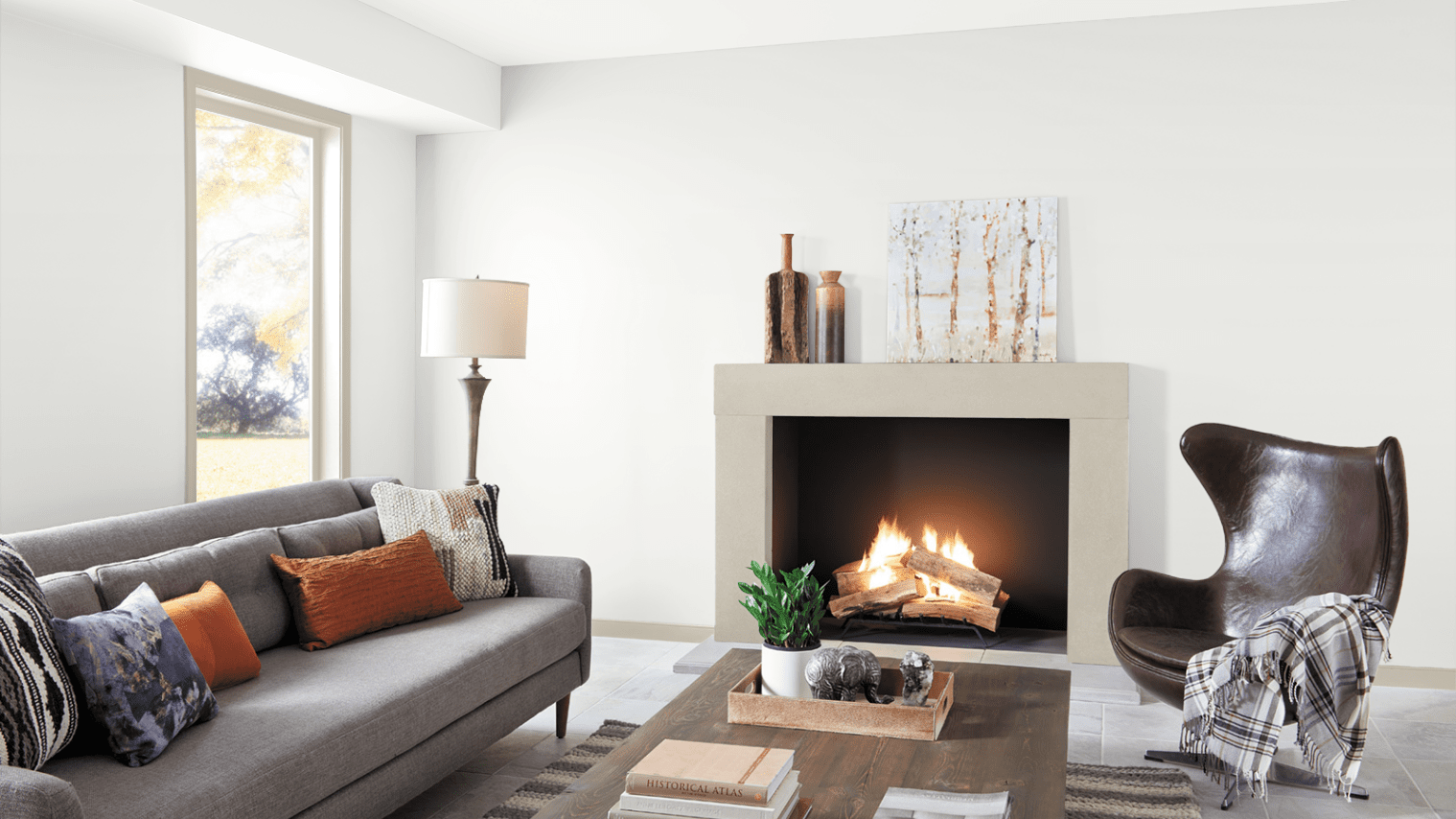 Ultra Pure White is exactly as advertised: an intensely white paint that doesn't have any tints or undertones. Just how white is this paint?
A whopping 94 on the LRV scale, which only goes up to 100! Keep in mind that your lighting situation, nearby colors, and even light from outside can have an effect on how Ultra Pure White will look in your home.
Ultra Pure White is the Brightest White
Polar Bear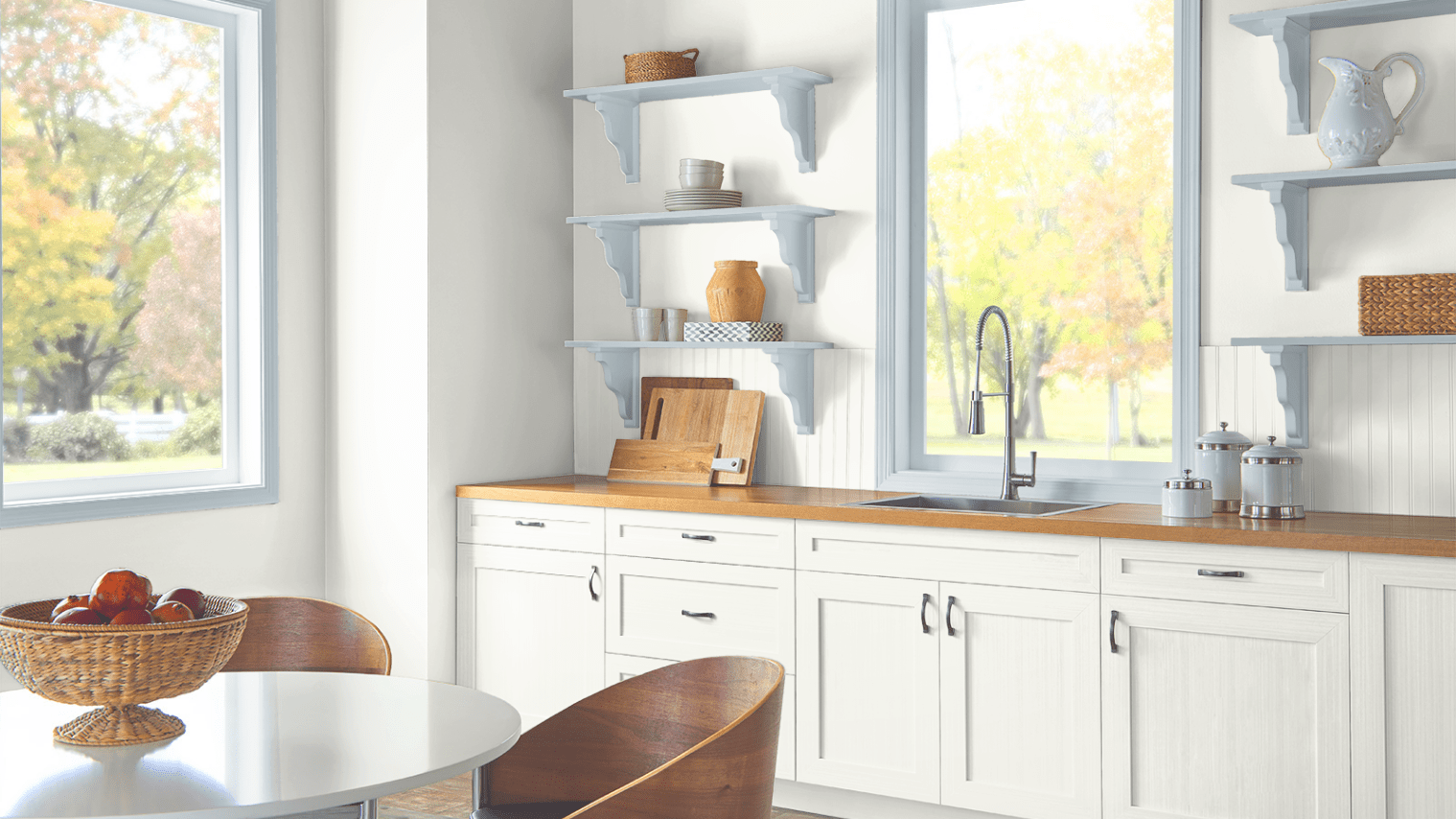 Polar Bear is another incredibly bright white, just a few notches down from Ultra Pure White, with a LRV of 90. This is a white that makes a great complement to cool colors like blues and grays.
Polar Bear is Beautiful with Cool Colors
Crisp Linen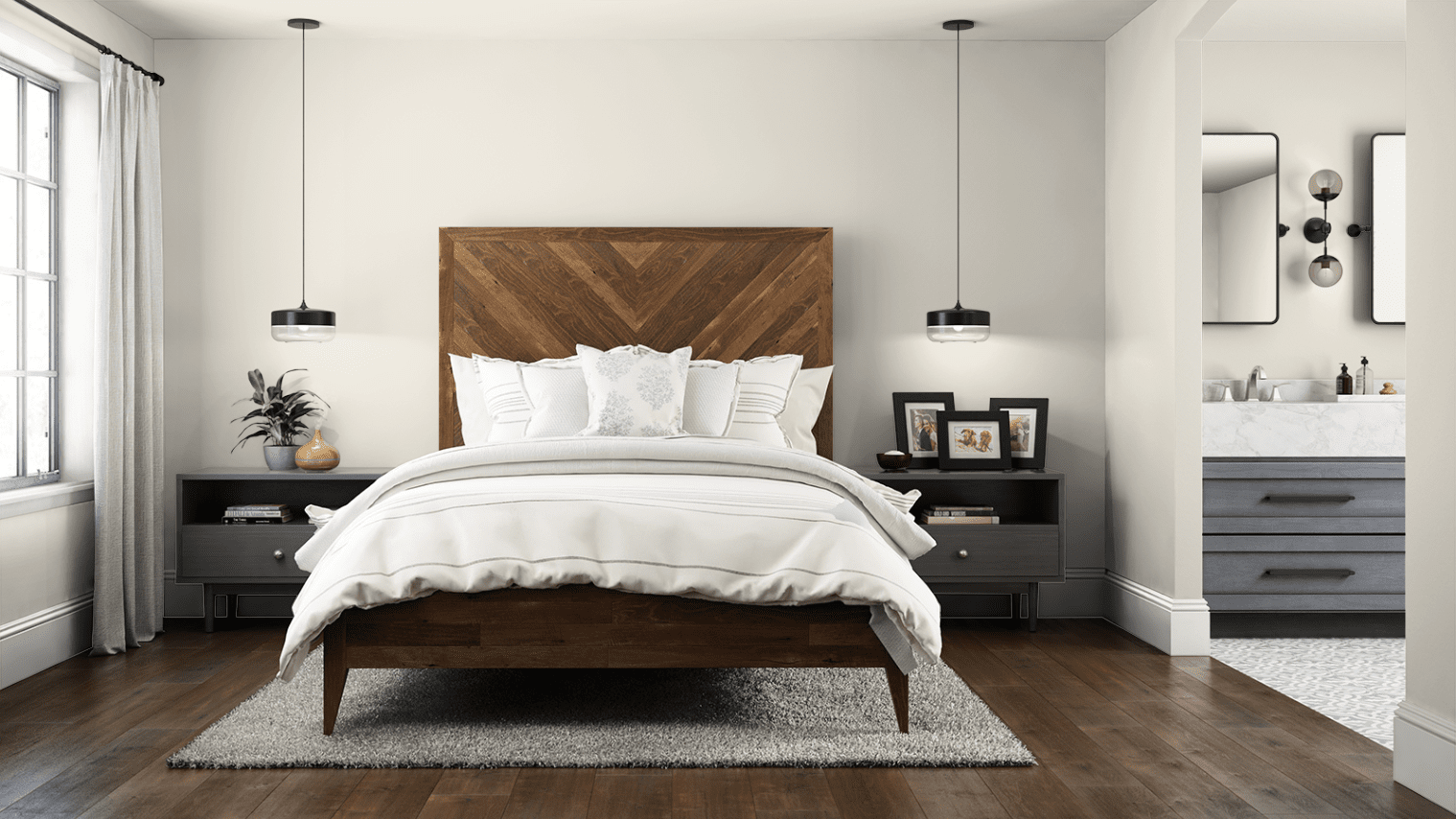 Crisp Linen is a warm off-white with a natural beige undertone. It's great for spaces where you're going for an organic vibe, and pairs well with other neutrals. Crisp Linen has a LRV of 76.
Crisp Linen Pairs Well with Natural Decor
Whisper White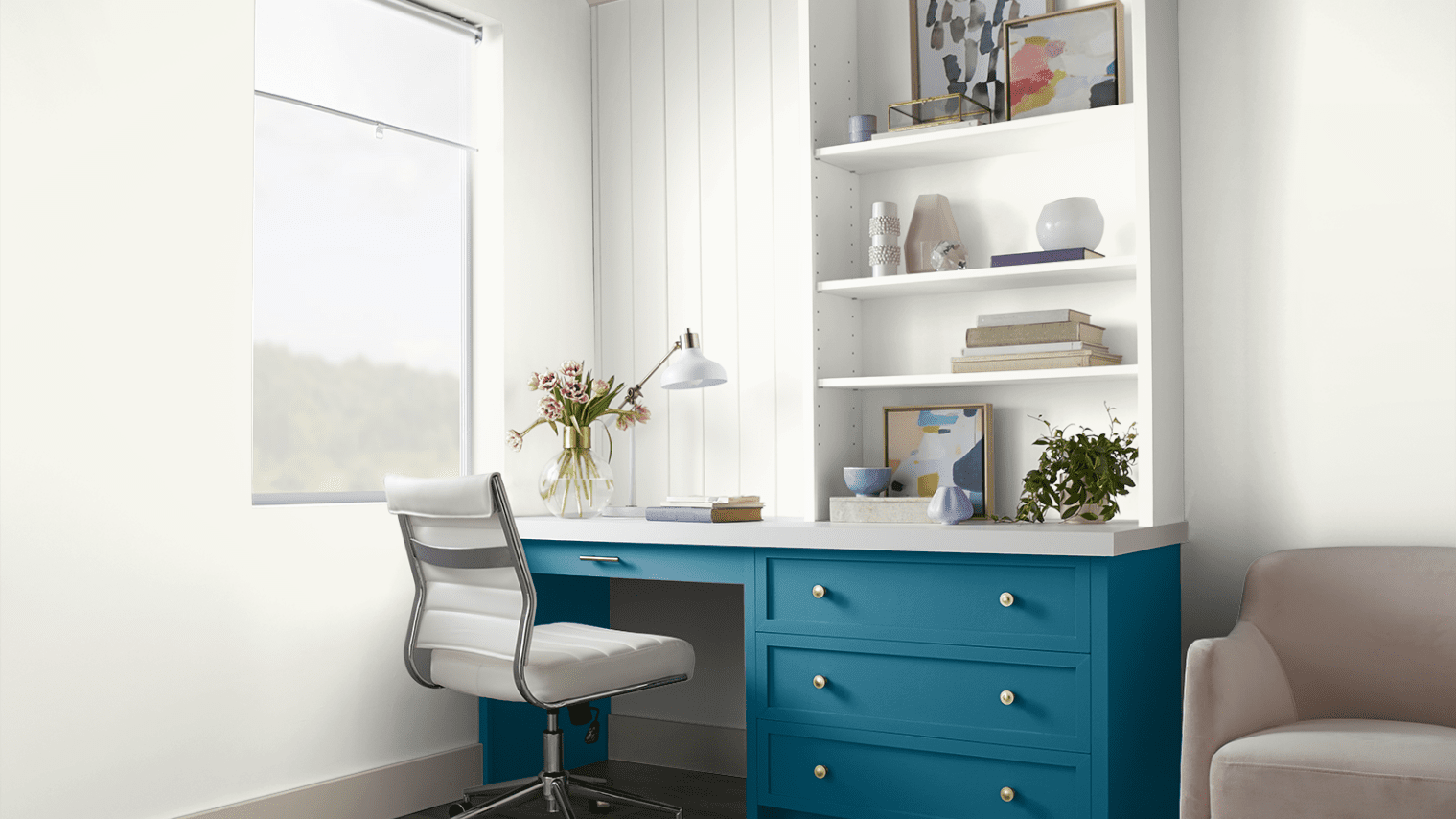 Behr describes Whisper White as a "timeless, creamy white". With its high LRV of 89, it's still going to read as a pure white in most circumstances, but it might come across a little softer than Ultra Pure White or Polar Bear.
Whisper White is a Classic White Paint
Painter's White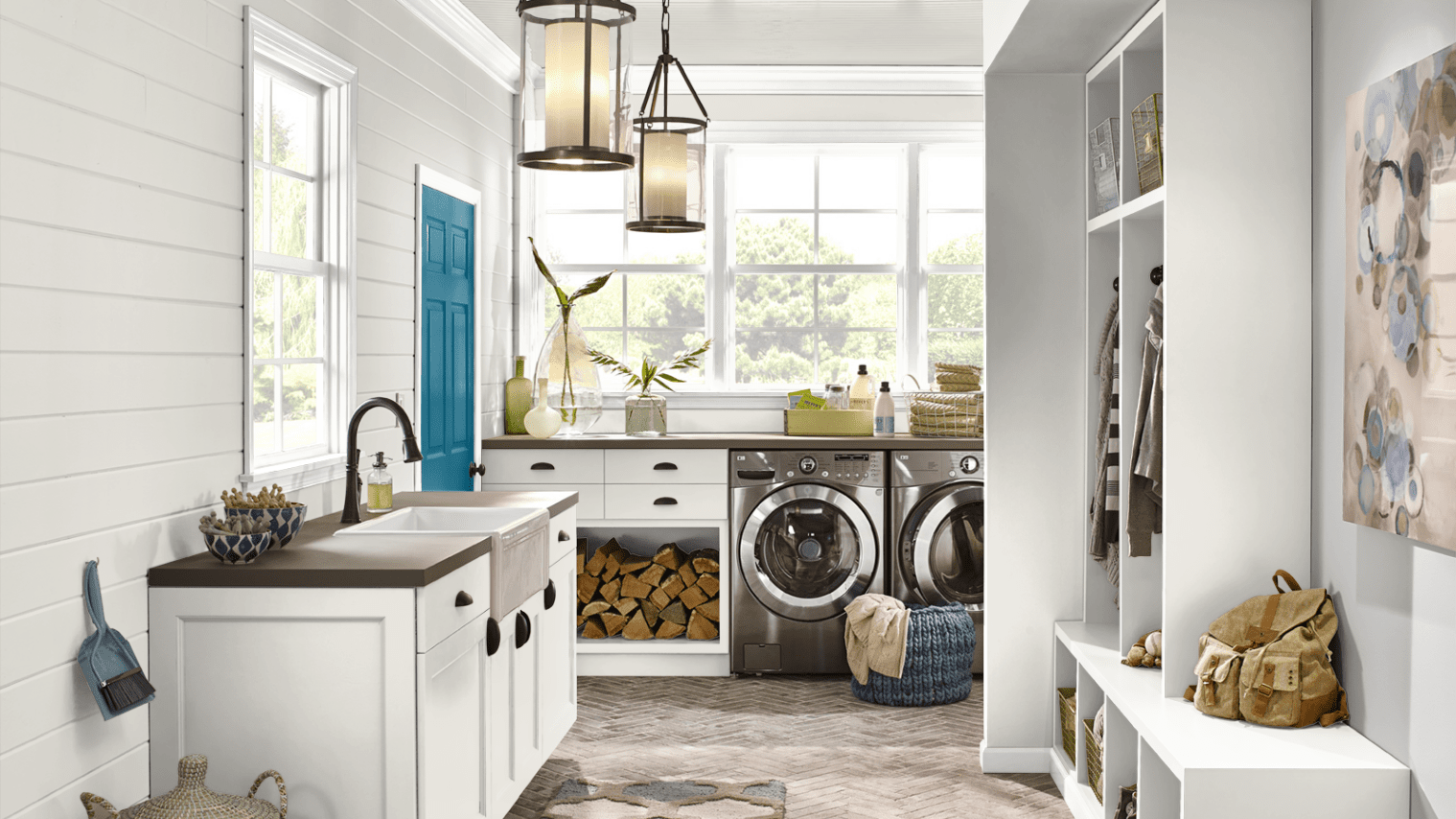 Painter's White is a softer white that's easy on the eyes. Its LRV of 76 does technically place it in the off-white range. It can have a gently shaded look to it.
Painter's White is a Softly Shaded White
Smoky White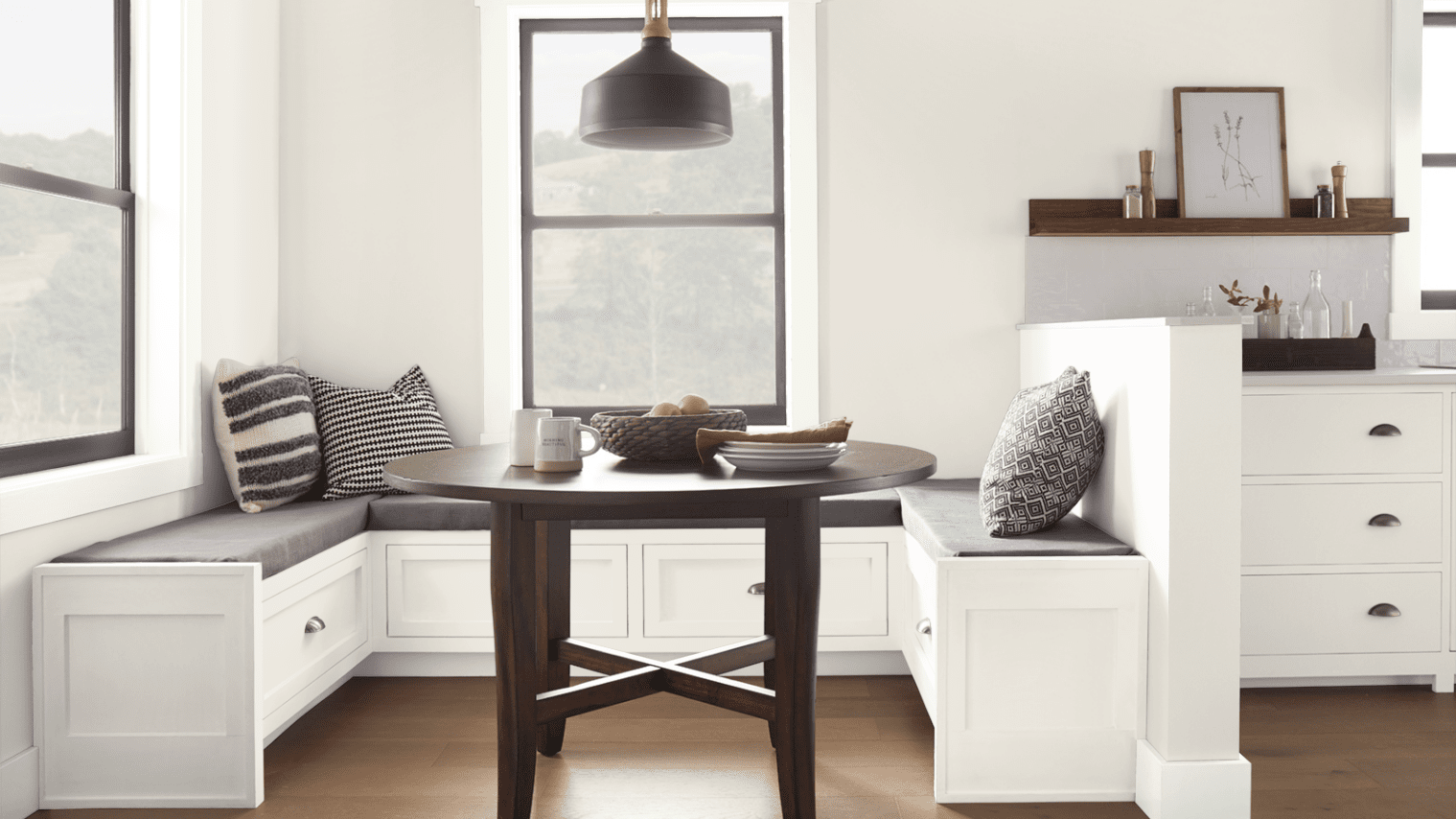 Smoky White is one of those off-whites that will read as a white in most circumstances. The advantage it has is that it won't be too stark, even under bright lighting. Smoky White is a warm white with golden undertones. It has a LRV of 78.
Smoky White is Beautiful on Cabinets
Bit of Sugar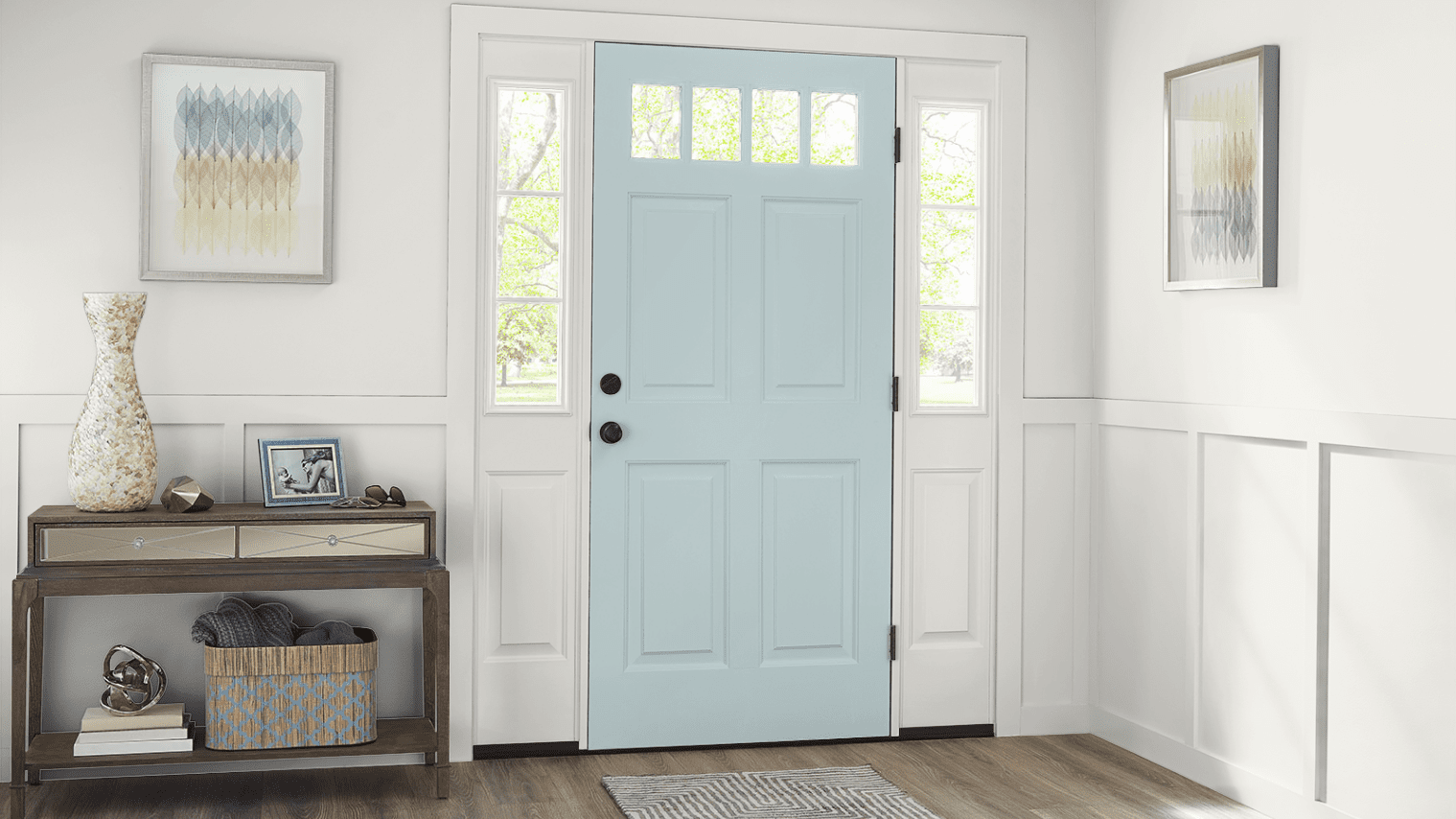 Bit of Sugar is a very bright white with a creamy appearance that gives it a lovely glow. Its high LRV of 89 puts it in the range of whites like Whisper White and Polar Bear. This is a good choice for brightening dark spaces like this hallway, pictured below.
Bit of Sugar Brightens Any Space
Antique White
Antique White is a warm, creamy off-white with beige undertones. It's great for situations where you want a room to feel cozy while still getting that clean and bright feeling that white paints give. Antique White has a LRV of 73, which is on the lower end of the off-white spectrum.
Antique White Makes Rooms Feel Warmer
Frost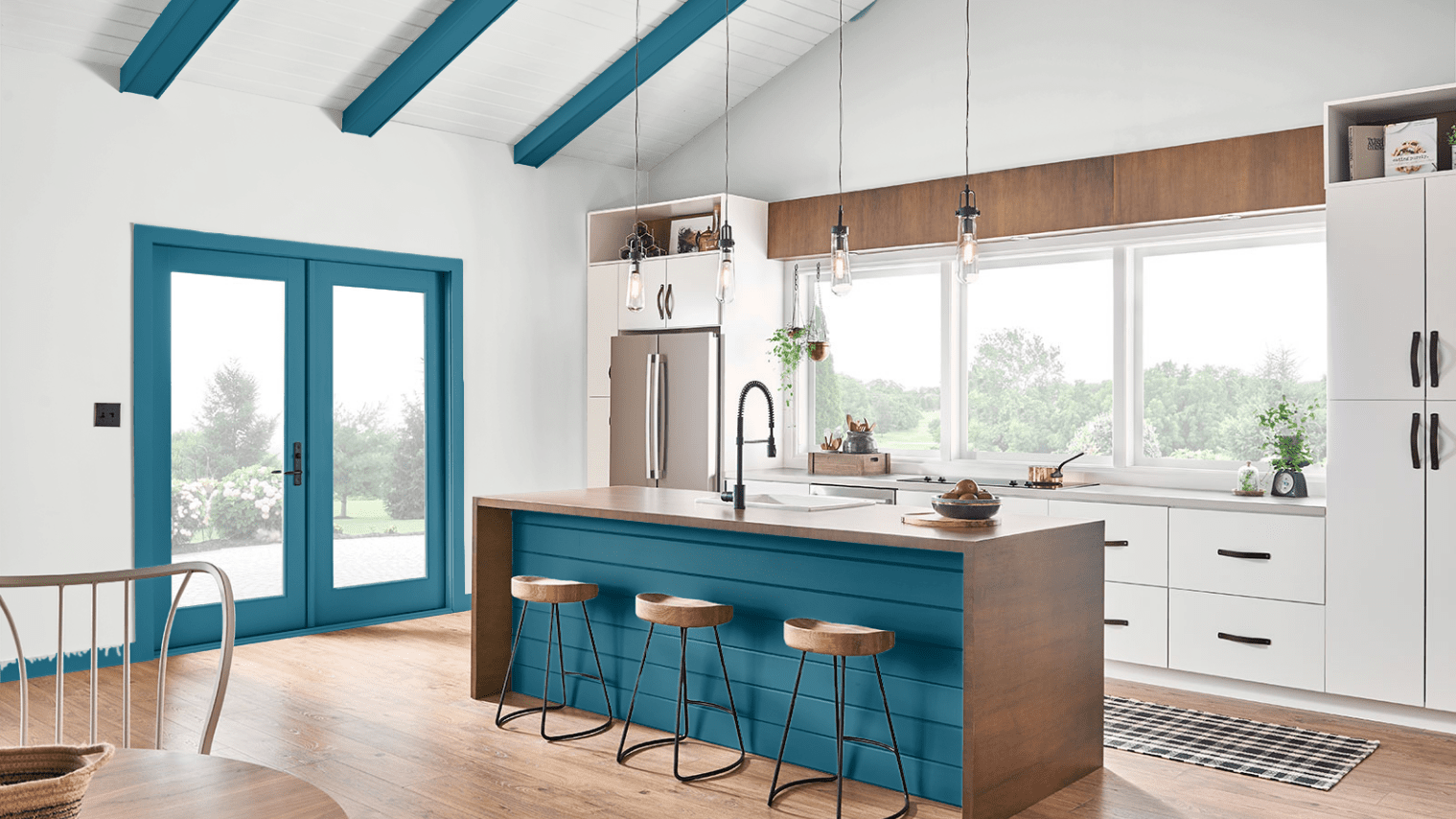 Frost is a cool white with gray undertones. In a white this bright, undertones won't be a strong factor, but the "flavor" of the white is cool, which is important for choosing your coordinating colors. Frost has a fairly high LRV of 87.
Frost is Crisp on Board and Batten
Cameo White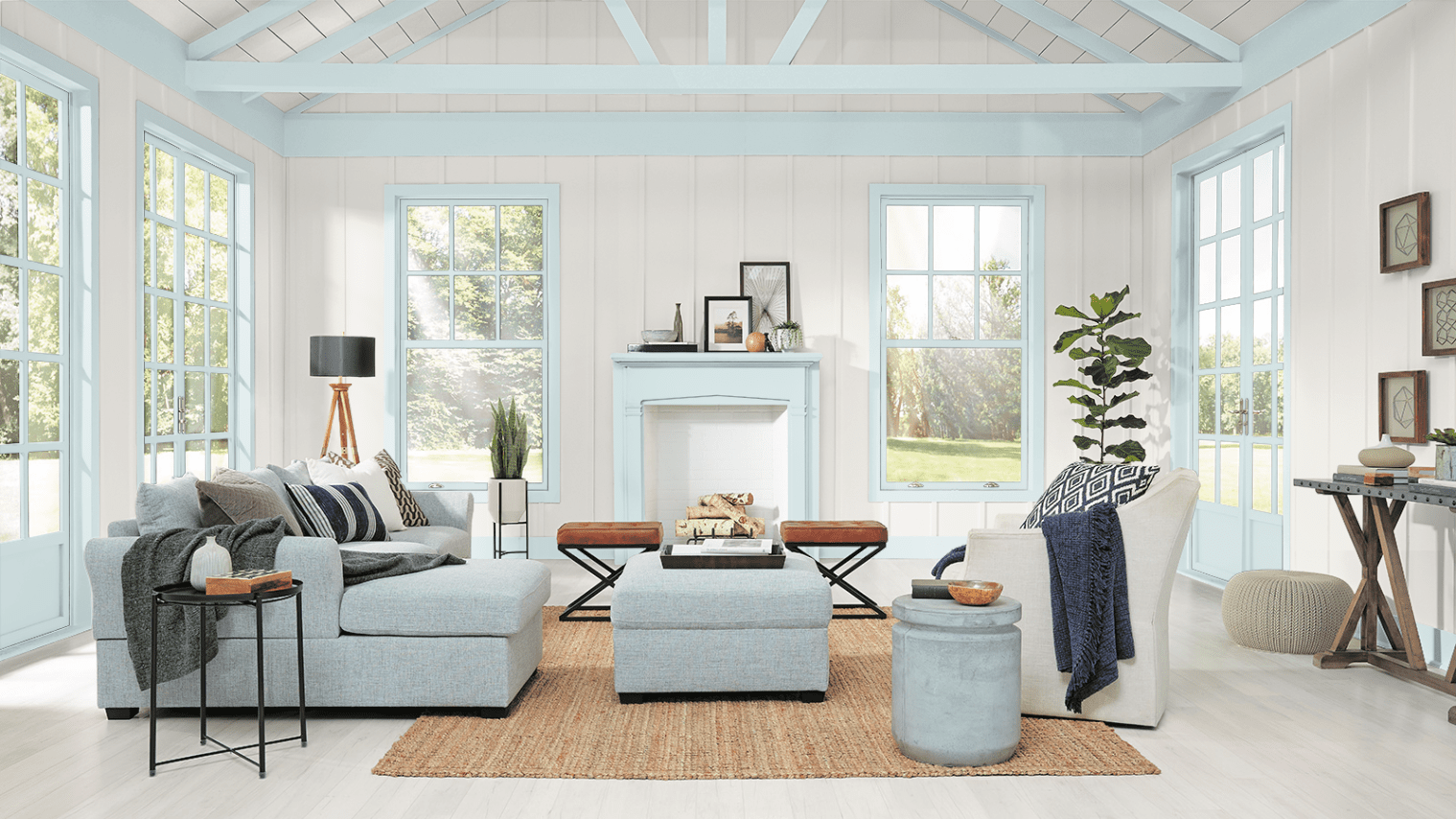 Cameo White is a warm, creamy white that just straddles the divide between off-whites and pure whites. It has a cozy glow without coming off as yellow. Cameo White has a LRV of 81.
Cameo White Glows Next to Warm Woods
Winds Breath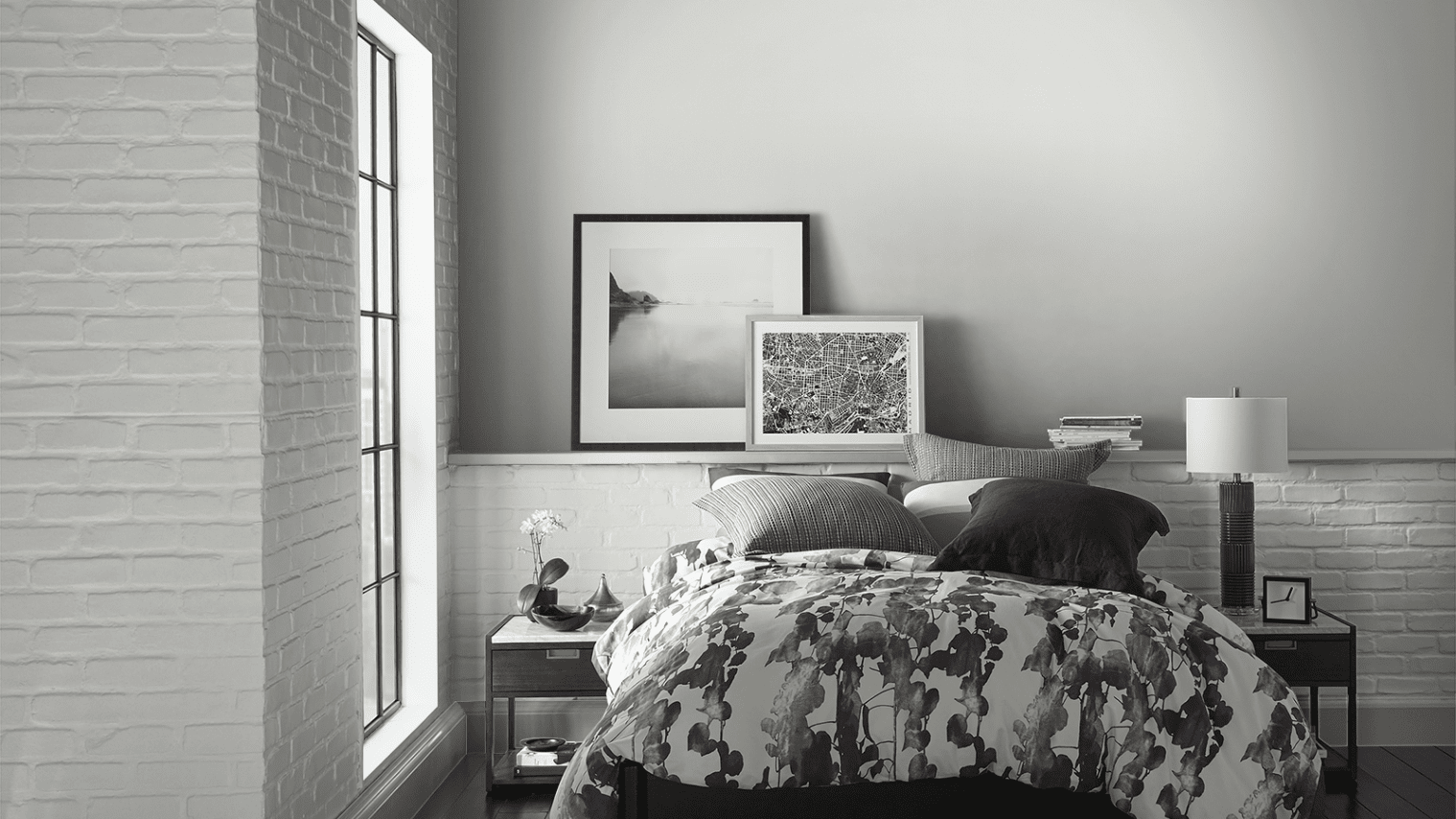 Winds Breath is a challenging white to nail down. It can come across as a light warm gray, a creamy off-white, a neutral with a hint of taupe–it's a color with a lot going on! Winds Breath is the color to use when you want a very light neutral, or an off-white with some body to it. Its LRV of 75 places it in the off-white range.
Winds Breath is an Off-White Chameleon
Delicate Lace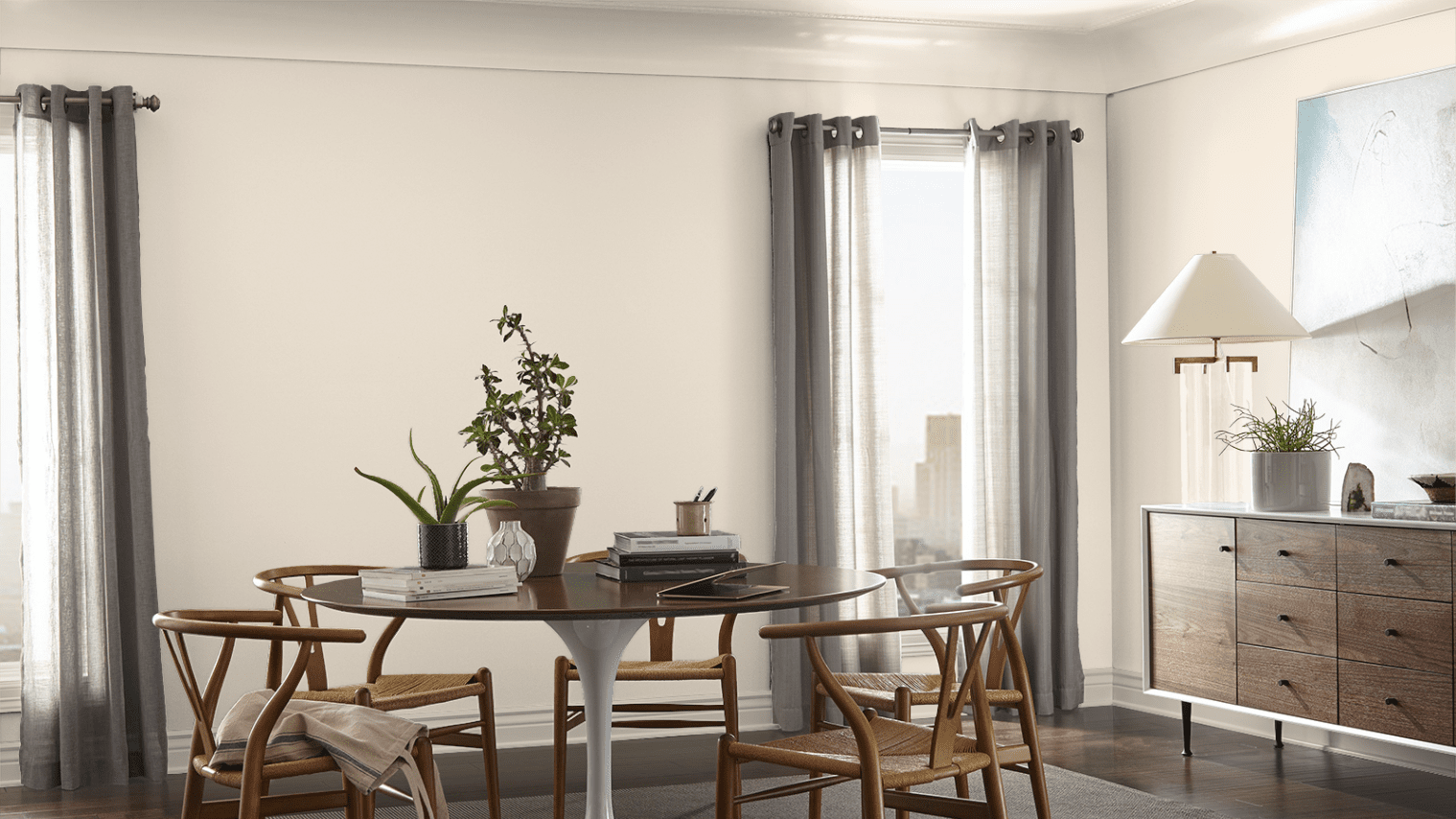 Delicate Lace is a golden toned off-white that can give rooms an elegant, antiqued feel. Its LRV of 80 is near the brighter top end of the off-white range. This is a good choice for adding warmth to a room.
Delicate Lace Adds Elegance
Sleek White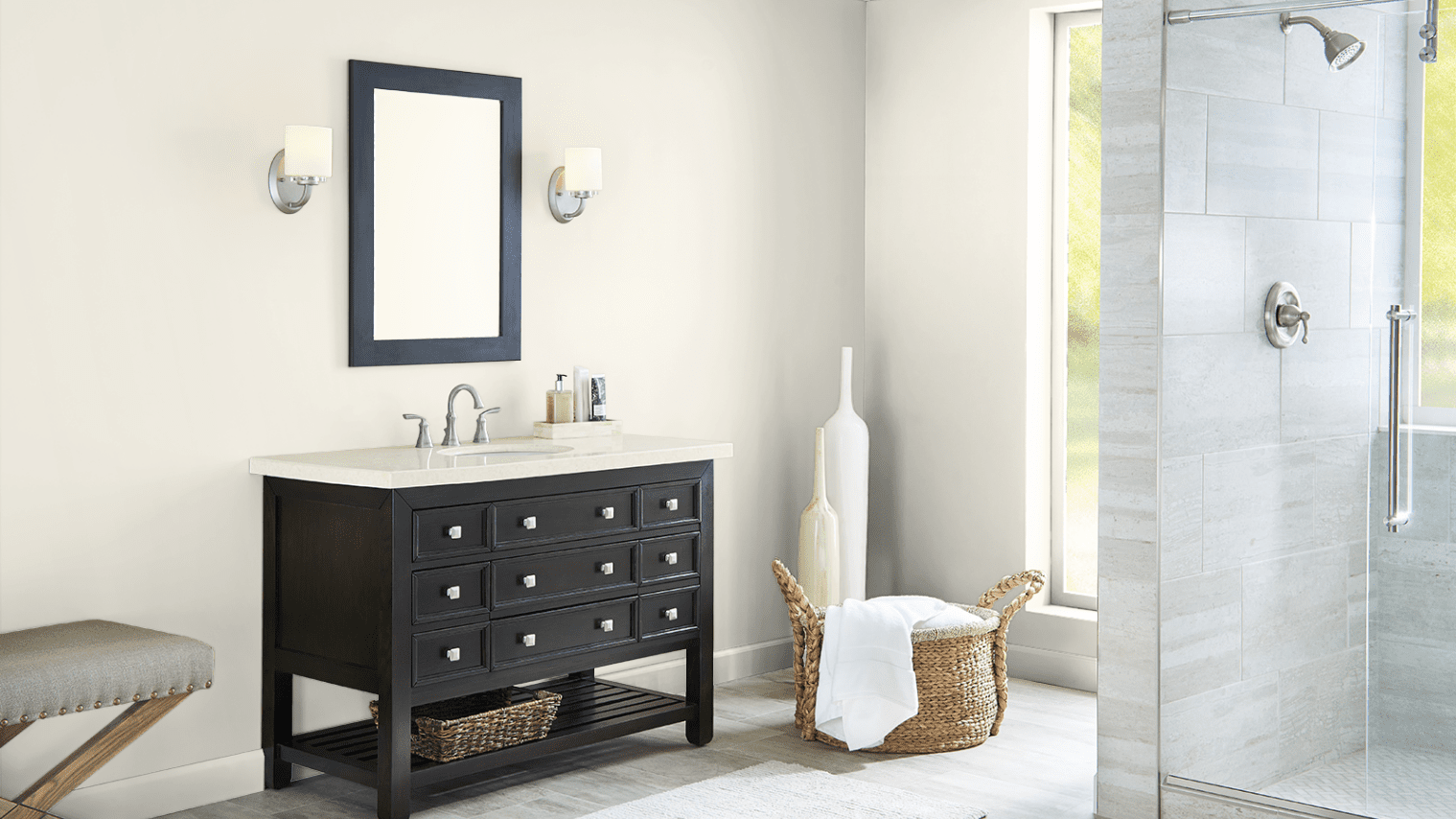 Sleek White is an ultra-bright warm white, with faint honey undertones. Its squeaky-high LRV of 92 puts it in the company of paints like Ultra Pure White and Polar Bear, or Benjamin Moore's Chantilly Lace. This is a white with a contemporary feel.
Sleek White is Cozy in Coastal Rooms
White Veil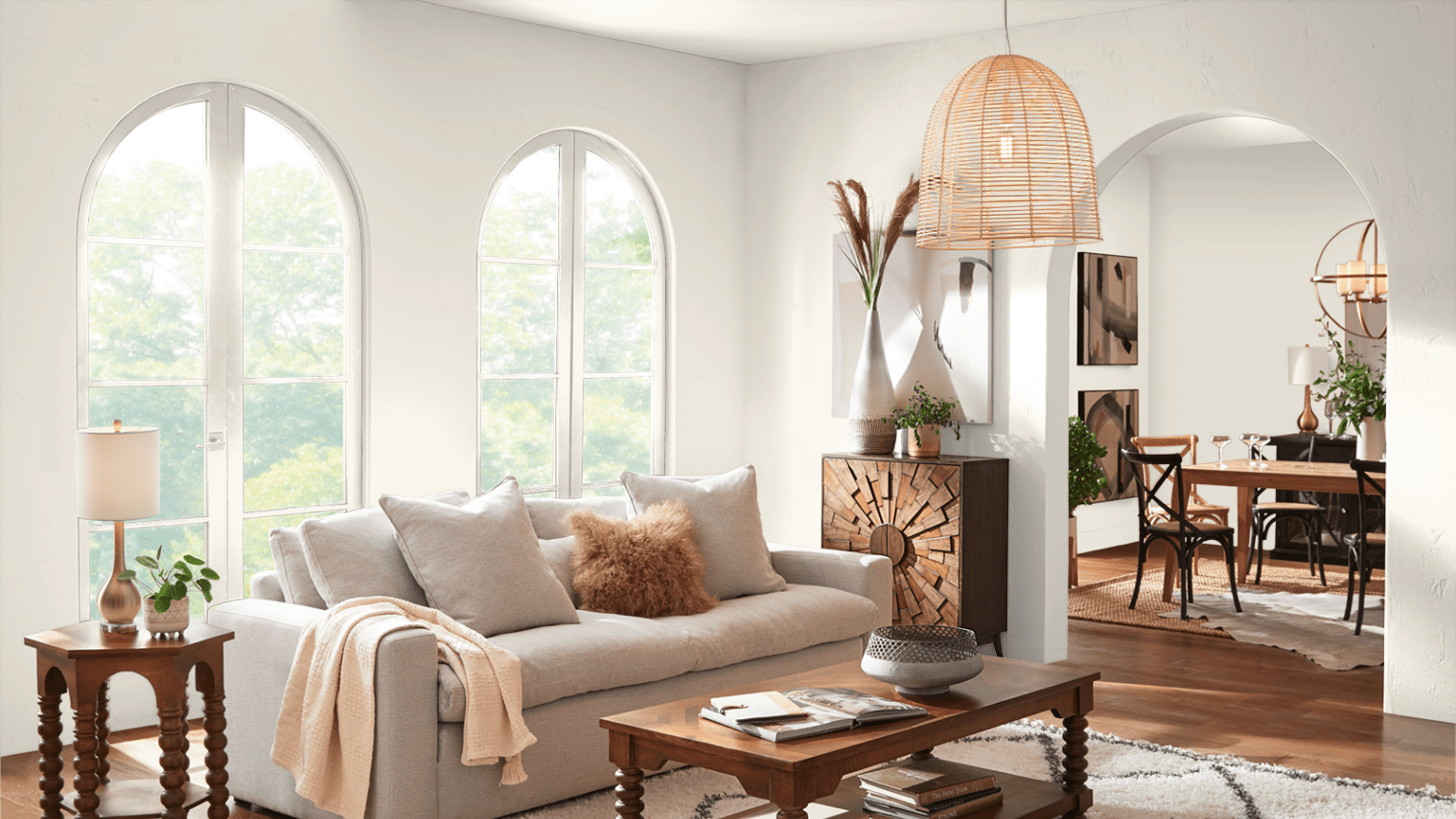 White Veil is a white and beige blend, its hint of beige making this a warm white. This is a good warm white to choose when you don't want that buttery or golden look, but you're still wanting a touch of creaminess or neutral color.
With its very high LRV of 88, though, White Veil will still read as pure white in most circumstances.
White Veil is Perfect for Small Spaces
Wait, So What is LRV?
LRV stands for Light Reflectance Value. It's a way of measuring how light or dark a color is. The scale runs from absolute black, which is 0, to sheer white, which is 100. The LRV numbers are provided in this article so that you can easily compare the colors on the list to each other.
Final Thoughts
If you've scanned all the fantastic white paints on this list and you still can't choose, let your other color preferences help guide you. If you like blues, greens, grays, or purples, choose one of the cooler whites. If you gravitate towards the warmer end of the palette, one of the warm whites is for you.
If you absolutely must have the brightest whites available, pick one of the pure whites with a LRV of 90 or higher. If you want something a little softer, go for one of the whites in the mid-80s. If you want your white to offer a punch of color, pick one of the off-whites in the 70s.
With those decisions in place, you're well on your way to being a white paint expert! A bright and clean home refresh is only a paint can away.