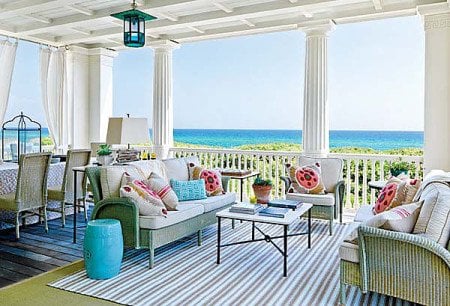 Posted on September 1, 2014 by Christine in Garden.

Indoor outdoor rugs are still a big trend. What I love is that outdoor area rugs are perfect for the porch, pool, patio, small courtyard, terraces or balcony. Textured to be soft, washable and highly durable, you can use an indoor outdoor rug anywhere and for any occasion. Oriental designs are popular, but the trend […]

5 Comments. Continue Reading...