We independently select these products — if you buy from one of our links, we may earn a commission.
Top 5 Best Paint Primers in 2023
If you've ever picked up a paintbrush, then you probably know the purpose of using a primer. Primers "prime" the surface you're painting, allowing for better adhesion of the paint to the material.
This undercoat also enhances the durability of the paint, giving it a longer service life that's resistant to cracking, chipping, and lifting.
Paint Primer Reviews
We review the five best paint primers available, providing you with the information you need to make an informed decision on which primer is right for you.
KILZ Adhesion High-Bonding Interior Latex Primer and Sealer — Best Premium Option
When painting, you want to ensure a good bond between the surface and the paint. KILZ Adhesion High-Bonding Interior Latex Primer and Sealer is like superglue for your paint. This high-adhesion primer works on a variety of surfaces, from plaster to brick, and you get a good bond, even on slick surfaces.
KILZ High-Adhesion primer works on PVC, Kynar, Formica, glass, vinyl, and tiles. After it dries, you can finish your paint job with your choice of latex paints, epoxy, lacquer, and other paint products containing solvents like xylene.
A 1-gallon tub of the paint covers around 300-square feet and dries within an hour of application. This paint is suitable for use with a paint sprayer for optimal paint usage and even coverage. However, we find that this paint also rolls well, and it's the ideal choice for any external painting application.
KILZ offers affordable paint products manufactured with premium-quality materials. With 40-years in business, KILZ is a leading brand you can trust for your painting needs.
Pros
Strong, secure bond.
Topcoat the primer with oil-based or latex paint.
Excellent coverage.
Suitable for both exterior and interior use.
Cons
Only available in 1-gallon size.
Not FDA approved for food surfaces.
---
Zinsser Bulls Eye 1-2-3 Water-Based Interior and Exterior Primer — Best Overall Option
Rust-Oleum release another magnificent addition to their paint and primer range with Zinsser Bulls Eye 1-2-3 Water-Based Interior and Exterior Primer. This whole-house primer and sealer are ideal for use on any surface in the home. Use it on ceilings to block stains, and on walls for a durable finish that's ready for paint.
This paint also works on any exterior surface of the home, making it our choice for the best overall primer paint in this review. This primer provides outstanding adhesion to any paint, and the primer is available in white or gray.
We recommend this primer if you're using darker-color topcoats, and it works on a variety of surfaces, including wood, glass, ceramic, tiles, and metal. We like that this product is also available in an aerosol can for those hard-to-reach spots in the home.
You don't need to sand the surface to get a secure, tight bond between the primer and your material. The paint dries to the touch in less than 30-minutes, and you only need one coat before you start painting.
Pros
Contains rust inhibitor for metal surfaces.
Works with latex or acrylic paint.
Best all-round primer in this review.
Cons
Only available in 1-quart size.
---
KILZ Original Multi-Surface Stain Blocking Primer — Best Stainblocking Primer
 –
If you use a good primer on the surface before you paint, you'll use less paint, and get better adhesion between the primer and the paint. As a result, your paint job lasts for years without cracking or lifting. However, some DIY enthusiasts may find it challenging to cover stains on walls and ceiling boards.
If your roof springs a leak, and your ceiling board gets wet, you'll get a lovely water ring showing on your ceiling. After fixing the leak, you'll need to paint the unsightly stain.
Using regular paint to cover the stain may require numerous coats before the stain stops "bleeding through" the newly painted surface. Using a stain-blocking primer like this KILZ product helps top block the stain and reduce the amount of paint you need to cover the stain after priming.
KILZ stain-blocking primer covers and blocks stains from smoke, water, tannins, pencil, ink, grease, and felt markers. This primer is so effective that it even traps smoke and pet odors.
You can use this primer on a variety of surfaces, including drywall, wood, ceiling boards, plaster, brick, masonry, and slick surfaces like glass. Each gallon of the paint covers 300 to 400-square feet, and it works with a paint sprayer as well.
Pros
Affordable choice for contractors.
Covers smoke and per odors.
Good stainblocking coverage.
Cons
Only available in 1–quart or 5-gallon options.
Not for use on floors.
---
INSL-X Prime Lock Plus Alkyd Primer — Best Alkyd Primer Option
INSL-X Prime Lock Plus is an alkyd-based interior primer and sealer. This primer also has excellent stain-blocking properties and is suitable for spot-coating outdoors as well. You can use this primer on a variety of materials, including drywall, plaster, and even varnished surfaces, without the need for sanding.
Coat this primer with latex or oil-based paints, and the enamel holdout properties ensure that the paint does not raise the grain of the wood. This primer also works well to stop bleed-through from smoke and wood tannin, as well as stubborn marks from pens, crayons, and markers.
In most cases, you'll get away with one coat of primer before you paint, and the primer dries in less than 30-minutes. However, for severe stains, you might need to apply a second coat. The only drawback with this primer is that it's not suitable for exterior use.
However, you do benefit from the straight to paint option with this primer. There's no sanding of surfaces required before painting; all you need to do is fill the cracks, and roll on the primer.
Pros
Best alkyd option.
Blocks stains.
Works well for drywall.
Suitable for use with latex or acrylic paints.
Cons
Not suitable for exterior use.
---
Rust-Oleum Protective Enamel Paint Stops Rust — Best Corrosion Resistance
If you need to paint metal surfaces, then Rust-Oleum Protective Enamel Paint is your best choice. This primer stops corrosion on metal surfaces, and it's so effective that you can paint it straight onto lightly rusted metal, with only a light sanding of the surface.
With this primer, you get superior adhesion, and it's best for use with other Rust-Oleum paints like Hammer rite. This primer dries in seconds, for a surface that's ready for paint. We recommend you apply this primer using a paint sprayer for best results.
Pros
Excellent corrosion resistance.
Salvages even rusted metal.
Excellent adhesion.
Quick-drying.
Cons
---
Paint Primer Buyers Guide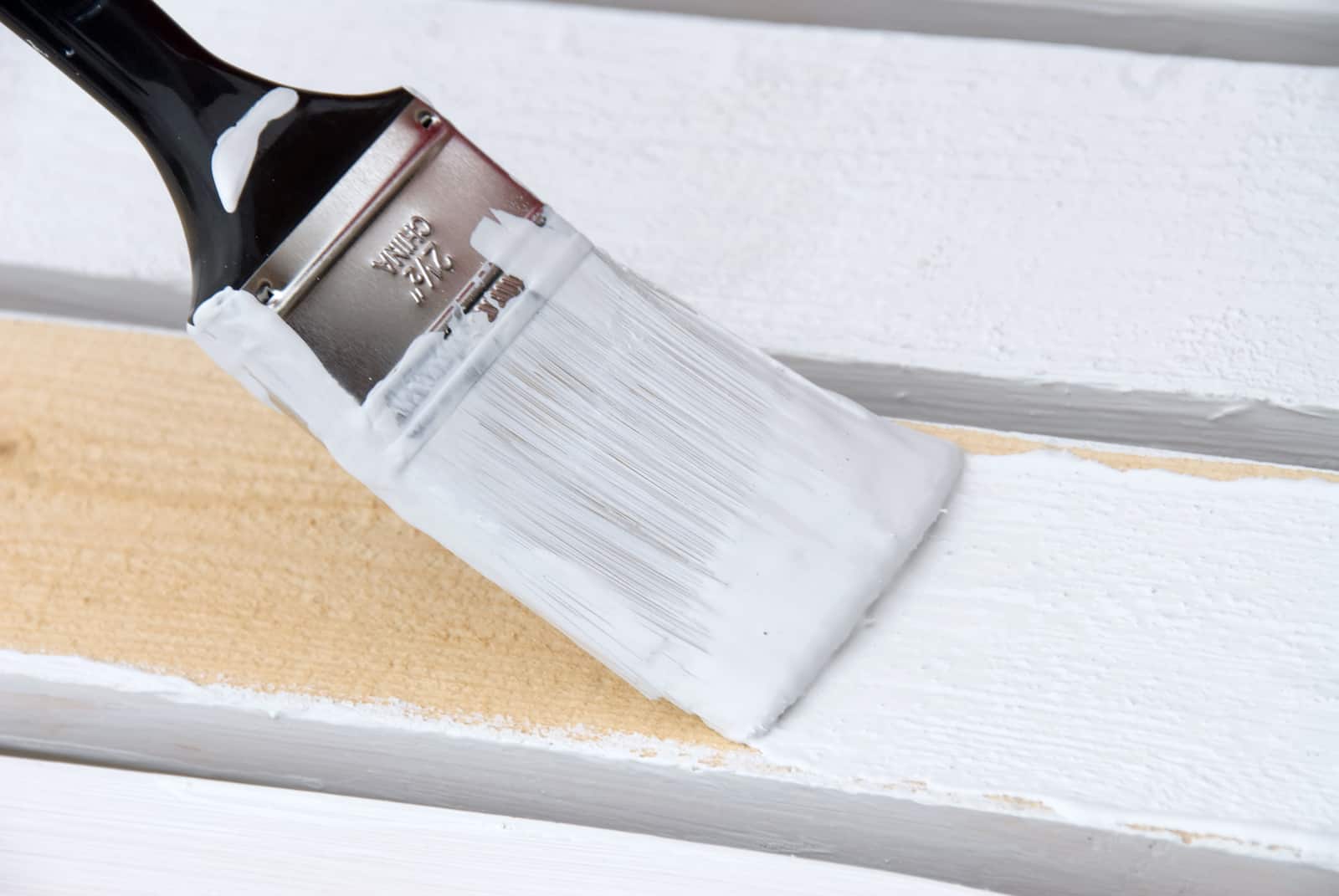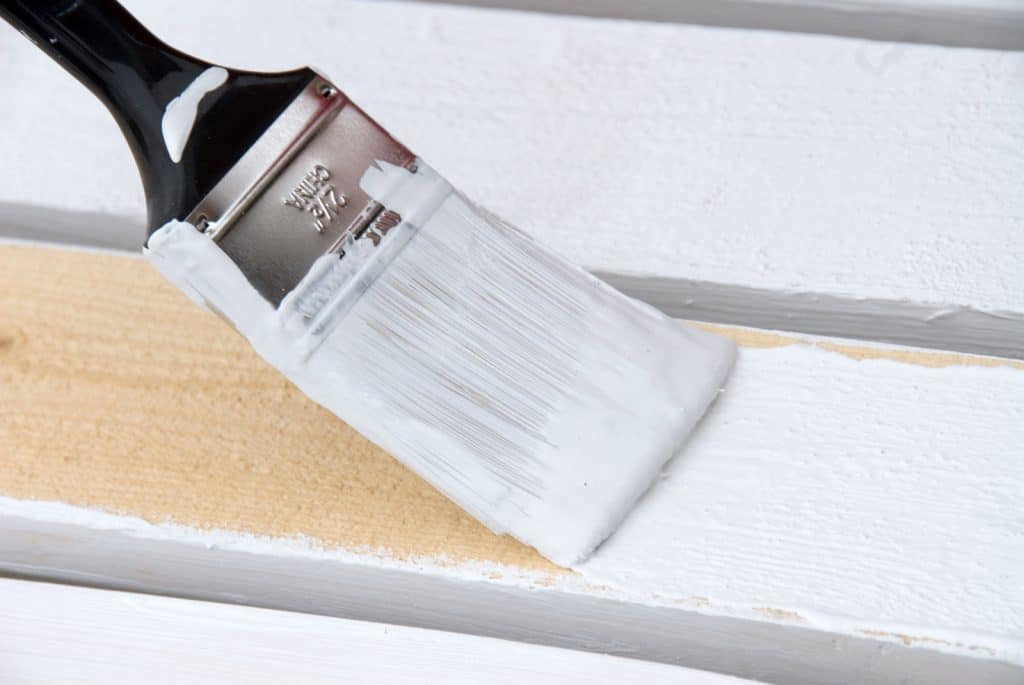 Choosing the right primer for your job requires some careful consideration on your part. While the five primers in this review are all quality products, each of them has unique characteristics to suit specialized applications.
In this buyer's guide, we'll unpack how primers work, why you need a primer, and the best product for your application.
How Does Paint Primer Work?
Before you paint any surface, you should always prime it beforehand. Primer is an essential step in painting your DIY project, and missing out on this critical component could ruin your paint job. Primers can help remove any stains or odors on your walls, reducing the amount of paint required to cover the surface.
The materials in the primer allow the primer to stick to surfaces better than paint, providing a cohesive bond between the material and the paint. As a result, the paint locks to the surface, with a stronger bond, and you get a paint job that lasts longer and uses less paint.
Do You Still Need to Clean the Surface if You Use Primer?
The short answer is yes; you will still need to clean your walls, ceilings, or floors before painting on your primer. While primer has excellent adhesive properties and sticks to a variety of materials with ease, it's not suitable for use on dirty surfaces.
Make sure that you clean and prepare your surface correctly before priming. Start by filling a bucket with some warm water and powder sugar soap. We recommend the powder type over the liquid for better cleaning performance.
Take a wall mop or sponge mop and wipe down the walls thoroughly. Let the walls dry overnight before you start priming the following day. By cleaning the day before, you get an early start on your priming job the next morning, and you could finish painting by the end of the evening if you start early enough.
When Do You Need to Use Paint Primer?
You need a primer for any surface that you intend on painting. Some paints might come with a primer built-into the paint material. In this case, you don't need to worry about priming the surface before you paint.
However, many interior and exterior paints don't have any primer included in the formulation, and you'll need to purchase a separate product. Without priming your surface before you paint, you can expect the paint job to lift and crack, ruining your work.
Priming the surface allows the paint to stick better, resulting in a stronger bond that improves the service life of the paint. You can prime any material, from wood to plastics, and metal before you paint. Each of the specialized primers in this review has different purposes.
Choose the primer that suits your paint and your application, and then get to work.
Primer and Paint Sprayers
When priming your surface for paint, you have a few applicator options. If you're priming an area of the home like the skirting along your walls, then a brush will suffice for the job. Rollers are an excellent choice for walls, as well.
However, if you want the best results, use a paint sprayer. An HVLP paint sprayer ionizes the paint as it leaves the spray tip, further enhancing the adhesive properties of the primer for a tight bond with your material and paint.
Most brands of primer will work in a paint sprayer, without it resulting in clogging of the spray tip. Look on the can for the manufacturer's recommendations for paint sprayer settings. Using a sprayer minimizes the amount of primer you use on the job. Typically, using a paint sprayer uses around half the paint you would need with a paintbrush or roller.
Using a sprayer also cuts the time you need to do the job in half. Overall, you can't beat a paint sprayer for the best primer and paint applicator. We always recommend you look into an HVLP (High Volume Low Pressure) spray gun for priming your surfaces for paint.
Odor and Stain Resistance
Cigarette smoke can stain your walls and ceilings, ruining your paint job after a few years. Likewise, pet odors can seep into your paint and leave an unpleasant smell in the room. Using a primer before you start to paint helps to block stains from coming through after you finish painting.
Priming the ceiling or walls before you paint will also help to lock out any pet odors hanging around in the room. However, not all primers are equal when it comes to blocking stains and removing odors. However, specialized odor and stain-blocking primers are available for your application.
These primers have a specific formulation, hiding stains and blocking unpleasant odors. The primer mitigates the "bleed-through" that you get by using a general primer and paint.
Color Finish Options
Manufacturers offer primer in four different colors – white, gray, black, and red oxide. However, it's important to note that the primer color will not affect the final finish of your paint job.
In most cases, the color of the primer occurs due to the ingredients used in the formulation. Most celling and wall primers are white or gray. Metal primers are usually red or black.
If you do decide to use a black primer, then it will not affect the final paint job, even if you're painting your walls white. When selecting your primer, color is an insignificant factor, and you should instead focus on the functionality and application directions for the primer.
How Long Must You Wait Before Your Start Painting?
After applying the primer to your material, you'll need to wait for it to dry. Most primers dry quickly, and you can paint another coat if necessary after the first one dries. However, most primers only require you to use one coat, unless you're hiding significant stains on the material.
You'll need to wait for at least three to four hours before you can apply a second coat, or start painting. However, this timeframe is only a guideline, and you should always check the manufacturer's instructions for the correct drying time.
If you paint the surface too soon, then the primer will not offer the same adhesive properties, and you might find that the paint lifts or cracks after a few years. Some primers feature quick drying times of less than 30-minutes, so check your product's directions for details on the right drying time.
After you finish your primer job, make sure that you keep the can for future reference. You'll need to buy the same primer if you want a consistent finish across the rooms in your home.
Conclusion
By now, you should understand the importance of using a primer before you paint. After testing the products in this review, we came up with three winners.
Each of our winners falls into a separate category, and all three of these products will suit your next paint job. Choose the primer to suit your application and budget.
KILZ L211101 Adhesion High-Bonding Interior Latex Primer and Sealer – Best Premium Option
If you're painting rooms inside your home, then this KILZ product offers you the best premium primer available. The adhesion from this latex-based primer is nothing short of excellent, and it's the superior choice for use with other KILZ paints as well.
Zinsser Bulls Eye 1-2-3 Water-Based Interior and Exterior Primer – Best Overall Option
If you need a versatile primer that's suitable for both interior and exterior use, then Zinsser Bulls-Eye is your best choice. This primer offers you multi-surface user capability on wood, metal, and plastic, with a strong bond that's both weather-resistant and robust. You also get excellent stain-blocking, and plenty of coverage per gallon.
KILZ Original Multi-Surface Stain Blocking Interior Oil-Based Primer and Sealer – Best Stainblocking Primer
We finish off this review with our choice for the best stain-blocking primer. If your ceiling has water stains, then this KILZ product will cover them up with one coat. Add a second cost to hide the most severe stains and enhance the finish of your paint job.