Decorated Life is reader-supported. When you buy through links on our site, we may earn an affiliate commission. Learn More
17 Best Couches for Tall People
If you're above average height, you have to think beyond just the aesthetics of your furniture. Because the last thing you need is to spend thousands of dollars on a sofa that makes you feel like you're sinking to the ground.
Instead, focus on finding furniture that looks good and will be comfortable.
Standard sofa seat height is 15-20 inches, while standard seat depth is 21-24 inches. You need something on the higher end of that range.
Here are the best couches for tall people.
Get a Couch with the Right Seat Height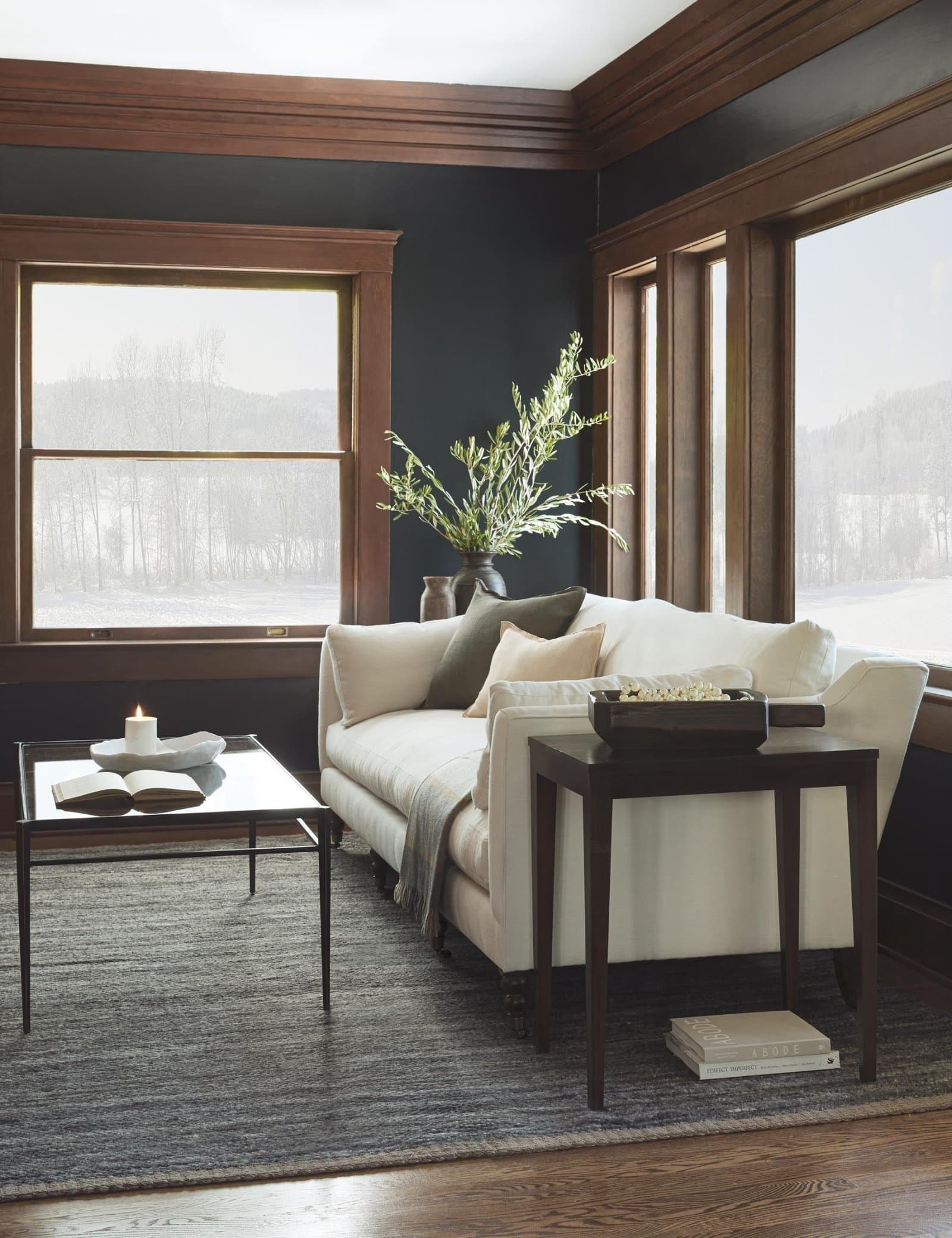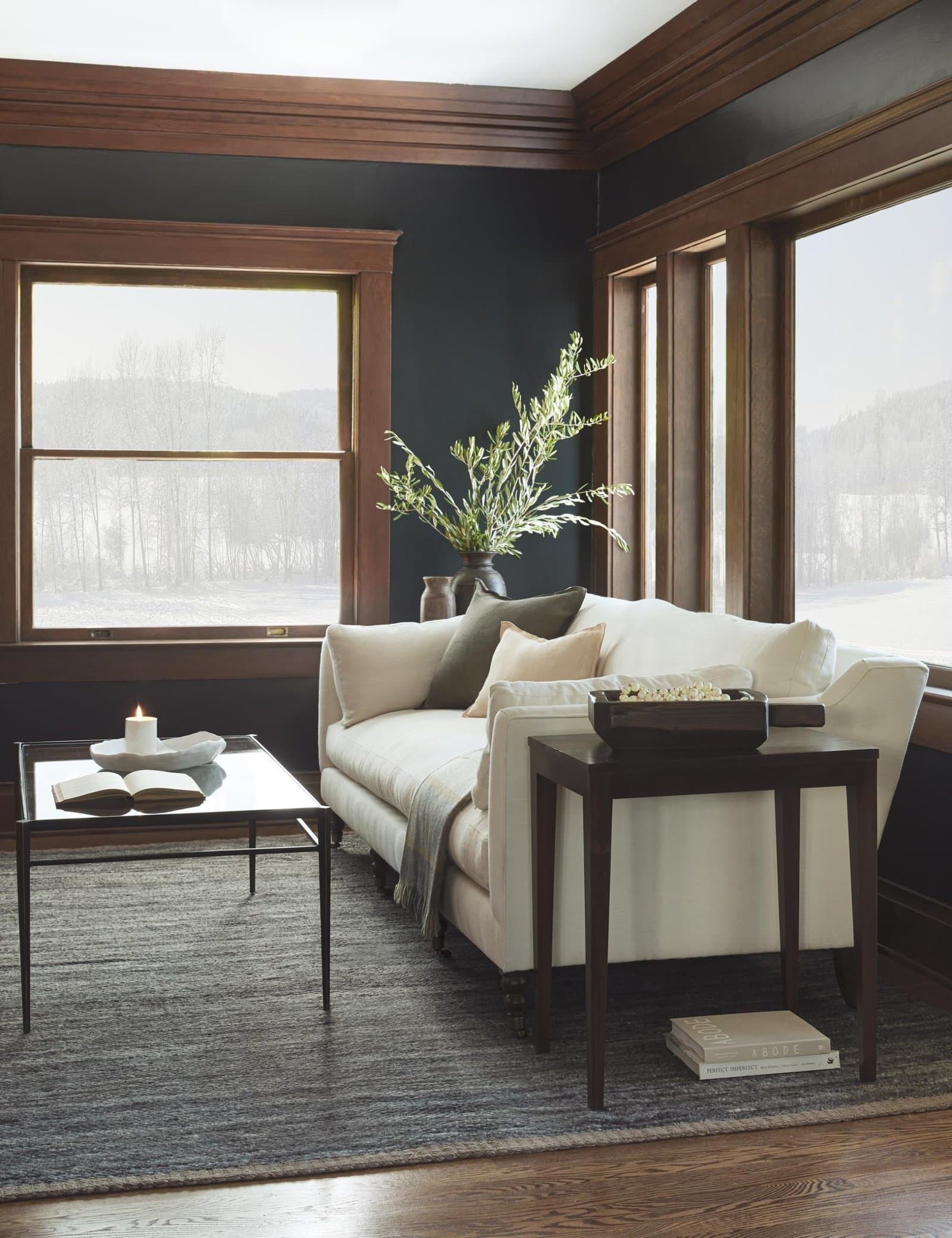 The standard seat height for a couch is 15-20 inches. So if you're tall, you want to look for sofas with high seat height. And this sofa from Lulu and Georgia fits the bill at 21-inches.
This velvet couch comes in blue, green, moss, or natural. It's 90 inches long, with a seat depth of 24 inches and a tall seat height.
Kick Back on This 90" Sofa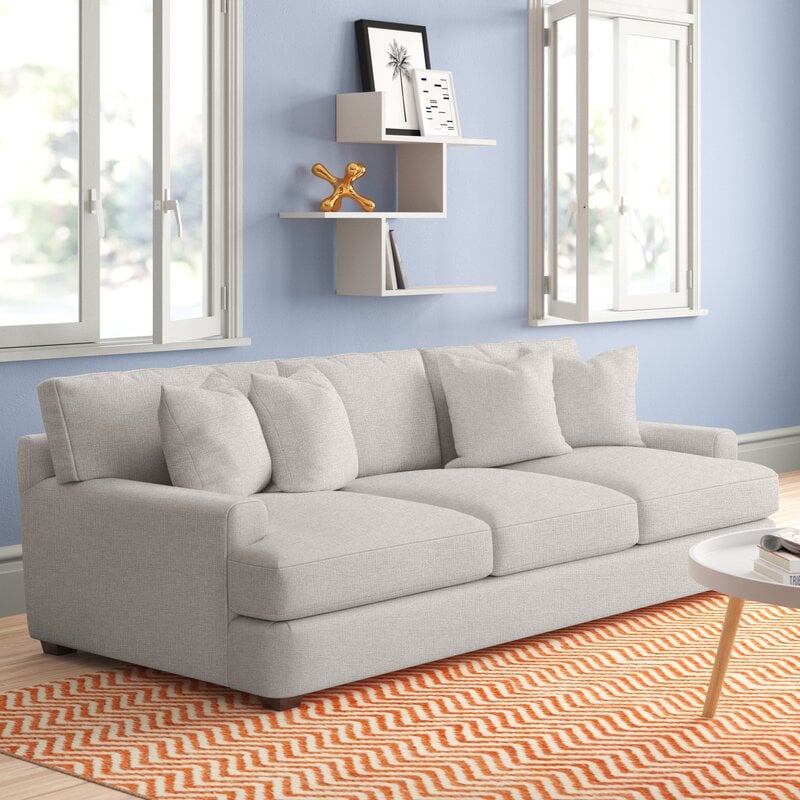 The average length of a standard three-seat sofa is 84 inches. This couch from Wayfair is 90 inches long, giving you an extra six to stretch out for a nap.
This sofa also has an above-average seat height of 22 inches and a seat depth of 26 inches. It's ideal for snuggling up for a long tv binging session. It comes in over 45 colors, so there's sure to be something you like.
Fill a Big Living Room with this Corner Sectional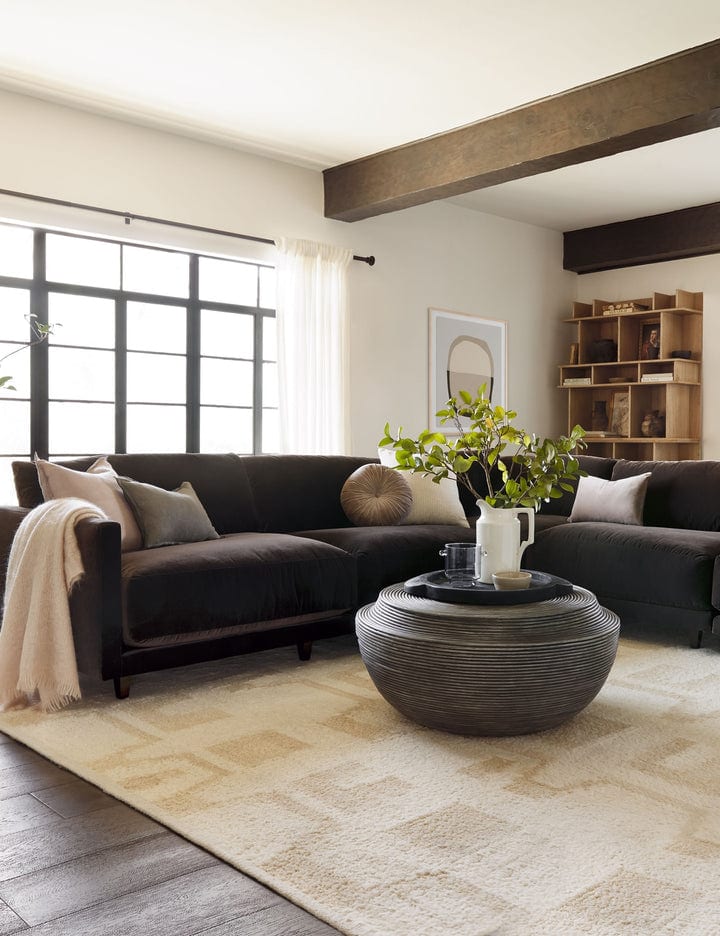 If you have a large living room big enough to fit a sectional, you're in luck. It's much easier to find tall sectional sofas than standard sofas for tall people.
This corner sectional from Lulu and Georgia has a seat height of 20 inches and an extra-large seat depth of 29 inches. It's a beautiful velvety brown color that's modern while still comfortable.
Customize This Couch to Fit Your Needs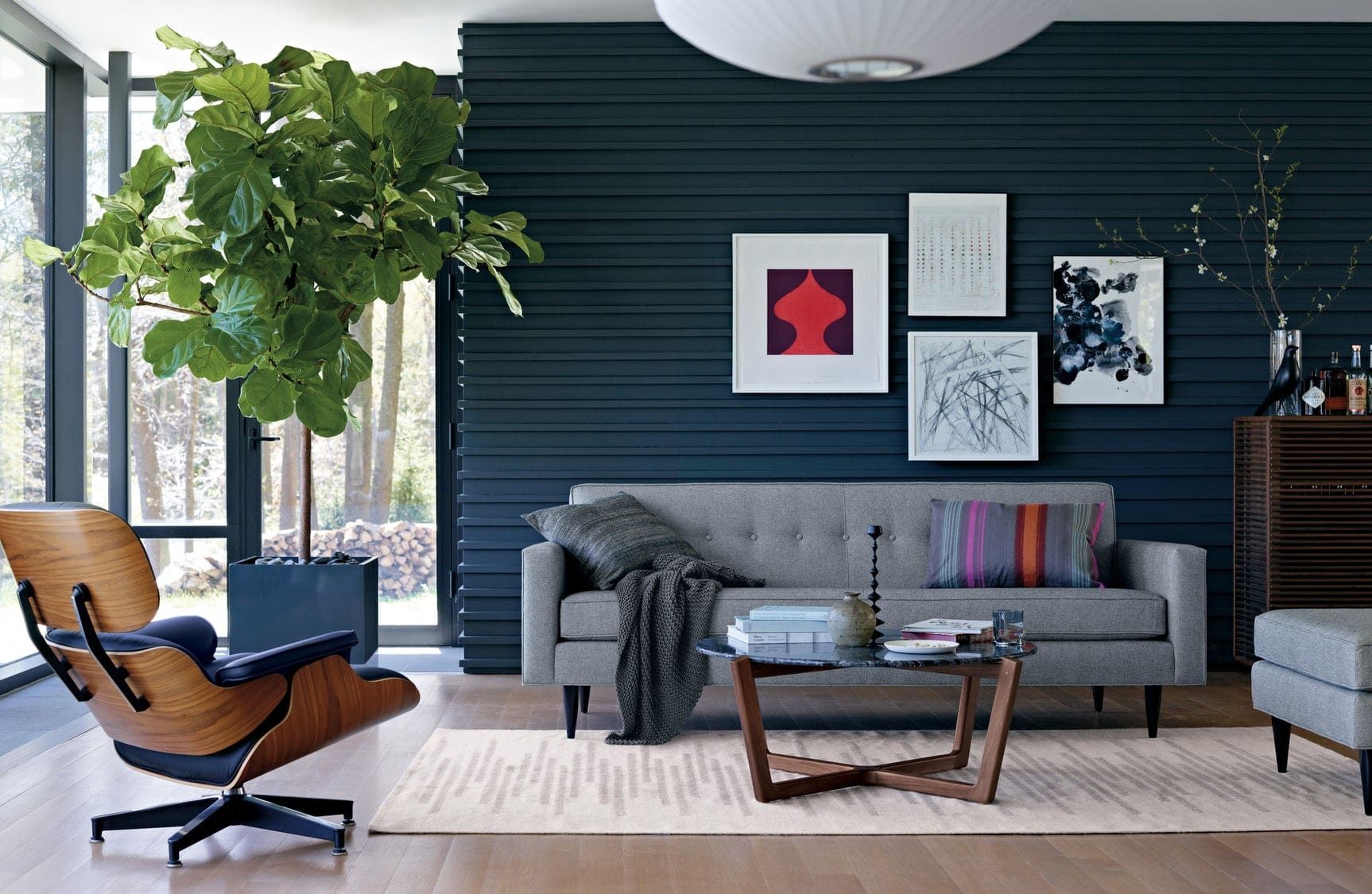 If you're looking for a smaller sofa, this one may spark your interest. You can pick a length and customize the fabric and color.
You can get this sofa in two lengths: 73 inches or 86 inches – it comes in fabric or leather and has multiple color choices. Its streamlined silhouette makes it a good fit for modern designs.
Go Glam with a Tall Chesterfield Style Sofa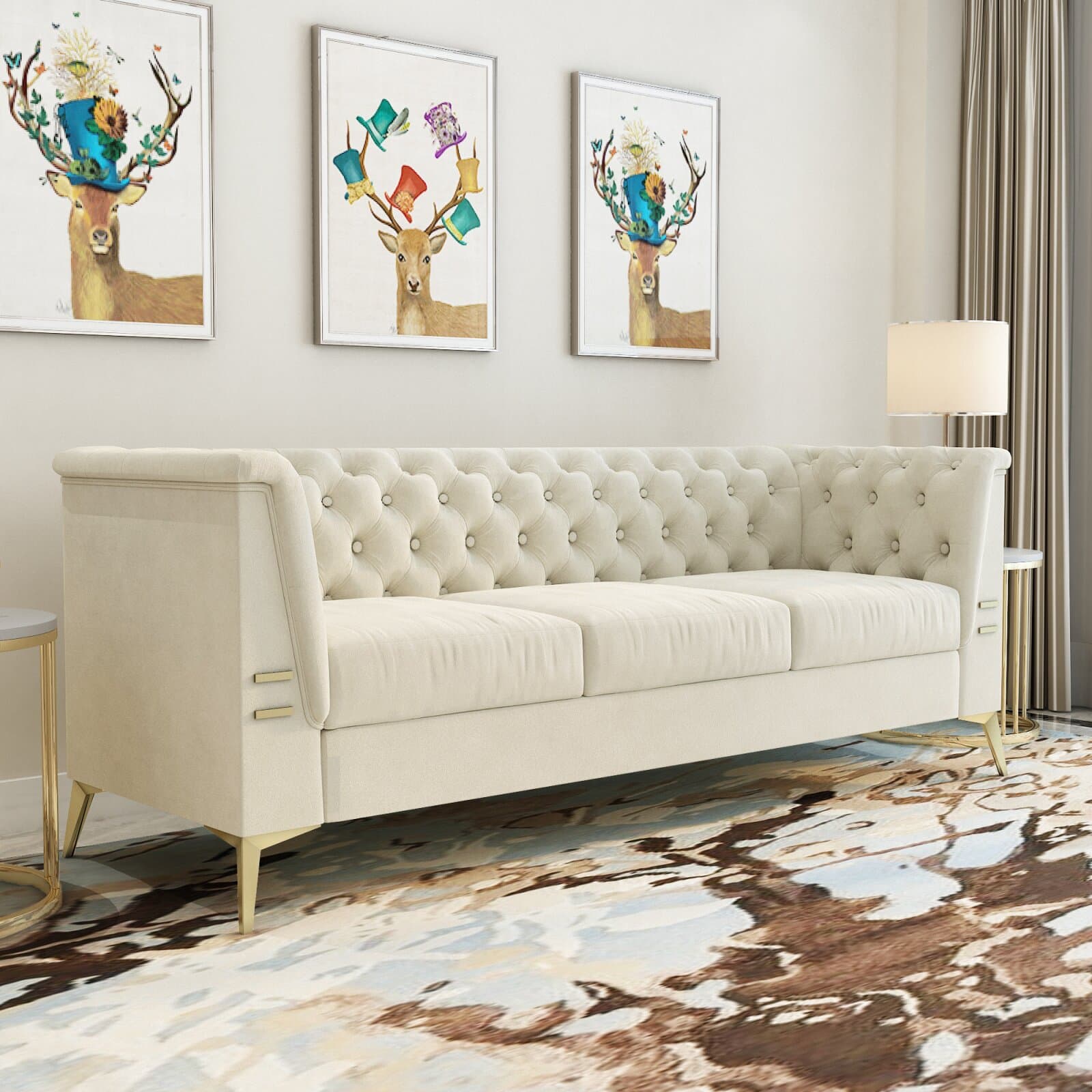 It can be hard to find a chesterfield sofa tall enough for people above-average heights. But we did some digging and found this option with a 19-inch seat height, 22-inch seat depth, and weight limit of 750 pounds.
This couch is from Wayfair and has velvet upholstery. You can get it in five colors, white, black, gray, dark gray, and khaki.
Look for Extra Deep Seats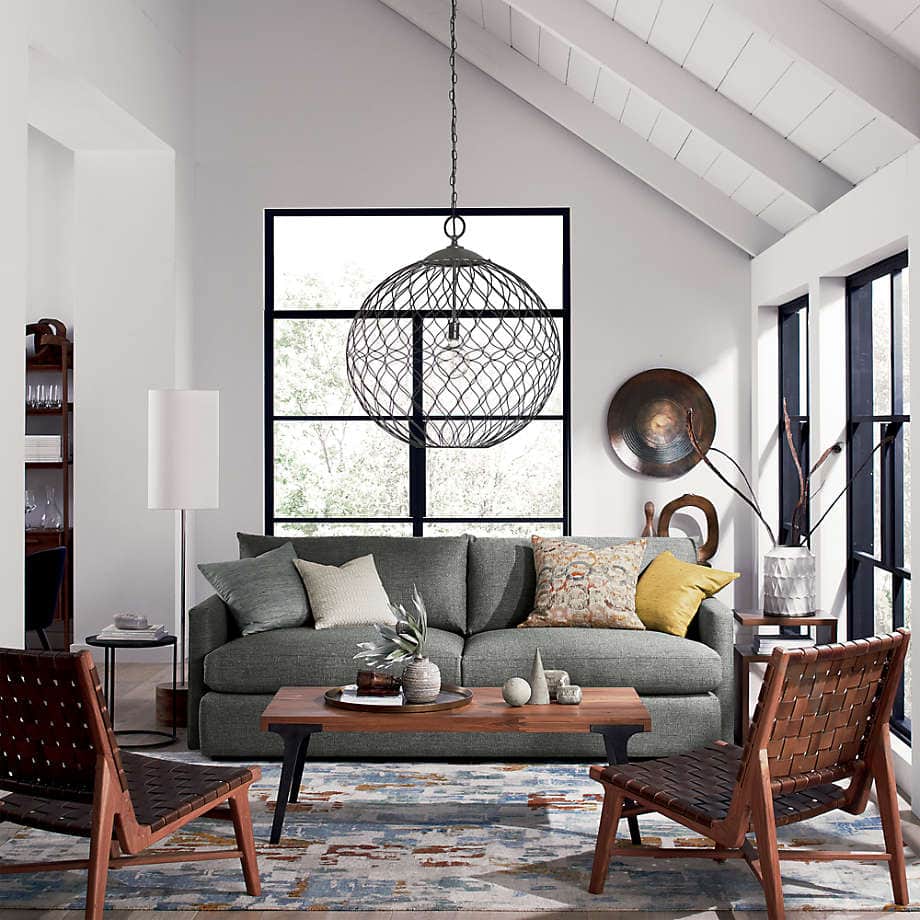 Seat depth is just as important as seat height. Because the farther back you can sit, the more legroom you will have.
This sofa from Crate and Barrel comes in two depths: 41 or 46 inches – both of these options are about twice as deep as your average sofa. You can customize the chaise placement and choose from over 200 fabric colors.
Build An Oversized Sectional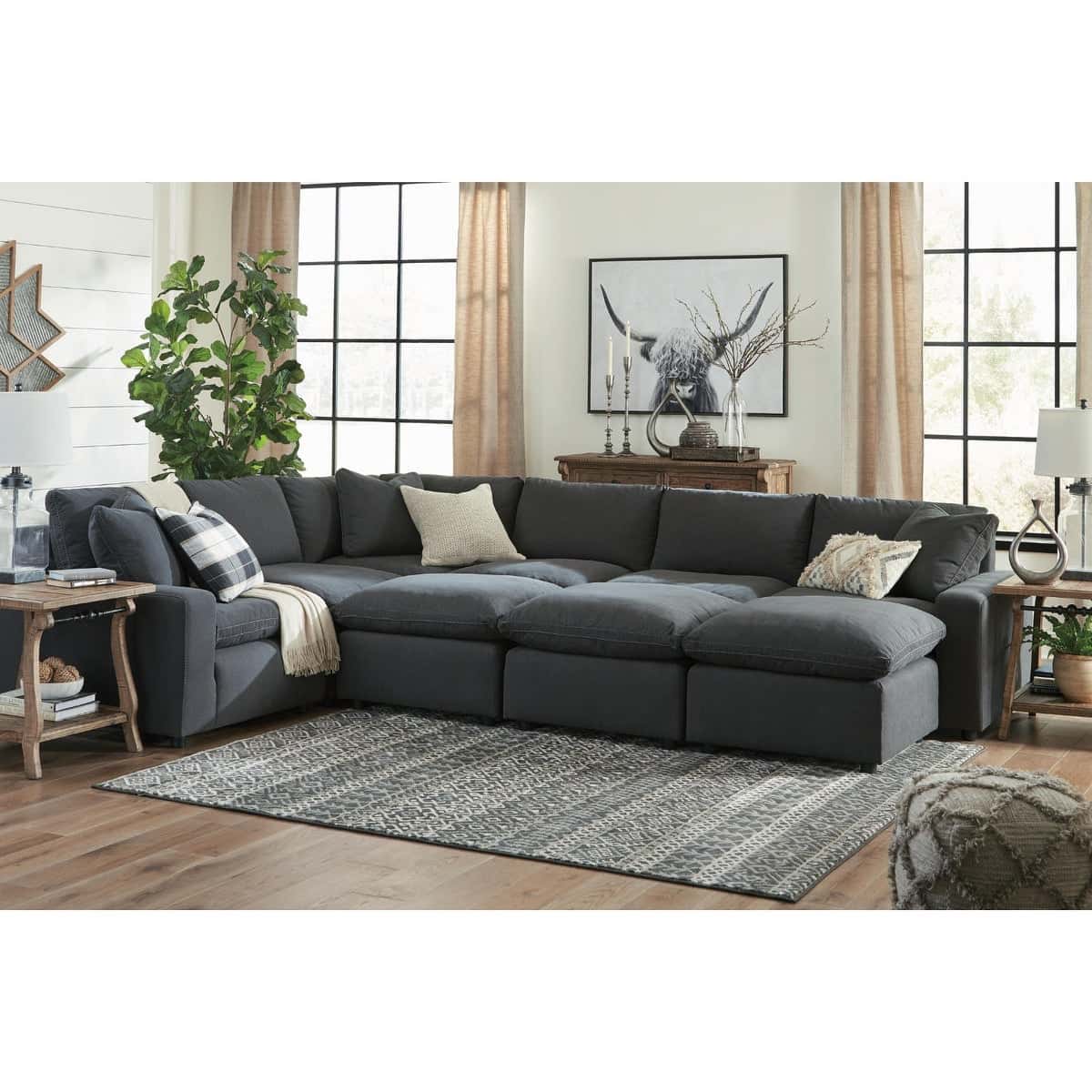 If you can't find a couch the perfect size for your space, look for options that allow you to piece together sections for a custom fit.
This customizable sofa comes from Overstock. It has a seat height of 22 inches, and the seat depth on the corner piece is 29 inches. It comes in charcoal gray, which coordinates with all other colors.
Check Out This Sofa with a 22 inch Seat Height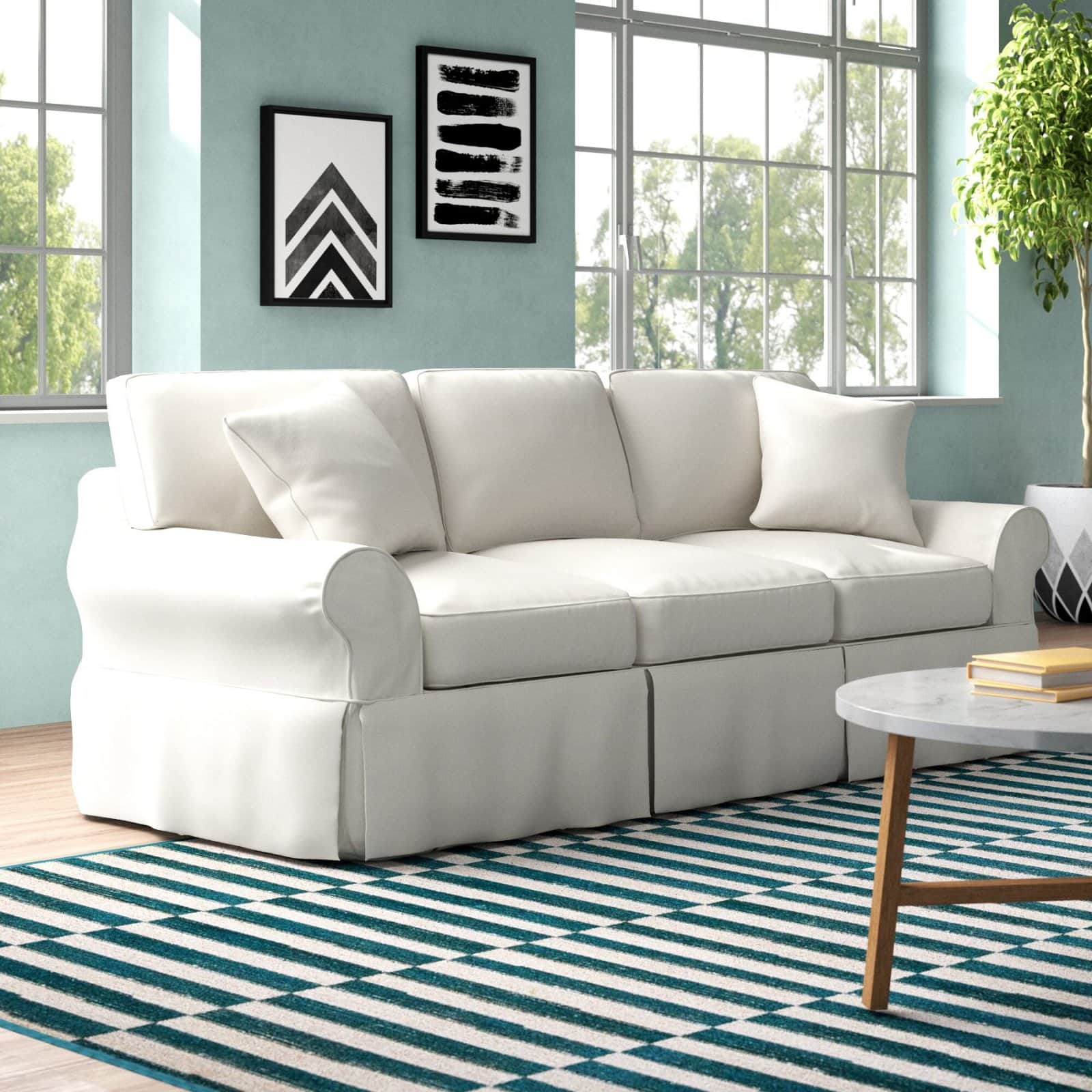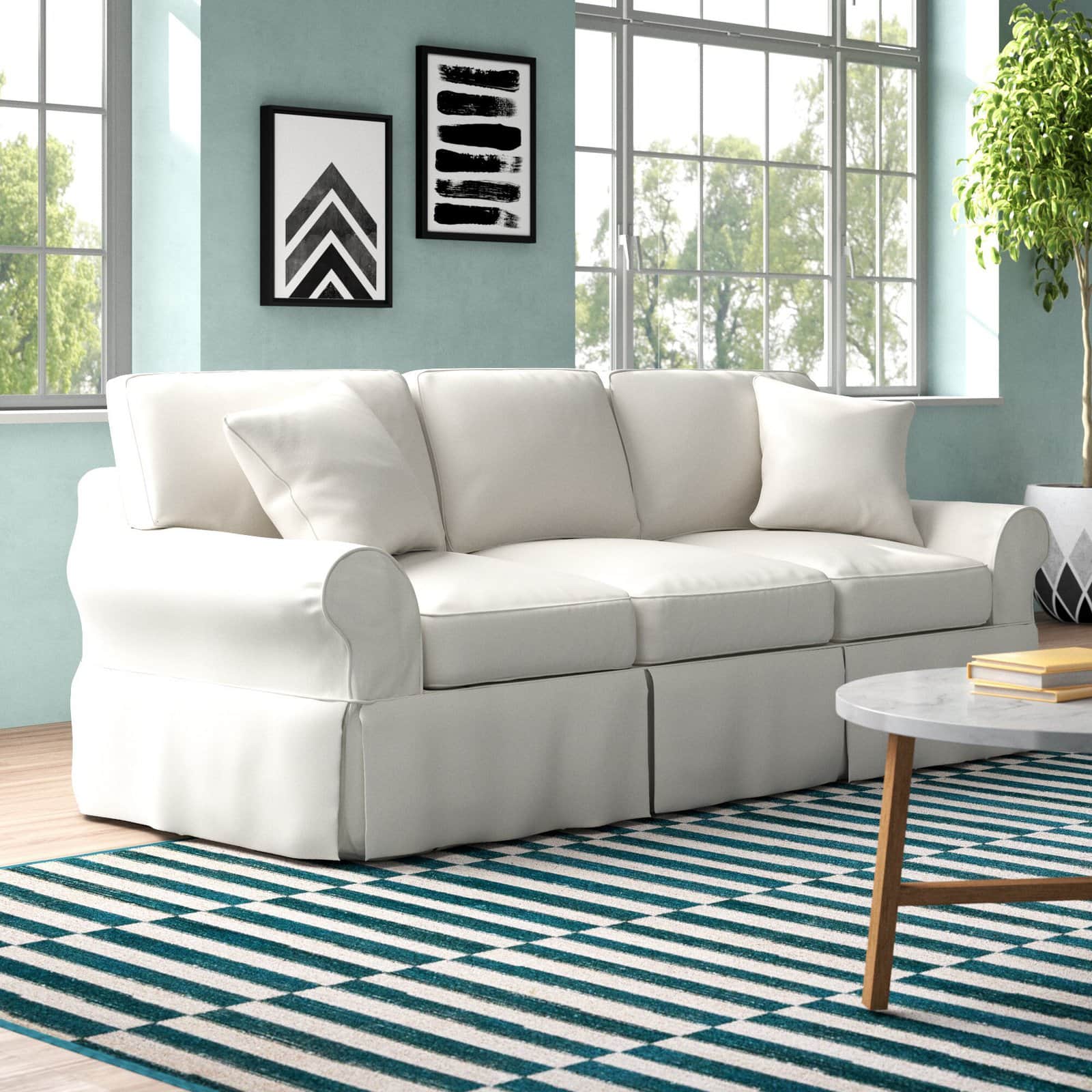 When you're tall, sitting on a tiny sofa with a 15-inch seat height is not only uncomfortable but awkward. You need something that doesn't make you feel like you're sinking to the ground. Luckily, you can check out this 22-inch seat height couch from Wayfair.
This slipcovered sofa bed is heavy-duty and ideal for tall people. It's 88 inches long and comes in over 50 color choices.
Pull In Traditional Style with an Oversized Tufted Sofa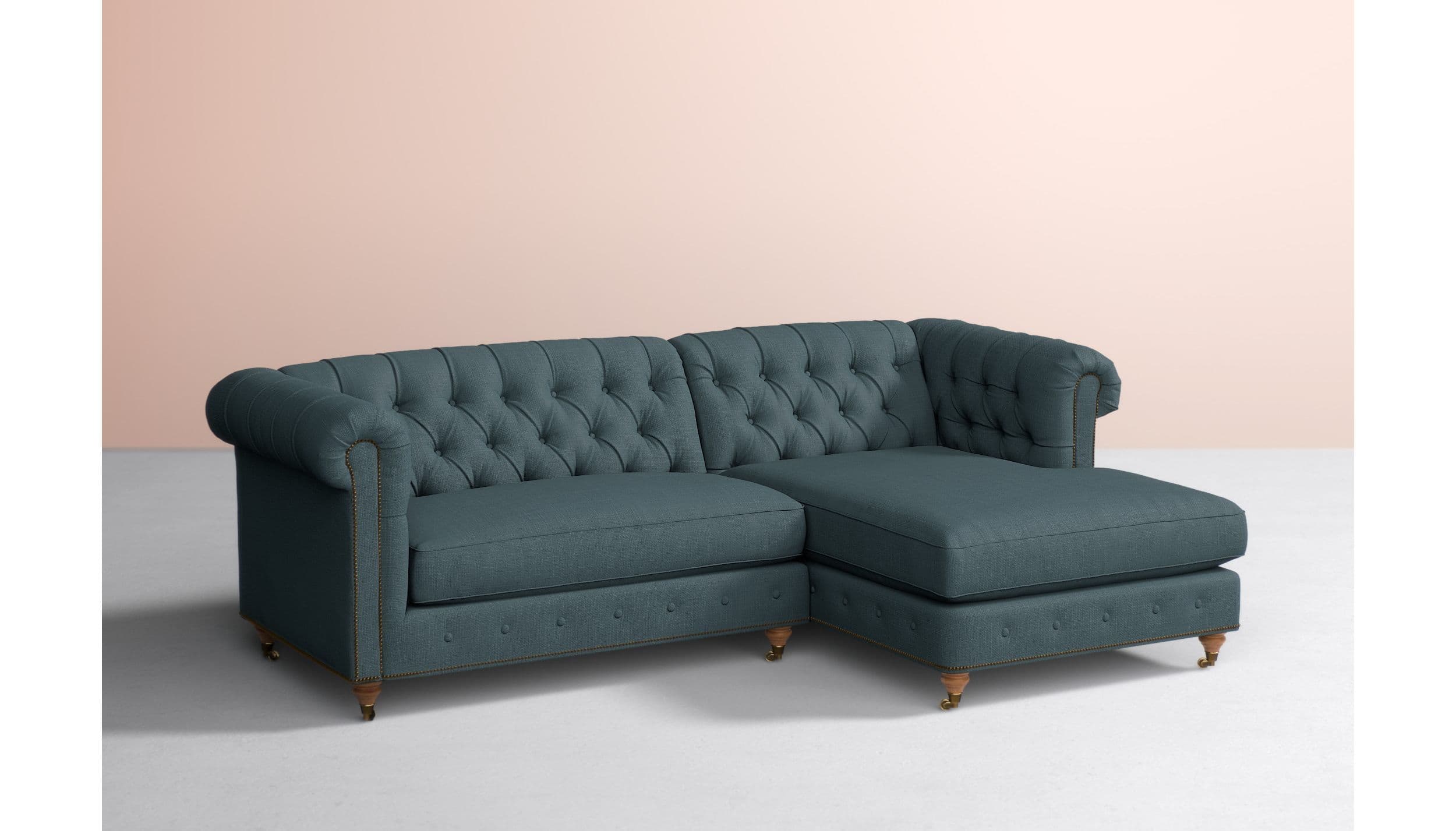 If you like traditional style, this button-tufted sofa is hard to beat. It features rolled arms, nailhead trim, and maple legs, giving it an elegant look.
And luckily, it's oversized. It has a seat height of 19 inches, a seat depth of 23 inches, and is 108 inches long. You can order it in one of six fabric choices and multiple colors.
Sprawl Out on an Extra Long Couch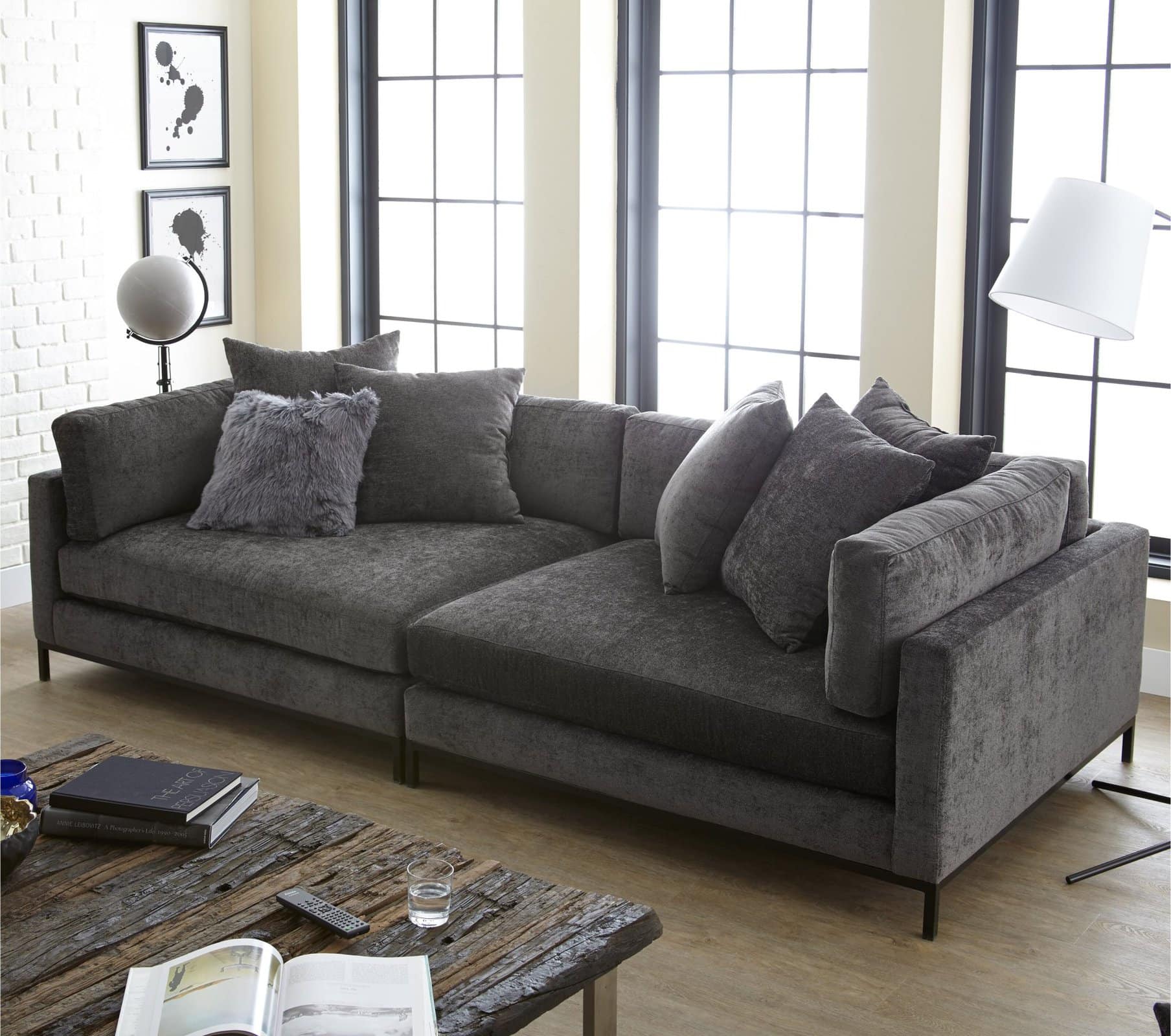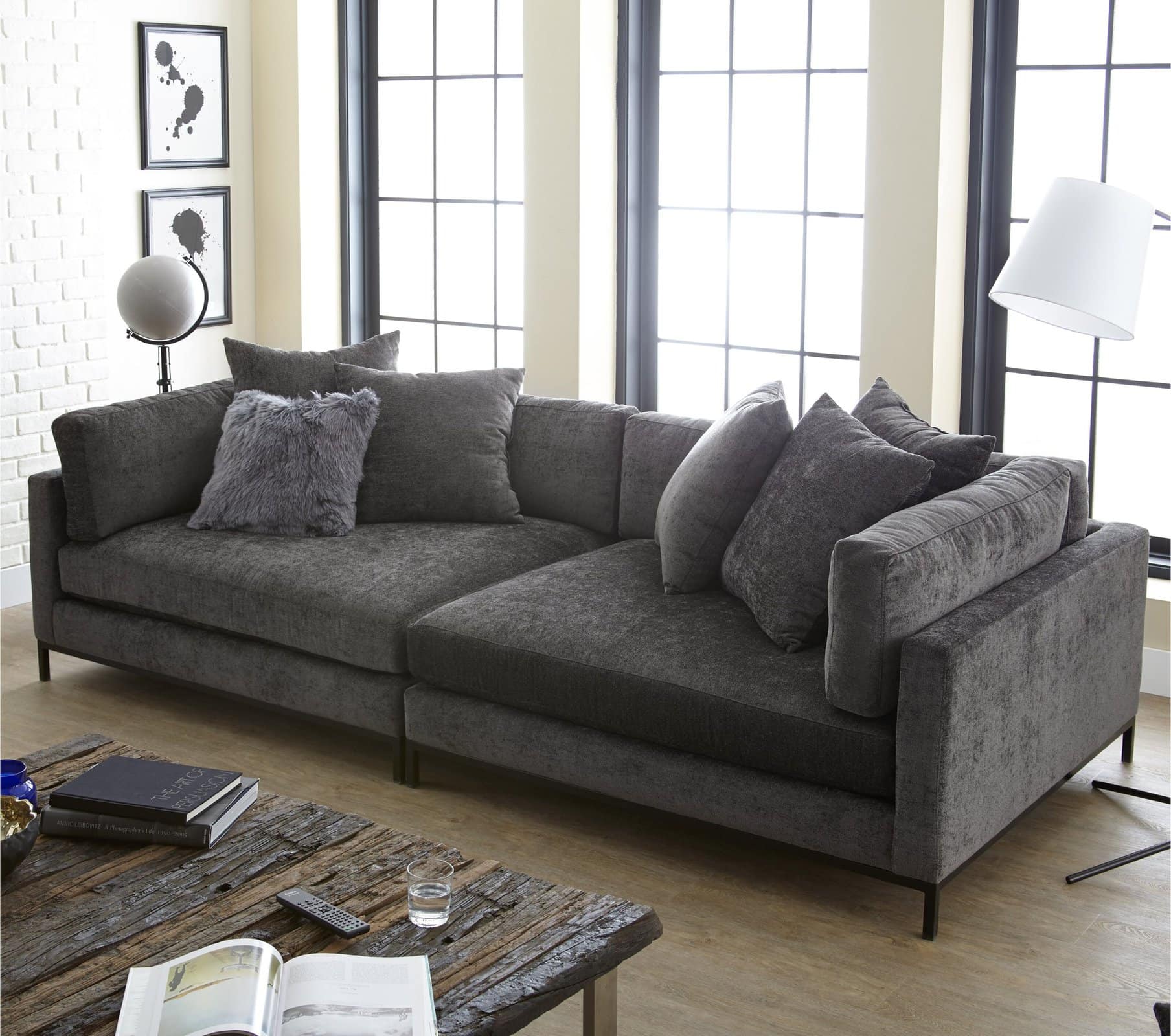 Want a couch you can take a nap on? This may be the one.
From Wayfair, this sofa is 118 inches long with a 48-inch seat depth. The seat height is pretty average at 17.5 inches, but the depth more than makes up for it. It has reversible cushions and comes in five colors.
Consider a Pillowtop Reclining Sofa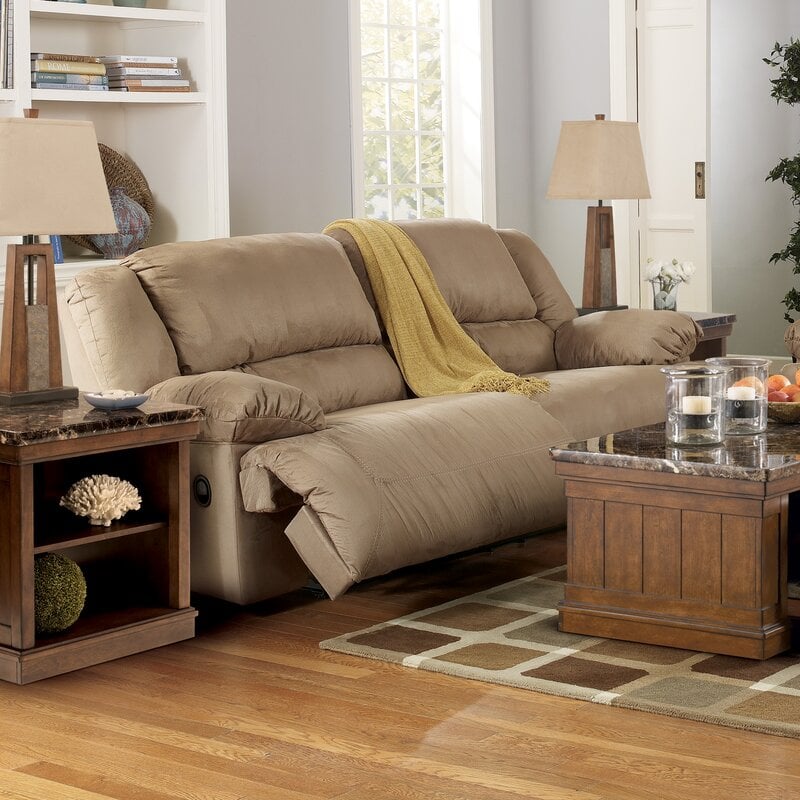 If comfort is what you're after, it's hard to beat this pillowtop reclining sofa. It's 96 inches long and the perfect design for vegging out in front of the TV.
This couch comes from Wayfair and has a 21-inch seat height with a 24-inch seat depth. It comes in a mocha microfiber upholstery which will match most interiors.
Outfit a Smaller Living Room with this Minimal Gray Sofa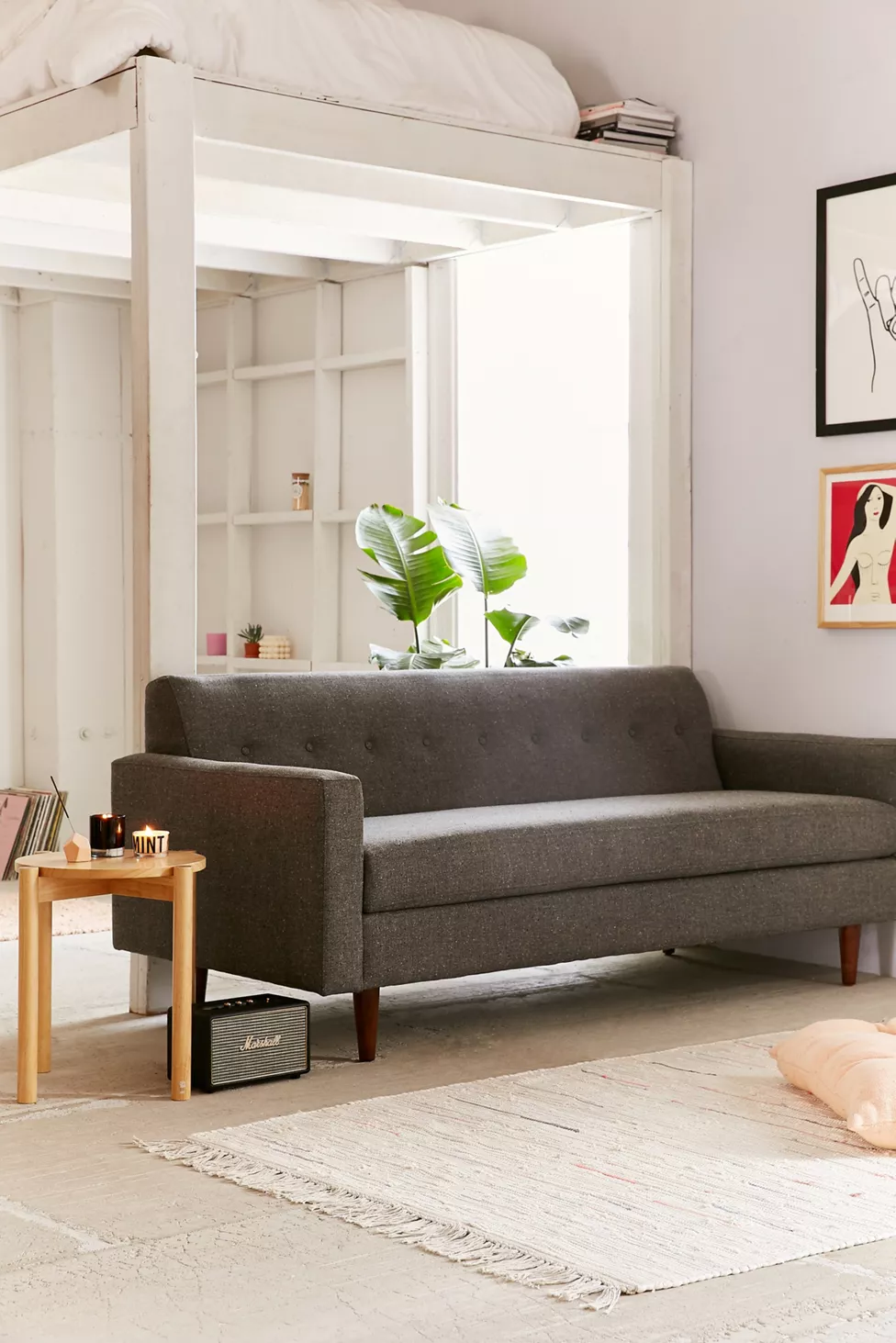 If you're looking for a small sofa or tall loveseat, this one from Urban Outfitters might work. It has a minimal mid-century look, appropriate for modern rooms.
The couch is 77.5 inches long with a 19.5-inch seat height and 21-inch seat depth. You could use this in an apartment, small living room, or as a loveseat.
Cozy Up on a Polyester Linen Blend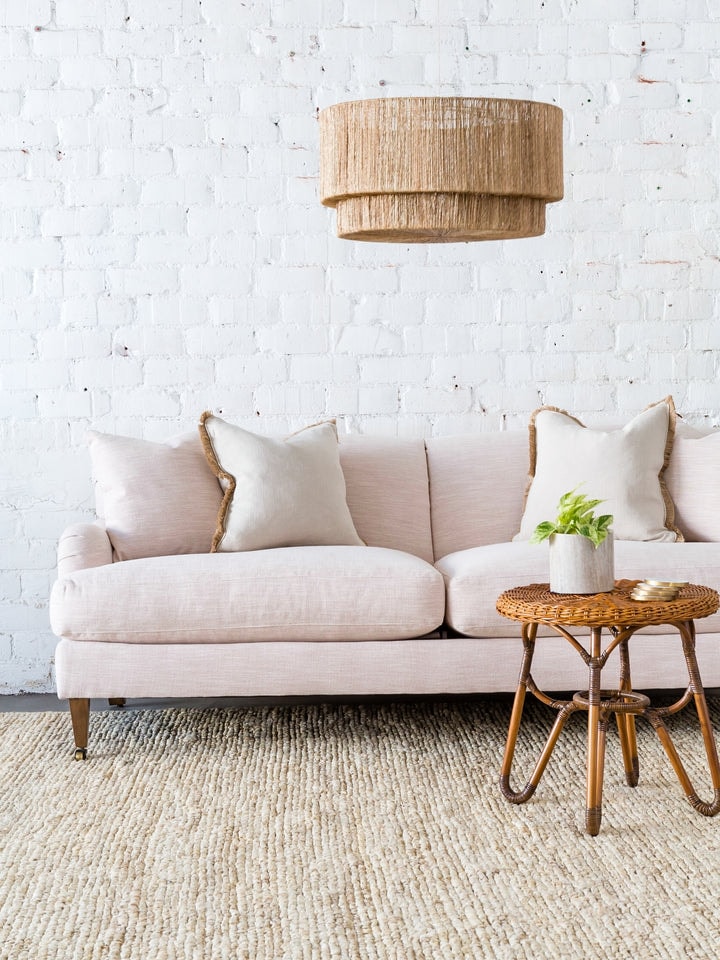 Are you looking for an oversized sofa with a feminine touch? This blush pink couch from Lulu and Georgia packs in comfort while adding softness to a room.
The sofa is 86 inches wide with a 21-inch seat height and 24-inch seat depth. It has thick, plush cushions and high-quality construction.
Add a Modern Touch with This Extra Deep Sofa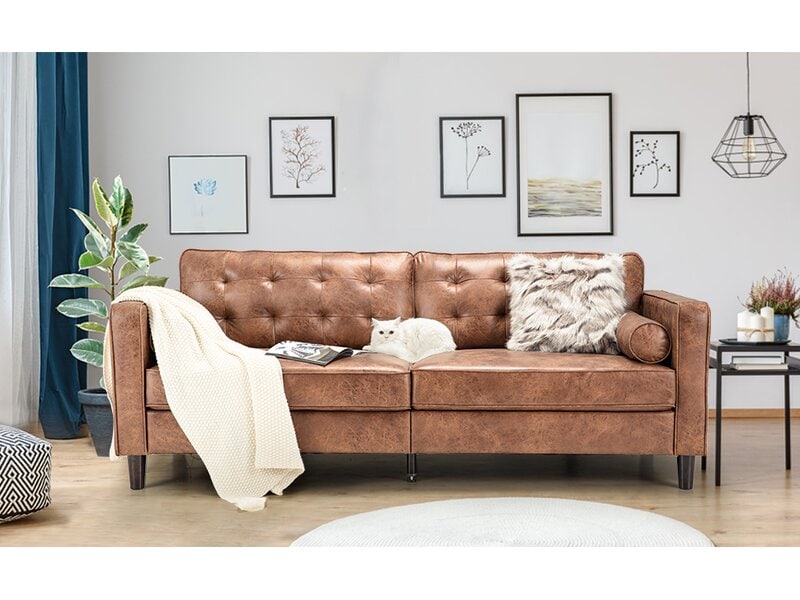 This faux leather rolled arm option is a great contender if you're looking for a sleek sofa. While the seat height is pretty average at around 18 inches, it has extra deep seats at over 34 inches.
The couch is 84 inches long and features reversible cushions. The faux leather has a lived-in look that makes it appropriate for any decor style.
Use This Sofa in Any Space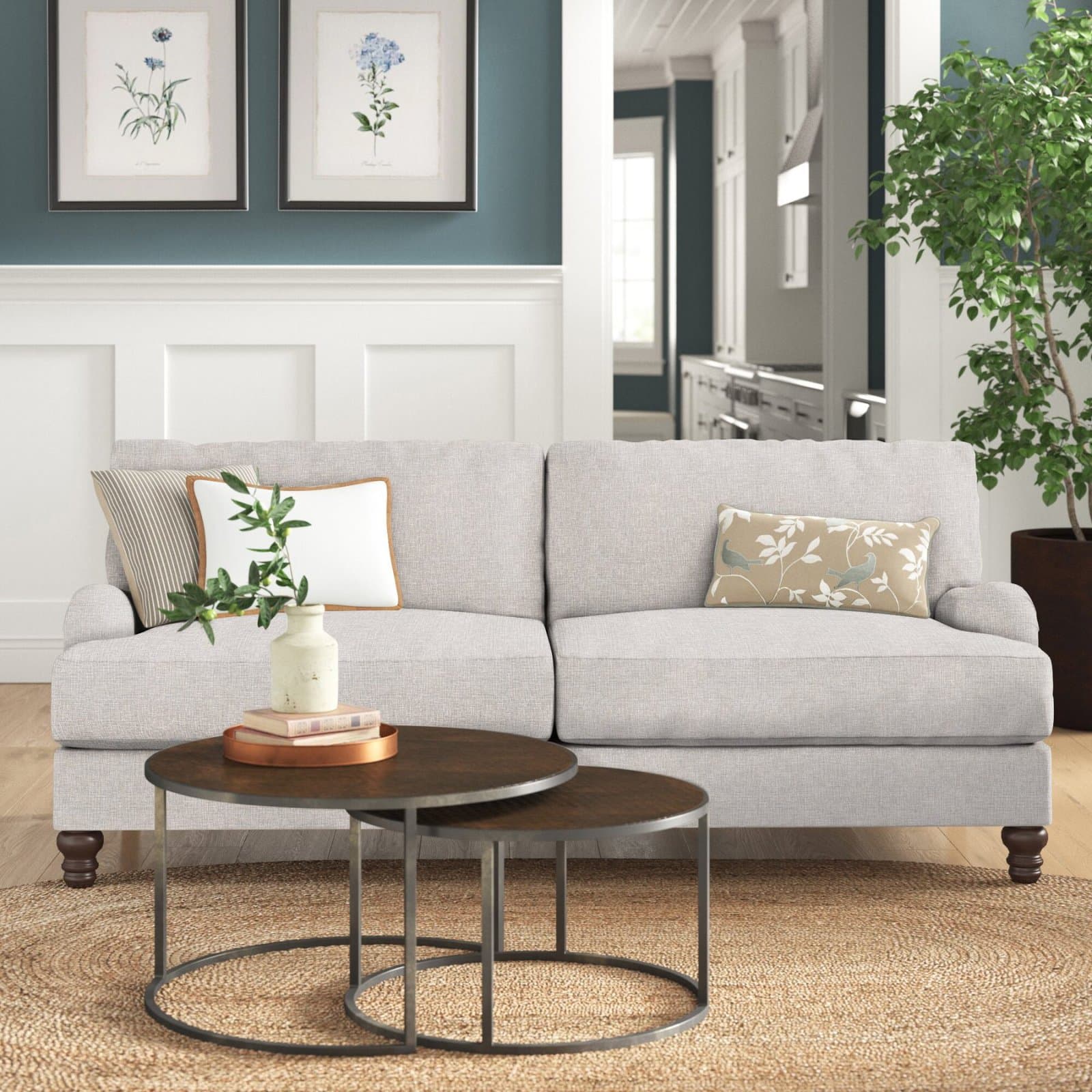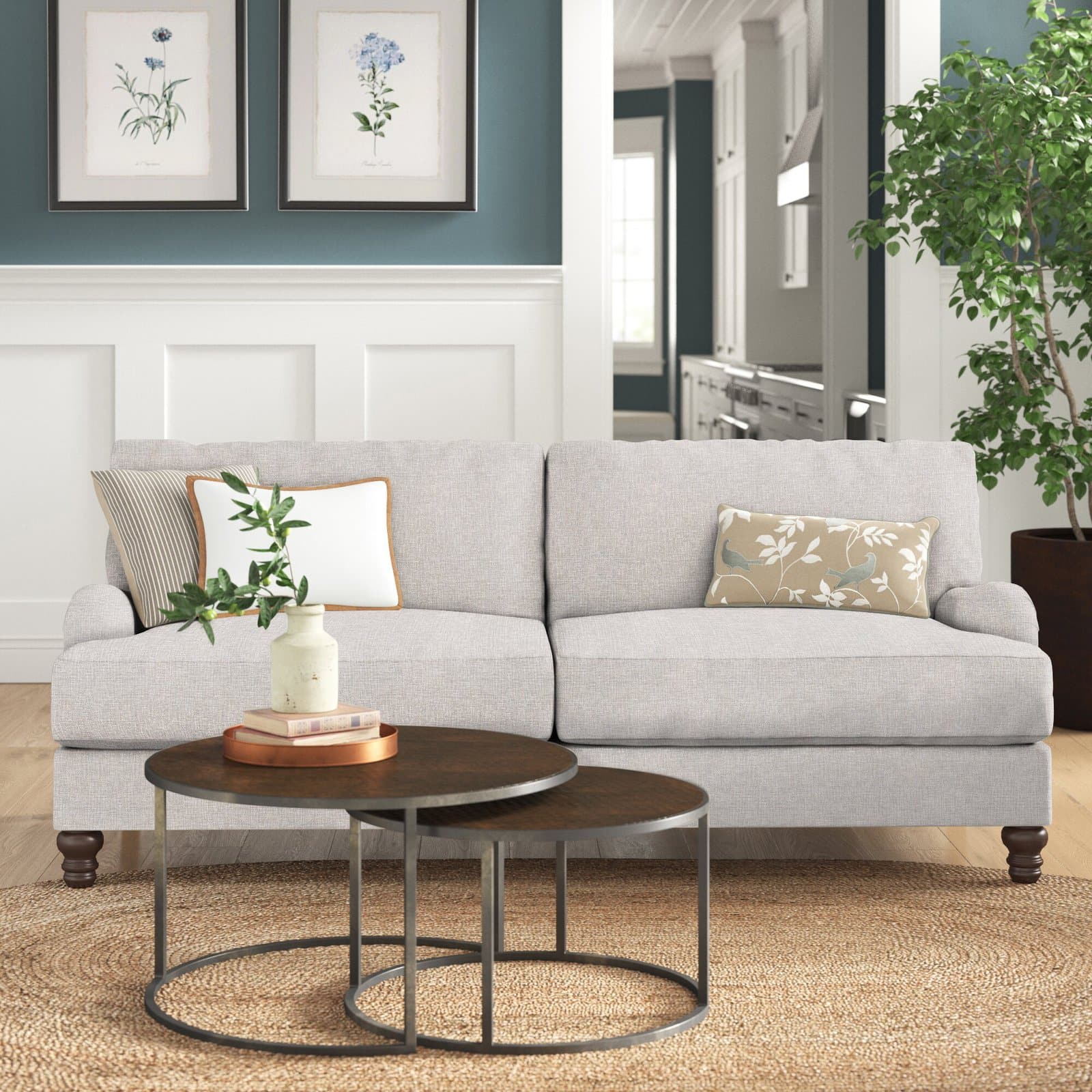 The best sofas have classic shapes that can grow with you over time. While this one is more traditional, it will work in about any space.
From Wayfair, this couch has a 21-inch seat height and 22-inch seat depth. It comes in more than 50 colors, so you'll easily be able to find one you like.
Snuggle Up on this Square Arm Sofa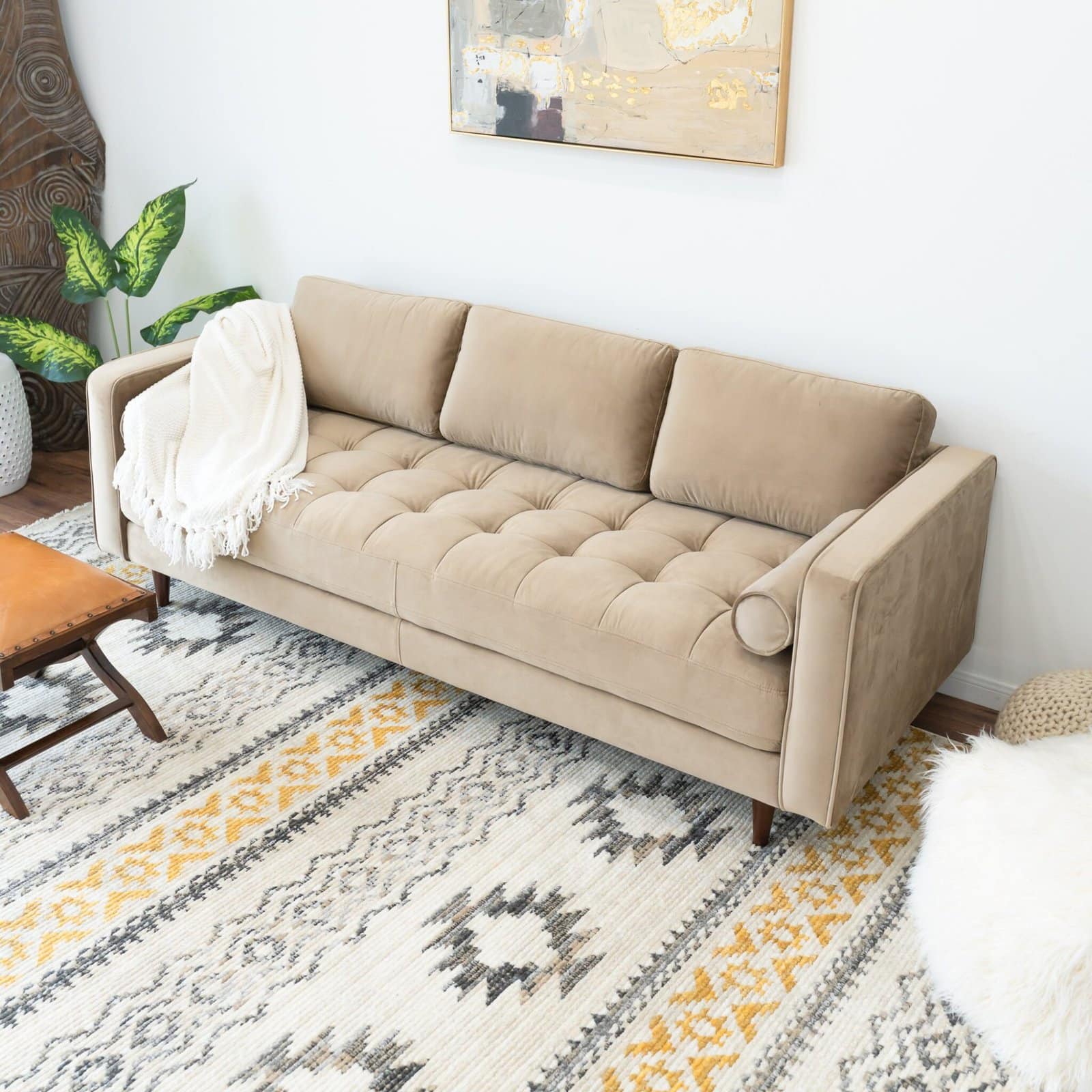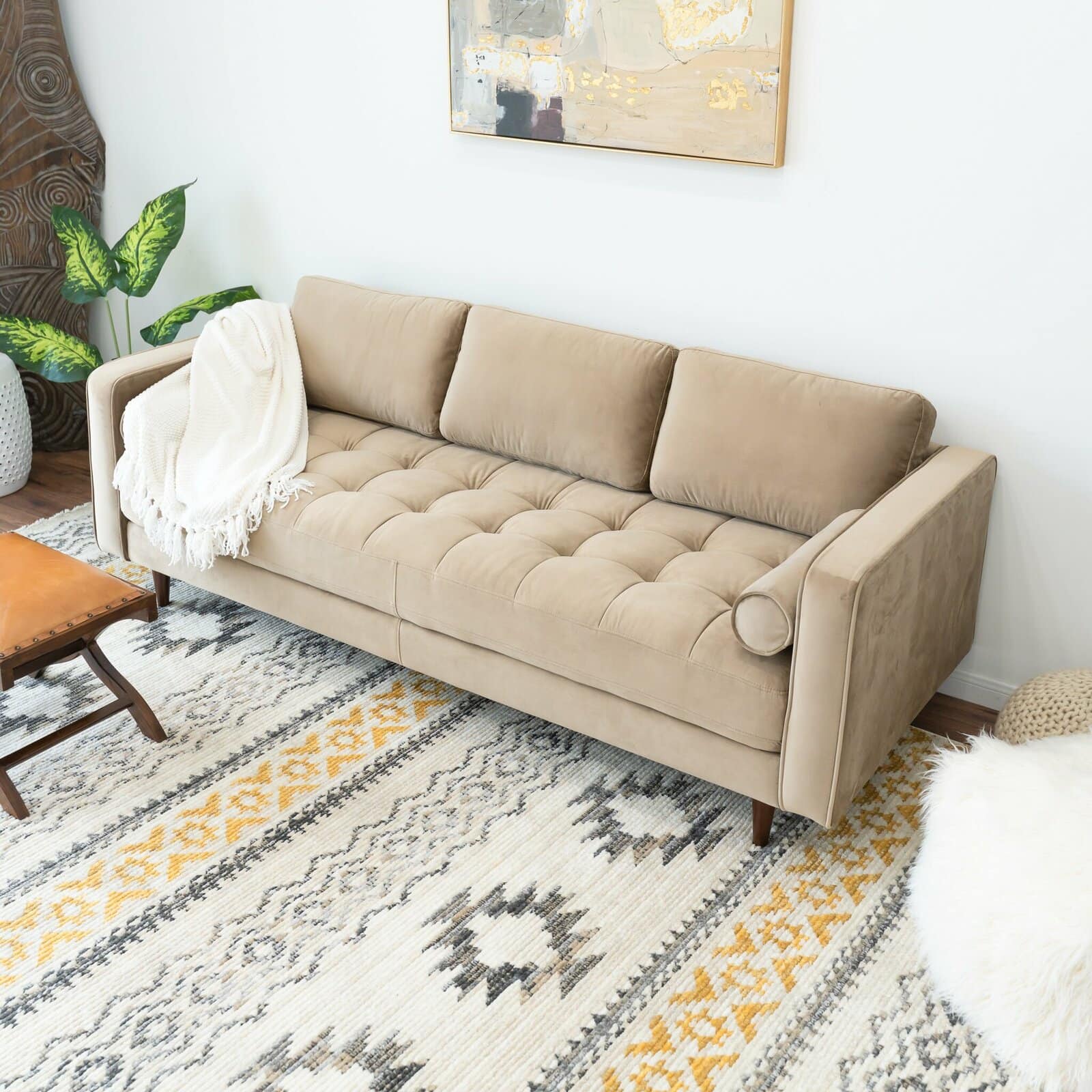 If you want a large but modern sofa, this one is a good fit. It's 88 inches long, which will give you plenty of room to lay down.
It comes in four colors and two fabrics: linen and velvet. The seat height is relatively standard at 18.5 inches, but the seat depth is almost 25 inches.
Stretch Out on this 9 Foot Long Couch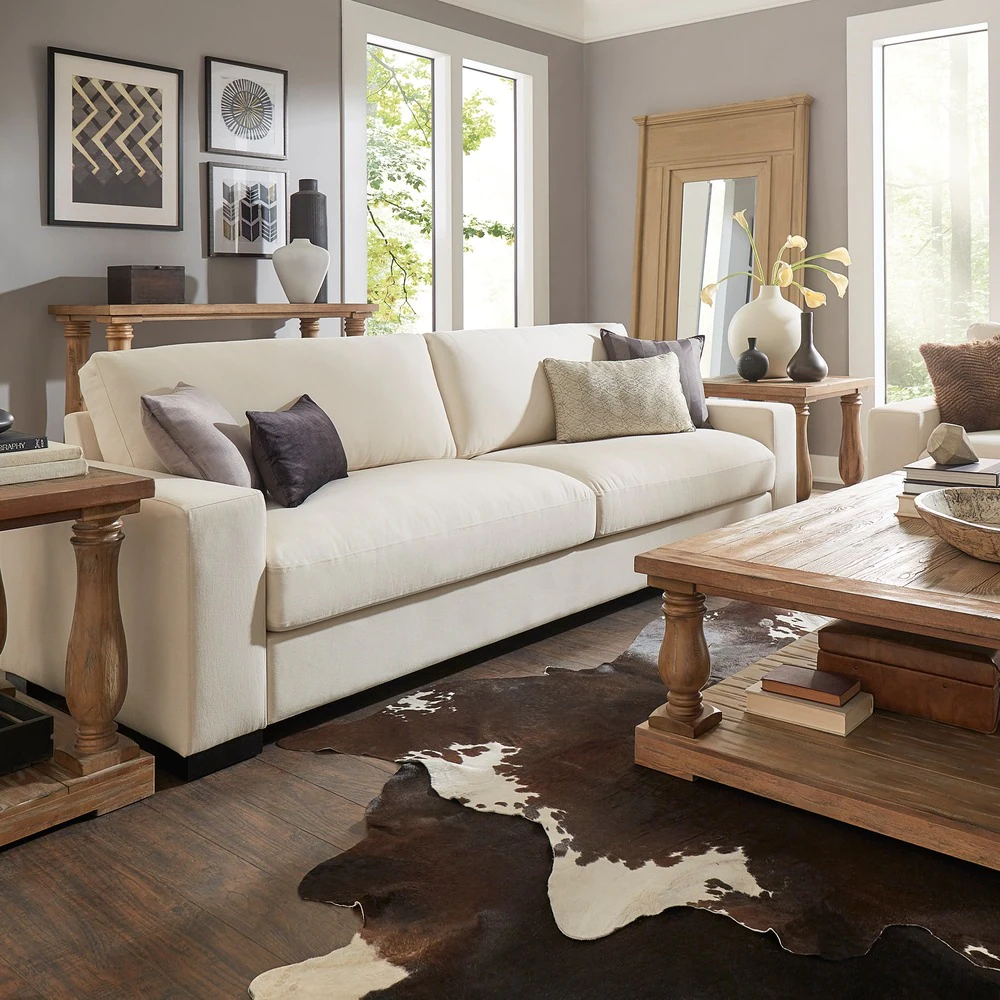 If you're tall, an extra-long sofa is a great investment. And this basic white sofa from Overstock fits the bill at 108 inches long.
The couch has a seat depth of 24 inches and a seat height of 23 inches – making it one of the best options for tall people. The only con is that it only comes in white, which probably isn't fitting if you have kids or pets.
Final Thoughts
If you're tall, you need a slightly oversized couch. It's a good idea to go with a sofa that has a seat height of at least 20 inches and a depth of 22 inches. You can adjust these numbers if one of the parameters is way above average.
Length is also essential if you're looking for a couch you can take a nap on. The standard sofa length is about 84 inches, but you can find sofas much longer.