Decorated Life is reader-supported. When you buy through links on our site, we may earn an affiliate commission. Learn More
DIY Wall Art – Recycling LOVE
By: Decorated Life Team
|
Art is the best wall decor! But what happens when you fall out of love with a piece you have made or bought? Do you ditch it or DIY it?
Tell me what you think.
This is the original sign. You can get details how to make it  here. But the do-over shows that recycling is definitely possible – even for LOVE.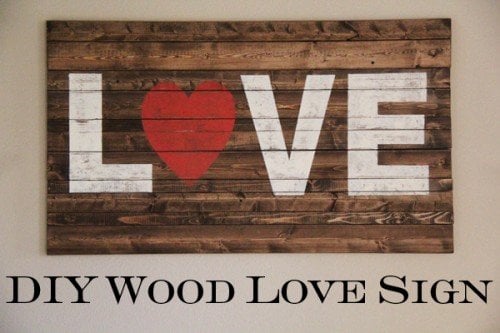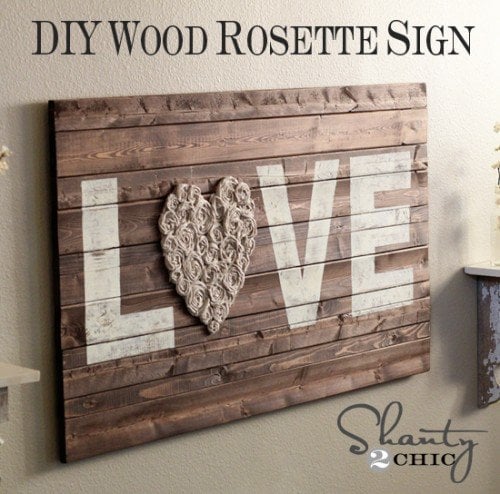 I prefer the muted colors of the fabric rosettes. The link below has more details for recycling love.