Decorated Life is reader-supported. When you buy through links on our site, we may earn an affiliate commission. Learn More
Does Beige Go With Gray?
Neutrals have an enduring popularity that can't be denied. These easy-to-use, versatile colors may be the first place you turn for your home's palette, but don't think of them as basic–you can get surprisingly sophisticated effects by combining neutrals.
Two of the most popular neutrals, beige and gray, find harmony as the celebrated color greige. But does beige go with gray when these two colors are separate?
The answer is: absolutely!
These two colors are the foundation for many neutral palettes. They can be customized to support any decor style, but are prominently featured in minimalist decor.
But don't think that just because you're starting with neutrals, that you're stuck with them! Beige and gray can come together to support a wide range of other colors.
Let's explore some examples of gray and beige in action to see what these two colors can do together!
Starting with the Basics
Simply combining beige and gray on their own creates a statement that can guide the look and feel of a room. These colors balance each other, bringing together warm and cool tones in a way that's pleasing to the eye.
Warm and Cool Living Room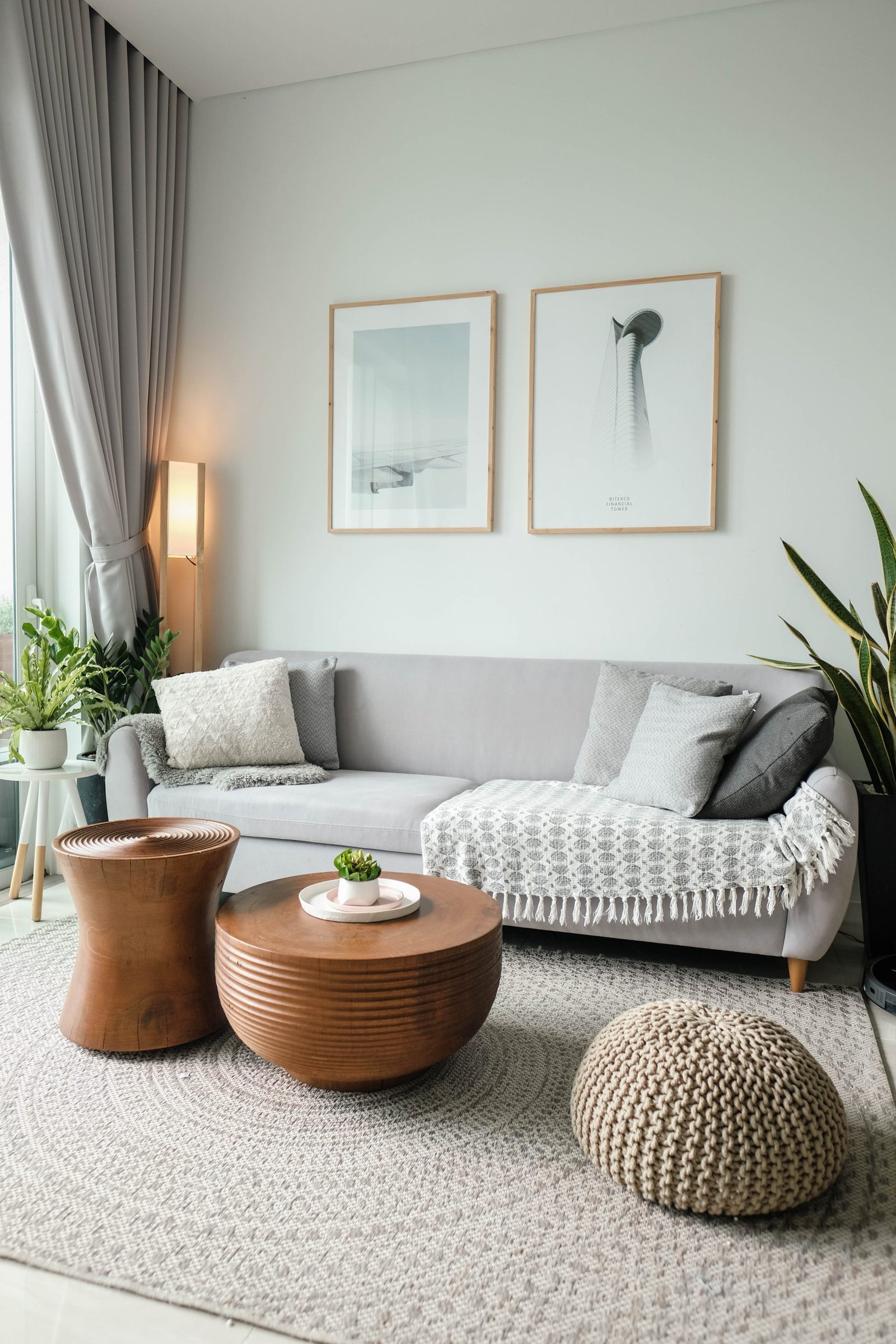 The yellow undertones of beige can act like an accent color for gray. In this living room, a beige bean bag pops in front of a gray couch with a monochrome decorative pillow scheme. The different shades of gray in the throw pillows create interest on the couch.
Balanced Office Space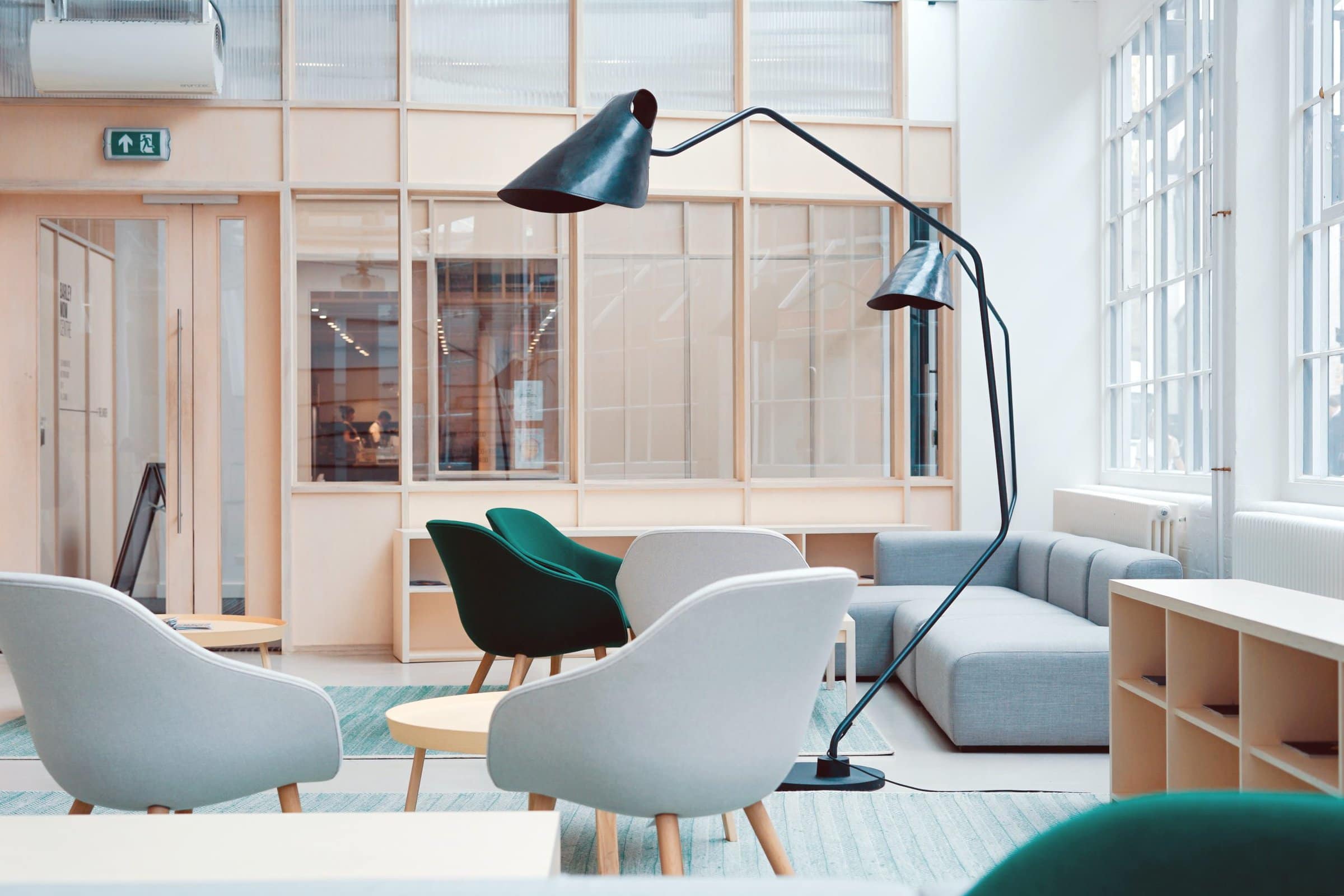 Soft gray chairs and light natural wood walls give this office a calm, balanced look that's perfect for productivity. The beige areas draw your attention because they are bright, while the gray areas provide a place for your eyes to rest.
Simple Neutral Textures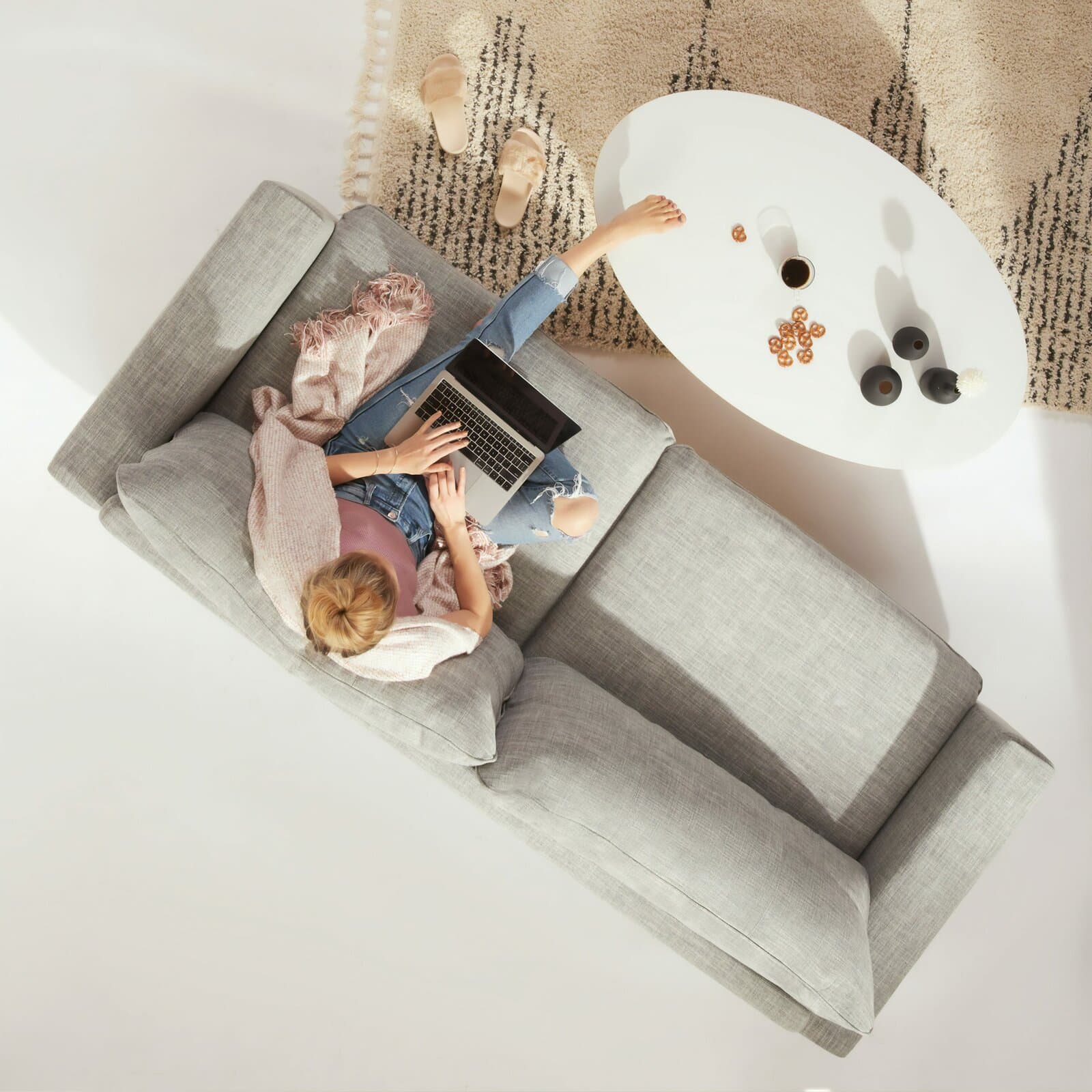 A light gray couch and a light beige area rug complement each other in this simple, neutral living room. The varying textures offer some visual interest.
Making Colors Pop
You're not restricted to using beige and gray on their own! Consider using different shades of these two colors for a stronger visual impact. You can also combine them with some of your other favorite colors for a personalized color palette.
Since gray and beige are both neutrals, they will readily support other colors, and you can easily change up the style of a room by adding colorful decor accents like throw pillows, artwork, baskets or other storage, and even potted plants.
Rose Gold Hotel Style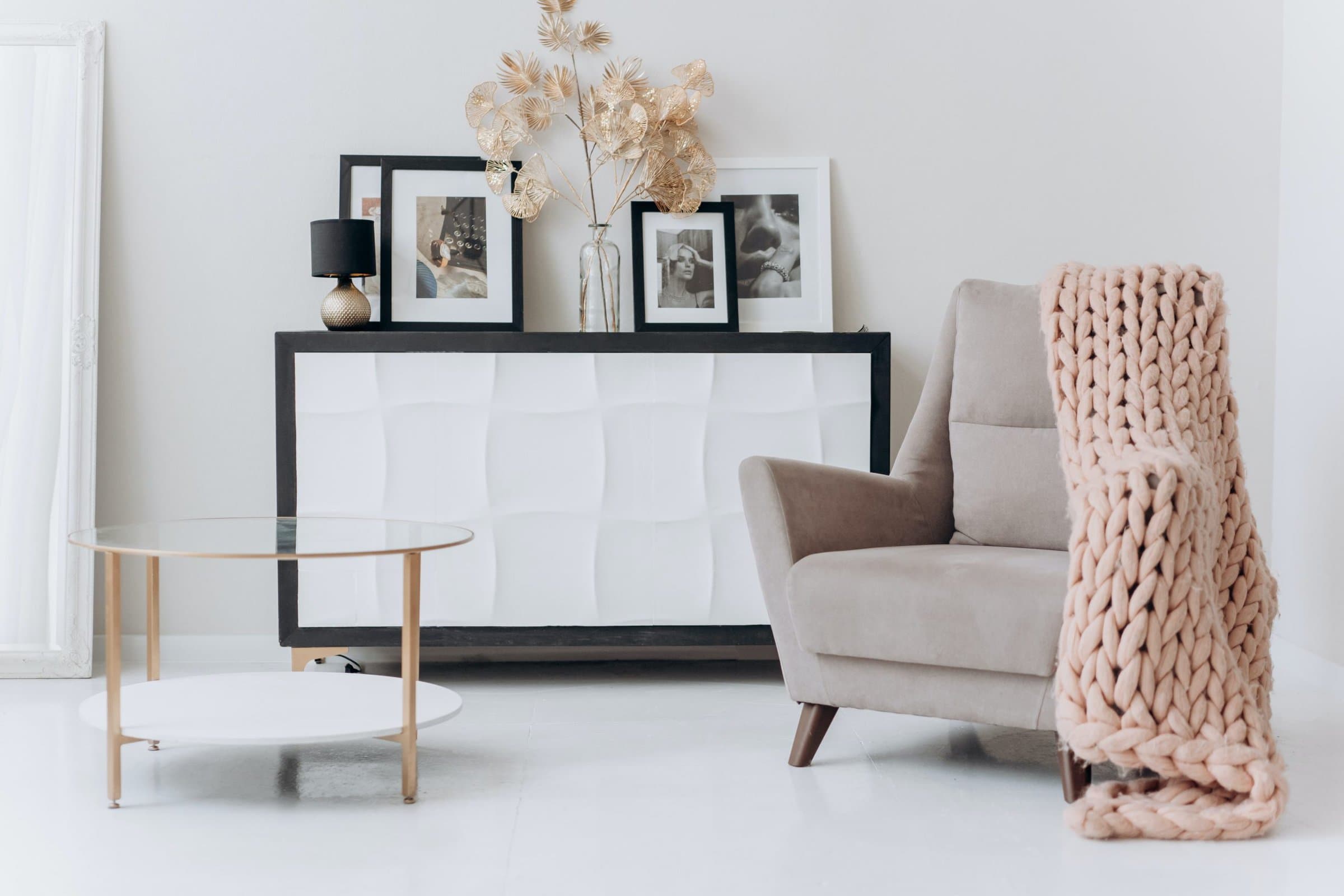 This warm, rosy-toned beige chunky knit blanket provides both a pop of color and an element of coziness against a gray upholstered chair. The various gold elements in the decor all call out to the blanket, while the overall gray space keeps the room calm.
Vibrant Accent Pillows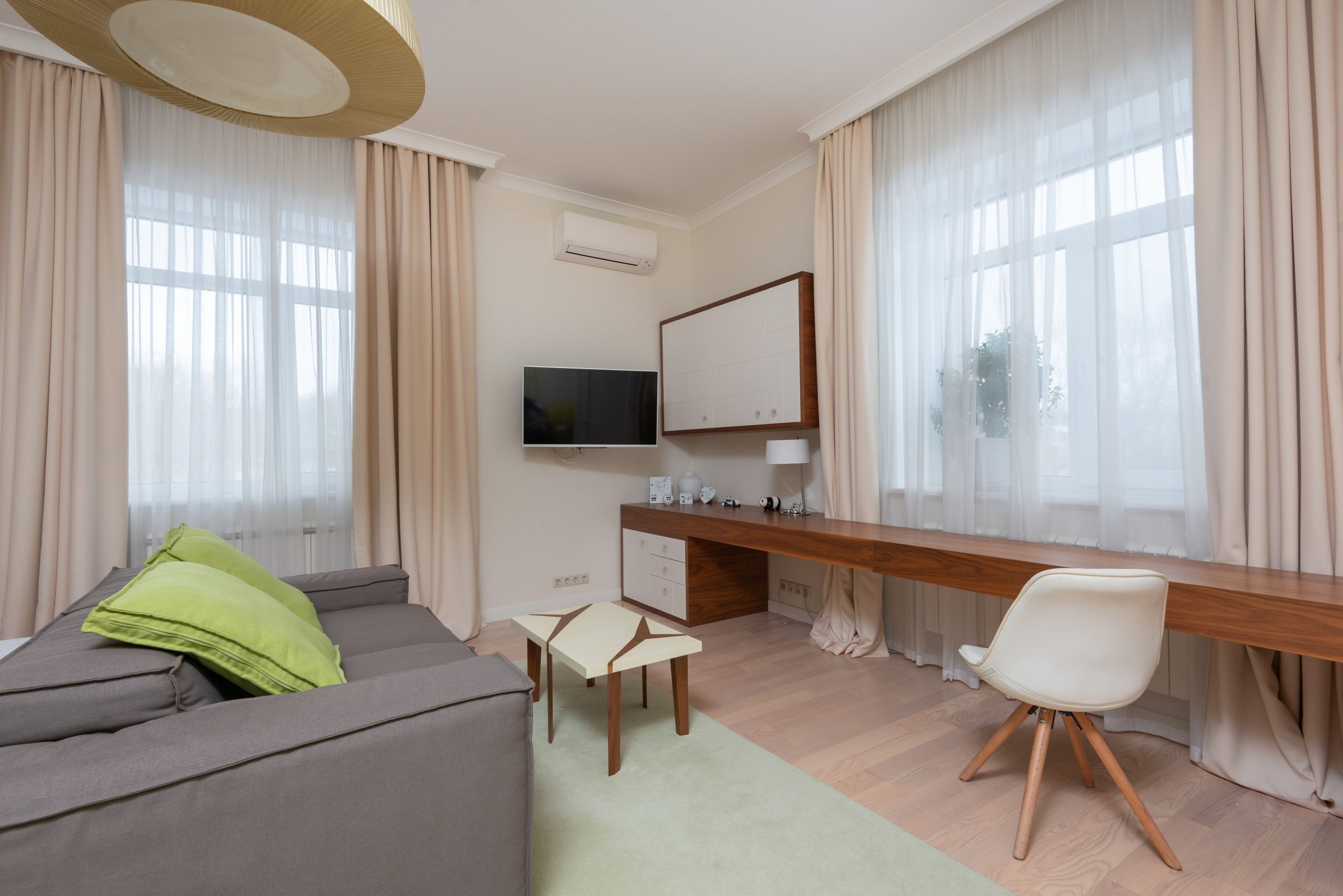 In this hotel-vibes bedroom, a gray loveseat sets the stage for some bright lime accent pillows, while the windows are framed with long beige curtains.
Dark and Light Neutrals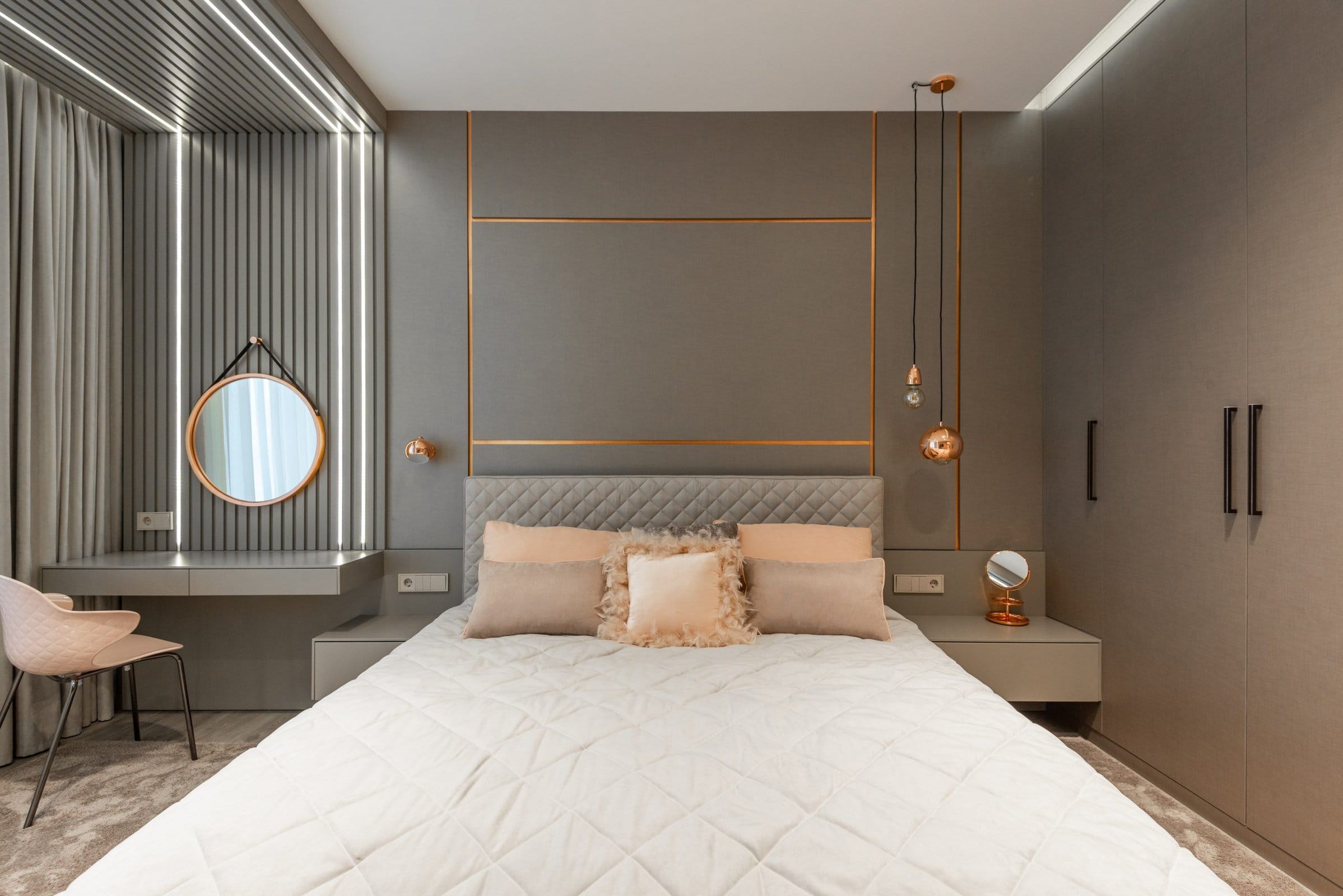 A helpful hint: varying the shades of gray and beige can punch up this color combo. In this bedroom, a medium charcoal gray is the backdrop for an array of beige pillows. Neutral doesn't need to mean bland!

Gray and Beige Backdrop for Color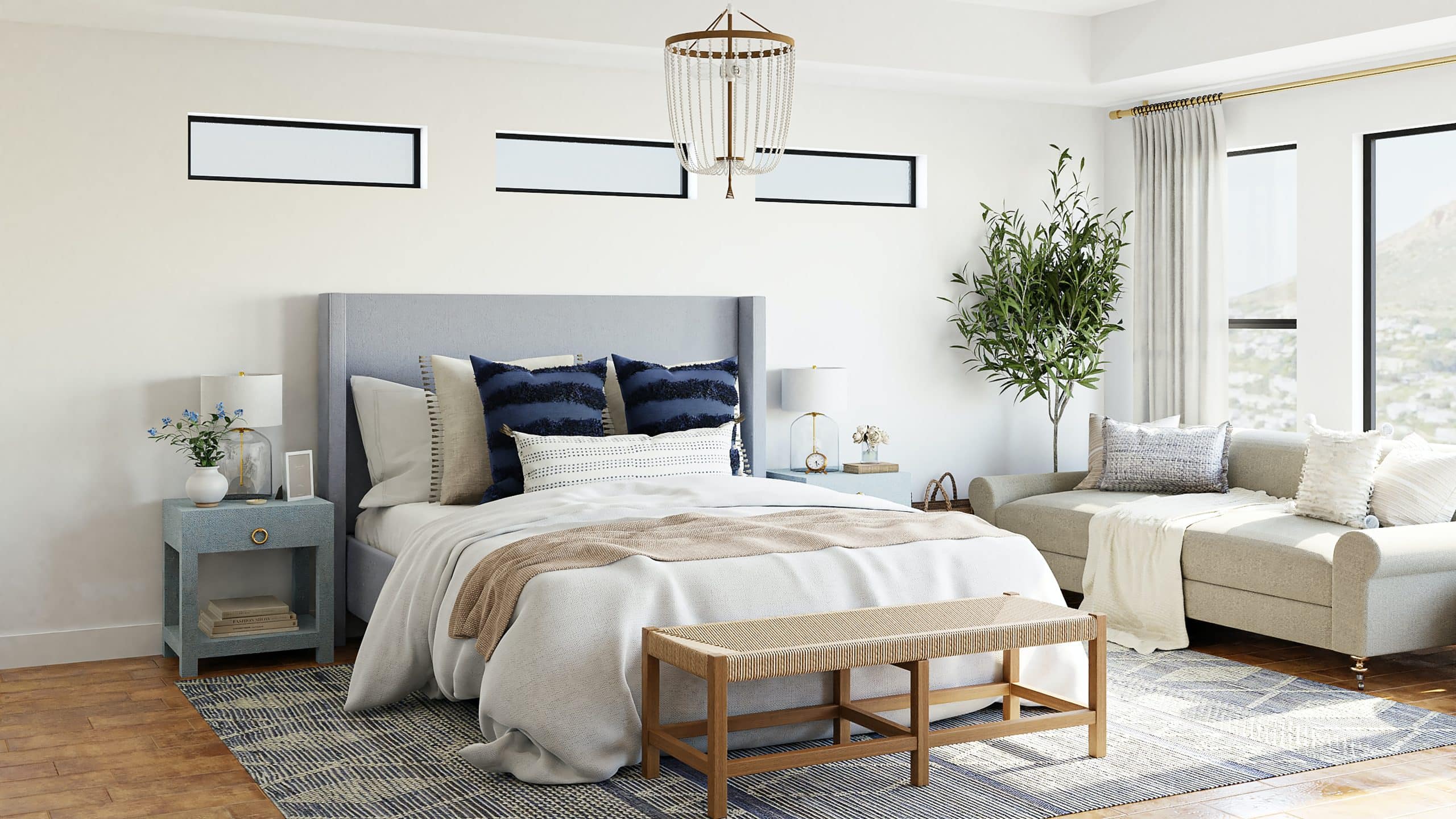 The primary furnishings in this bedroom are gray and beige, which creates a neutral backdrop for exploring other colors. Blue and white brighten and uplift the space, and both really pop against their neutral color companions. The green from the plants is another great coordinating color option for gray or beige, and adds freshness.
Using Contrasts to Advantage
There are lots of contrasts available to you to elevate the look of beige and gray. Darker and lighter shades of these two colors are an easy ticket to a visually stunning design. You can also vary elements like pattern and texture to add interest to your space.
Understated Neutral Elegance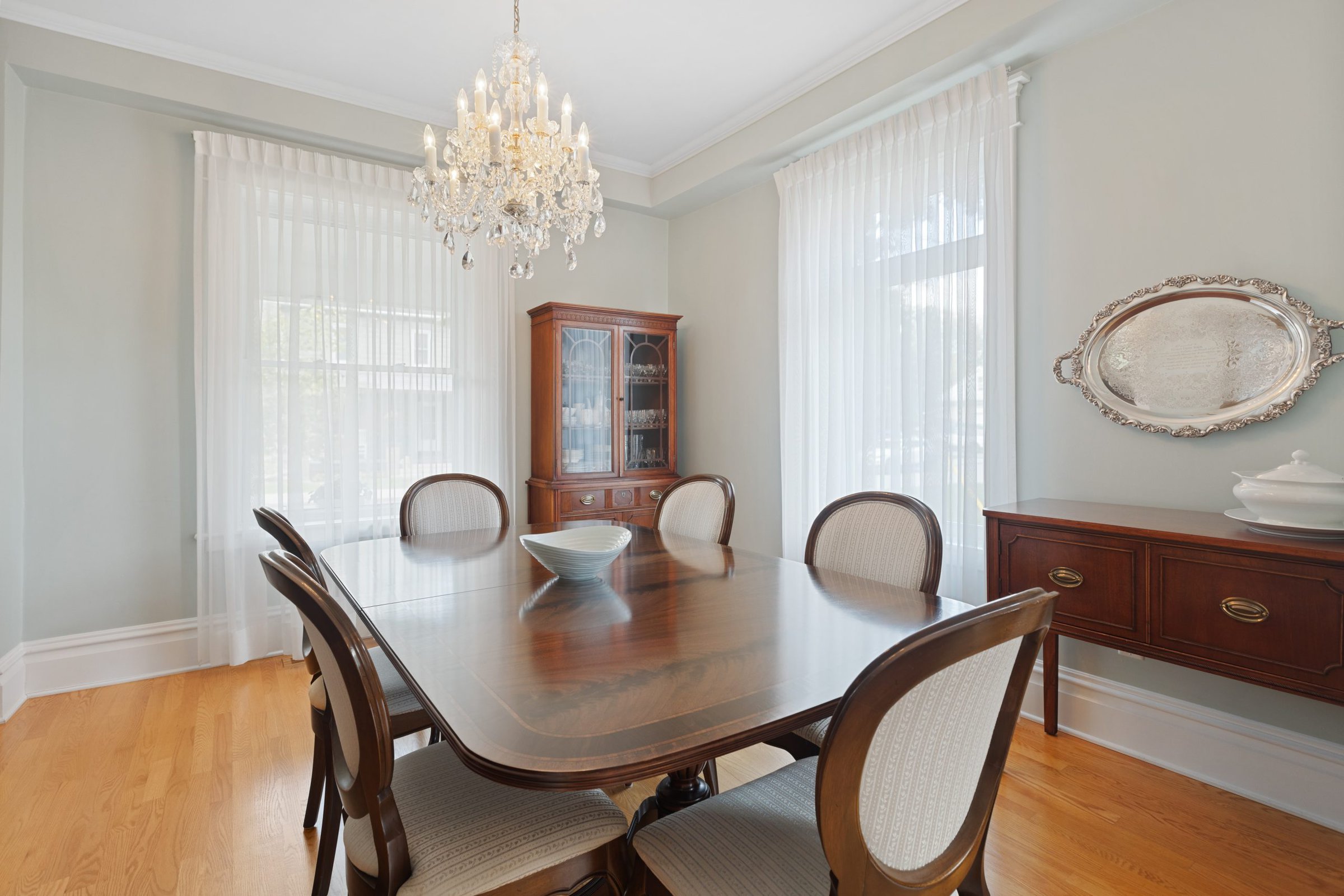 In this dining room, upholstered pale beige chairs are set against classic gray walls for an upscale and luxurious look.
Minimalist Bedroom Palette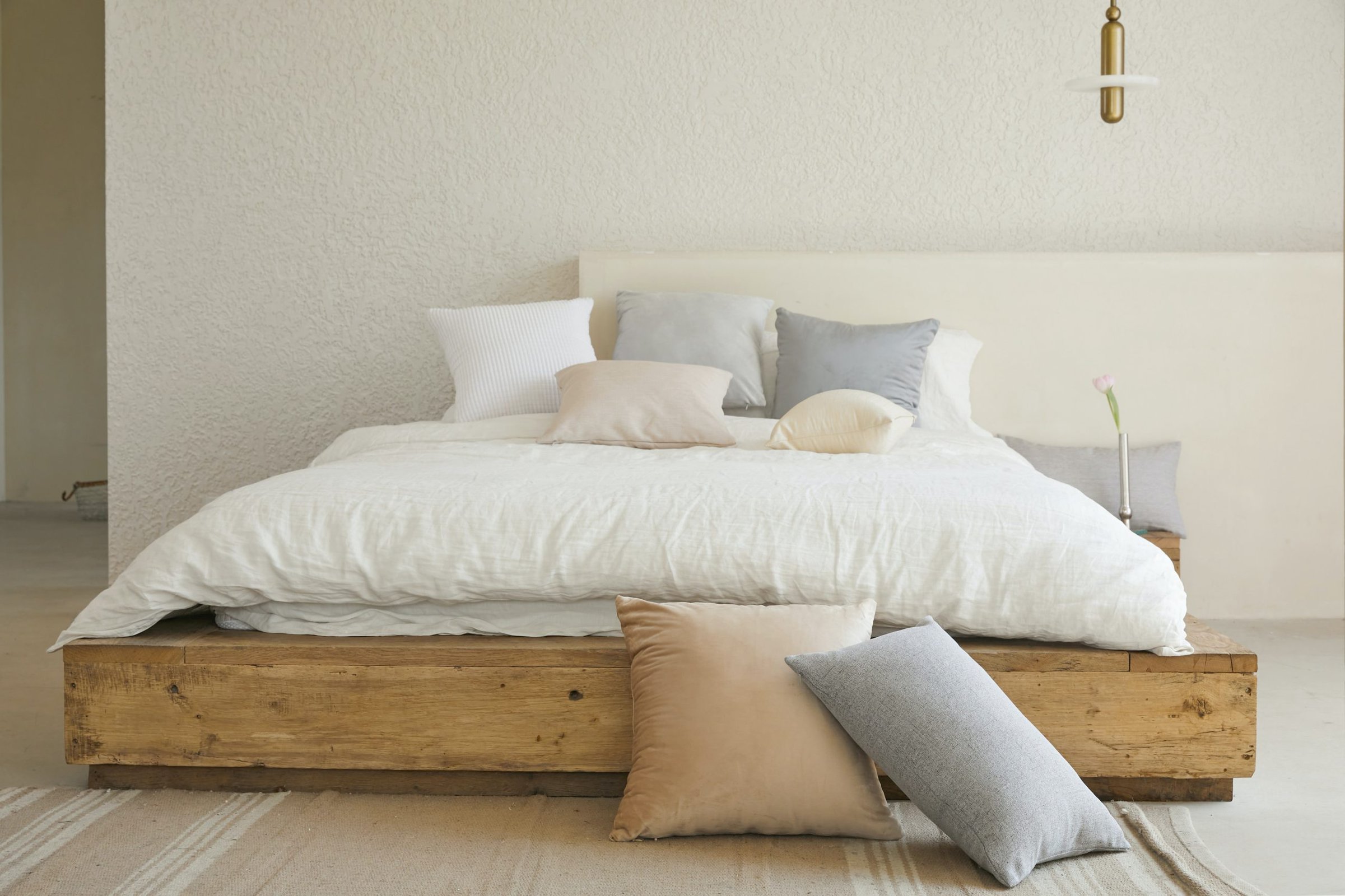 A mix of different shades of grays and beiges in the pillows on this bed creates an interesting neutral color palette.
Mix and Match Bathroom Walls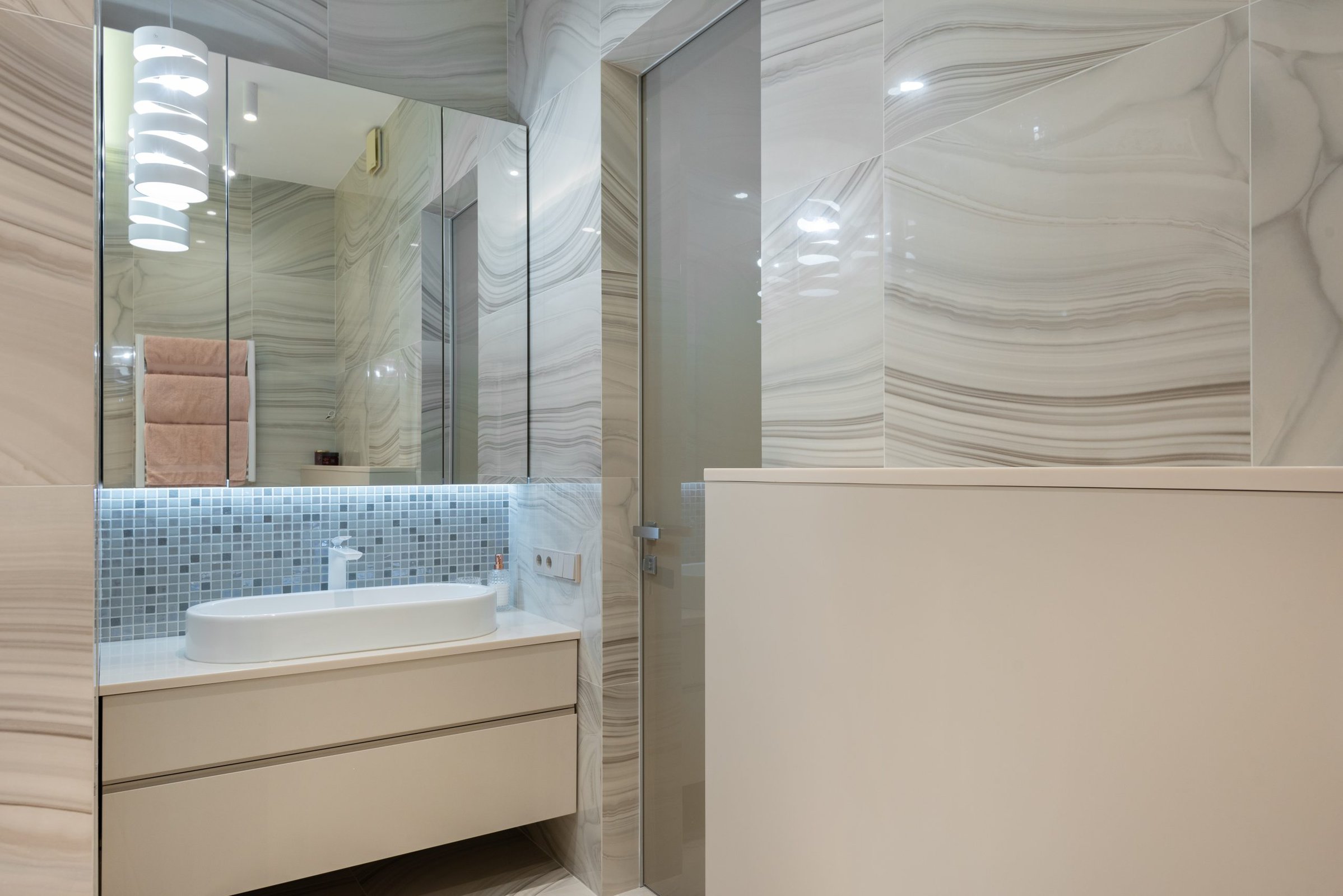 These bathroom walls use both color and pattern to create interest, contrasting smooth beige walls with gray marble tile.
Make Beige Pop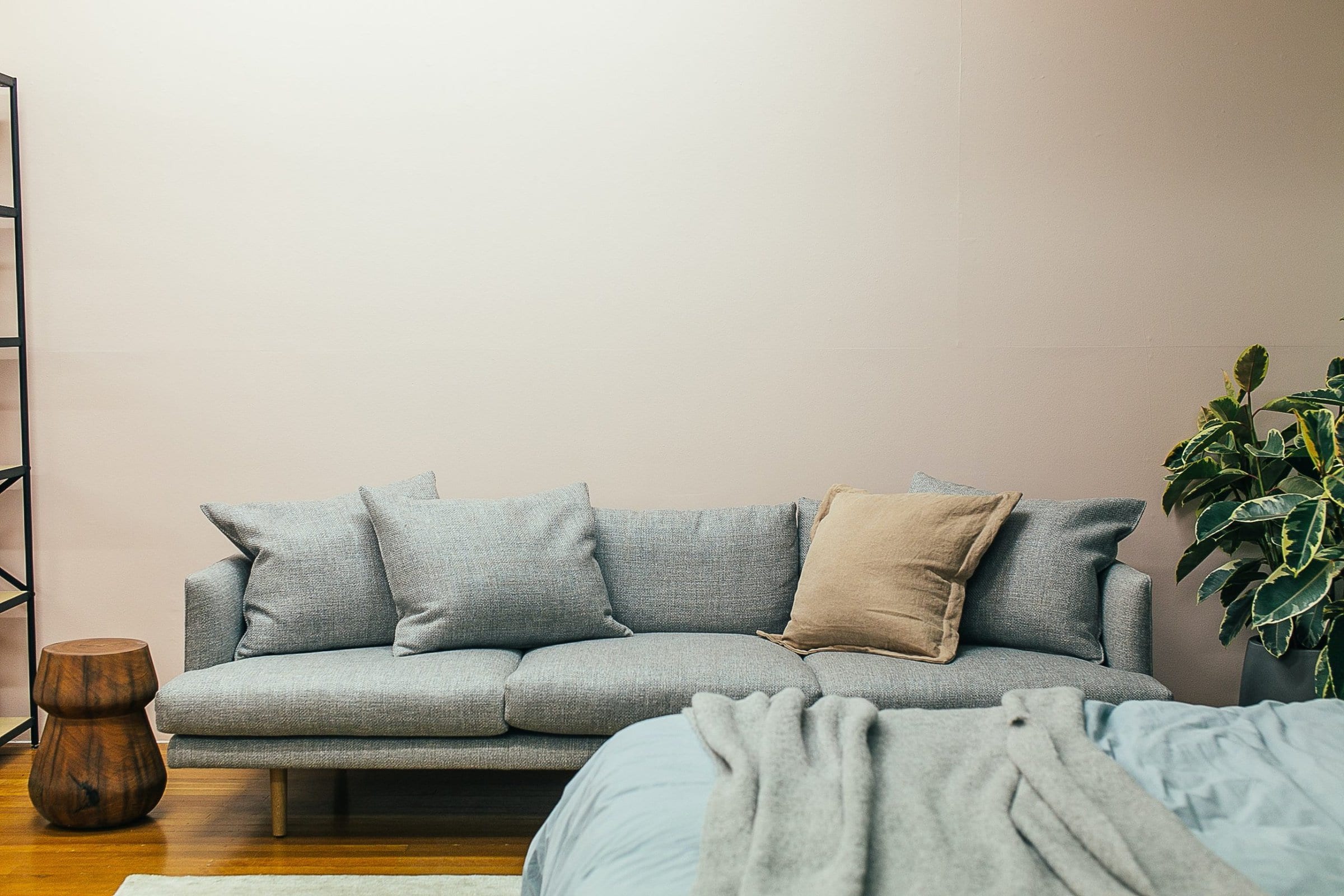 The single beige pillow on this gray couch acts as an accent color, and works with the lighter beige walls.
Final Thoughts
Does beige go with gray? Definitely! Whether you're using these two popular neutrals on their own, as the foundation for a neutral palette, or even as the backdrop for other colors, beige and gray make for a versatile combination. These colors are a shoe-in for minimalist styles, but are easy to incorporate into plenty of other styles too. What will you design with beige and gray?