Easter Traditions Our Family Loves!
Do you have Easter traditions you love to keep every year? Traditions you have inherited from your parents or grandparents or new traditions you have created and are now part of your Easter?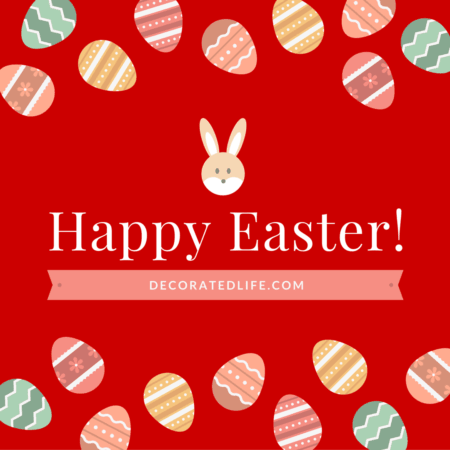 When I was growing up, our family traveled a lot. I loved breathing in all the new places, new smells, colours, foods and meeting new people. 
As much as I loved to travel, we always made sure we were home for Easter. It was one of the highlights of our year. 
Easter! The rush was always to get it all done in time.
We colored and decorated red eggs, doing our best not to crack any. We would do up to 12 dozen eggs. You'll see why in a few minutes.
We baked special Easter biscuits, foods and sweets. All of this was more difficult because we couldn't eat any! Did it need more salt? Was it cooked enough? 
And we always bought new outfits to wear. Cute little dresses with new bags and shoes.
It was all a symbol of a new year ahead, a time to shed the old and begin again. So what if last year wasn't great. It was time to stand up and put your best foot forward. The game of life was ready for us, if we were willing to play.
After the Saturday midnight Church service, we raced to my Grandmother's for a feast. Finally, eating all the goodies we had been denied for 40 days.
As little girls we were tired but seeing our cousins, Grandmother, Godmother and Godfather was enough to keep us going until the early hours.
The following day, the traditions continued with the women of our family at home, ready to greet all the male cousins, uncles and extended family, as they came to wish us a Happy Easter. 
It took my father all day to visit over 40 houses and for my mother, sister and me to see, and serve over 100 relatives. But it was fun! And this is why we needed so many-colored eggs!
Cracking eggs, seeing familiar faces and catching up on life. Every year was a time capsule of memories. In between visits we prepared the table and dinner for 28 people, sometimes more.
We do all these Easter traditions every year, without fail. This year is no different. 
Which Easter traditions are you keeping this year? Let me know and we will feature some of them in our next blog post.