Furniture Trends Redefining Home Decor and Style in 2023
If you're an interiors' obsessive then you'll be eager to learn what 2023 has in store. For a start, colors are changing up. Say goodbye to pink and gray, some vibrant new colors are coming to town!
When it comes to upholstery, check out the new trends in sofas and armchairs. Look out also for new table designs in exciting material combinations and styles.
If your living room is looking tired, or you really need a new nightstand, then a new table could be key. And think about your storage. Could you upcycle an old cabinet into something that will wow? Check out these inspiring on-trend looks.
Sitting Pretty
Natural, Rich Tones Sofa
If you're changing your sofa and you don't want to go bright, then go beige. We've seen gray so much as a backdrop – in furniture, kitchens, everywhere! But if you want the new neutral, then think warm, natural tones.
You don't have to sacrifice style for comfort. A gorgeous, chunky yet designer-style sofa will have you itching to lie out in front of the TV. Or perhaps you'll invite your friends round for drinks and a chat. Use blankets and cushions to soften the look and make it your own.
Sumptuous Sofa in Red
Another cozy look with a touch of drama is red in your furnishings. Warm pinks and pink-toned reds are going to be popular in 2023.
To keep the look cool and sophisticated, paint your wall in a gorgeous mid-blue. There's something about this color combination that oozes regal and refined. Sofas are less mid-century modern with tall legs and angles, more about abundant comfort.
Moody Blue Armchair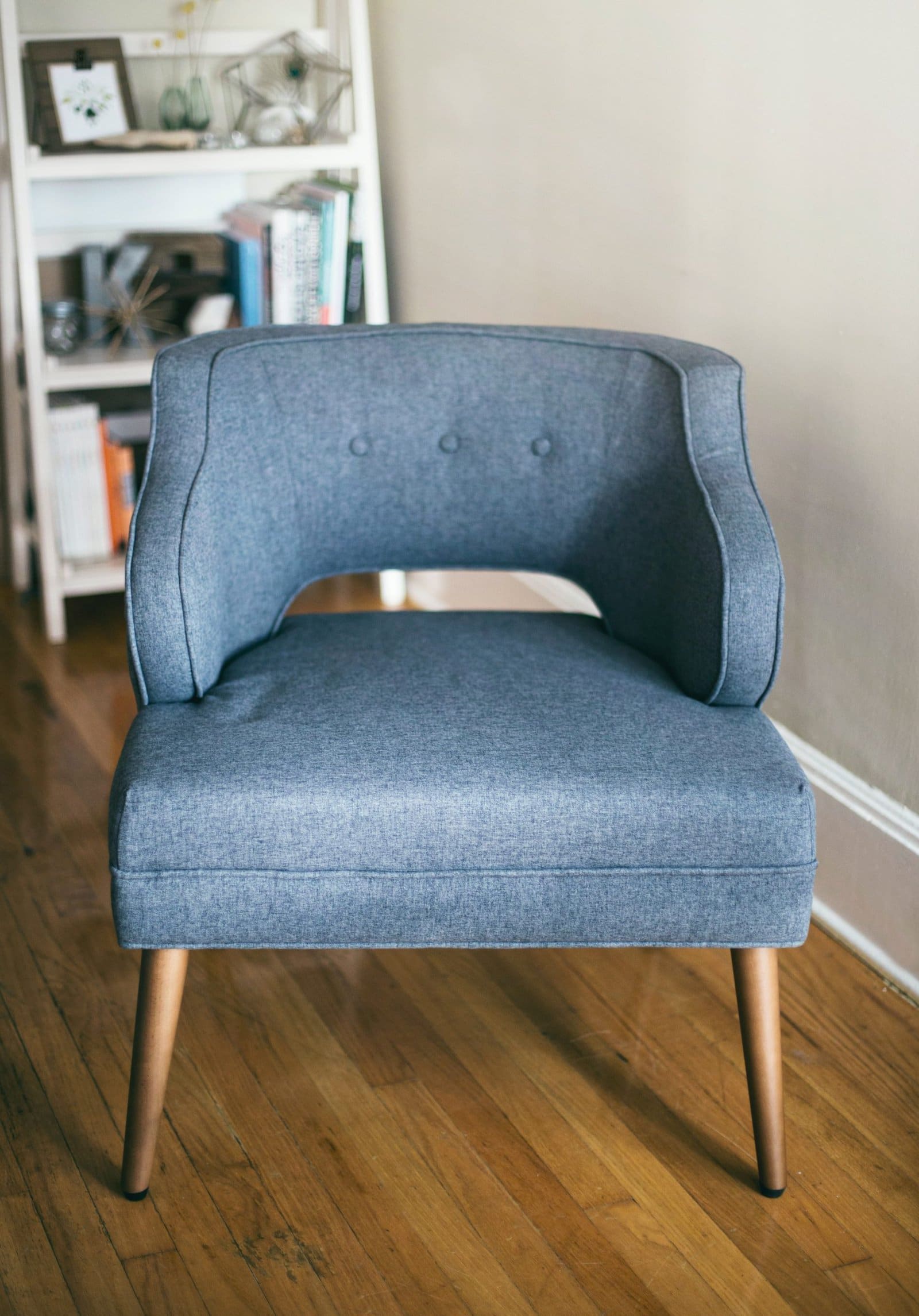 Textures can be soft with the likes of velvet and velour but take a look at elegant woven fabrics too. A wool fabric chair can be dressed up or kept simple. You have the versatility of draping a blanket or adding a colorful cushion, or letting its natural beauty shine through.
An accent chair can work well in a reading nook, if you want to create your own mini-library. Or can be fabulous as an addition to your bedroom. Just don't leave it covered in clothes. This chair needs to be seen!
Red Velvet Luxury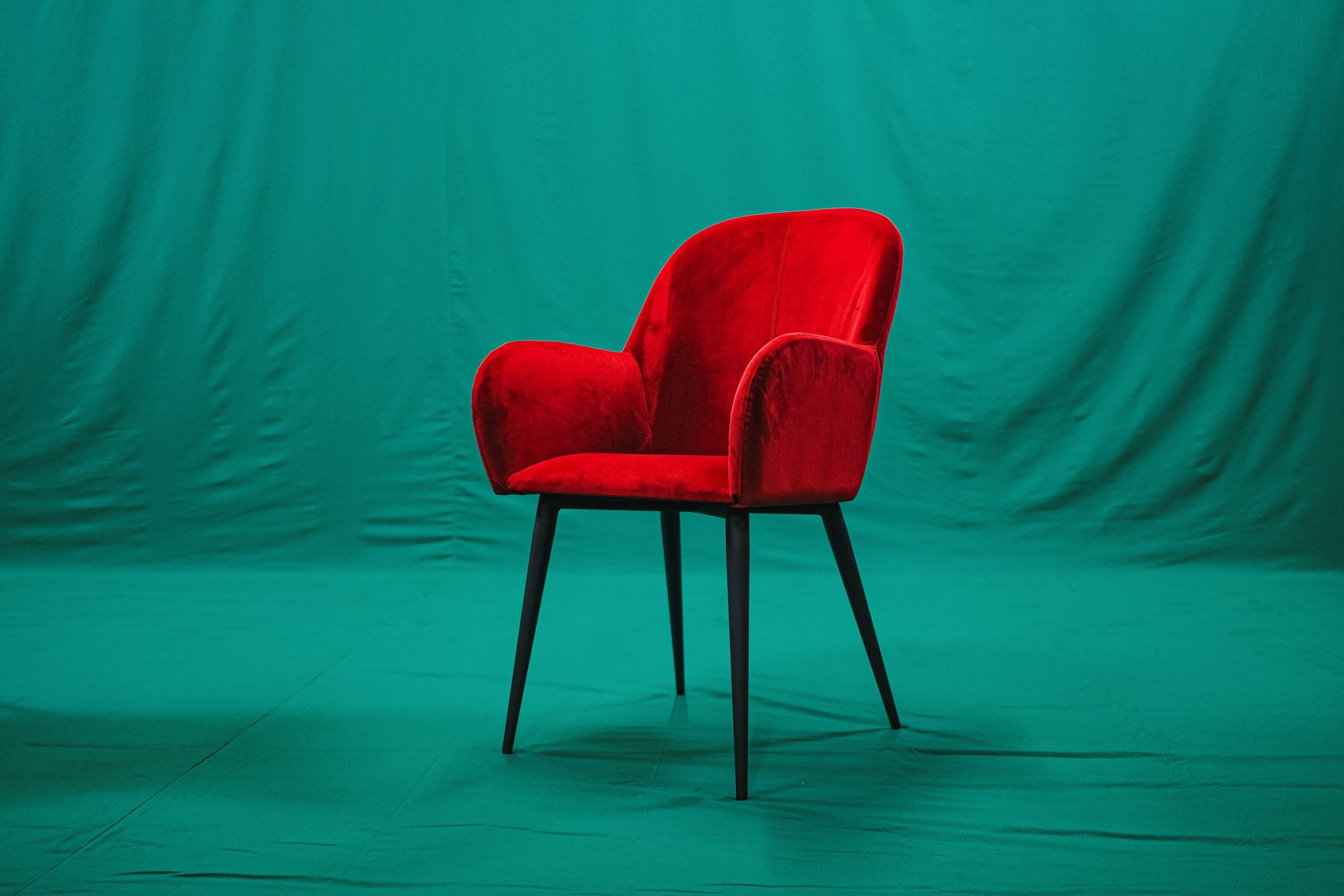 Nothing says luxury like red velvet! From red carpet events to exclusive clubs, red lets you know its importance.
So if you have a room where you think you need pizazz then a red accent chair will wave that magic wand! Careful with styling though. Red can work with neutrals as a single accent but can clash with color. But if maximalism is your thing, don't hold back!
Would You Like a Side With That?
Quirky Wood Table
When you're looking for new pieces, get your furniture to double its function. A side table or nightstand with shelving means you can create a space for your books or your favorite ornaments. If you like crafting or other hobbies, it can be a handy spot to leave your materials.
Tables with cut outs can slide in next to your chair or sofa and act like a tray. Handy for an evening snack or to leave a hot drink.
And natural wood is a classic. It never tires, so take a look at both new and recycled options.
Metal Side Table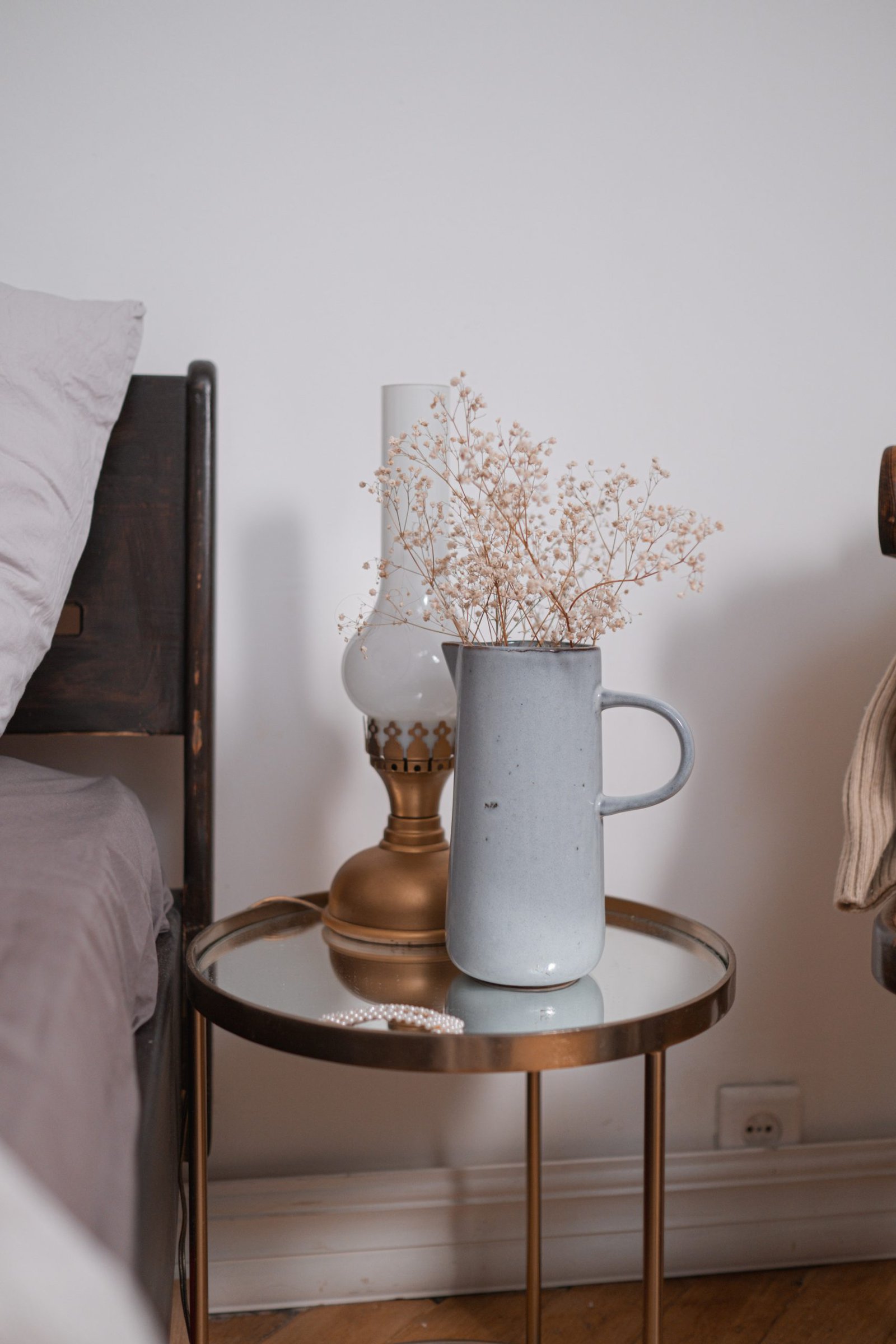 Still trending is the gorgeous metal table with a circular tray on top. In 2023, pick a brass or antique style finish than the bright golds of last season.
This kind of table is flexible as an occasional table in your living room. Or as a nightstand in the bedroom. Don't worry about matching your nightstands, great design is all about keeping things slightly off for interest and impact.
Travertine Table
If you want to invest in furniture that is both stylish and will last a lifetime, then think about natural stone. Travertine, a gorgeous limestone, is very much in fashion. Being resilient to knocks, it'll have longevity as well as sophistication.
You can add it to any room, with a lamp or your best ornaments. Or it can serve a practical purpose as a side table or nightstand.
Exotic Pouf
A pouf can serve a number of purposes. Its primary use is as seating, especially cozy near a real fire. It can work as part of your layering of soft furnishings if you have a particular scheme.
Or if you choose a slightly taller pouf, you can use it as a table in the living room to leave your books or magazines.
The most exciting new soft furnishings are in rich embroidered natural fabrics. This can add luxury as well as being an interesting texture in your room scheme.
Clever Storage Ideas
Wicker Console Table
In the last year or two we have seen wicker and cane panels in furniture and this look seems set to stay. This furniture has character and shows you know what's in. It is elegant and mature and will work in many room styles.
What's great about the cane trend is that it's ripe for an upcycling project. If you have an old cabinet, then you can give it a do-over by adding cane webbing to your furniture.
Vintage Bar Cabinet
Another trend we have seen for a few years is the drinks trolley or cocktail cabinet which has been a fun accessory for any gal or guy about town. But now we're growing up with a sophisticated bar cabinet.
Vintage style cabinets look particularly good and can be upcycled from existing furniture. If you have the tools and the skills, you might like to create your own bar cabinet which you can customize in the latest paint color.
Storage in a Seat
A cute little stool will not only give you a spot for reading materials or a tray, but look out for ingeniously designed storage.
Available in many designs, you can pick a color to work as an accent in the room. And you can choose the height you need so that you really can have a practical yet stylish feature.
For the Home Office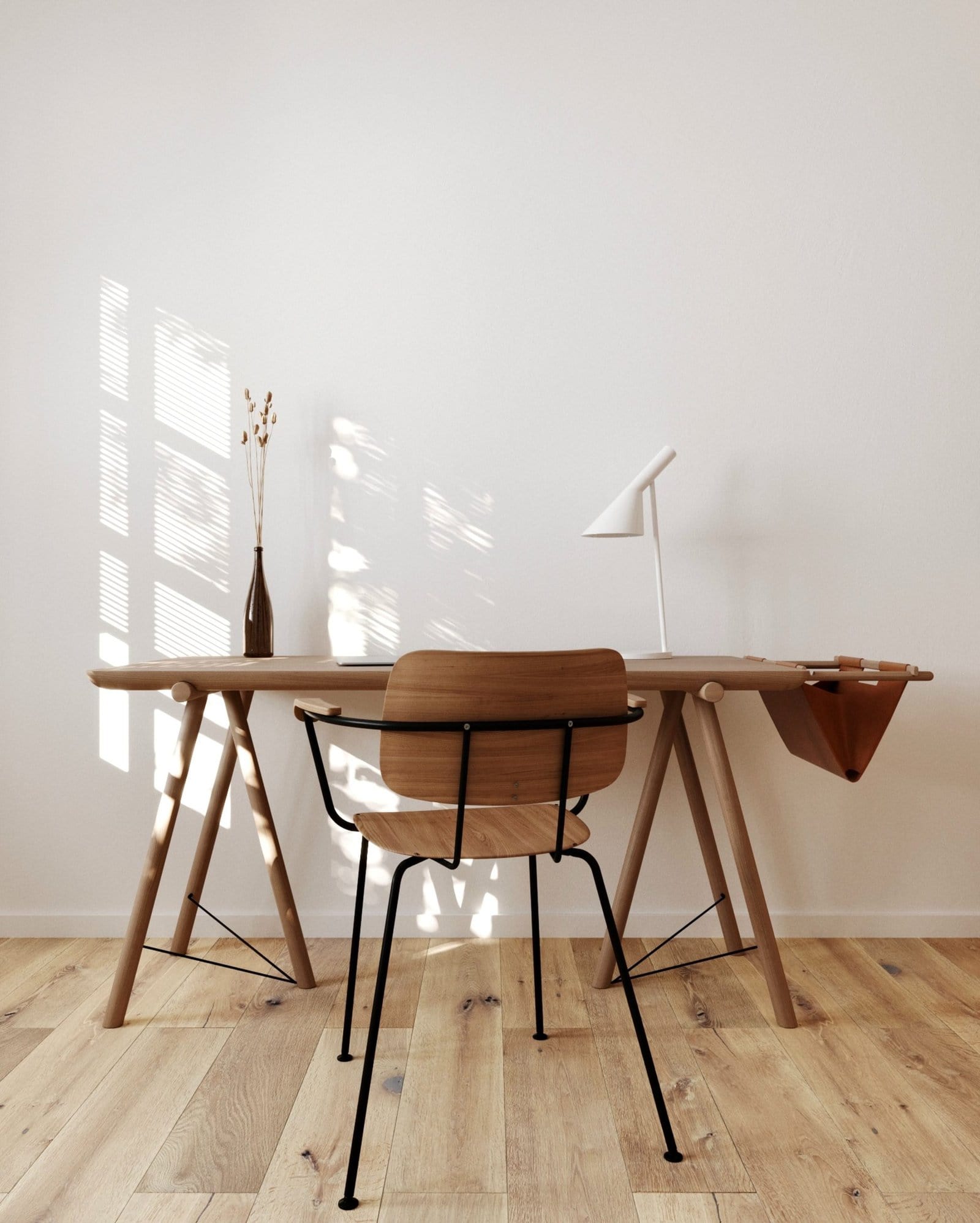 With many of us now choosing to work from home, it's vital that you have a decent workspace. You'll want a dedicated space or room free from clutter. What is more of an incentive to clear the decks in your home office than a sleek designer desk.
In gorgeous, smooth wood, you can also match it with your office chair. And look out for handy features like extra storage or this magazine rack on the end of the table.
In Closing
Trends for 2023 furniture are bright fabrics and natural wood and stone, as well as antique style metal. For sofas, you'll want to pick something where comfort is as important as style. And add a table to the side in a wood or metal.
If you like to entertain you can make a bar cabinet in a gorgeous antique design.And when it comes to storage, think of cane paneled cabinets and nifty seats with storage inside.
So get sourcing for some vibrant new interior designs!