How High to Hang a Full-Length Mirror
A full-length mirror is an underrated essential in home decor. It's got an important practical function — checking your full outfit — but also serves an aesthetic purpose in your house.
Your full-length mirror should be hung about 8-12 inches off the floor. This interval accommodates your full body, from the top of your head to your shoes. There also shouldn't be a lot of overhead space, or your mirror might look unbalanced in your room.
Mirror Size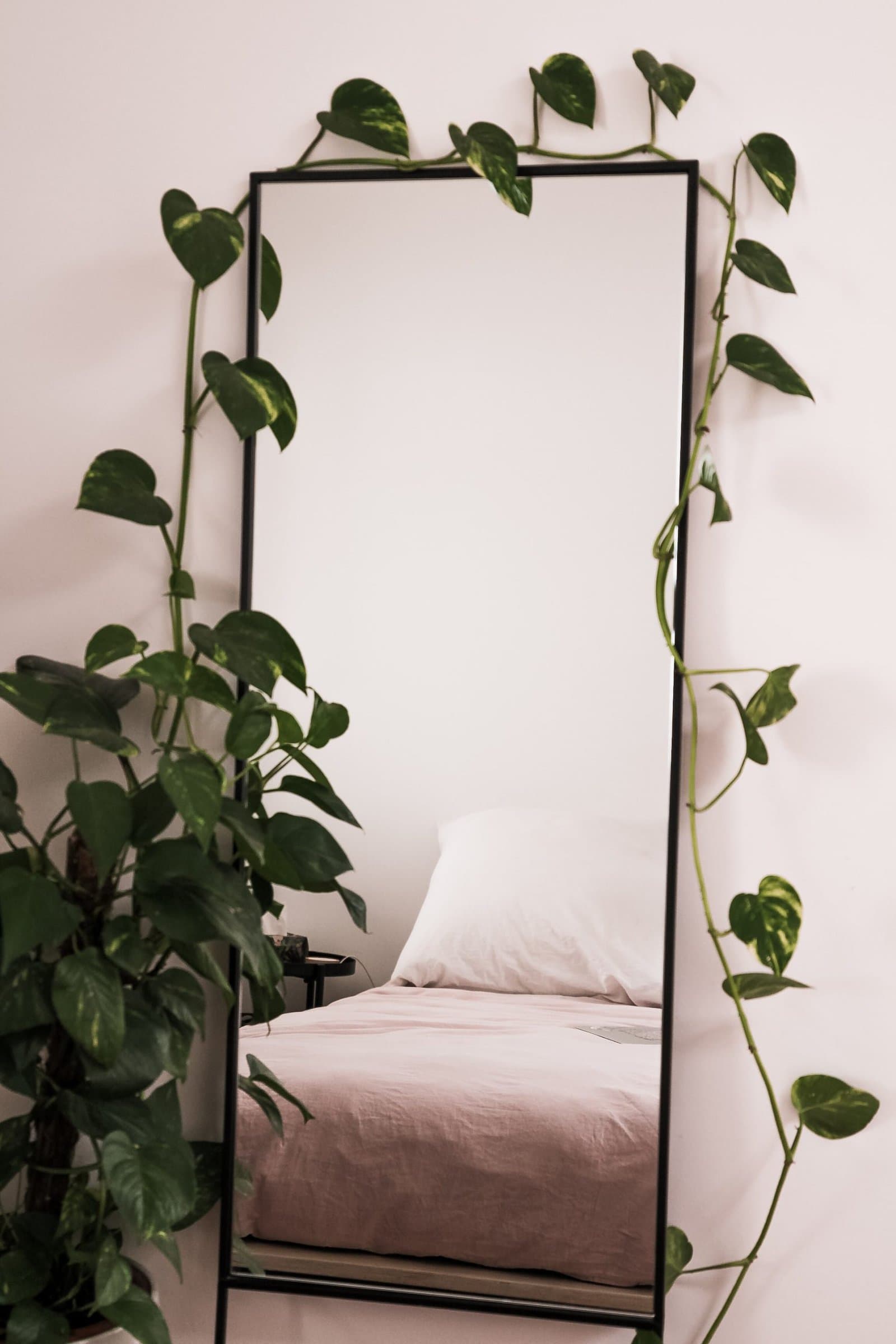 A full-length mirror is generally 48 inches or taller. Common dimensions range from 43 by 13 inches to 68 by 32 inches. These variations accommodate not only differently sized people but also the different spaces they might be set up in.
Display Options
A mirror can be the primary focus of a room, but also a practical, discreet component in it. It's important to look into several options according to your style, purpose, and context before choosing your mirror.
Wall Hang
If you want your mirror to be a focus in your room, a wall hang might be the best option. Using proper equipment — like a stud finder, a mirror hanger that can support your mirror's weight, and a level — will guarantee security and longevity for your mirror.
If you're wondering where in a room to hang a mirror, place it in an area you get ready in, or perhaps close to your exit door. Make sure there's some free space around the area you're planning on putting your mirror, maybe using a small wall or the space next to a dresser or couch.
Door Hang
If you're worried about space, a door-hung mirror is a good choice! These are mirrors specifically made to be hung from doors, so they'll have a couple of hooks that should easily fit there. They're usually shorter than a full-length mirror, at around 40 inches, meaning they might be hung a bit higher than a wall mirror.
This is also a suitable solution if you're worried about drilling the walls in your rental space. You don't need any super special extra equipment unless you're going the DIY route.
Keep in mind, though, that not all doors can accommodate a mirror. First, the mirror needs to be lightweight enough, then the door needs a flat top. Door-hung mirrors can also be a bit of a hassle to clean, as you always have to close the door properly to start cleaning.
Leaning Mirror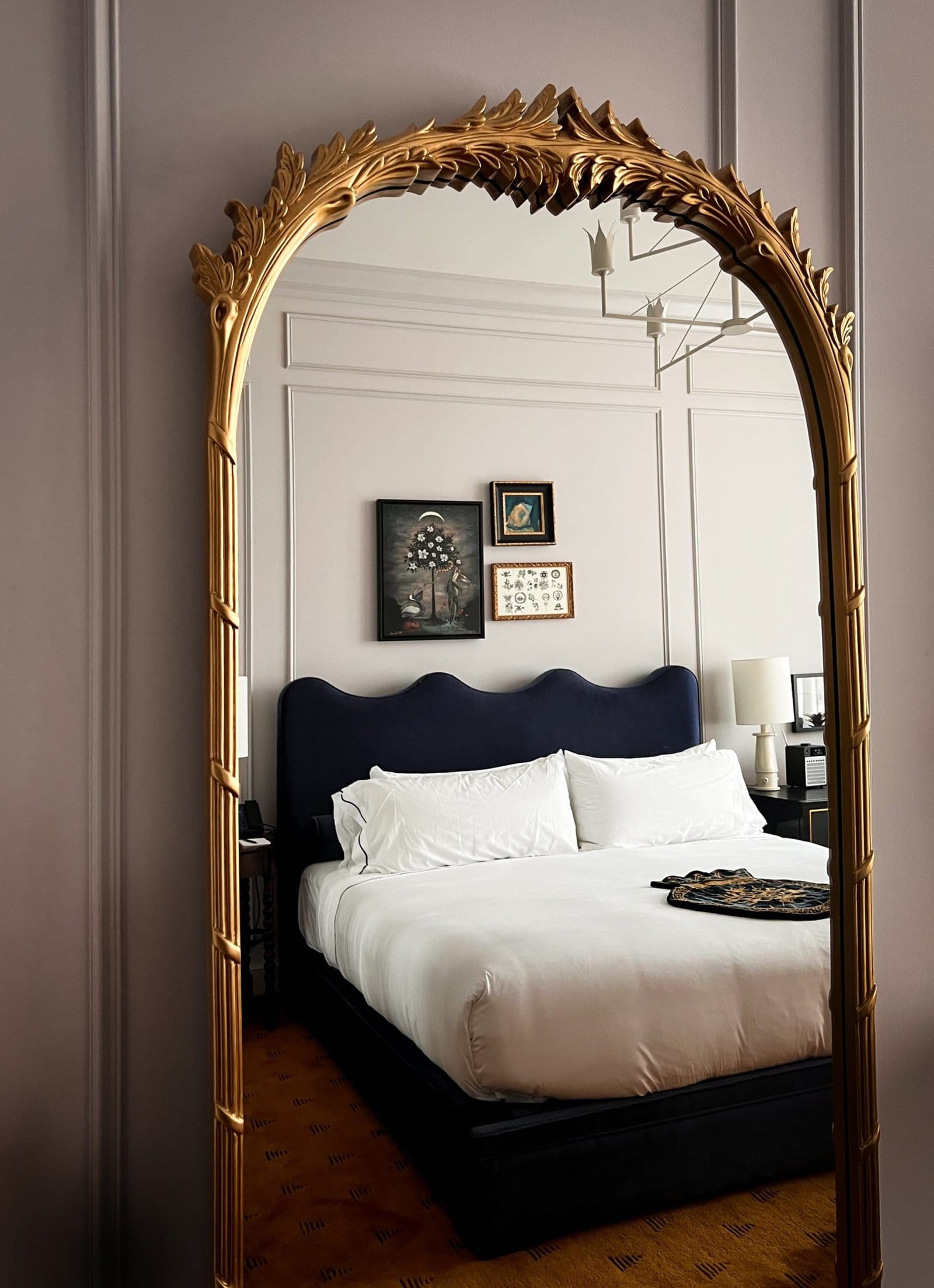 If you're looking to display a big, central mirror with a gorgeous frame and beautiful details that are the perfect centerpiece for your room, look no further than a wall lean.
These mirrors are often heavy enough to sustain themselves against a wall without risk of falling, and the lean makes the piece stand out but look purposefully casual, too. This mirror is directly on the floor, so no need to worry about how high to hang it, or drilling the wall.
However, If you're worried about a potential falling hazard — you never know with children, or clumsy adults — check out the solution that Casey from the DIY project found! This requires some drilling but will give you some peace of mind.
Free Standing Mirror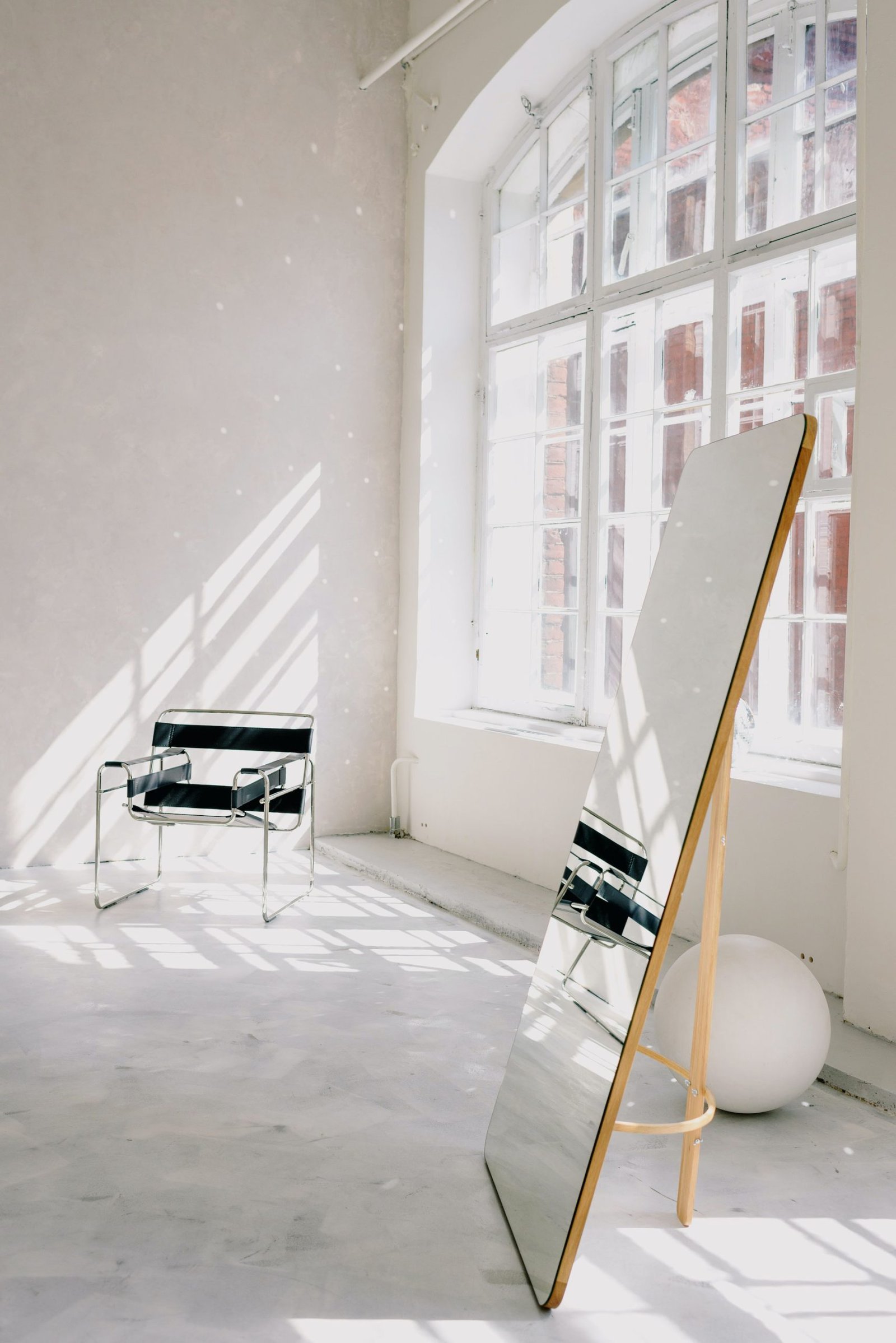 The last option if you're fearing anything too permanent or hard to move around is a freestanding mirror. These mirrors stand on their own, no need for you to hang them or lean them against anything. They're the most versatile out of these options, as you can easily move them from room to room as needed.
There are several designs for standing mirrors, the most common being one with a supporting back leg, sort of like a frame for a photograph works. These stand directly on the floor. There are also cheval mirrors, with four legs — like a horse, hence the name — and a swivel in the middle. These hang above the floor.
Regardless of what you choose, have in mind you won't have control over these mirrors' heights, but their angle. Make sure you can see your whole body when you're setting it up. While these are a good option to place in a smaller space like a corner, it needs some floor space to work successfully.
Where to Hang your Mirror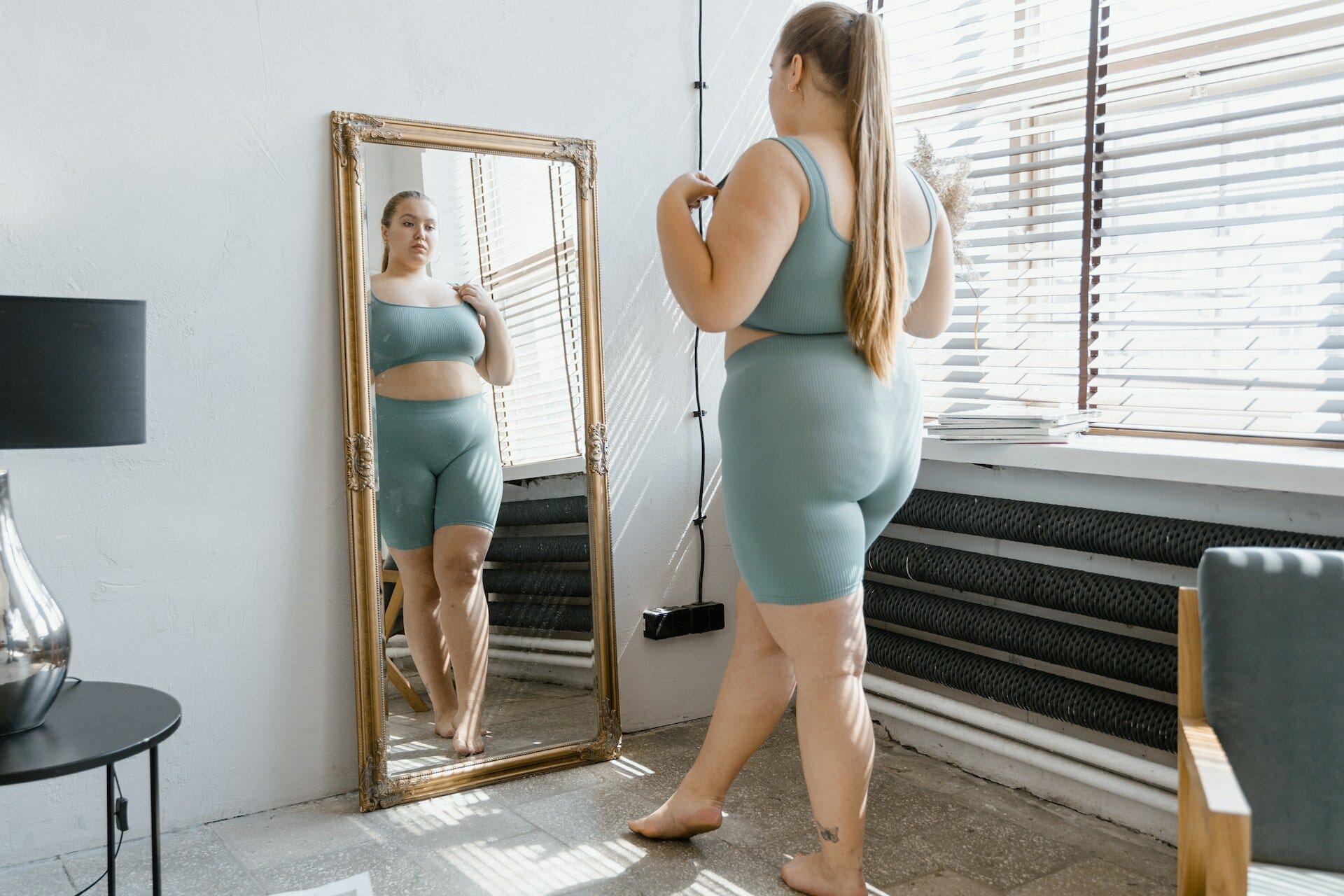 Here are some tips on which room to hang your mirror in:
Bedroom – this is a common option, as it's the room most of us get ready in. Make sure that the mirror isn't set up in a way that reflects sunlight into your bed, though.
Hallway – yet another classic, this is the place to do a last-minute check of your outfit before leaving. A mirror can bring brightness to a room, so there's another reason to choose a hallway.
Living room – this is the room to bring out the big guns. Choose a hefty, gorgeous mirror you're in love with and you can look at any day. Make sure though, that the sunlight reflection isn't bothersome.
Closet – if you have a walk-in closet — truly the dream — big mirrors are a must! This might be the place for some custom-made mirrors to fit your space.
Final Thoughts
A full-length mirror is one of those things that is so useful in your daily life and has the potential to transform a room so much! So it's natural you'll want to put some thought into it. The only steadfast rule about its placement is that it should reflect your whole body.
Generally, this means mirrors should be hung (on a wall or door) 8-12 inches off the floor, but there are leaning mirrors and standing mirrors that do not need to be hung. What matters is that you choose something you like.