How to Dress a Window Without Curtains
Did you know that windows have become bigger over time? Houses built in the modern period have a bigger area of glass than older ones. This means that you're probably getting more sunlight, but also less privacy; particularly if you live in a densely populated area.
While curtains are the typical solution for this problem, they're not the only one! There are even certain rooms in your house where you shouldn't use curtains; think of a messy kitchen or humid bathroom. So, here are some alternatives to the typical — and expected — curtains for dressing a window.
Renter-friendly options
It's not always easy to make a rented space feel like it's yours, but it's certainly possible. Things like temporary wallpaper, new light fixtures, or vinyl tiles can make a world of a difference in a space.
Decorative window film
It's cheap, it's fun and it can make rainbows appear in your room! What more could you ask for? Decorative window film is ideal for rooms where you feel too exposed, but still want to allow some light in.
There are several options for window film for different tastes, and it's very easy to apply. All you need to do is clean your windows, measure and cut the film, and spray a baby shampoo and water mix on your window before applying the film — and voila!
Temporary Blinds
Temporary blinds are an excellent solution for, well, any non-permanent living situation. If you're worried about using a drill to install anything, these are great!
They're usually made of paper with an adhesive on top and clamps to secure them up. You can cut them down to fit your windows with a stanley knife, stick them to the windowsill or window and you're done! Once you're ready to get rid of them, all you have to do is unstick them from the window.
Window decorations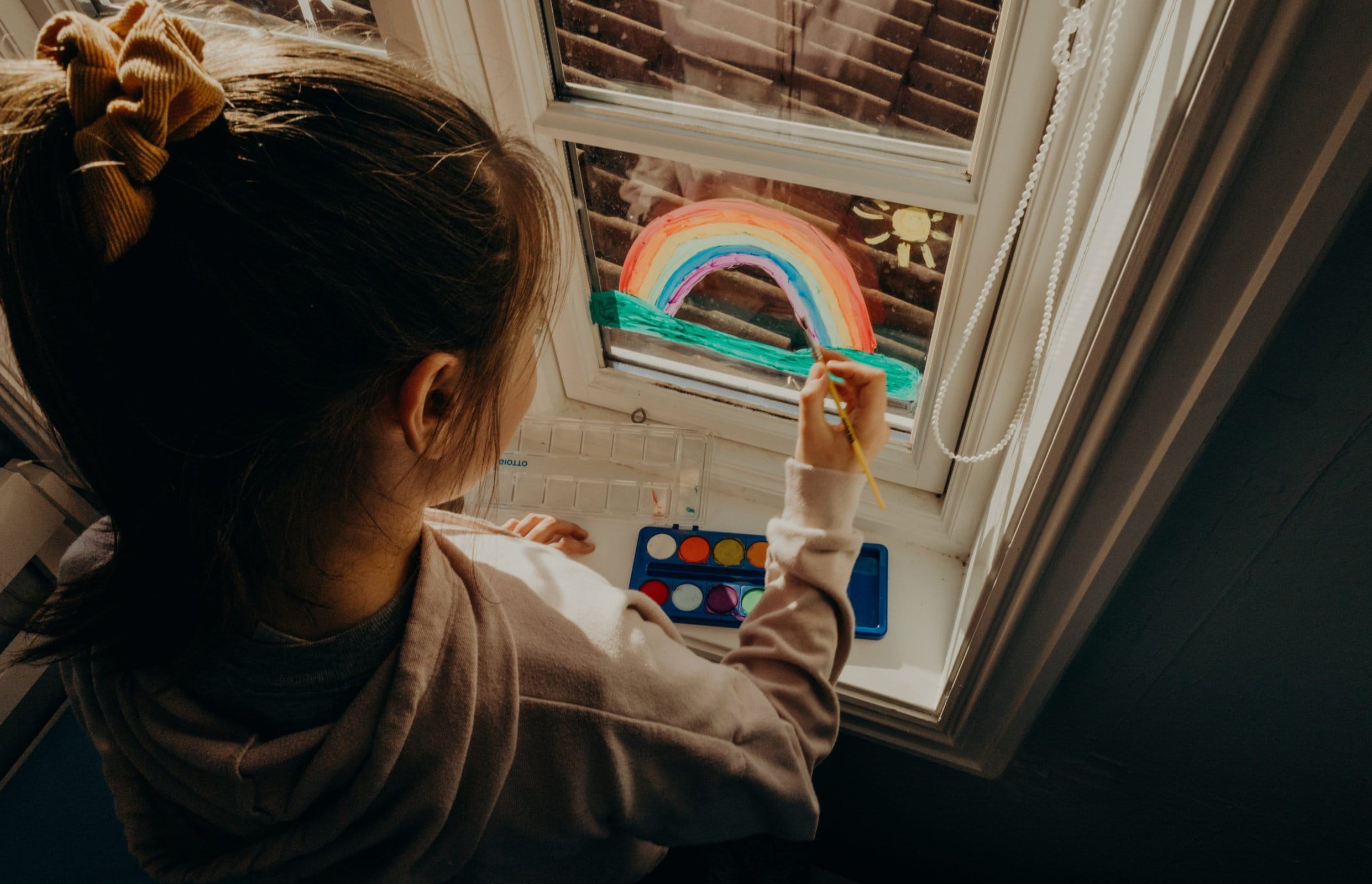 This is where you can let your creative juices flow. You know about seasonal window decorations, like spray-on snow and stencils for Christmas, so why not keep it going year-round?
There are wonderful stencils and stickers to choose from, but you could also free-hand some art for your windows. This is an especially good activity if you have little ones. They love doing something a bit different and get to work on their creativity.
To make your window paint, mix some tempera paint with dish soap and go at it. This paint will stay relatively well until you're ready to change it up. You can easily clean everything up with some window cleaner. Here are some other window projects you can do with your kids.
Permanent Options
The issue with temporary solutions is that they tend to wear down with time, demanding upkeep and substitution. If you're in a position where you can go for a more permanent solution, here are a couple of options:
Blinds
Blinds are the most obvious curtain alternative. Because they're also made of fabric, blinds share a lot of the same properties as curtains, like sun filtering and privacy.
However, their dimensions tend to be very close to the actual size of the window they're on. This means you'll need less fabric, therefore making it a more affordable option.
Roman Blinds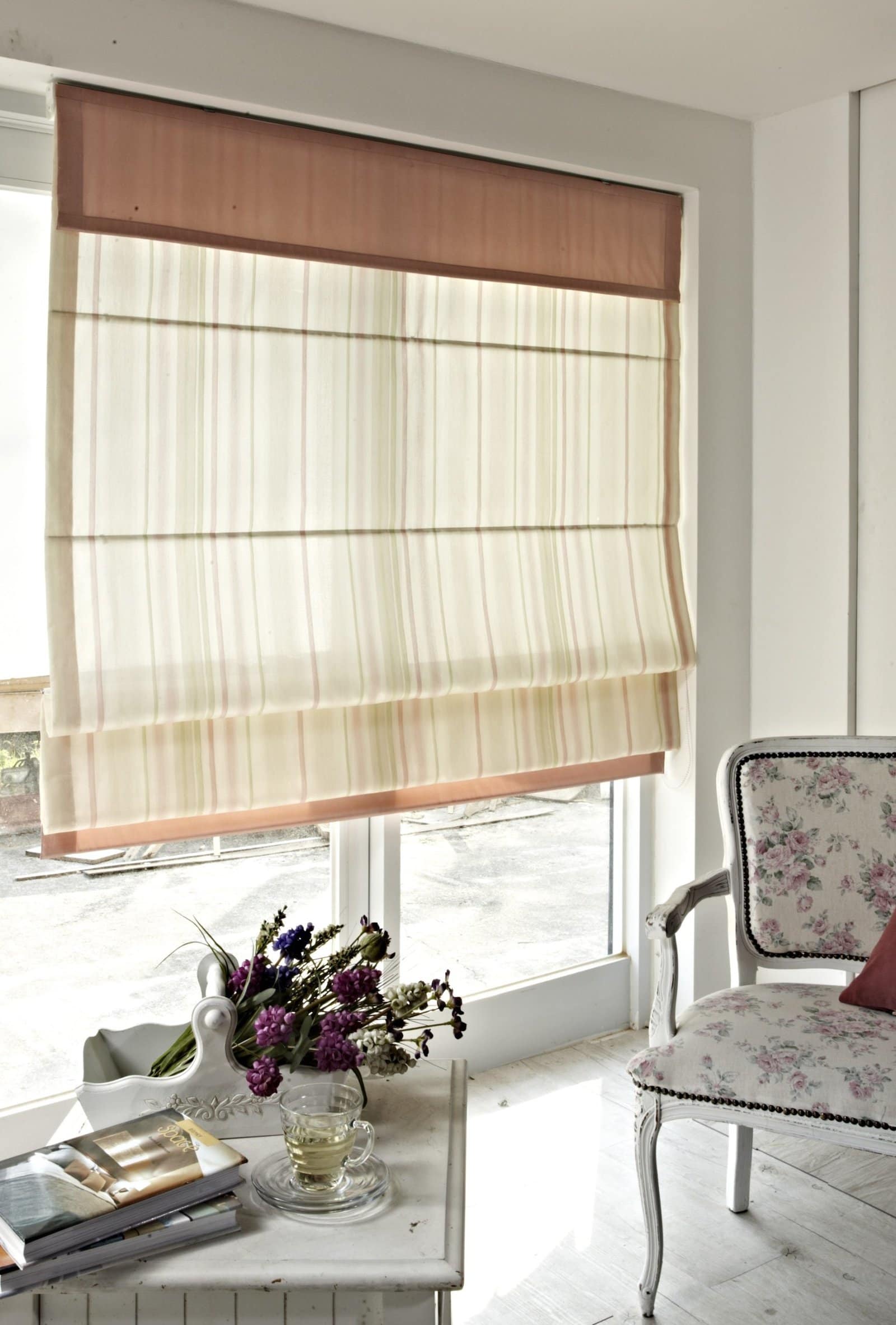 A roman blind is a blind that gathers into pleats when pulled up. It's a beautiful option for when you're looking for that draped look of a curtain without the bulk.
Cellular Blinds
Cellular or honeycomb blinds are made with multiple layers of fabric — kind of like an accordion — in order to create a thicker but still lightweight and flexible blind. This results in better insulation for sound, heat, and drafts.
Sheer Roller Blinds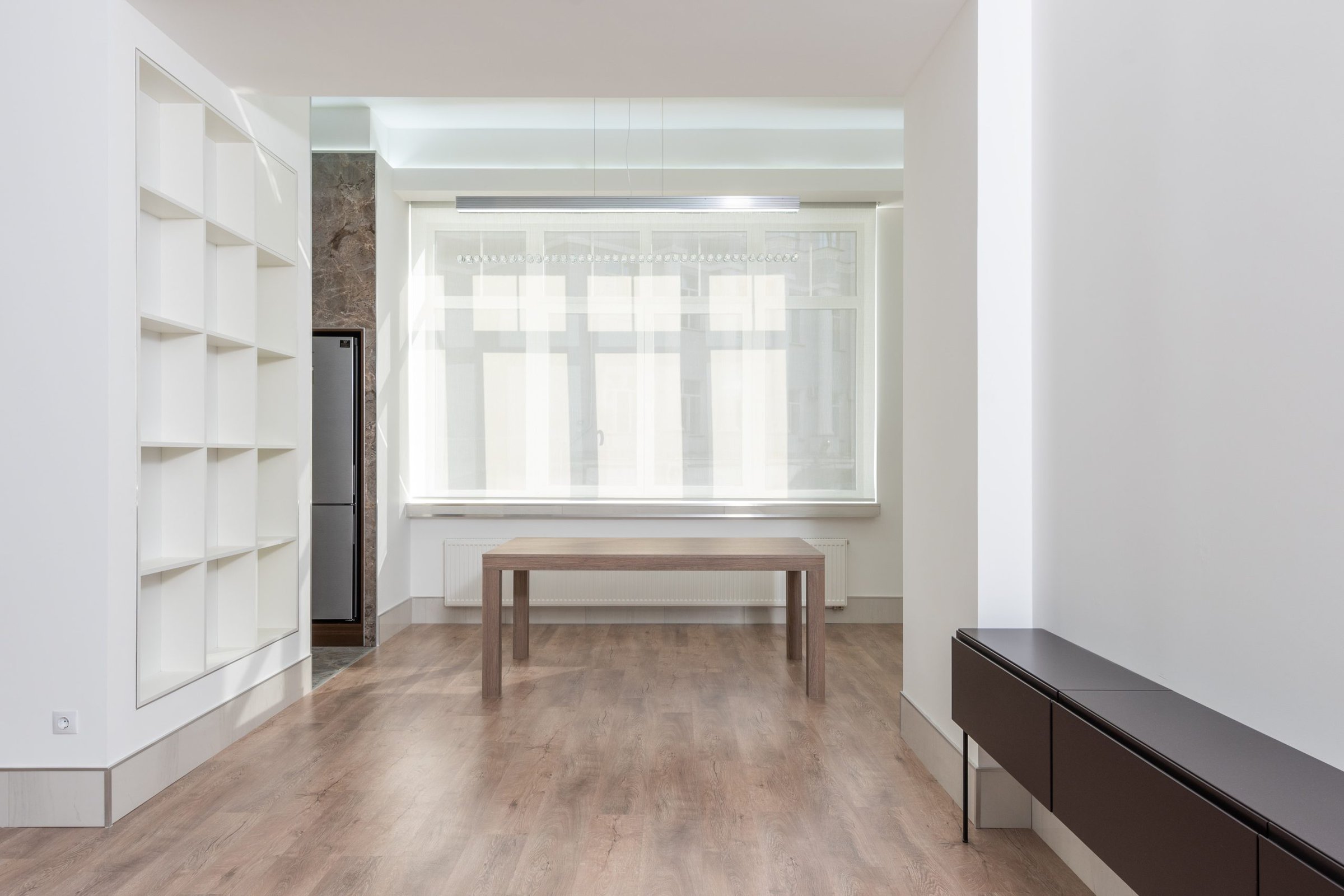 Roller blinds might be the most minimalist option on this list. They roll up to almost out of sight (or completely, if the top is hidden), and are a great option if you want your blinds to have a "barely there" look. Opt for a sheer blind in a room that doesn't get direct sunlight and you'll make your space feel light and airy.
Shutters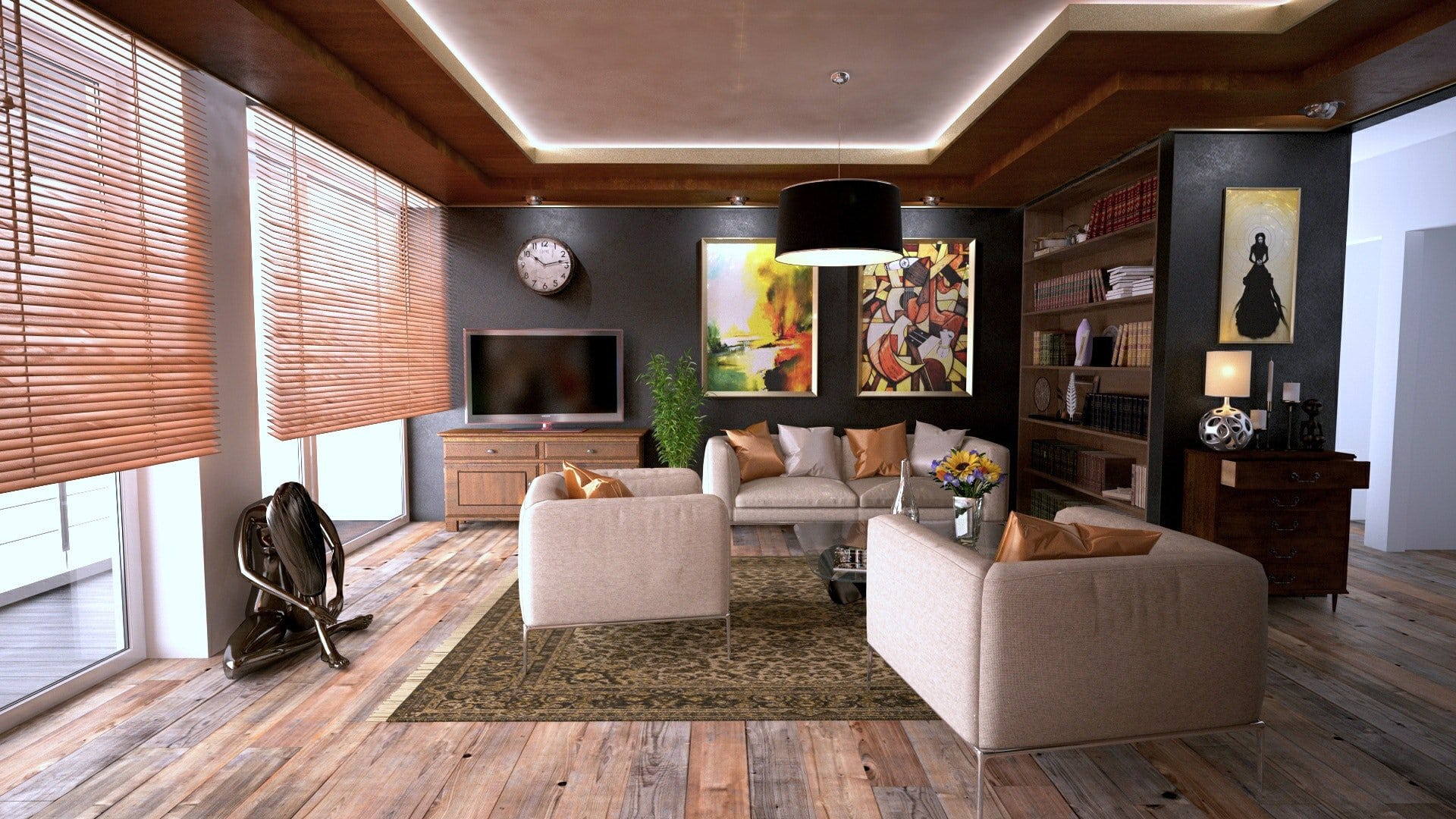 If you think that shutters look overly corporate, we're here to tell you you're wrong! Shutters can look beautiful and cozy, particularly if they're made of wood.
You can easily adjust to the amount of light you want, no matter where the sunlight is coming from. Another plus is that they're easy to use, especially if you get an automated system — one click of a button and you're done.
Glass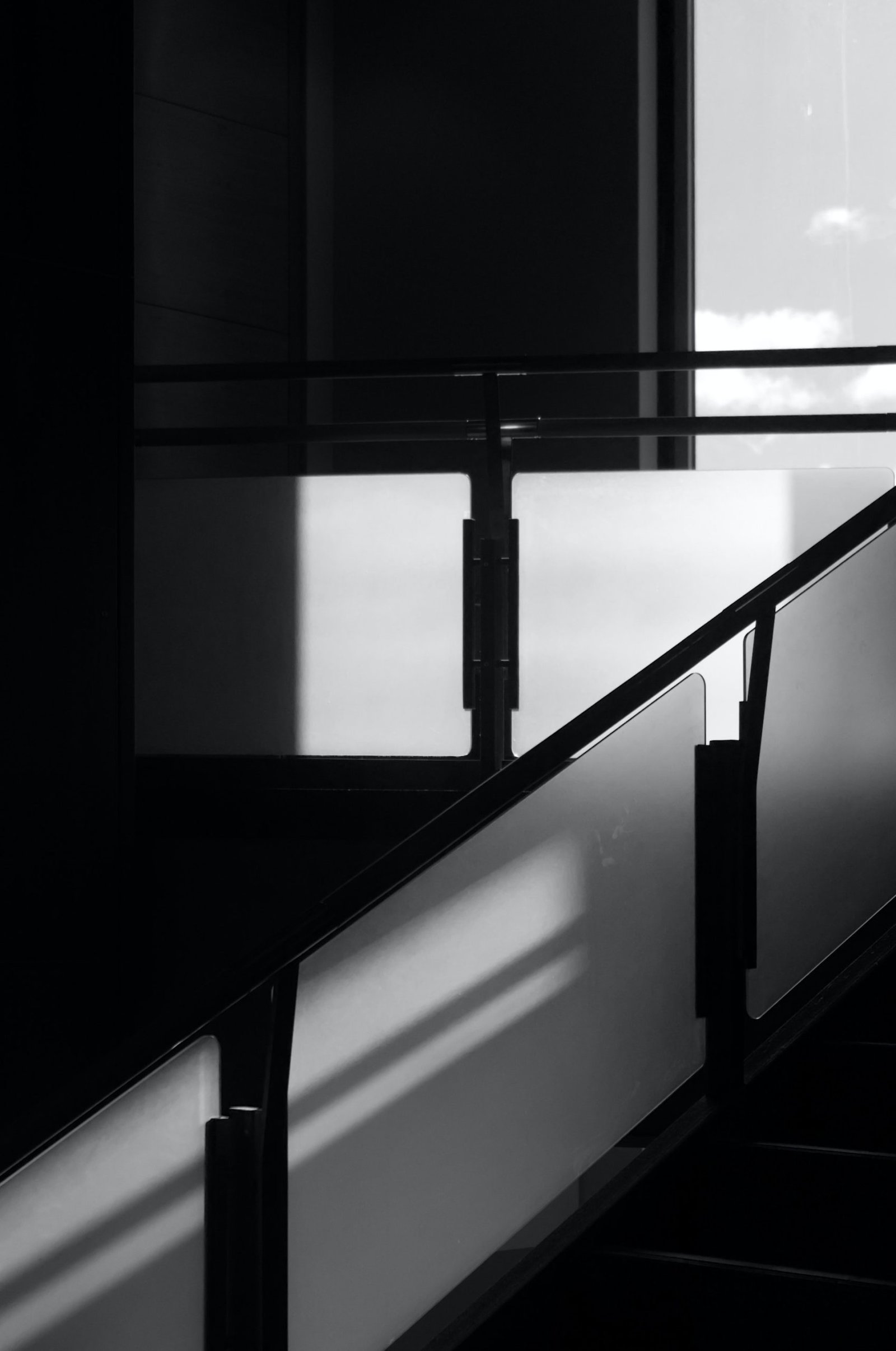 Substituting the glass in your windows is a big and expensive task, but it's worth it for that aesthetic satisfaction and peace of mind. There are several types of glass that filter out light and curious neighbors.
Frosted
Frosted glass is a type of glass that looks perpetually hazy. It keeps your space private while allowing more light in. Having frosted glass means you don't need to add things to your windows, bringing the simplicity of the window to the limelight.
Most importantly, though: unlike shutters or blinds, frosted glass is easy to clean! Dust doesn't settle as easily on them, and when it does a simple wipe will fix it.
Stained
If you're looking for a more fun alternative to frosted glass, how about stained glass?
Light filters beautifully through it, and it's usually a great option for a stand-out centerpiece in a room.
In conclusion
Curtains are not the be-all and end-all of window adornment. You can get similar results with things like blinds and shutters, or make your window the focus of your room by decorating or using interesting glass.
We hope you found an interesting solution from this list!