How to Hide a Metal Bed Frame
Metal bed frames tend to be built to last. But perhaps you're creating a new color scheme in your bedroom with an updated theme, and your bed just doesn't work with it. Rather than having to dump a perfectly decent metal framed bed you could try these ideas for hiding it.
These designs are so inspiring, no matter what kind of bed you have, you may find yourself rushing to make over your own bedroom!
Hidden in the Woods
You can disguise the legs of your metal bed frame by simply building a wooden surround.
Natural Wood Bed Surround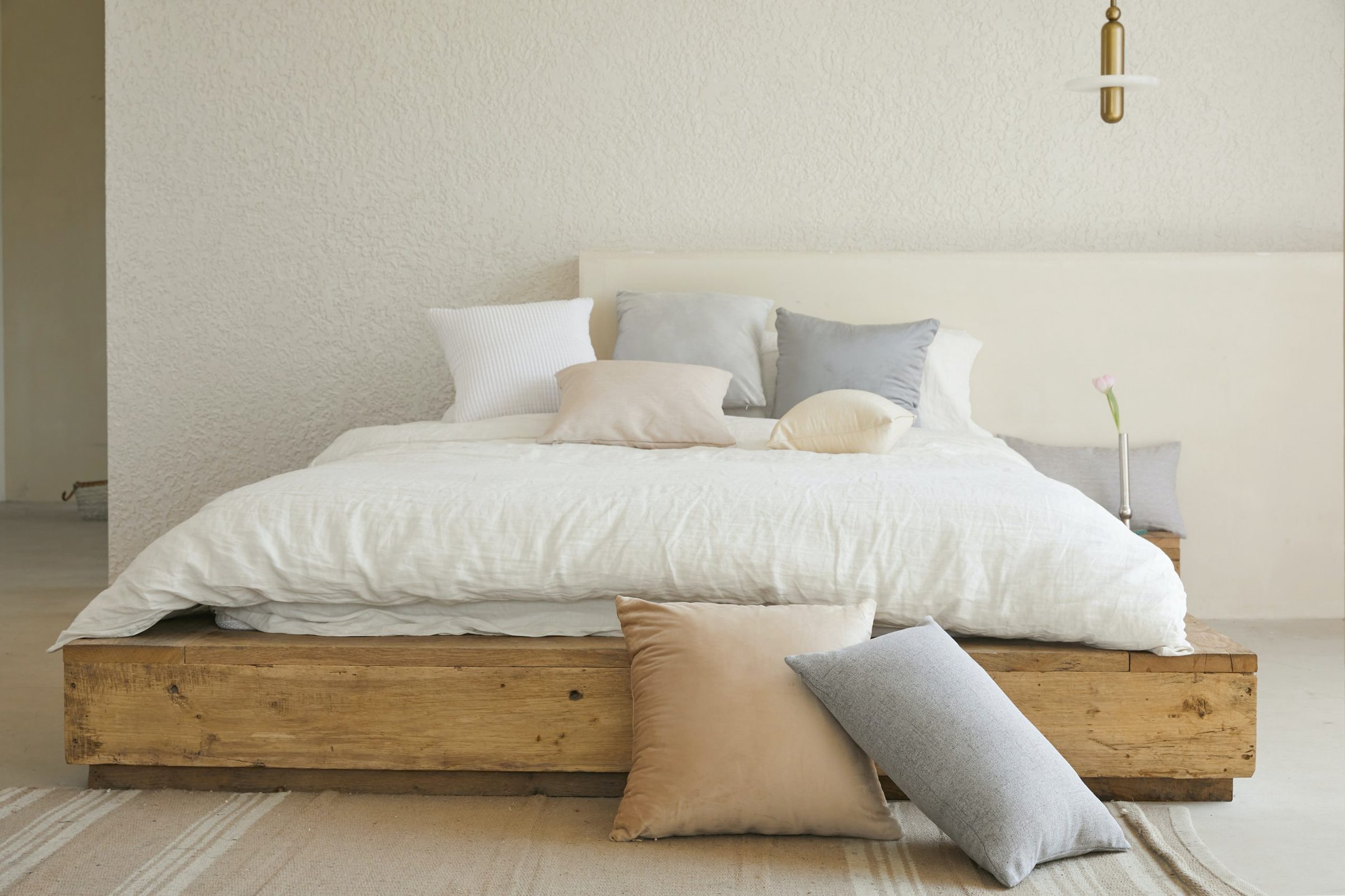 If you like natural materials for your bedroom then consider using an untreated wood to mask your metal bed frame. Go for a rough, recycled or reclaimed wood for a utilitarian look. Soften with white sheets and pillows in pastel shades.
This kind of bed frame can be simply added whether you need to commission your local handy person, or get the toolbelt out and do it yourself.
DIY Wooden Bed Surround
You can opt for a sleek look for your handmade frame by choosing a smooth finish. Your bed can be inexpensively made over by buying pine for your frame, sanding it well, and painting with a walnut or oak stain.
See this guide for how to make a wooden cover up frame and headboard for around $200. With step by step instructions, no one would guess you had made this yourself. But you might find that you'll like to boast when you see the finished item!
Paint Your Metal Bed in Gold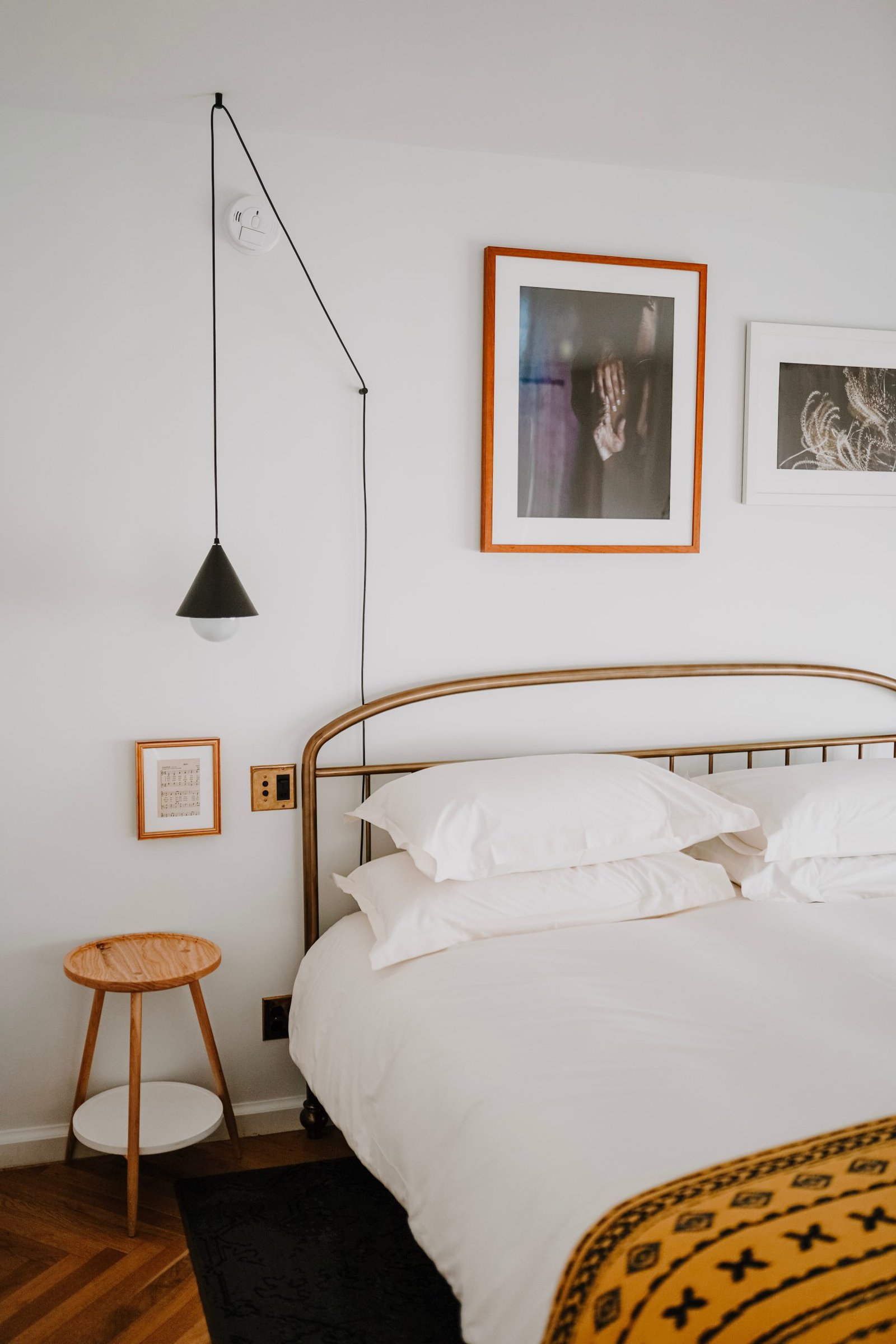 It could be said that steel beds are a little passé and the trends we are seeing for metals in the home are warmer brass, copper and gold finishes. These metals look supermodern and can work with any color scheme.
For a more opulent look, pair a gold frame with dark, rich peacock shades for walls and bed linen, like navy blue and bottle green. You can use blush pinks and grays for a fresh, of-the-moment style. Or for a classic look, white linen looks fresh with a gold headboard like in this picture.
Choose Color For Your Bed
The sky's the limit when it comes to the colors you can paint your metal bed frame. Whether you want something neutral to tone in with a natural scheme, or you want to go bold with your bed as the feature, choose the one you love.
Brushing Up
As well as using a spray paint, you can buy a specialized metal paint and use a paintbrush to create some texture and character on your bed frame.
Follow the instructions above and choose a paint for painting on metal. Make sure you have a good brush so there are no loose bristles and you will get a smooth finish.
Skirting Round the Issue
Pick a Plain Bed Valance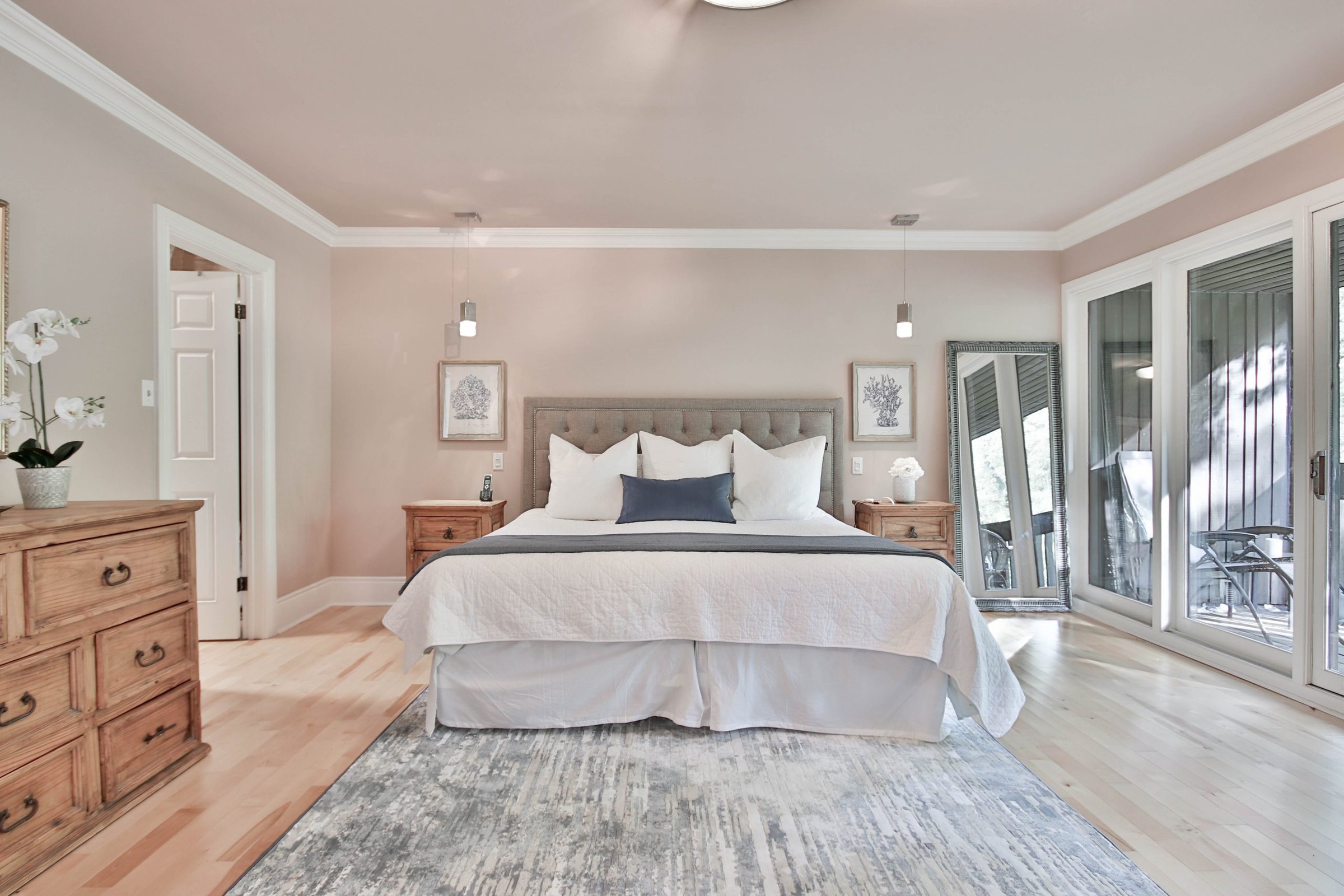 When you think of a bed skirt or valance, you might conjure images of frilly nylon bed linen from the sixties and seventies. These days you can easily purchase a plain bed skirt in simple cotton or a raw linen.
In a range of colors, pick a shade to complement your walls, bedding and soft furnishings. This is by far the simplest, cheapest way of covering over dated bed frame legs.
Make Your Own Bed Skirt
This is such a pretty, natural fabric for this homemade bed skirt. If you have a special fabric in mind, then you might like to try making your own.
This guide to make a gathered bed skirt requires no sewing! How? With some hot glue of course. So why not take a look and see if this something that might work in your home.
Light From Above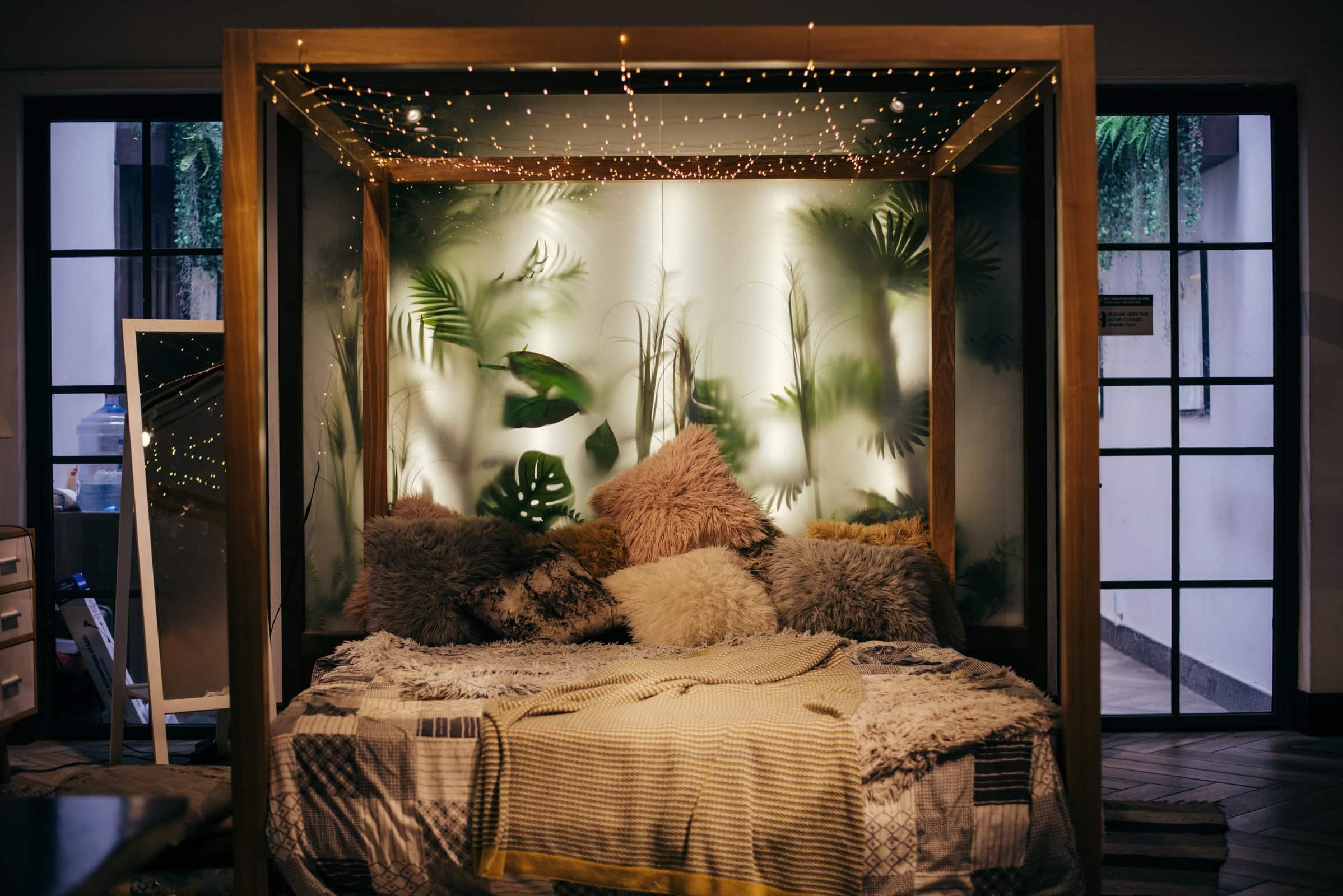 This is a beautiful look created with a wooden canopy and some gorgeous lights. The plants behind make you feel like you're sleeping outdoors looking at the stars.
A wooden structure can be placed over the bed. Simple in design, the height and the lights will disguise the metal frame beneath.
Bed canopy
This gorgeous paisley canopy gives the feel of a Marrakech palace. You could recreate this look by choosing a rich fabric and covering every inch of your bed.
If you like that enclosed feeling of being shut away, then build a frame and cover in the perfect palatial material for your bedroom design.
Behind the Curtain
This nook adds so much interest and character to the room. You can create this by sectioning off your bed, particularly useful if your home office is the guest bedroom.
The fabrics on the bed are repeated on the walls and large drapes can be pulled across to cocoon the bed into your very own den or hideaway. Using bold fabrics would make this a perfect effect in a child's bedroom.
Disguise a Headboard with a Fabric Cover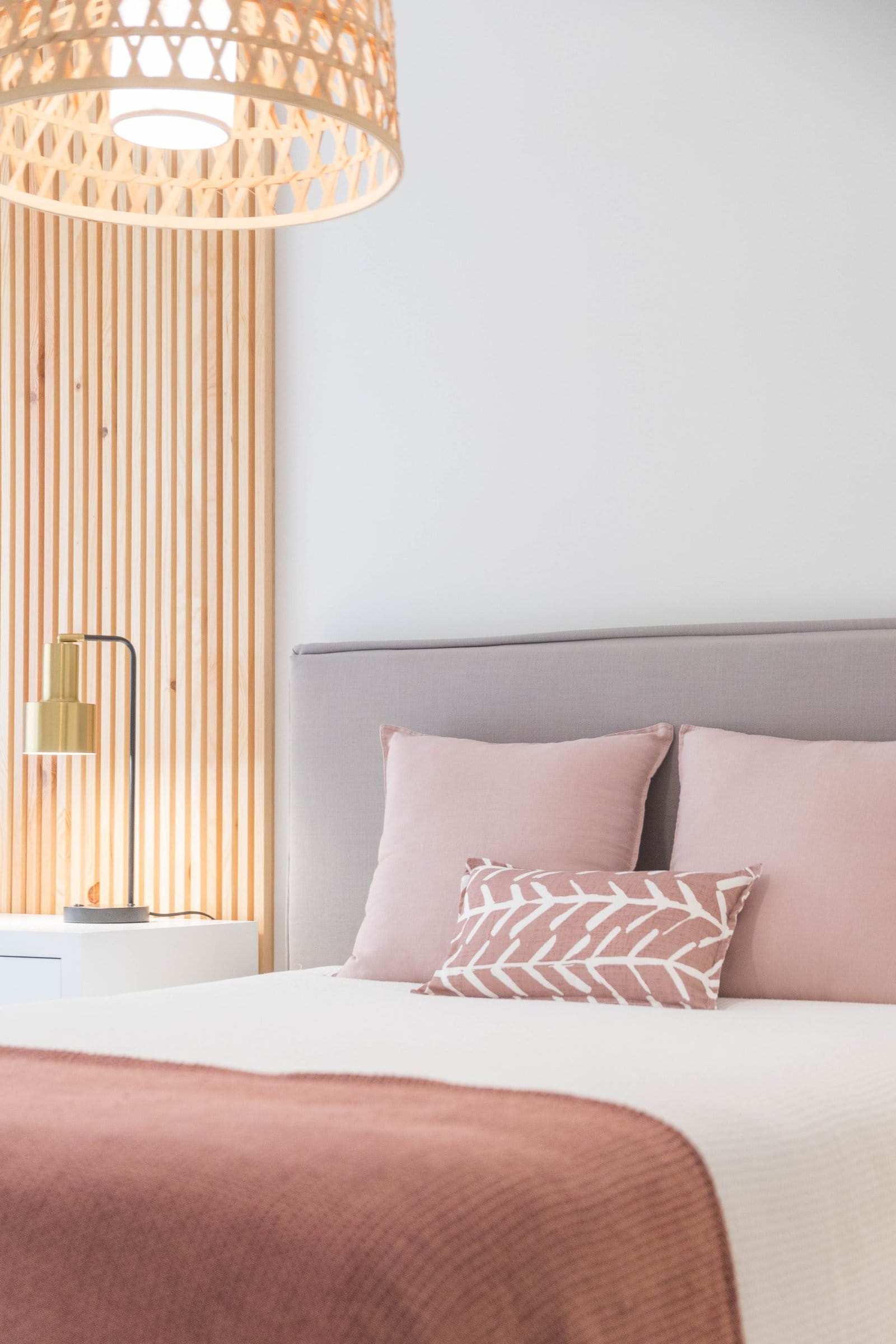 Isn't it astonishing that you can always seem to find whatever you're looking for online, no matter how obscure?
Well, did you know it's possible to buy standard sized headboard covers? If you can't find a fabric or finish that really does it for you, then cover with your own material.
Do you want to match it with your own duvet set? Then buy a second and use that to go over your headboard coverslip.
Make Your Own Headboard Cover
If you have a really great piece of fabric then you might want to try making your own headboard cover.
Made to Measure
If you have a more elaborate shape or can't find a cover you like, and if you're good at sewing, you can make your own padded headboard.
This is great for a bespoke look and if you want to add a striking design or bold pattern to your bed. It will hide the metal and soften the cold edges of your bed.
Tie on a Fabric Headboard
This tied on padded headboard looks country and cute. See if you have an old seat cushion you could repurpose for the same look. Alternatively, cut foam to fit and cover with your own choice of material.
Cover it Up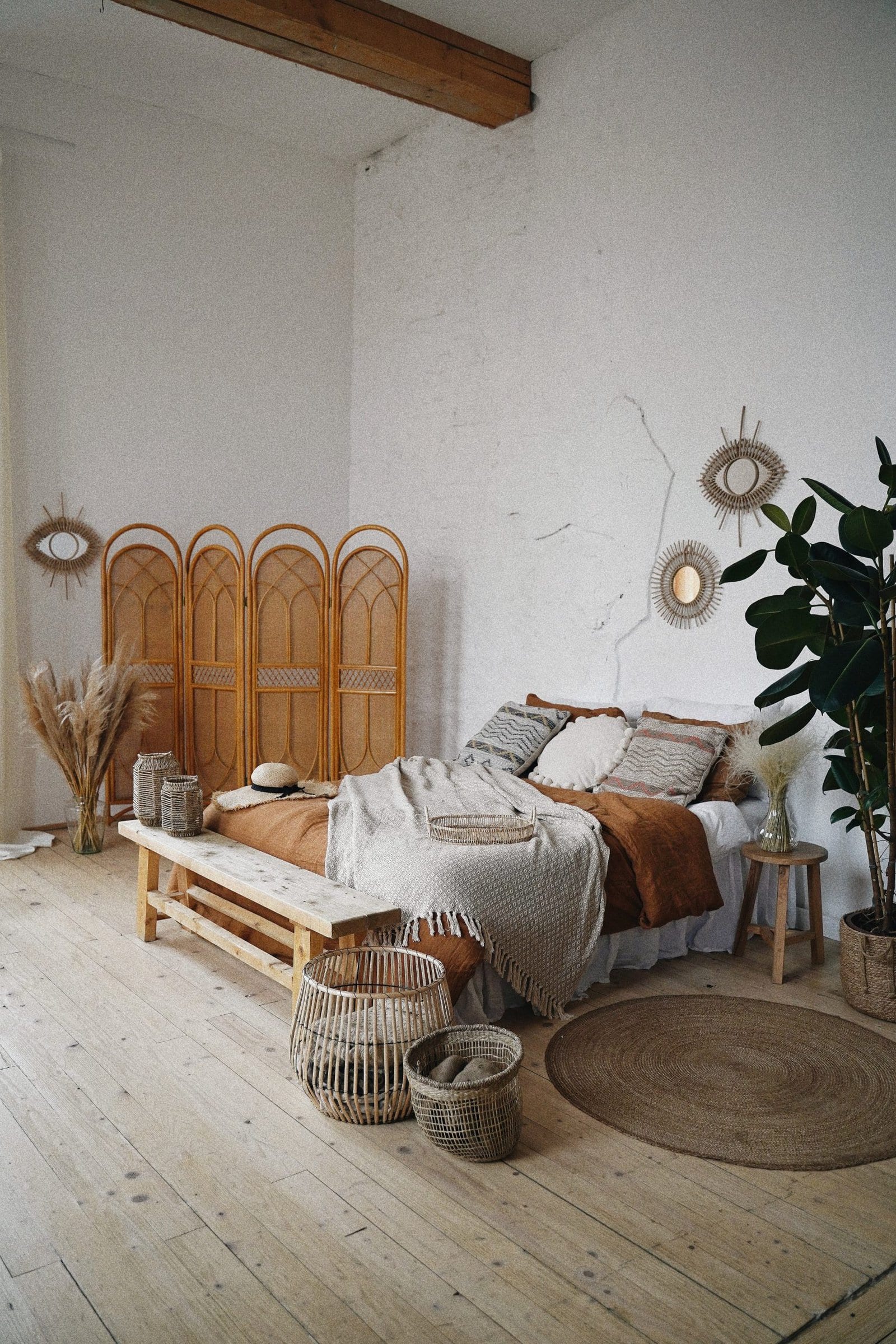 Finally, this is far and away the easiest way to cover up a bed frame you don't want to see. Cover it in an abundance of textures and textiles.
For those who like the retro, hipster look this works brilliantly. You can layer sheets, fabrics, blankets and pillows and finish with wicker, cane and dried grasses as well as a giant jungle-style plant.
In Conclusion
Steel beds may look a little dated or you may have a metal bed with peeling paint that you need to refresh. Or you might want to hide a metal bed frame that doesn't work with your new home decor scheme.
There are a plethora of ideas and techniques for covering over your metal bed, from clever headboards to spray paints, to disguising with wooden surrounds.
Look through and decide what coordinates with your own boudoir and change up your look with one of these handy ideas.