Decorated Life is reader-supported. When you buy through links on our site, we may earn an affiliate commission. Learn More
How to Mix and Match Pillows on a Sofa
Decorative pillows may seem like a minor detail of your decor, but they actually need the same care and planning as the rest of your space. Thrown together, pillows can just look like a mess. Carefully curated, they can be the finishing touch that pulls an entire room together.
There is an art to choosing pillows for a sofa, but don't worry–it's not difficult! You want to start with a plan. The best place to begin is a cohesive color scheme.
The biggest influence on color is going to be the color of the couch itself, but you're not stuck with matching it. Contrasting and complementary colors can play a role too.
Coordinating color inspiration can come from anywhere in the room, such as the rest of your furniture, artwork, and other decor items. When you pull in these other elements, the room starts to look more cohesive.
Color isn't the only element you can play with either. Patterns and textures can add interest and variety to your pillows, and make the arrangement look more complete.
When you're arranging your decorative pillows on the couch, you want to place them thoughtfully. Just throwing them all in a big pile looks like a big mess. Spacing them too regularly can look a bit mechanical. There are lots of great examples of both balanced and asymmetrical arrangements that can work well; try starting from a photo you like for inspiration.
Let's take a look at four hints that will help you choose throw pillows like a pro!
Focusing on a Main Color
These couches all show color palettes that focus on a strong single color choice–in other words, a monochrome palette. This is a really easy way to create your first color palette for couch pillows.
Monochrome color palettes can include neutrals like white, off-white and cream, or black. They can also include lighter and darker shades of the same color.
Gray Monochrome Couch Pillows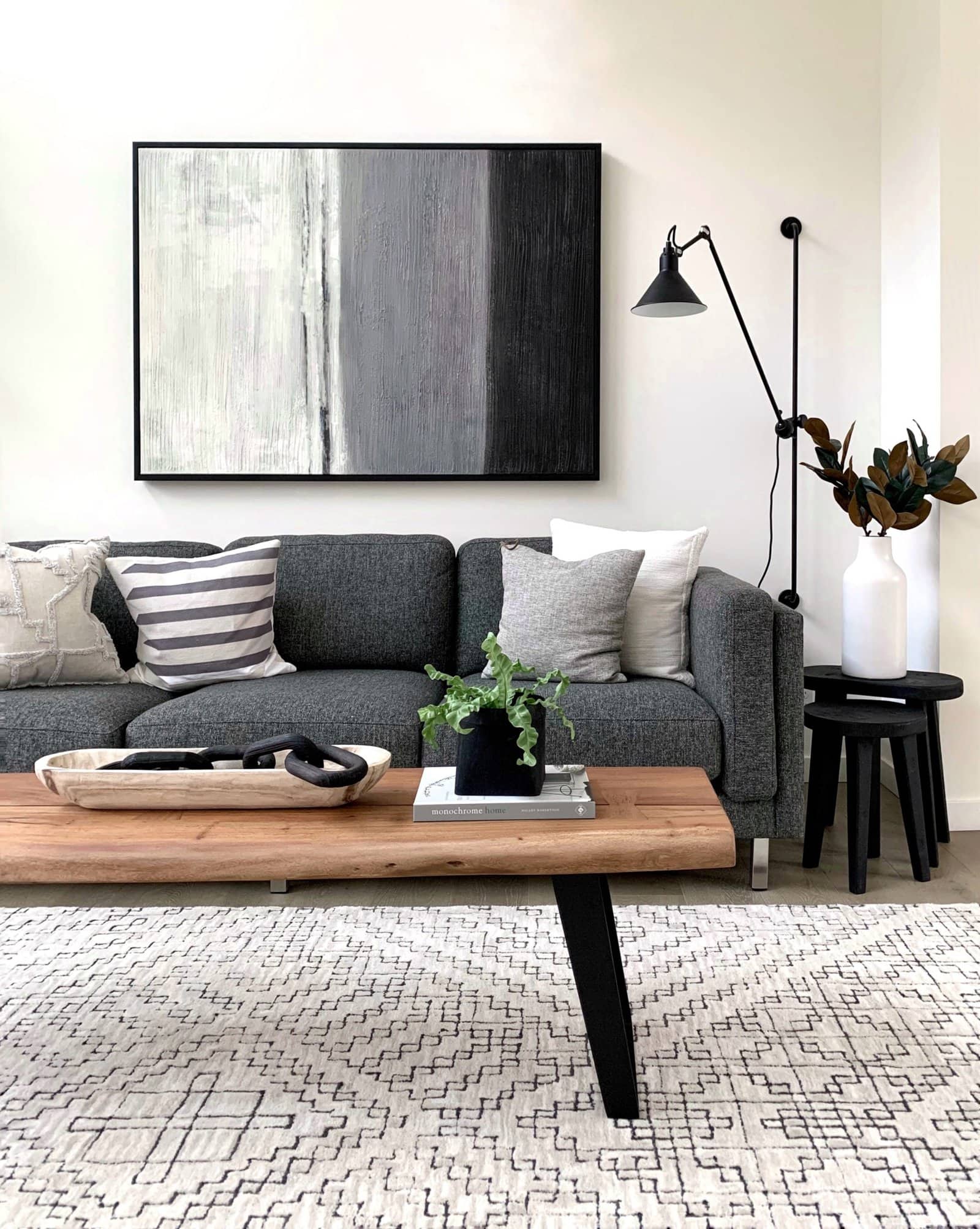 This gray couch features a monochrome color scheme with pillows in gray and white. The pillows are all square and all the same size, but some of them have different patterns and textures.
Sunflower Decorative Pillows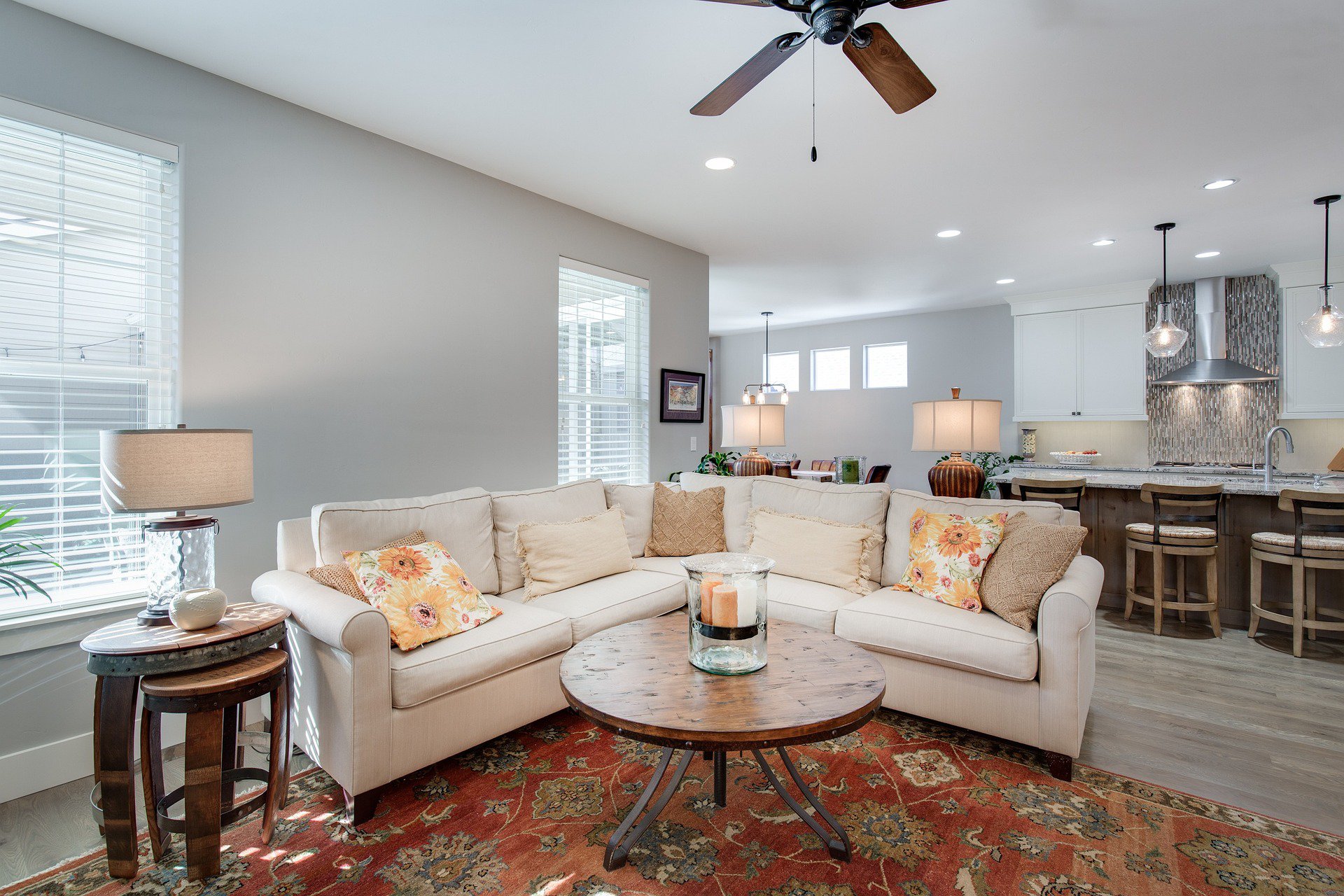 Here we've got a limited color palette that coordinates with the couch, with a cheerful sunflower print for a pop of color and variety.
Orange Sofa Pillow Color Scheme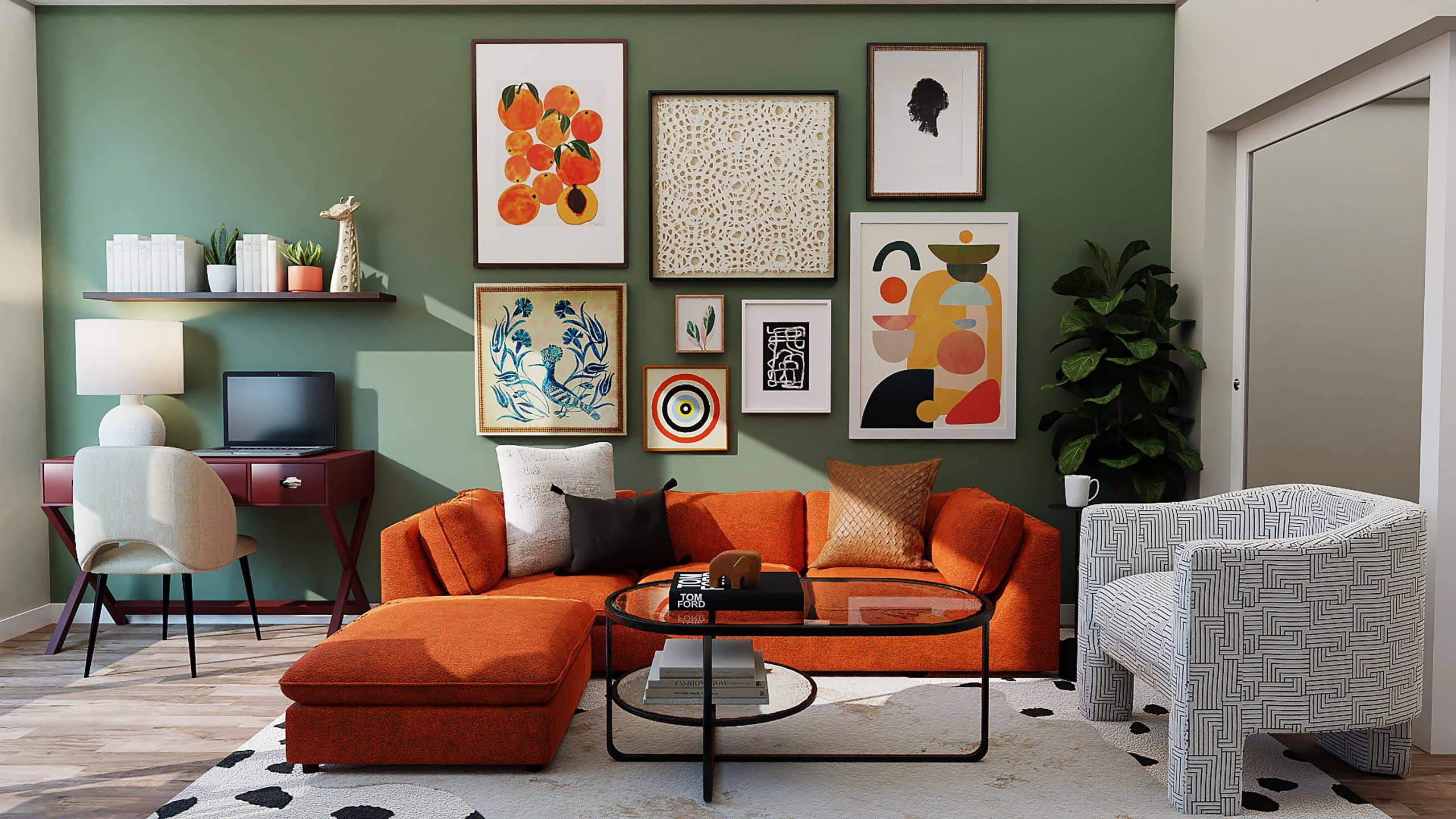 The intense color of this orange couch is balanced with a combination of matching pillows and neutral black and white pillows.
Coordinating with Artwork
The pillows on these sofas draw directly on elements from artwork in the room with them. When you're choosing pillows for your own sofa arrangement, you can pull in anything from artwork: the colors, prints of images, the linework, textures and patterns, even small details. Just a small touch can really make a pillow look like it was custom-designed for your room!
Coral and Ice Decorative Pillows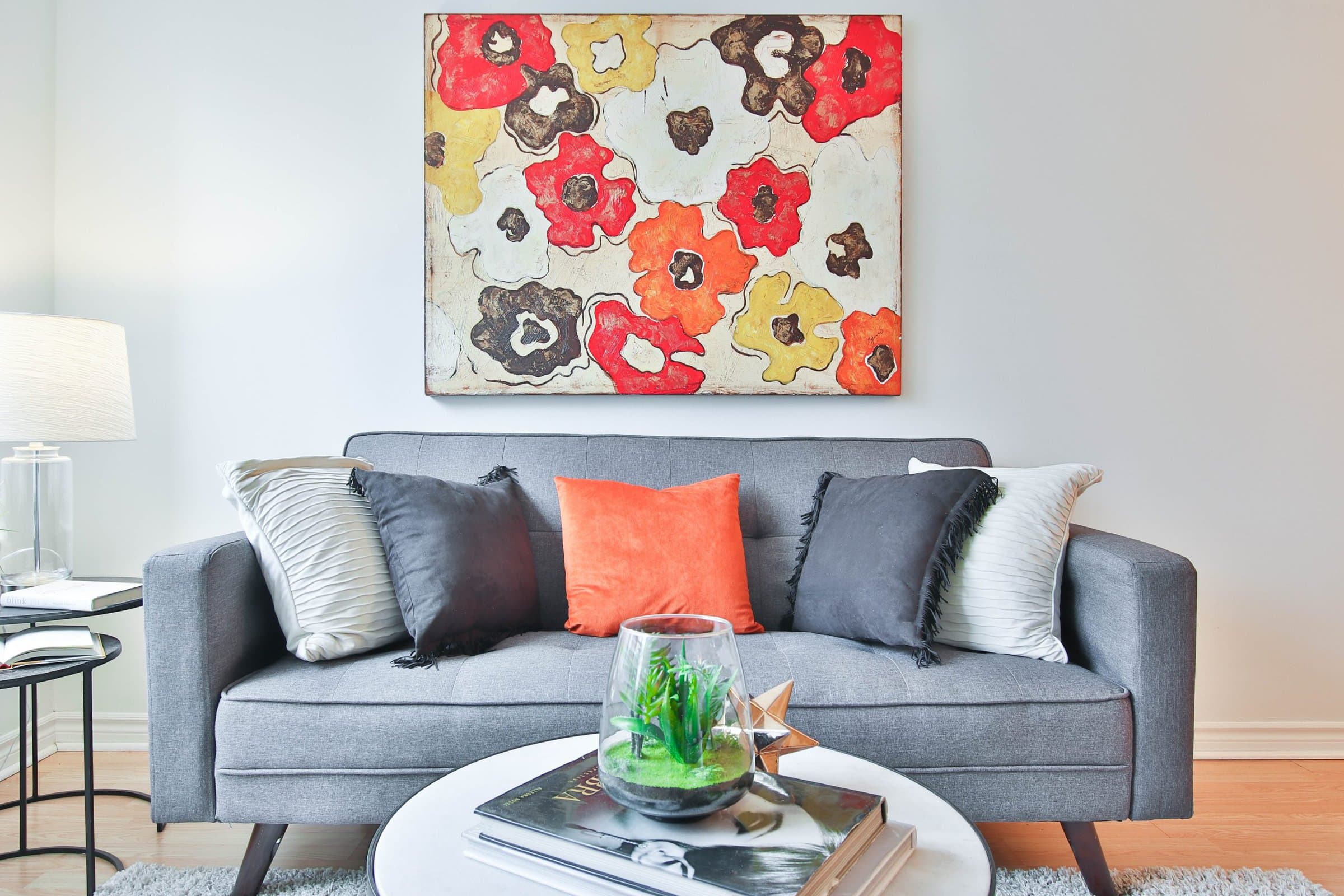 The bright pop of coral and delicate ice blue pillows bring a splash of color to this couch, drawing in colors from the floral painting behind them.
Customized Pop Art Throw Pillows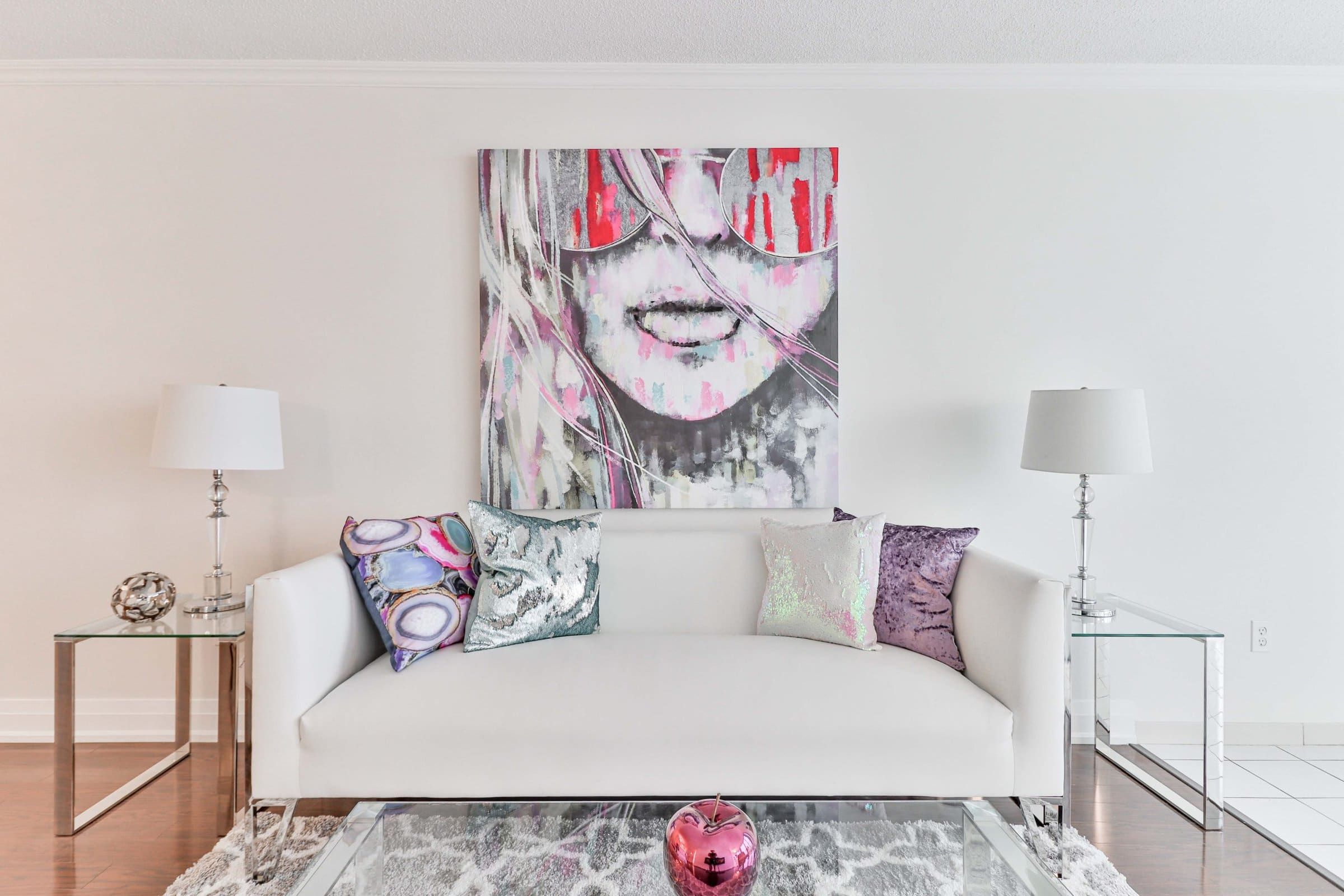 The colors and patterns of the pillows on this couch were carefully chosen to coordinate with the pop art on the wall.
Mixing Textures and Patterns
An easy way to add variety and visual interest to your throw pillow arrangement is to change up the textures and patterns you use. To keep your look cohesive, try to keep an element the same, such as color, size, or shape.
Leather and Velvet Decorative Couch Pillows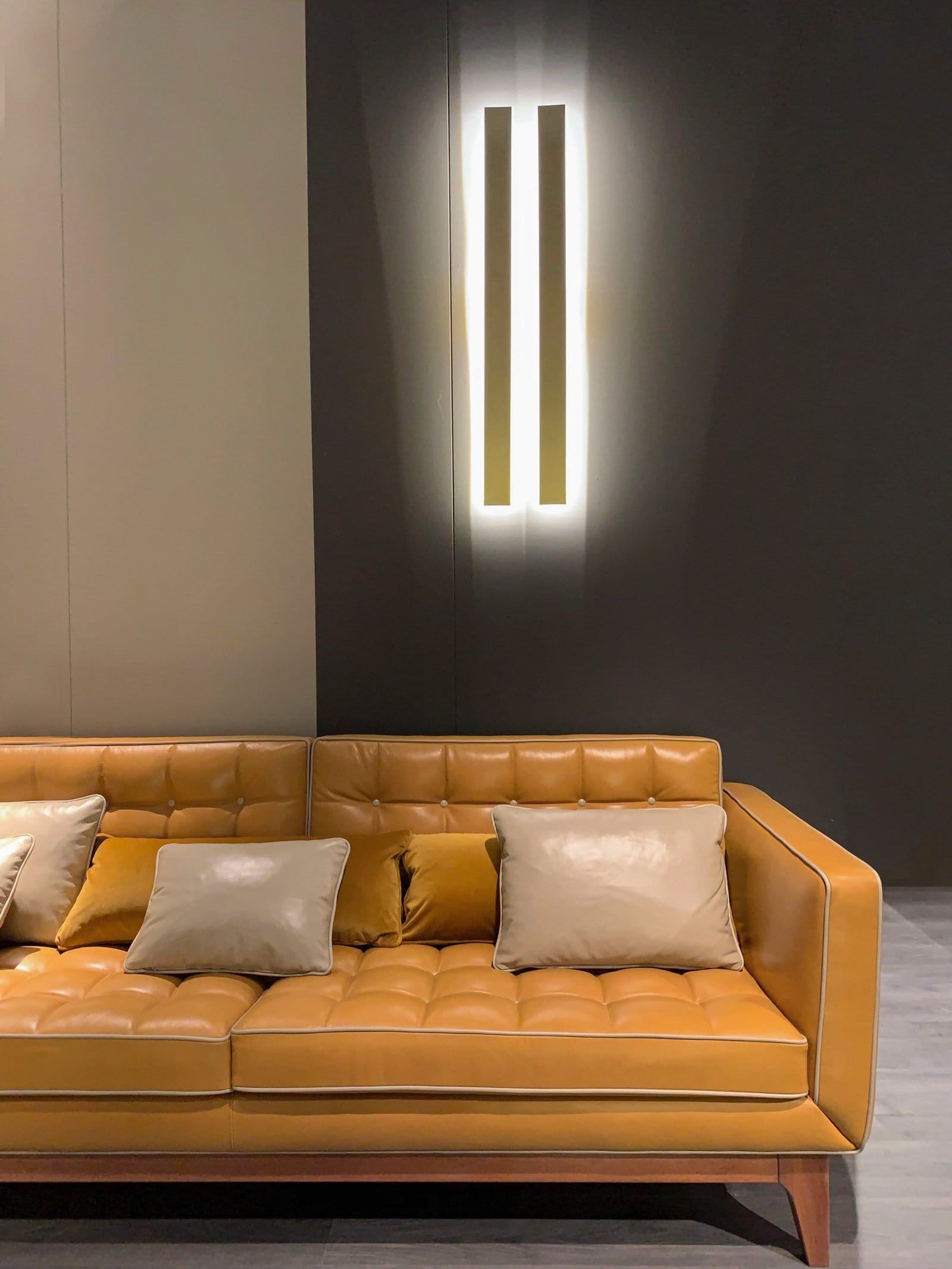 Contrasting textures are at play with leather and velvet pillows on this mustard colored leather couch. Their matte and shiny surfaces add visual interest.
Turquoise Ombre Throw Pillows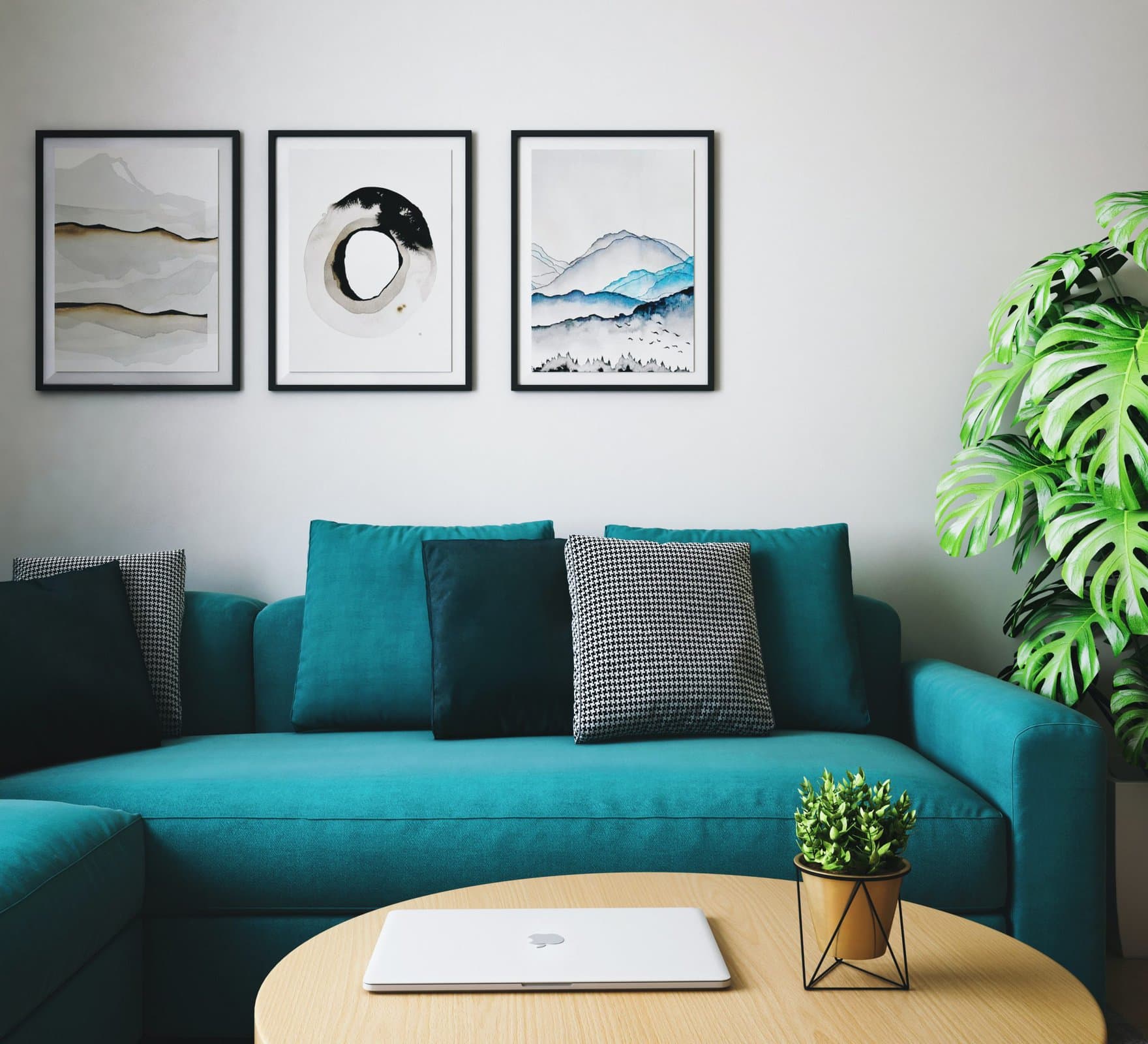 This couch uses an arrangement of identically sized and shaped pillows for cohesiveness, but changes up the colors and adds a hash pattern for variety.
Owl Print and Stripes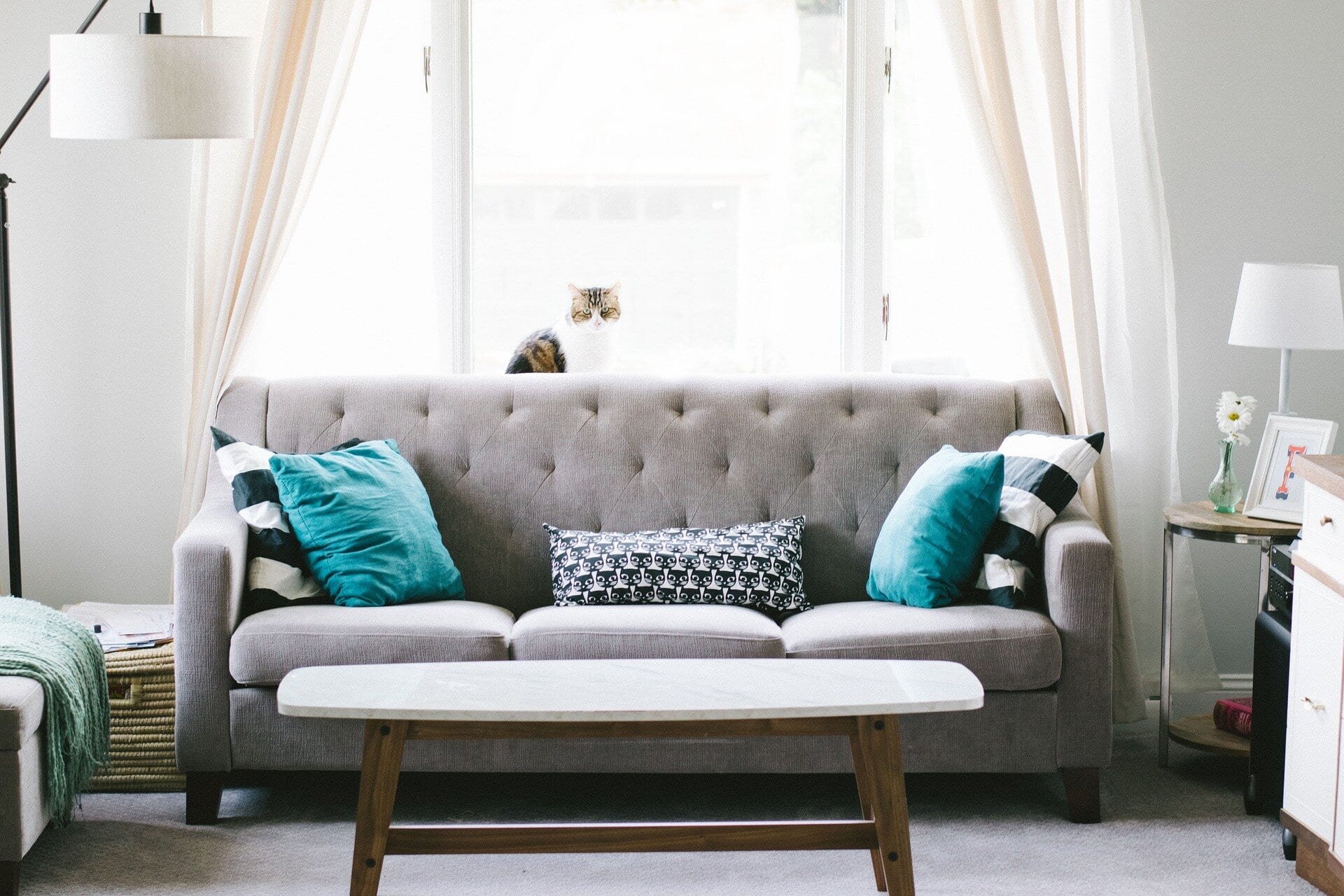 A variety of patterns and colors accessorize this gray couch, including an owl print and navy stripes.
Mixing Coordinating Prints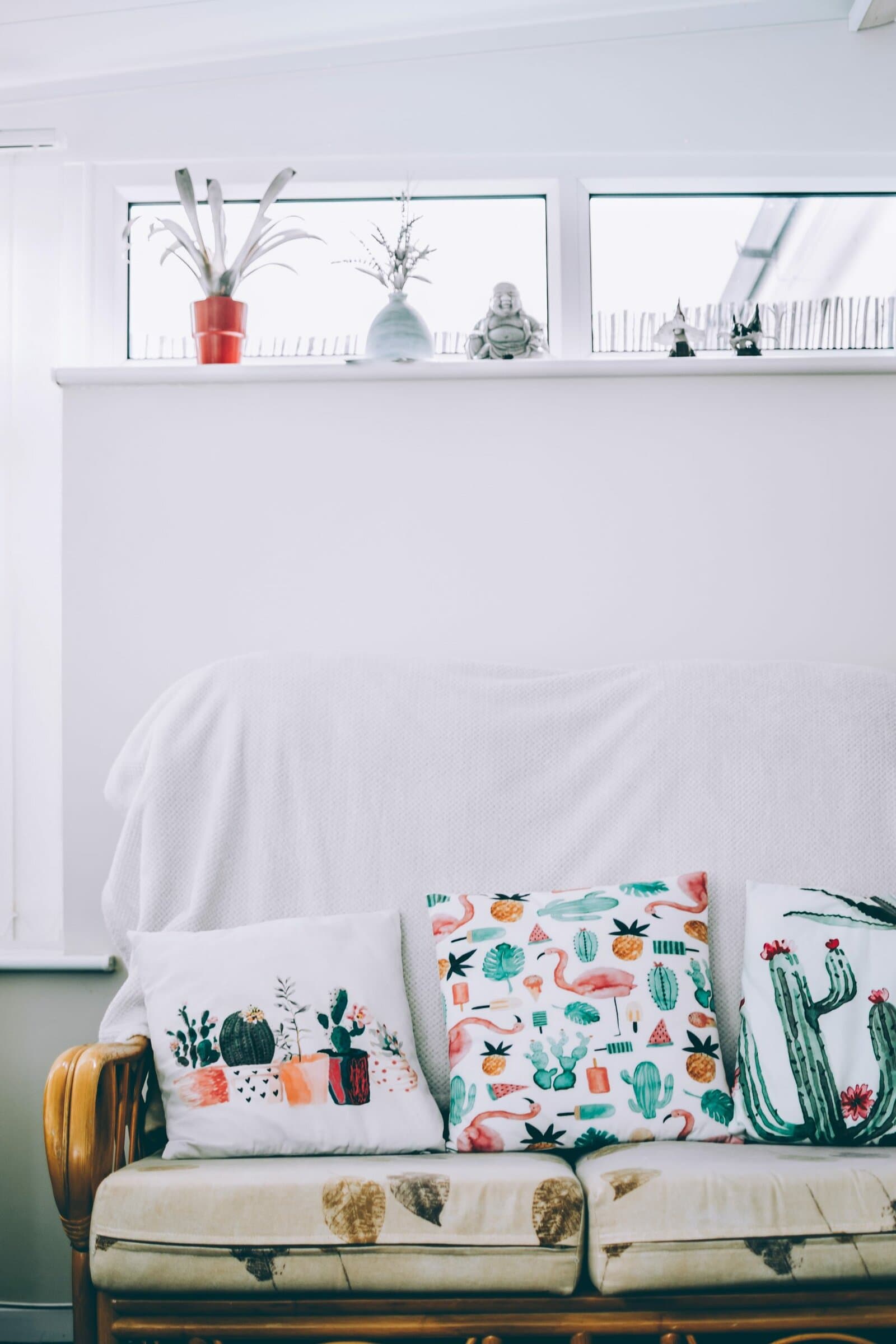 The prints on this couch are all different, but they're in the same style and colors, so they look like they belong together.
Matching and Mixing
Some of your pillows can still be the same! A large number of matching pillows can make a bold statement, while a single contrasting pillow might be highlighted.
It's also fine to use some pillows that match your couch–just add some contrasting pillows for a more interesting look.
Sofa Pillows with Matching Prints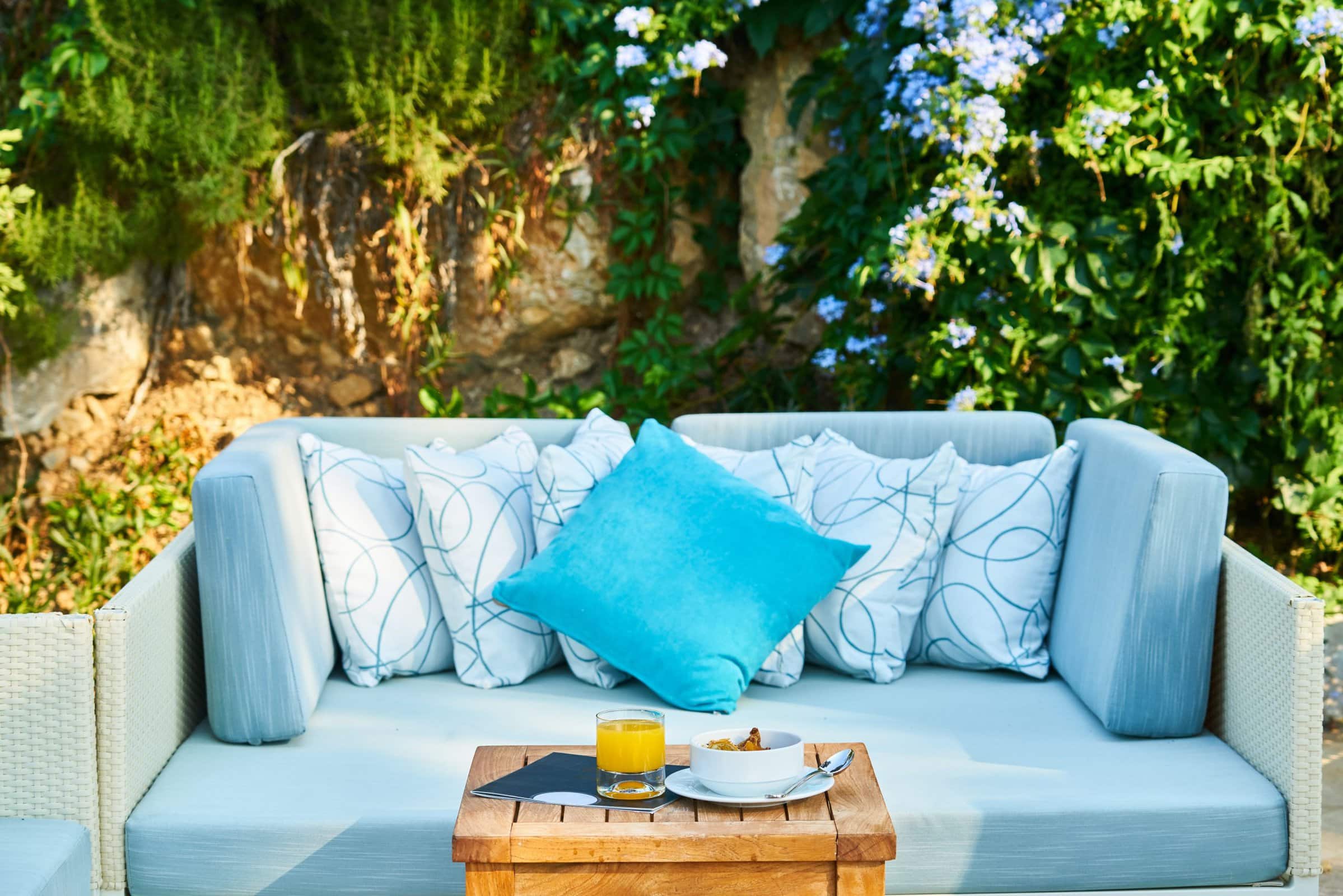 Repeating the blue line pattern across the couch creates a fun and stylish look, while the single solid pillow really pops.
Matching and Mixing Brown and Blue Decorative Pillows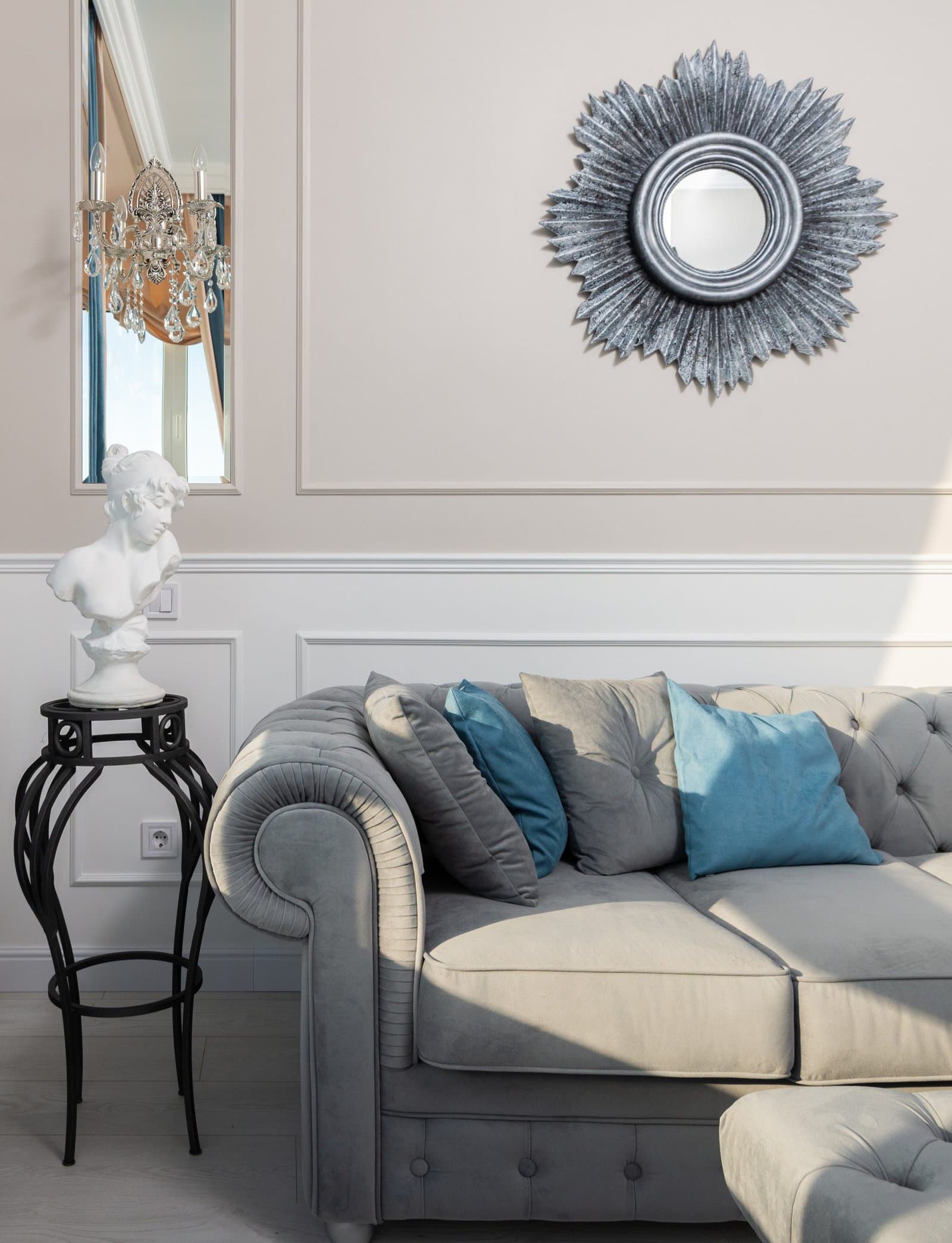 Matching brown pillows coordinate with the couch, while contrasting blue pillows punch up the color.
Warm to Cool Throw Pillow Palette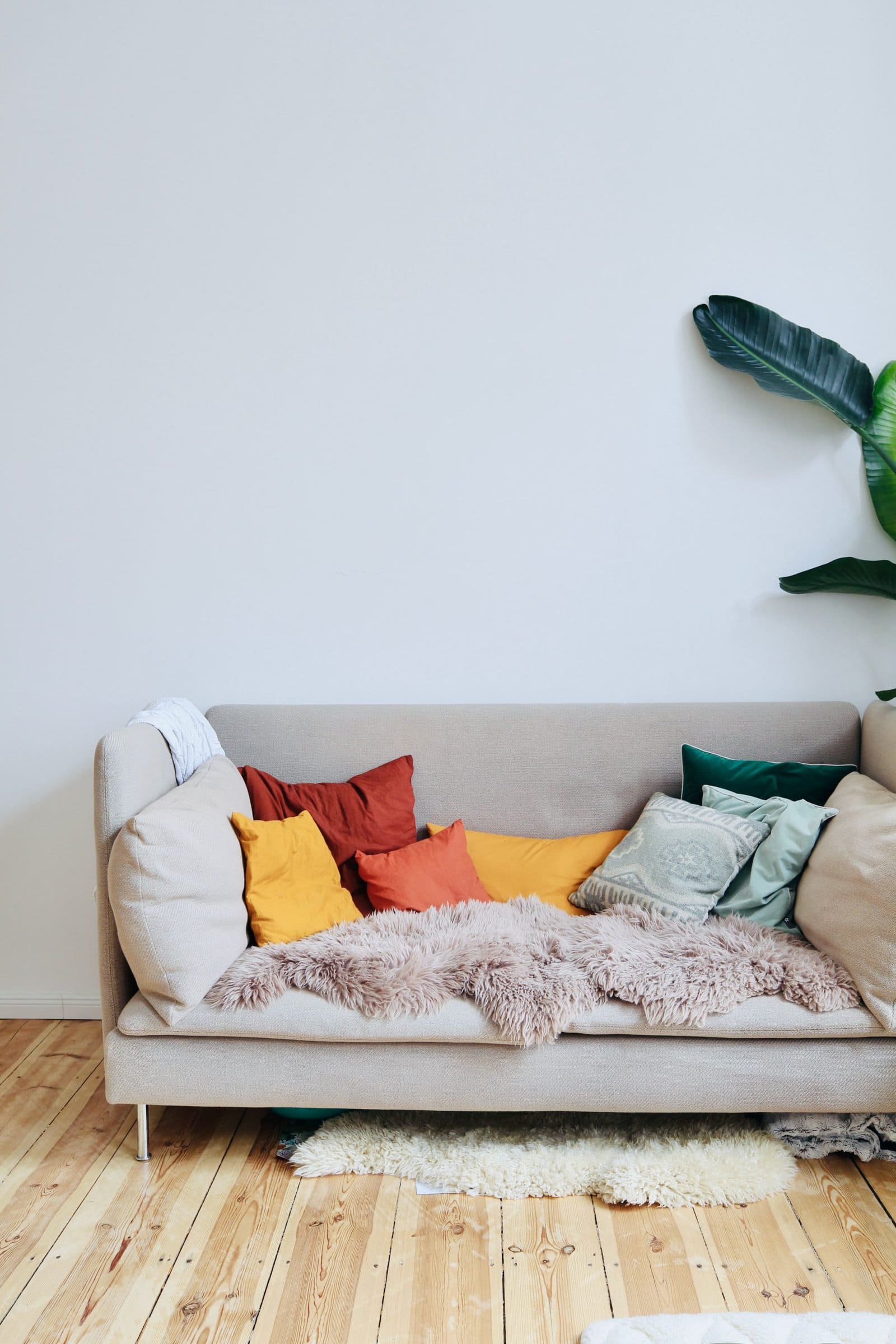 This pillow arrangement incorporates a lot of colors, but it works because they've been thoughtfully arranged in a gradient from warmer colors to cooler.
Final Thoughts
Mixing and matching decorative sofa pillows like a pro is easy once you have a plan at the ready! Start with a palette that coordinates with your couch, draw in elements from the rest of the room, and change up your textures and patterns. Before you know it, your throw pillows will be the thing that draws your entire living room design together.