Decorated Life is reader-supported. When you buy through links on our site, we may earn an affiliate commission. Learn More
How To Mix and Match Rugs
Mixing and matching rugs isn't as hard as it may seem. But when done right, these rugs will look fantastic in your home and help create a gorgeous, cohesive living space.
But of course, you need to know the basic ground rules of mixing and matching rugs to make this seemingly daunting task a lot easier. Here are some easy ways to do so!
Pick Rugs in a Similar Color Palette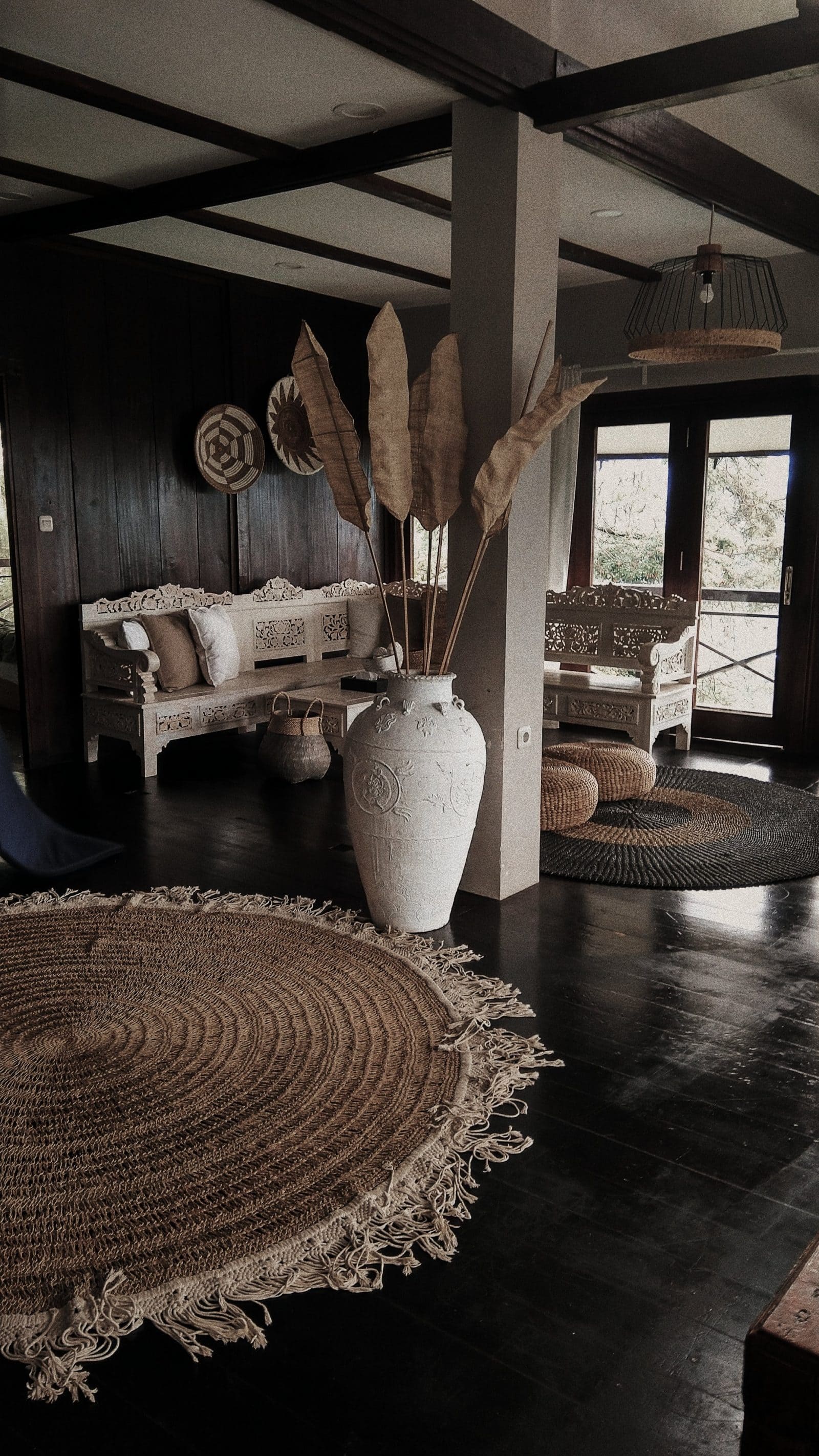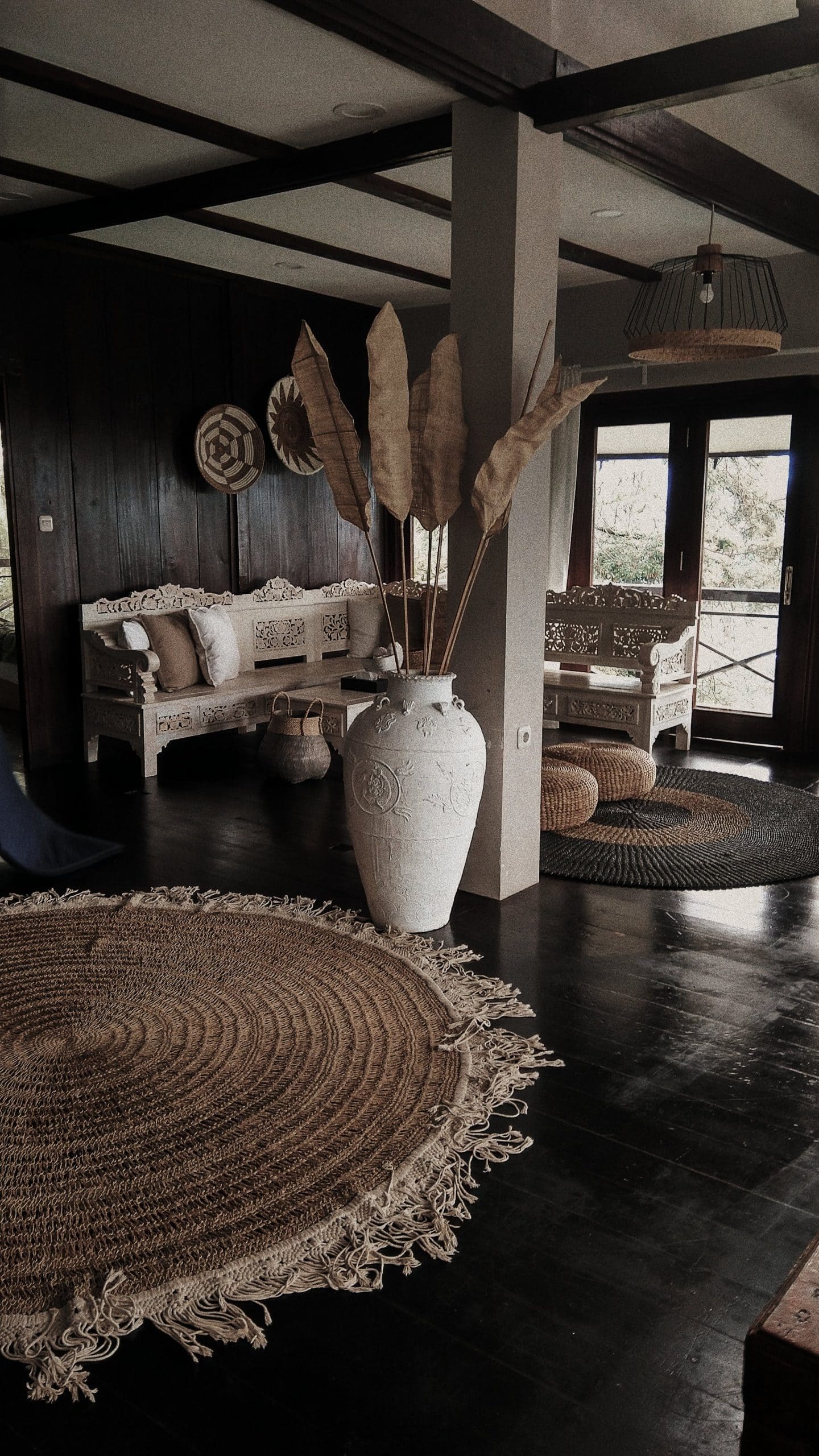 Having a color palette when you're decorating is crucial. That way, you'll ensure that everything matches and that you don't accidentally invest in a piece that looks odd in your home. It's the same for rugs as well.
If you want to play it safe while also making sure you still get an exciting look, consider buying a rug in a very similar color palette to the first one. You can choose a similar texture or pick out something completely different. Both will work!
Here they did a splendid job with these gorgeous round jute rugs. They both have a beautiful brown as their base, but the second one has a compelling black concentric circle pattern. They match well with each other, as their color palette is similar.
But these two rugs also match the room perfectly as well as the rest of the furniture, creating a harmonious look. Even though they might be a hassle to clean, it's evident that a jute rug works wonders here.
Different Textures Make for a Visually Interesting Room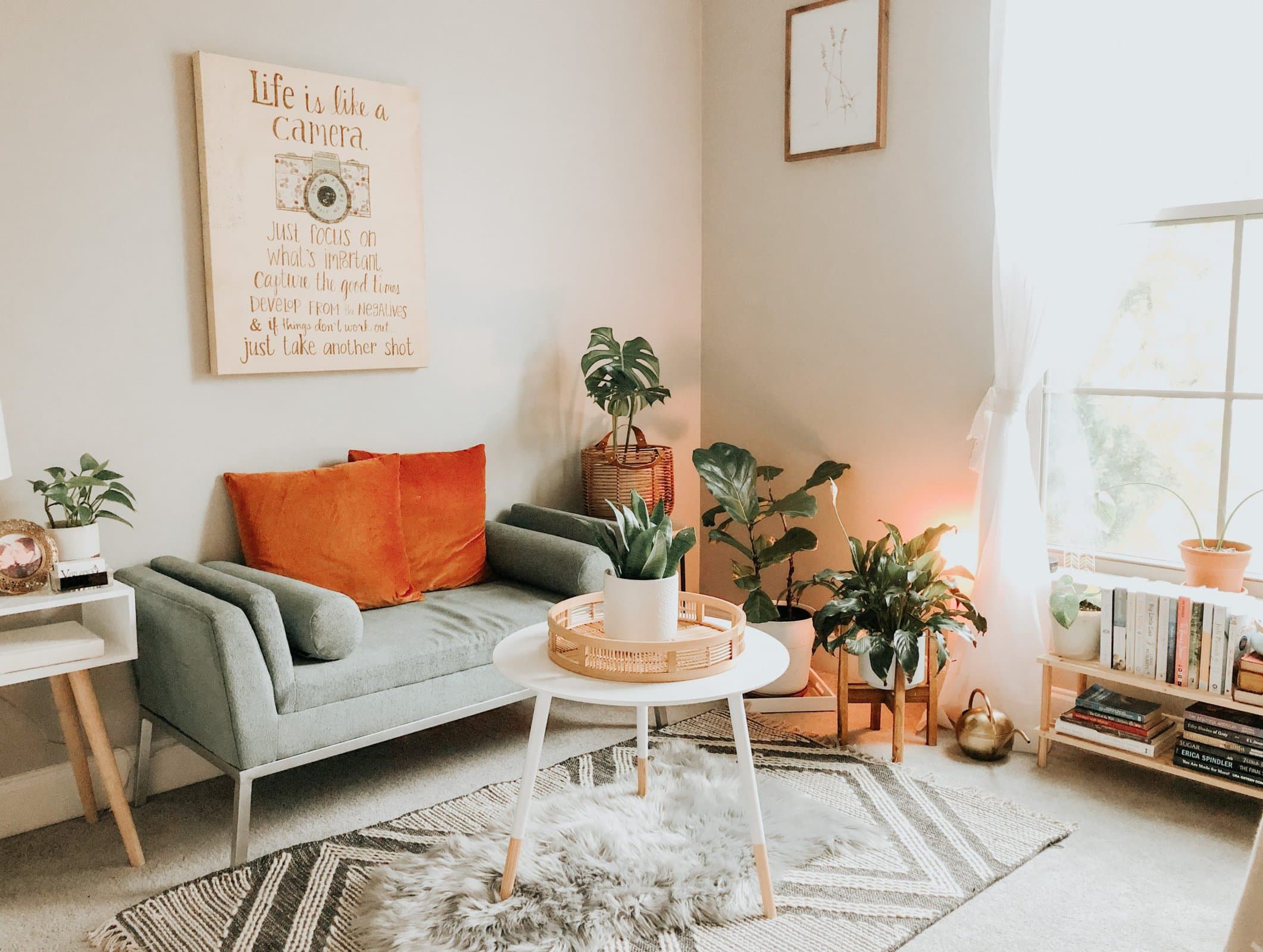 Don't forget about texture! When it comes to choosing the right rug, the texture is a crucial aspect. Adding different textures creates a visually captivating point. It's a phenomenal trick for rooms with a lot of neutral furniture as it livens it up immensely.
There are quite a few types of rugs out there, all of which have their textures and feels, so you can create a bunch of different looks.
You can even layer textured rugs one on top of the other. If you decide on this, it's best to keep the fluffiest or the most prominent rug on top of the others. And, of course, make sure to layer them by size.
You can also place them beside one another. Layering rugs like this can help create a rug patchwork of a sort that can look incredible in a home!
You Can Even Mix Patterns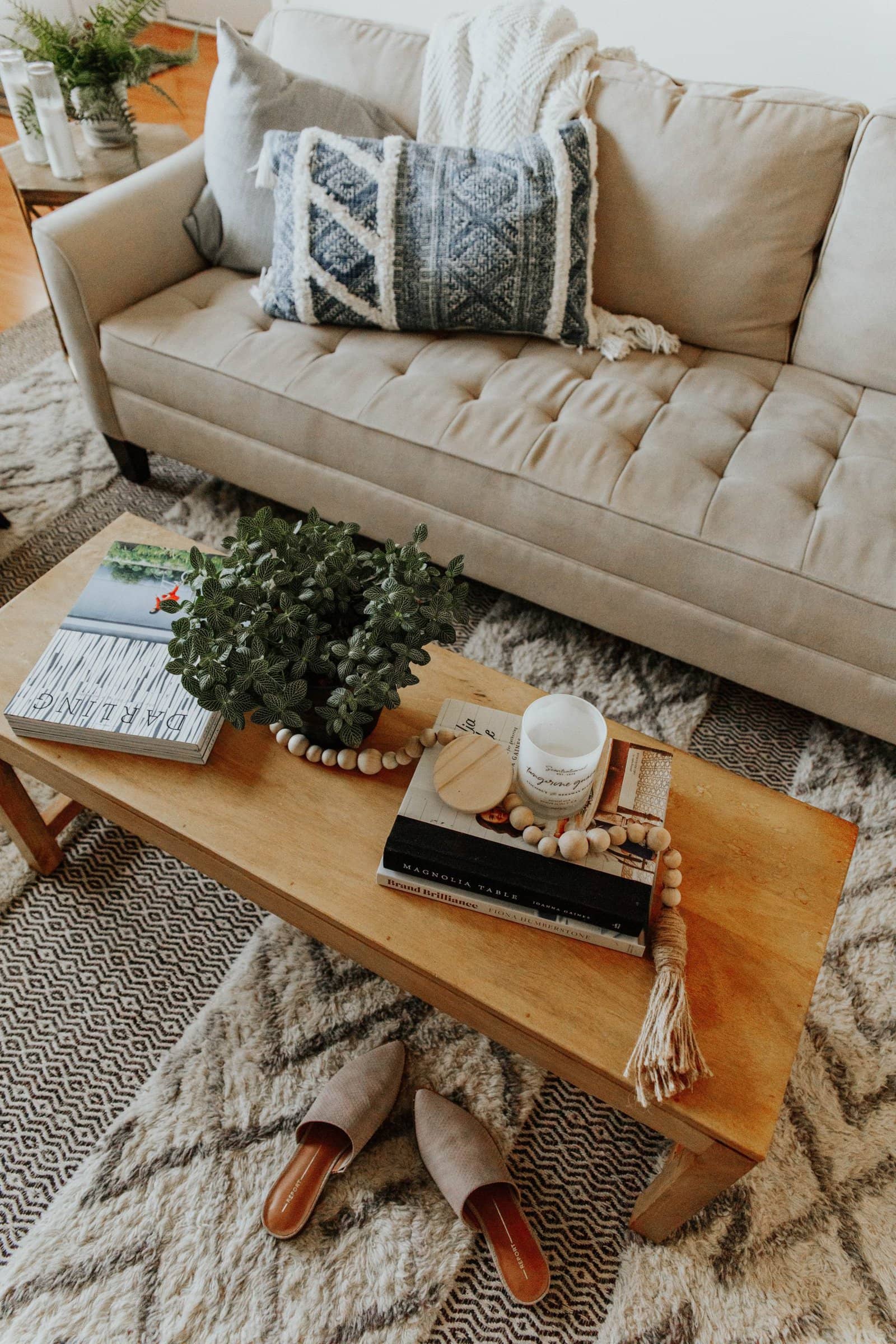 Many avoid mixing different patterns because they're afraid their home will look tacky. And that's the farthest thing from the truth if you know how to combine them the right way.
The first thing you should do is consider the colors. Mixed patterns work the best when the rugs feature similar colors. That's a simple but easy trick to ensure they match.
Now the important part is to look at the scale of the pattern. When mixing two patterns, it's best to go for one large-scaled pattern and a pattern with a small print. With the two colors matching, you'll see that the rug combo doesn't look tacky or overwhelming and is super stylish!
One Patterned and One Solid-Colored Rug Work Great Together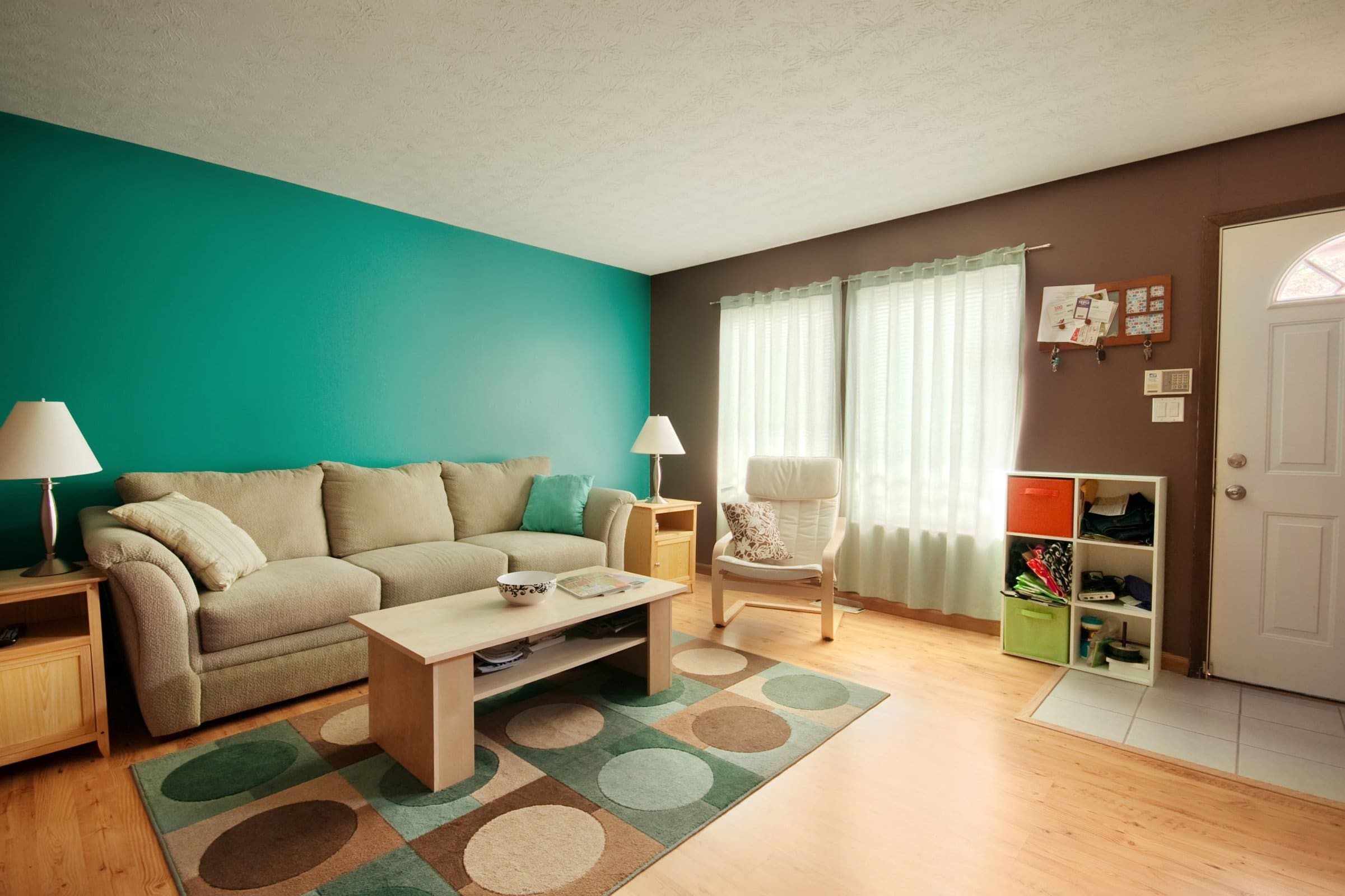 Perhaps you don't want to go all crazy with patterns and textures, but you still want to add some variation to your mix-and-match rugs. Sometimes, one patterned and one solid-colored rug is all that you need.
Pick out a pattern you like. Here you can see how the rug almost perfectly matches the sofa and the wall colors, making it tie in the entire room together. And the solid color rug supports the other, as they also match each other.
The easiest way to ensure that your two rugs match is to first decide on the patterned rug, and then pick out the solid-colored one in a shade featured on the first rug. This way these two will be a perfect match.
Go for the Same Rug for an Easy Cohesive Look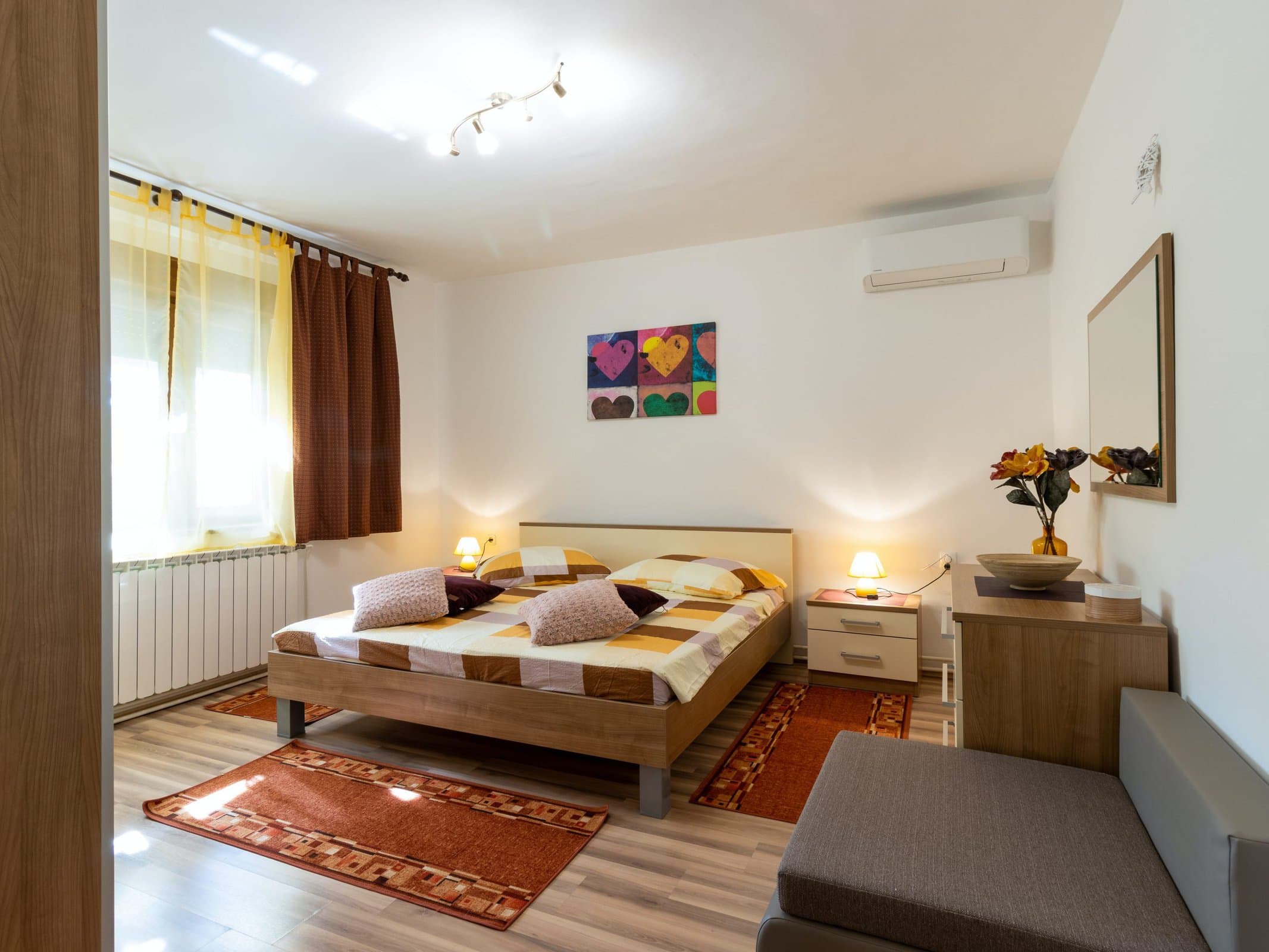 If you want to keep it as easy and simple as possible, consider going for the same rug twice. It's a super safe choice. It's not risky, and not particularly rewarding although it still looks good.
Here the two rugs have a slight pattern which can be a bonus, as they add a bit more excitement to a room, rather than two of the same solid-colored rugs. But be careful here not to overwhelm the room. Going for two huge rugs with the same bold pattern can be too much!
Try Different Color Variations of the Same Rug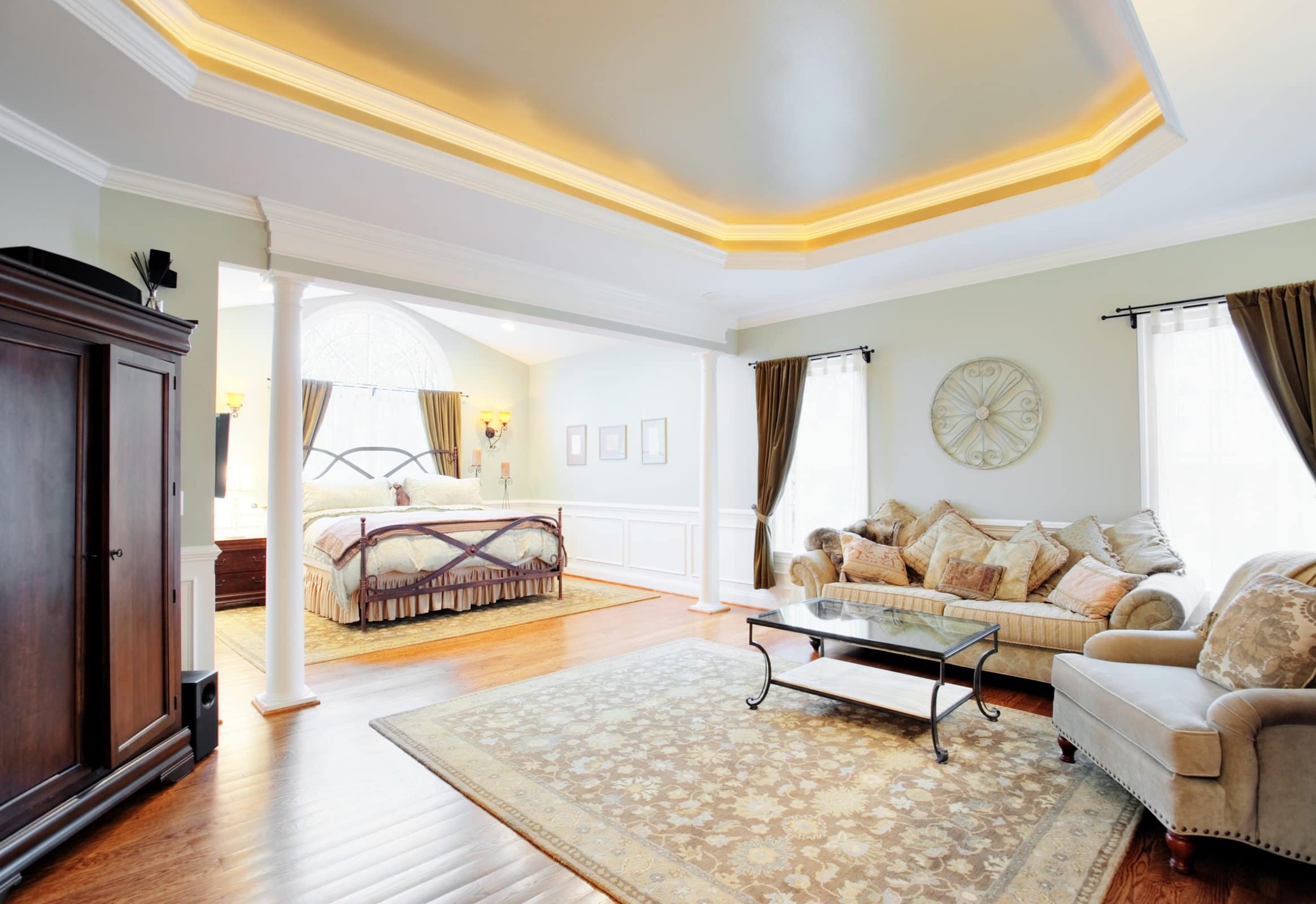 Sometimes, you just can't help but love that one specific pattern. So why not repeat it in a couple of color variations? It isn't a common way to mix and match, but it doesn't mean it's anything less than amazing!
When you're matching the same pattern in different colors, it's necessary that the colors also work well with each other, otherwise, you're in for a hot mess.
This mix-and-match technique works well if you have a large open floor plan in your home with different sections in different colors. Picking a rug that matches its area, but with a pattern matching the other rugs helps create a captivating yet very cohesive look. It's a great way to unify a room with such a layout.
Summary
When mixing and matching rugs, everything's possible! You can keep it super simple, or go as wild as you'd like. Choose some patterns, or keep everything in solid colors. Or you can have both, with some extra texture as well!
As long as you ensure the carpets match with each other and the rest of the room, you're bound to make your room look stellar. So don't be scared to try out different options, until you find your winning combination. Good luck!