Pool Fence Ideas
Pool Fencing is a legal requirement in some parts of the world. But while it might be mandatory, it doesn't need to look only functional. You can have fun creating interesting, inspiring looks for your backyard pool while doing the important job of keeping children safe.
There are a range of considerations for your pool fence, from the shape of the boundary design, to the materials you'll choose.
You may be surprised at the options available and how you can enhance your own backyard pool.
Wooden Pool Fence
When we think of a fence, we probably think of a wooden one, so this might be the first option to consider. Wood is a versatile material and can suit any budget. At the cheaper end you have treated pine, at the other end are more expensive hardwoods.
You'll need to consider where you want to put up your fence. Are you surrounding just the pool or could you incorporate some of the garden into your design?
Make sure the wood is treated. Or use a specialized paint or stain to keep your fence looking good for some years. Remember to maintain your wood fence and when it is looking tired, give it a fresh coat.
Poolside Art
With an imaginative fence installation, your backyard swimming pool can be a work of art. Choose an expensive hardwood for a finished look and get creative.
You can erect vertical slats at varying heights to create interest and an architectural look. This designer pool fence will be the envy of all your neighbors!
PVC Fencing
There's something summery about a white picket fence. So cute against a bright green lawn and azure blue of a pool. For a permanent bright, clean look with no sanding or painting required, consider a PVC fence.
More expensive than wood and best installed by the experts, this is very hard wearing, practical and stylish. Coming in a range of colors, you can choose the finish to best suit your landscape.
Glass Fencing for Your Pool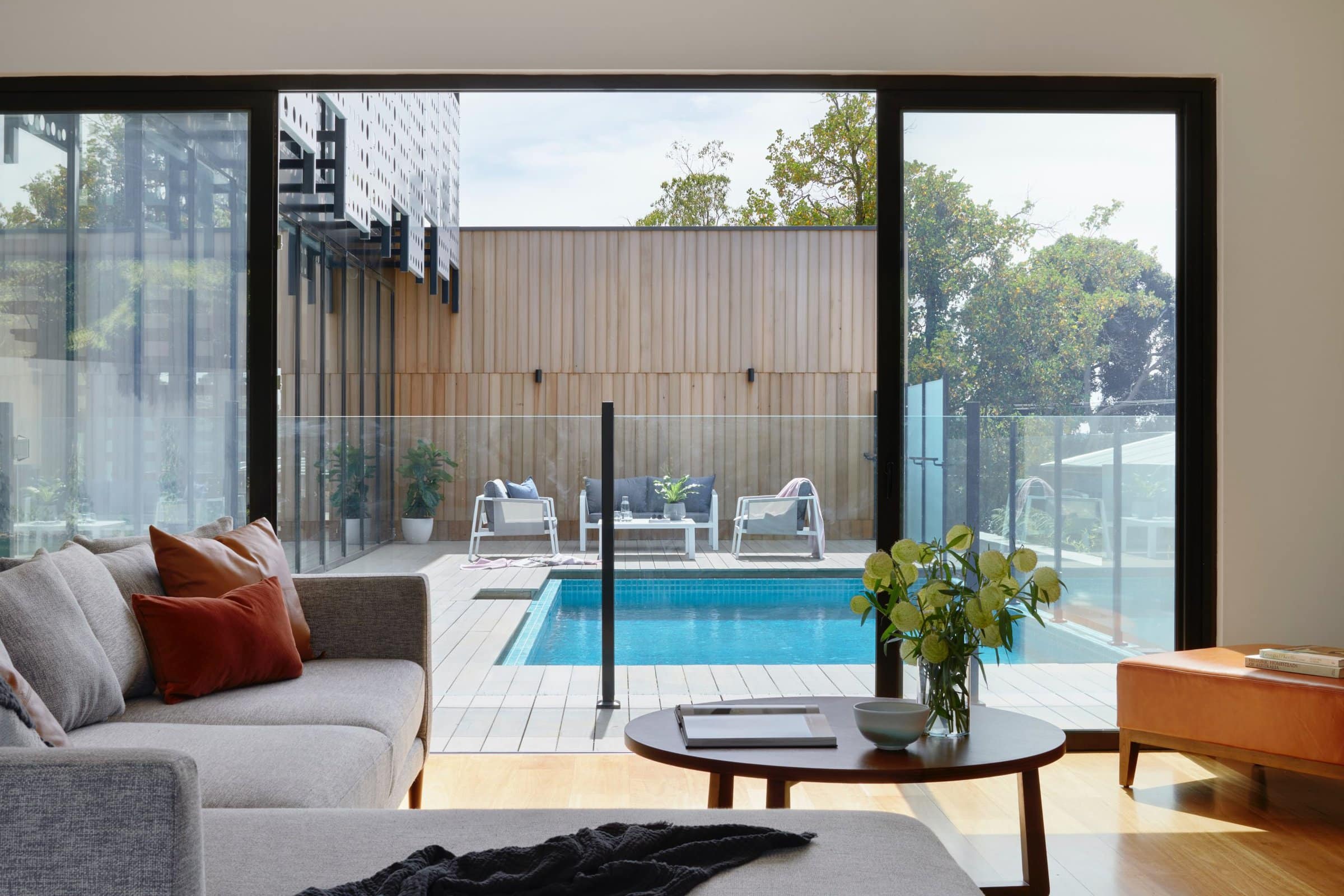 Nothing says expense like a glass poolside fence. Usually seen on the staircases of designer homes, glass also looks fabulous by a pool.
The advantages are that it looks stylish and modern, it will last pretty much forever, and your view is not blocked. It is also easy to clean, especially if you have a pressure washer.
A little expensive, you'll need to get the experts in to create a bespoke design for your own backyard pool. But it'll be worth it!
Mixed Materials
You can really use your creativity and mix up the materials you choose for your pool fence. If you like a teak vertical fence but want to see your pool from your house or another part of the backyard, then you can also include glass in the scheme.
For a truly modern look, metal is cool and industrial. It can be used in combination with other materials. Again, this is at the higher end of a budget but would have true designer impact.
Showing All Your Curves
For a look that needn't blow the budget but which will make your pool fence look almost as appealing as the pool, think about adding some shape to your installation.
Adding some curved contours will inject interest to your backyard. It's something you can try without being an expert.
Metal Pool Railings
Typically seen on paved or concrete decks, metal railings have a certain charm and are wonderful for a period look.
You can pick a gate which is more ornate if you want to up the stakes. Metal is more expensive than a wooden fence but you can give installation a go yourself. Just be sure to measure properly and ensure that your pool fence meets requirements.
Hardscape Around Your Pool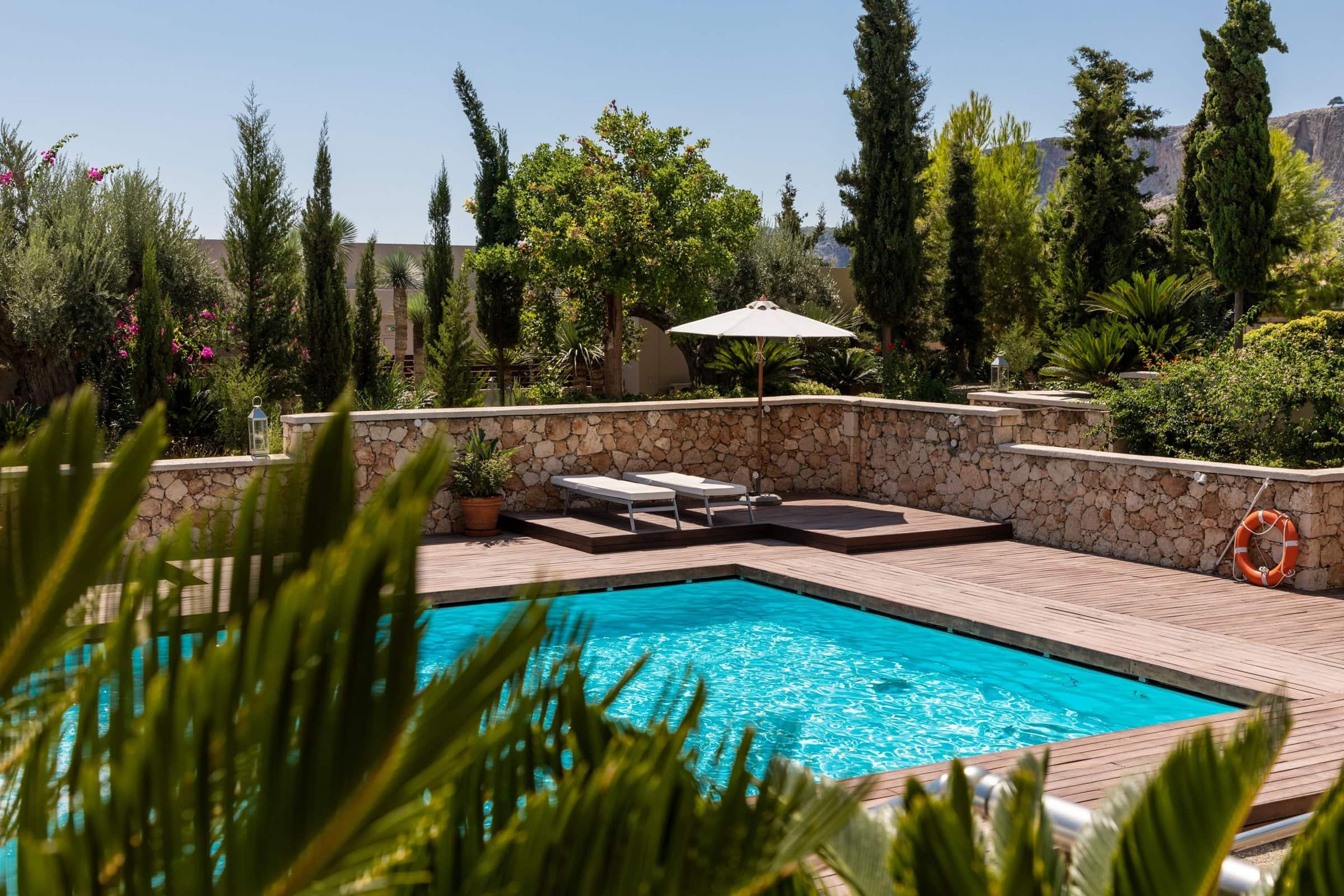 Taking a cue from the materials your home is made from, you could build a hardscape retaining wall and add an access gate. You'll need to ensure that your wall is high enough to meet your local safety regulations.
You could also combine a pool boundary with some interesting lighting. This will not only make the space safe at night but will enhance your beautiful pool.
Depending on whether you build the wall yourself or hire a contractor, this can be expensive. But it's a flexible design choice and a permanent, low-maintenance solution.
Brick Walling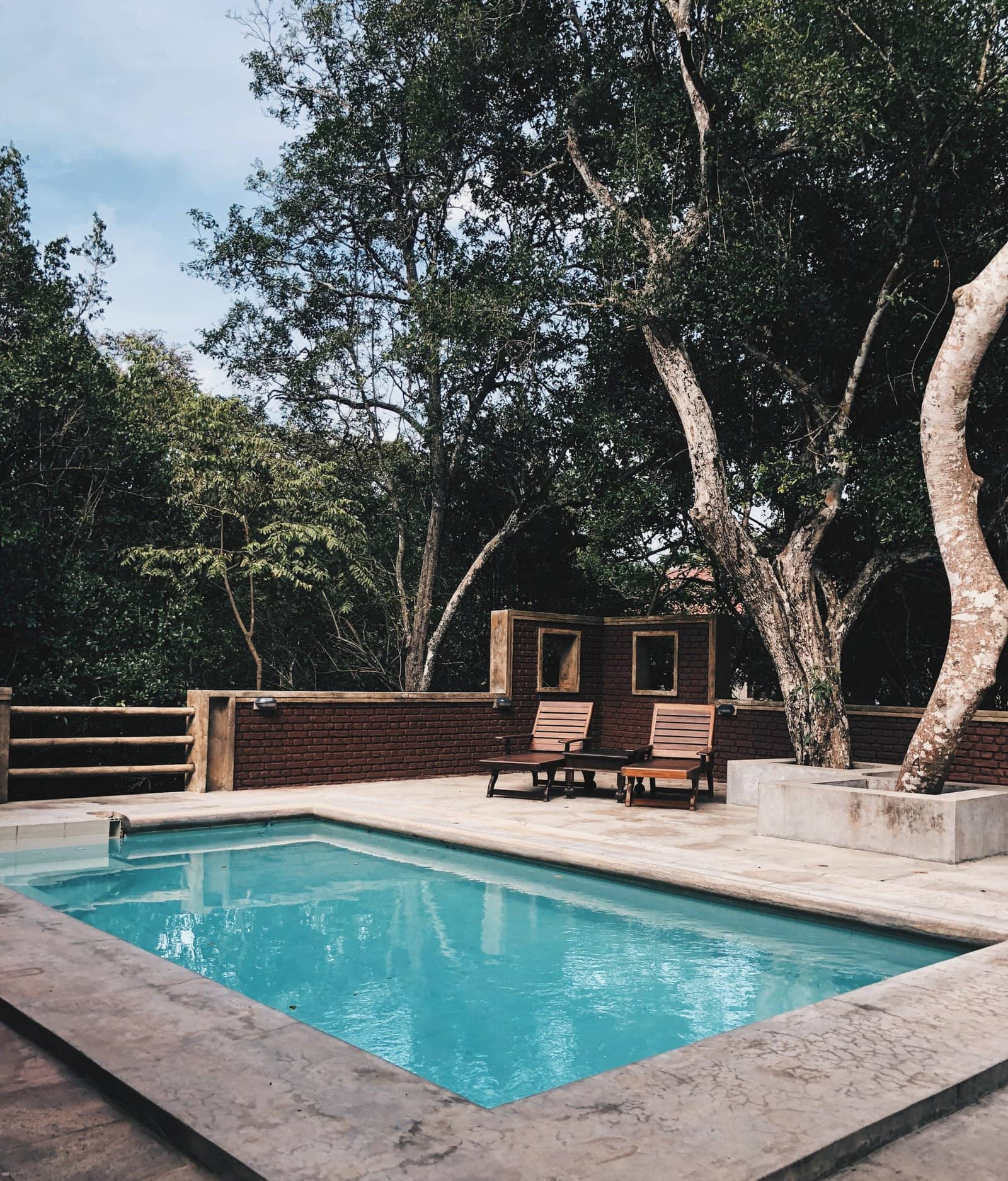 For a traditional material that looks great against natural landscape and trees, then brick is a strong contender. This can be cheaper and easier to put up than other hardscape and can match the brickwork of your home.
In a variety of shades, you can select the brick to best fit in with your home and the surrounding area. For a bright look or a quick update, you could paint your wall white or a fun color.
Versatile to fit in with other materials, you could build alongside iron railings or include a wooden gate.
Poolside Hedge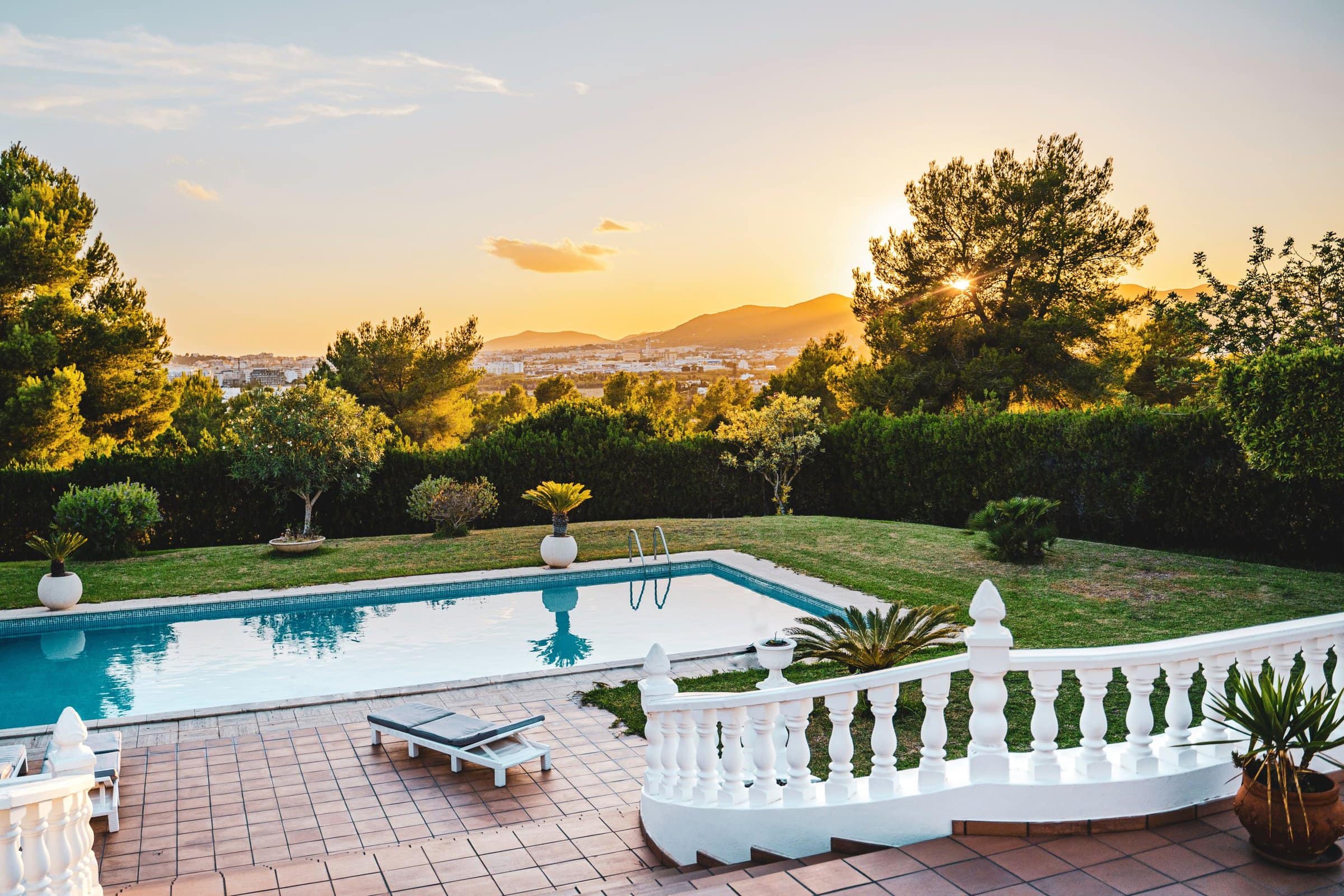 Not strictly speaking a fence, hedging can be used to create a boundary around your pool. To meet safety requirements it would need to be the right height and thickness when you plant it. Or you could incorporate an existing hedge into your pool fence.
This is a natural, green look which gives plenty of oxygen into the environment so is an eco-friendly option. With this you'll need to be green-fingered or employ a gardener to keep your hedging looking trimmed and neat.
In Conclusion
Pool fences can be found in a variety of materials from wood, metal, brick and glass. You can be as imaginative as you like within your budget, taking into account how you will maintain your pool fence.
There are some surprising designs where you can introduce curves and shape to your pool boundary. Or you may like to try using several different materials.
Primarily serving as a safety function, you will need to check the pool fence requirements in your locale. Then use your imagination to create the best design by your pool.