Decorated Life is reader-supported. When you buy through links on our site, we may earn an affiliate commission. Learn More
Should Your Hallway be the Same Color as Your Living Room?
When repainting your house, it's normal to want your paint colors to flow. Which might have you wondering – does your hallway need to be the same color as your living room?
And the answer is no.
You can use different colors if your hallway and living room aren't one big space. But if you can see into your hallway from your living room, consider using the same paint color or a complementary shade.
When Is It Okay to Paint Your Hallway and Living Room Different Colors?
Unless you have an open concept living room with a large, visible section of the hall, you don't need to worry about using the same paint color throughout.
Instead, consider one of these ideas.
Treat the Hallway as Its Own Room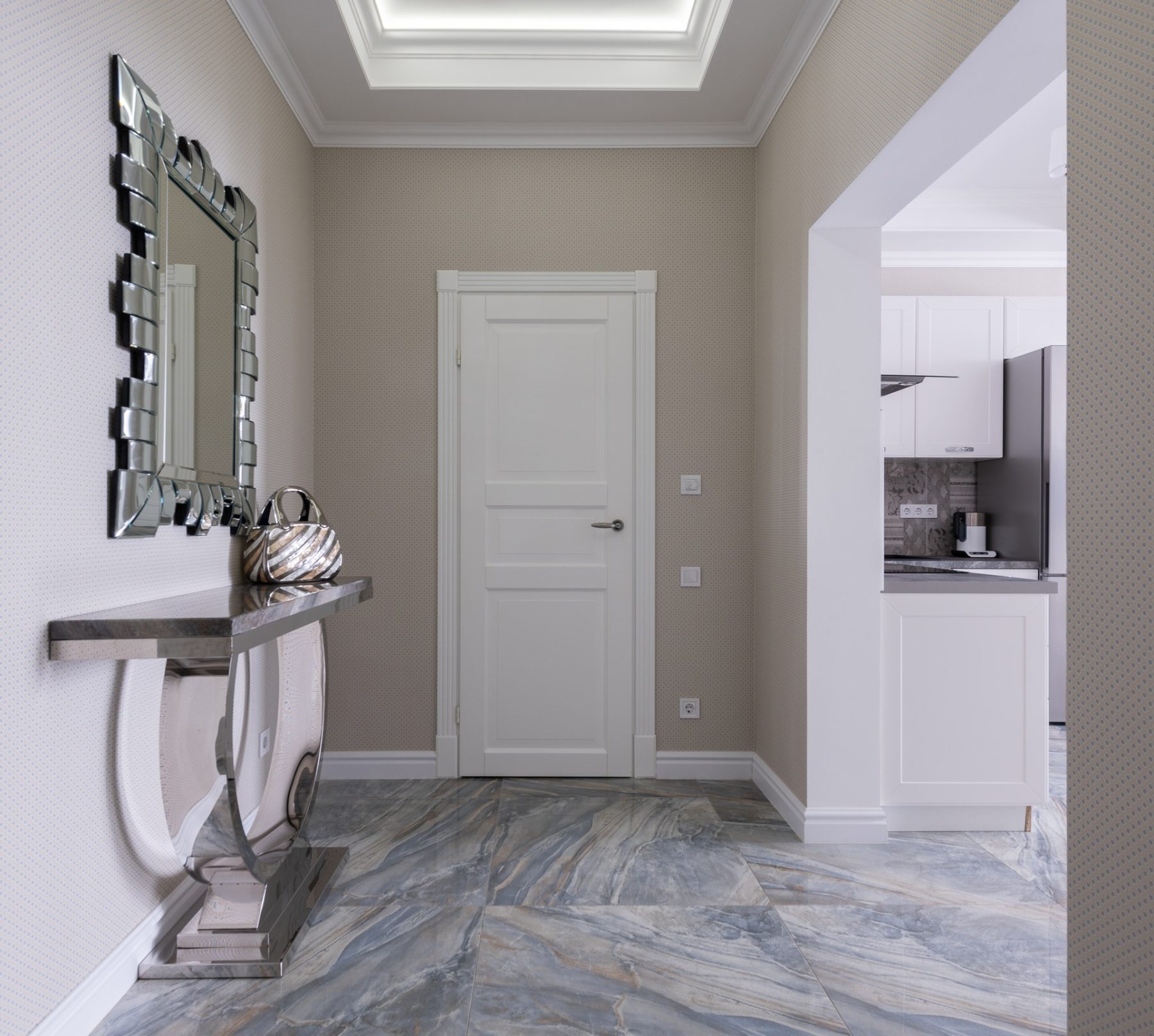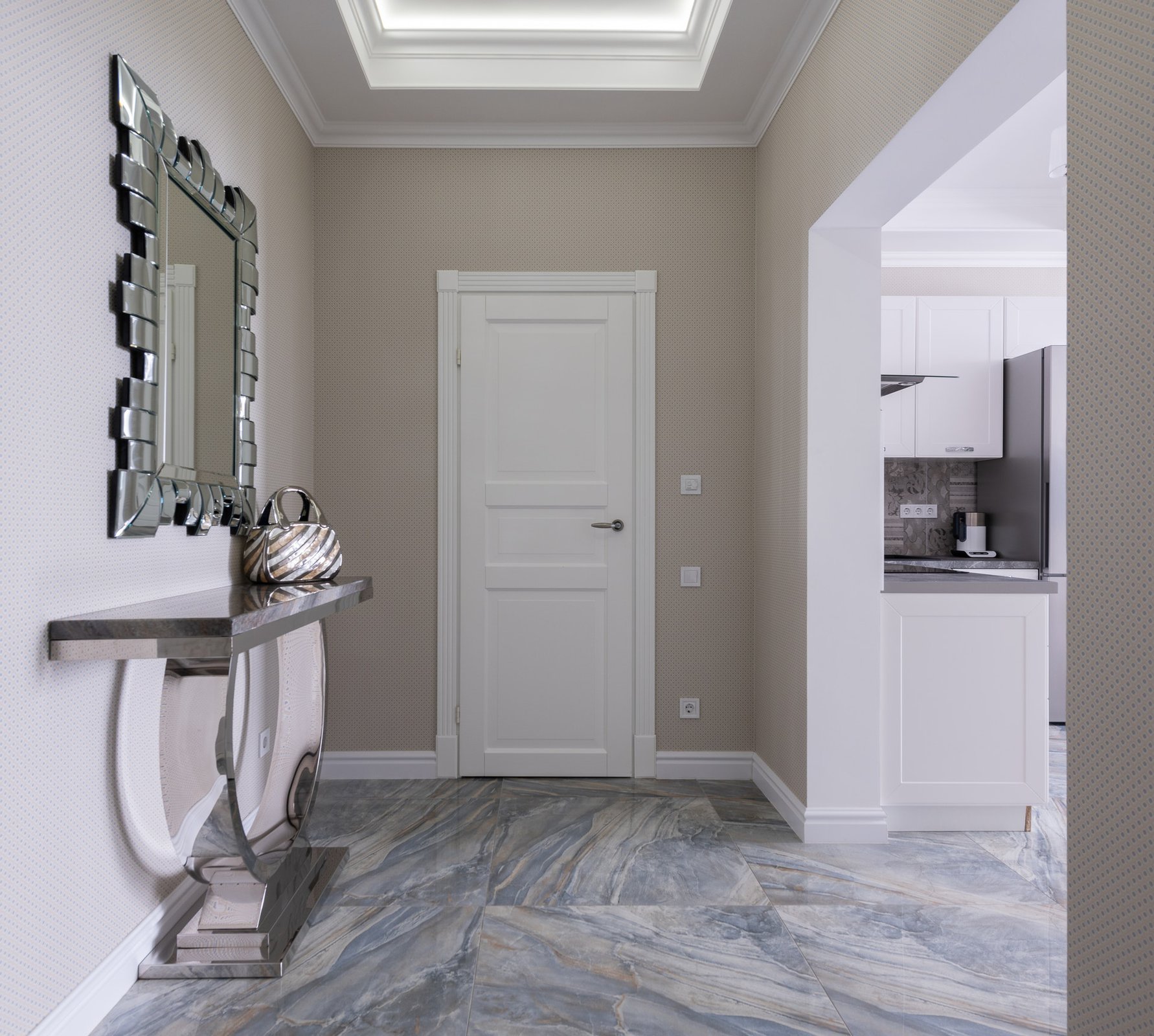 If the hallway in your house is sectioned off and doesn't directly lead into a room, treat it like its own individual space.
Consider adding an entryway table and mirror if your hall starts at the foyer. Then use whatever paint color you want your guests to see when entering your home.
Use Complementary Paint Colors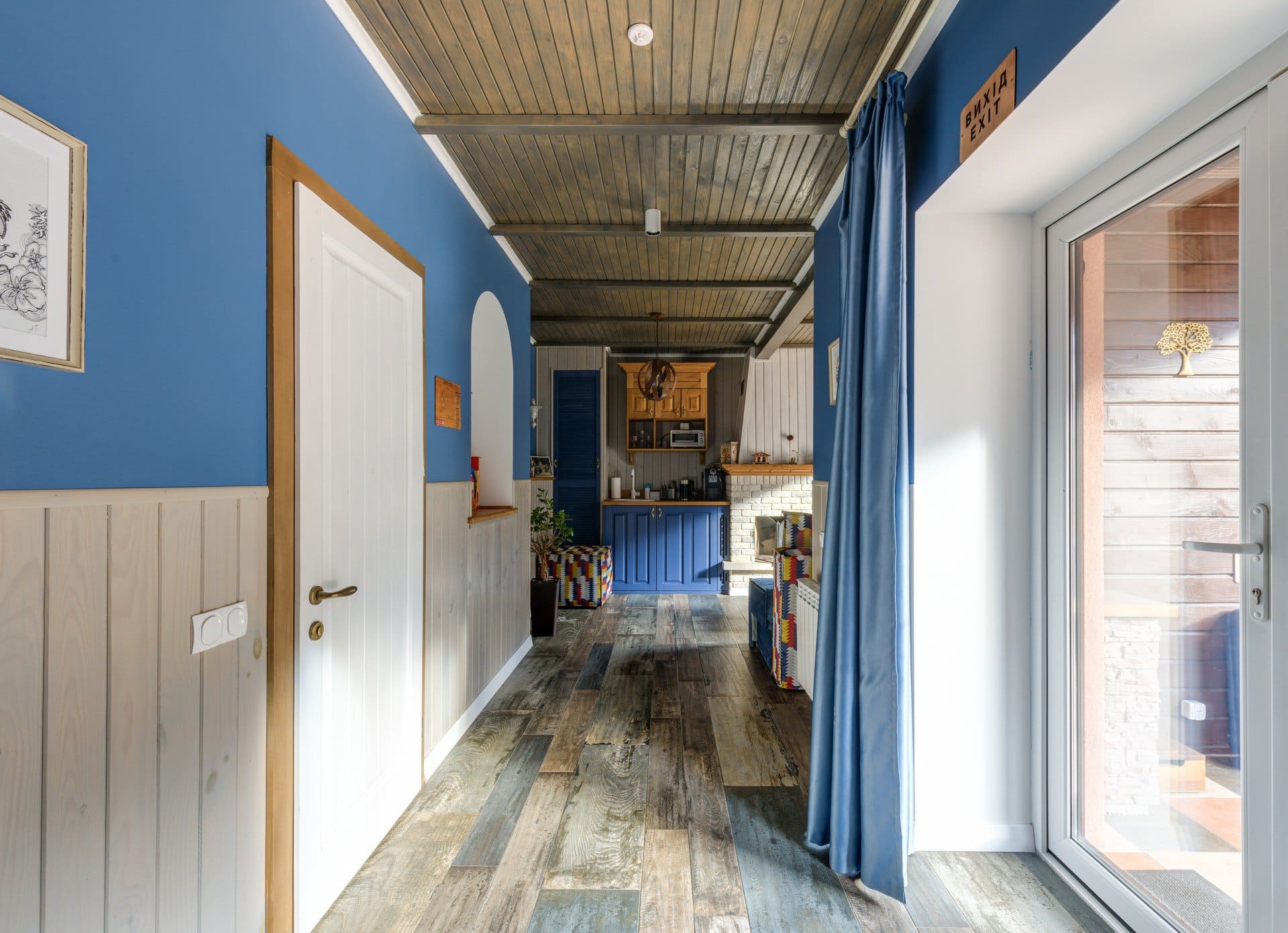 If you want to use a different color in your hall but still want your house to flow well, use coordinating paint colors.
In this example, the homeowner carried the hall color over to a set of cabinets. Even though the rooms are different shades, these little touches tie it all together.
Try a Neutral Living Room and Bold Hallway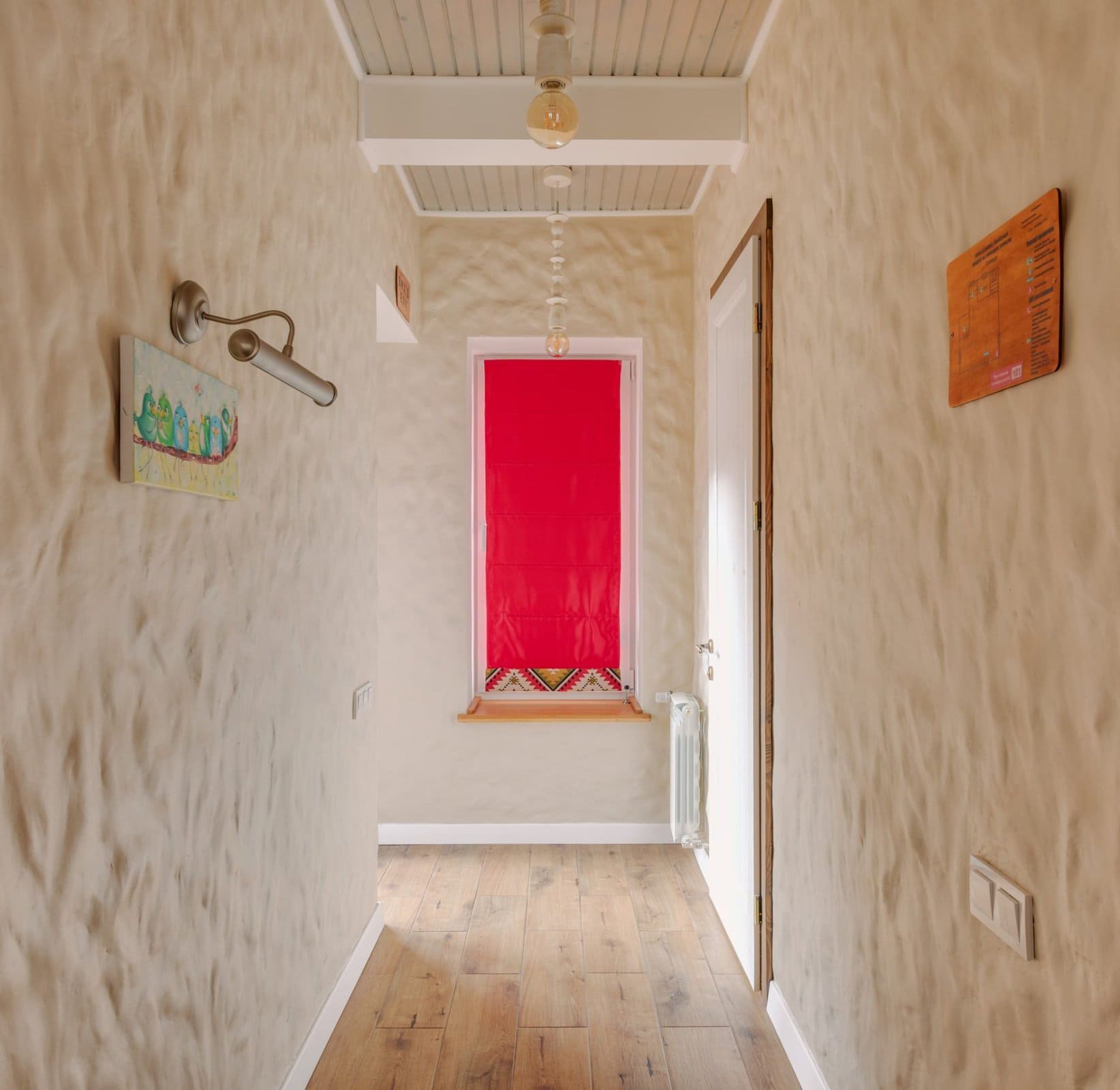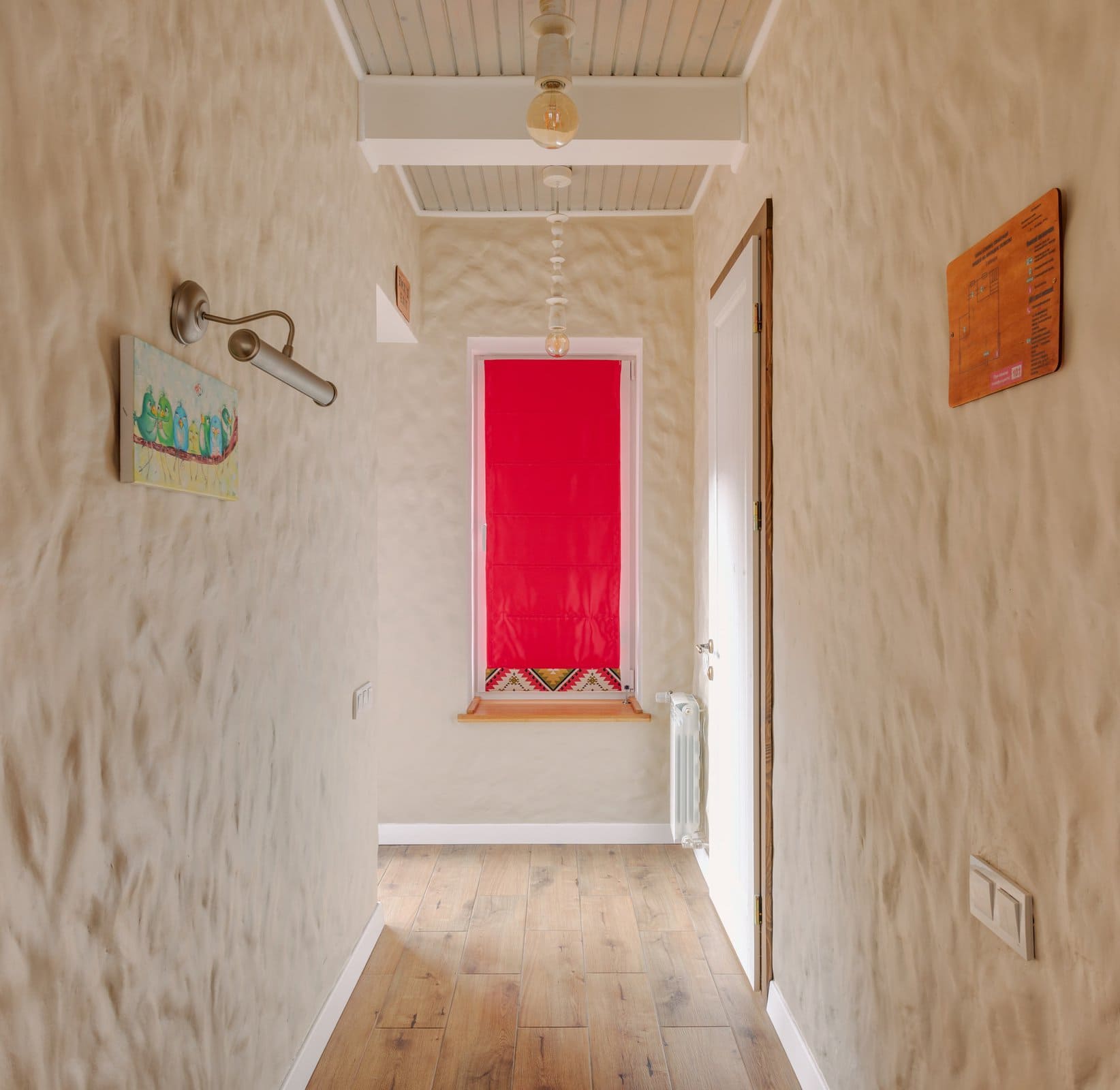 Consider making a bold statement in the hallway if you have a neutral living room. Since you don't spend as much time in a hall, it's not as risky and will allow you to try out new ideas.
You can try an interesting wall treatment like pictured, bold color, or patterned wallpaper.
When You Should Paint Your Hallway and Living Room the Same Color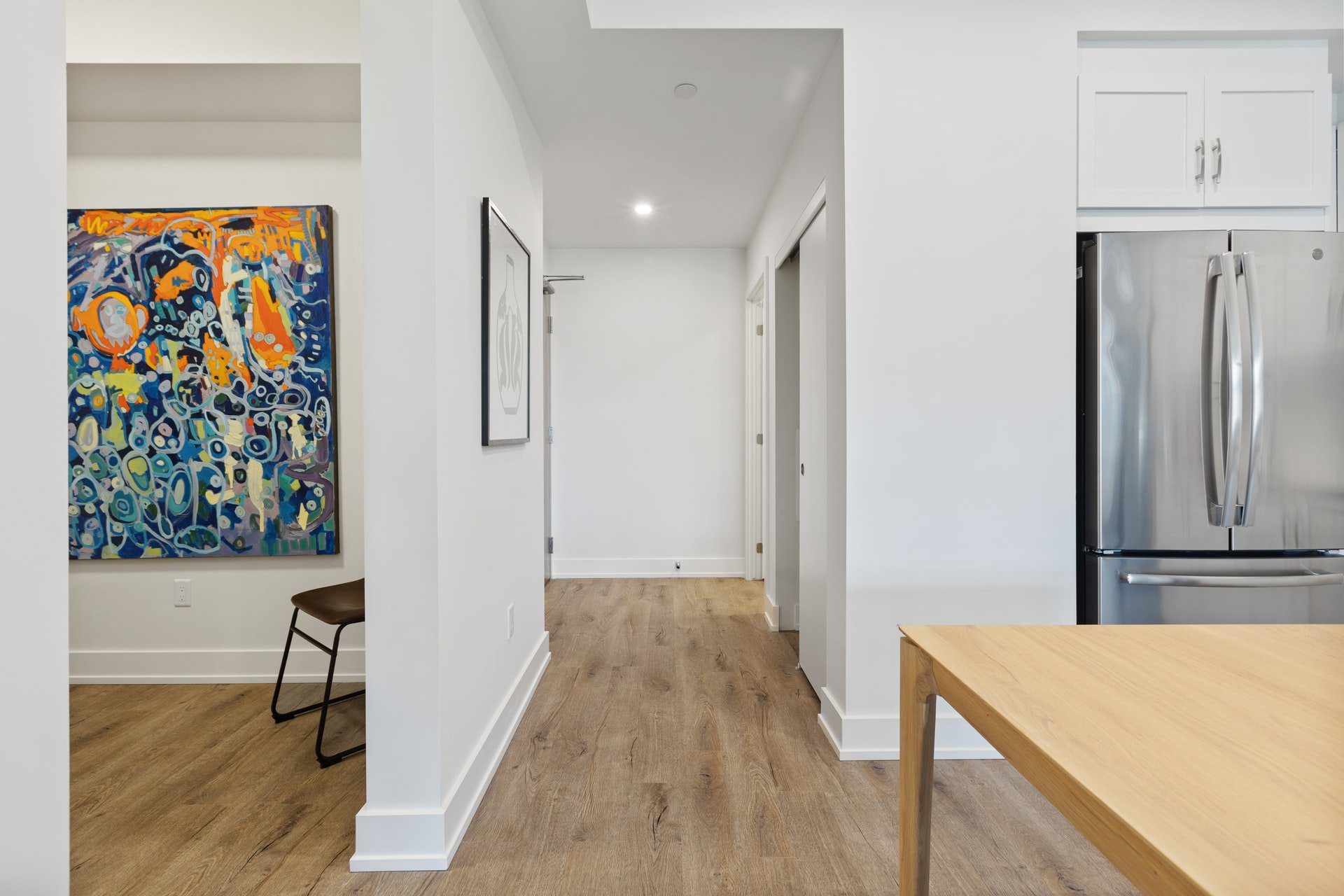 Even though you can use a different color or wall treatment in your hallway, there are still some instances where keeping the color consistent makes sense.
You have an open concept layout – If your living room is open concept and opens up to your hallway, use the same paint color or coat your hallway in a complementary paint shade.
You have a small house – If you have small living quarters and want them to appear larger, use the same light shade of paint throughout all main living spaces and halls.
You want your house to appear "flowy" – Keeping your paint colors consistent throughout your home creates a flow.
Final Thoughts
Your home is your own. You should paint it however you like. But if you're wondering if there are any hard and fast design rules as to whether you should paint your hall the same as your living room, there are not.
Painting the hallway the same as a living room will give your house a uniform flowy effect. But you can create a consistent flowy effect by simply using complementary shades of paint.